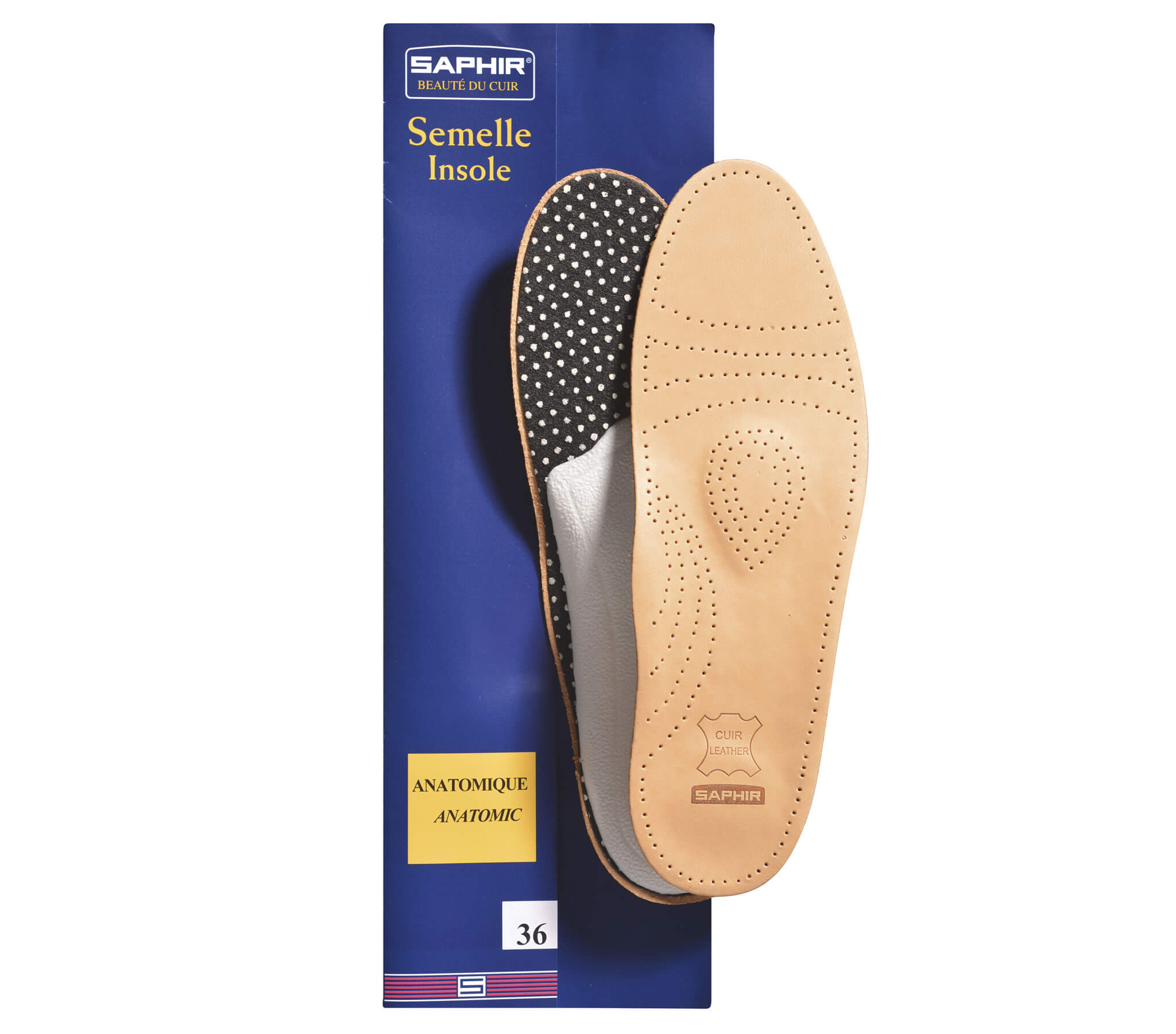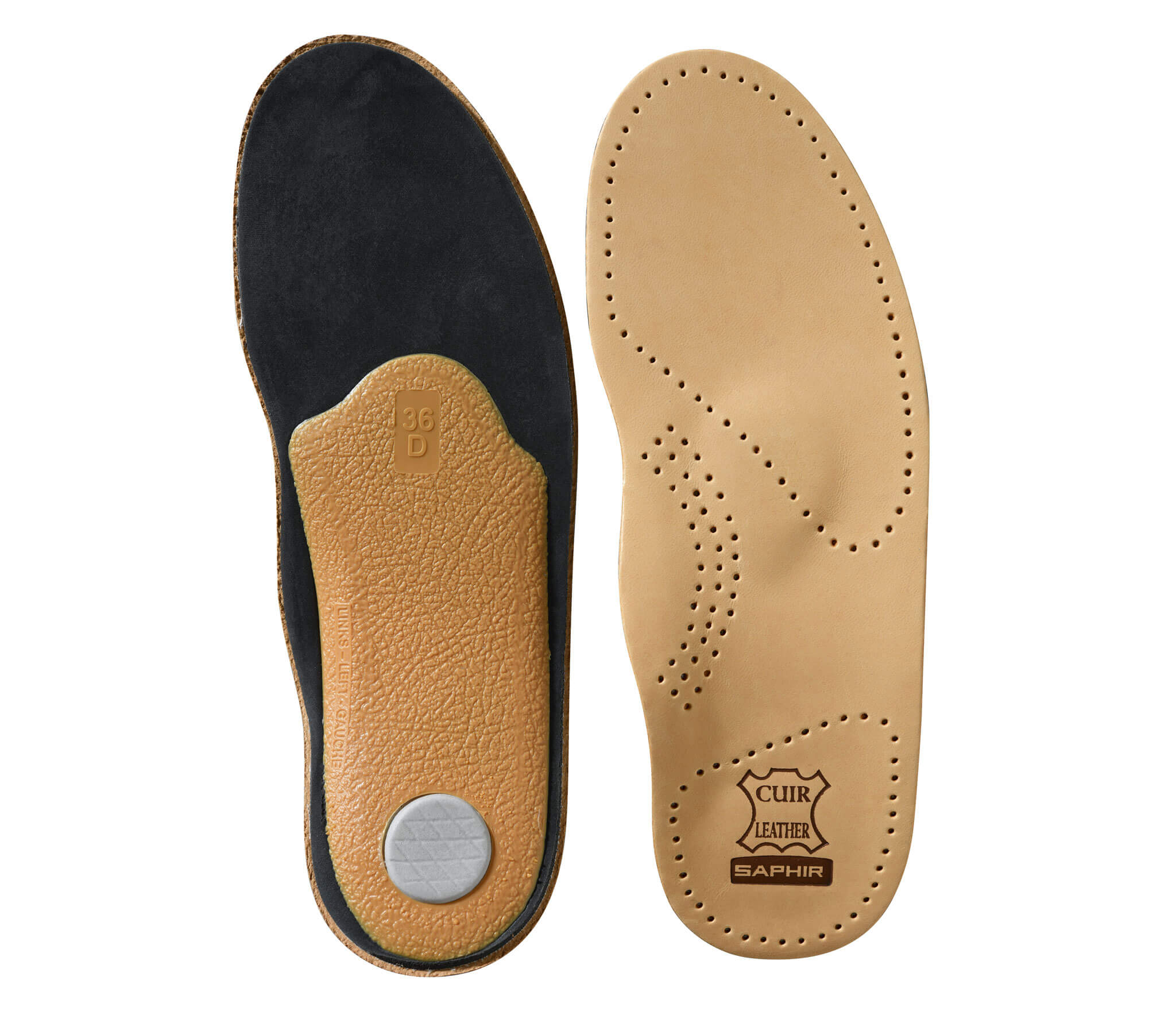 Anatomic Insoles
---
Prevents pain, stabilises the foot inside the shoe and relaxes the toes. Metatarsal support for the instep.
Upper side: superior quality sheep leather. Vegetable tanning. Sheep leather guarantees thinness, suppleness and strength.
Underside: flexible anatomically-shaped support and filter containing a high level of active charcoal particles to absorb perspiration and neutralise foot odour.
Details:
Materials: sheep leather and active charcoal
Shoe sizes: 36 to 46 (code: 2240)
Box of 5
Choose options