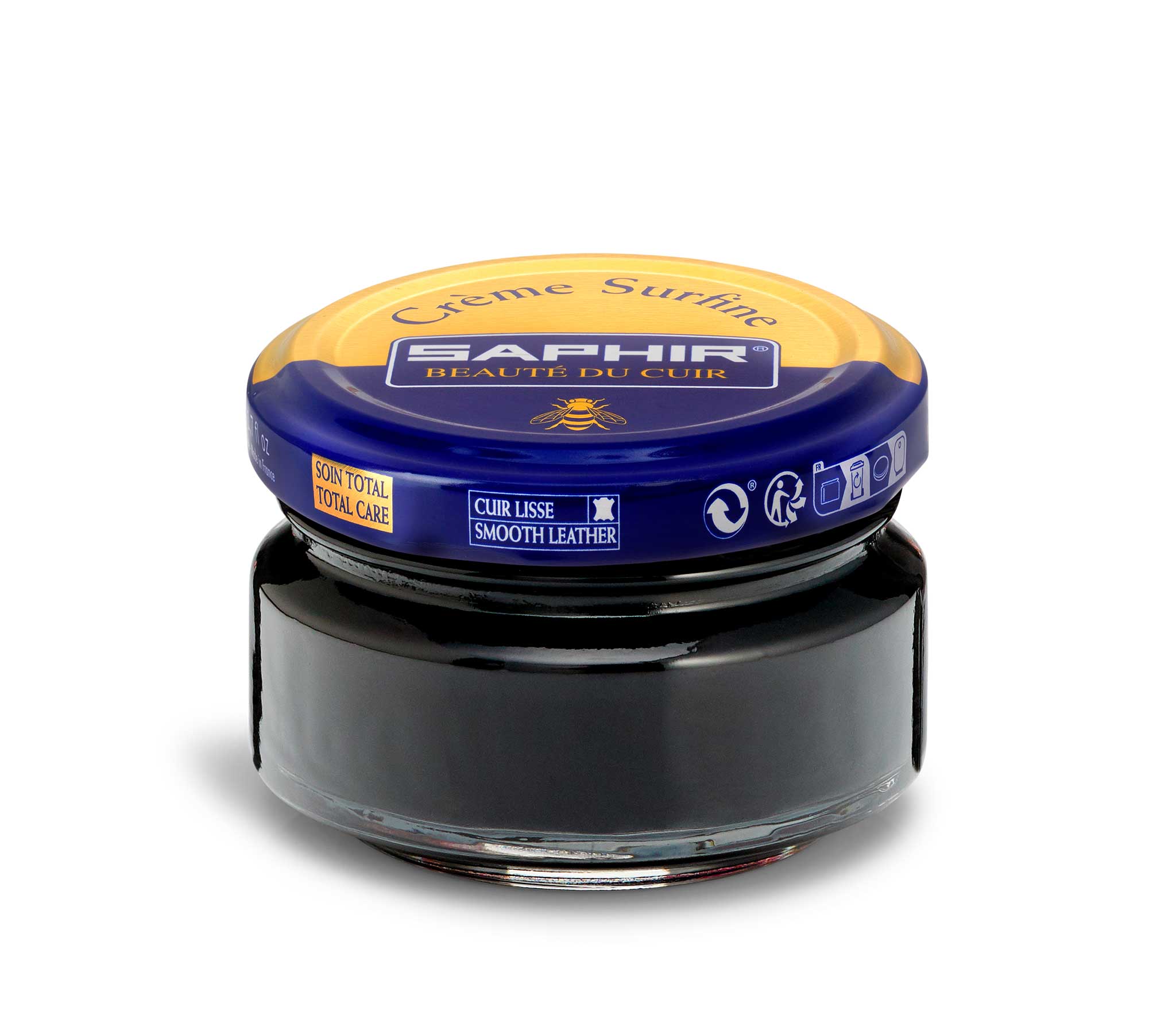 01 Black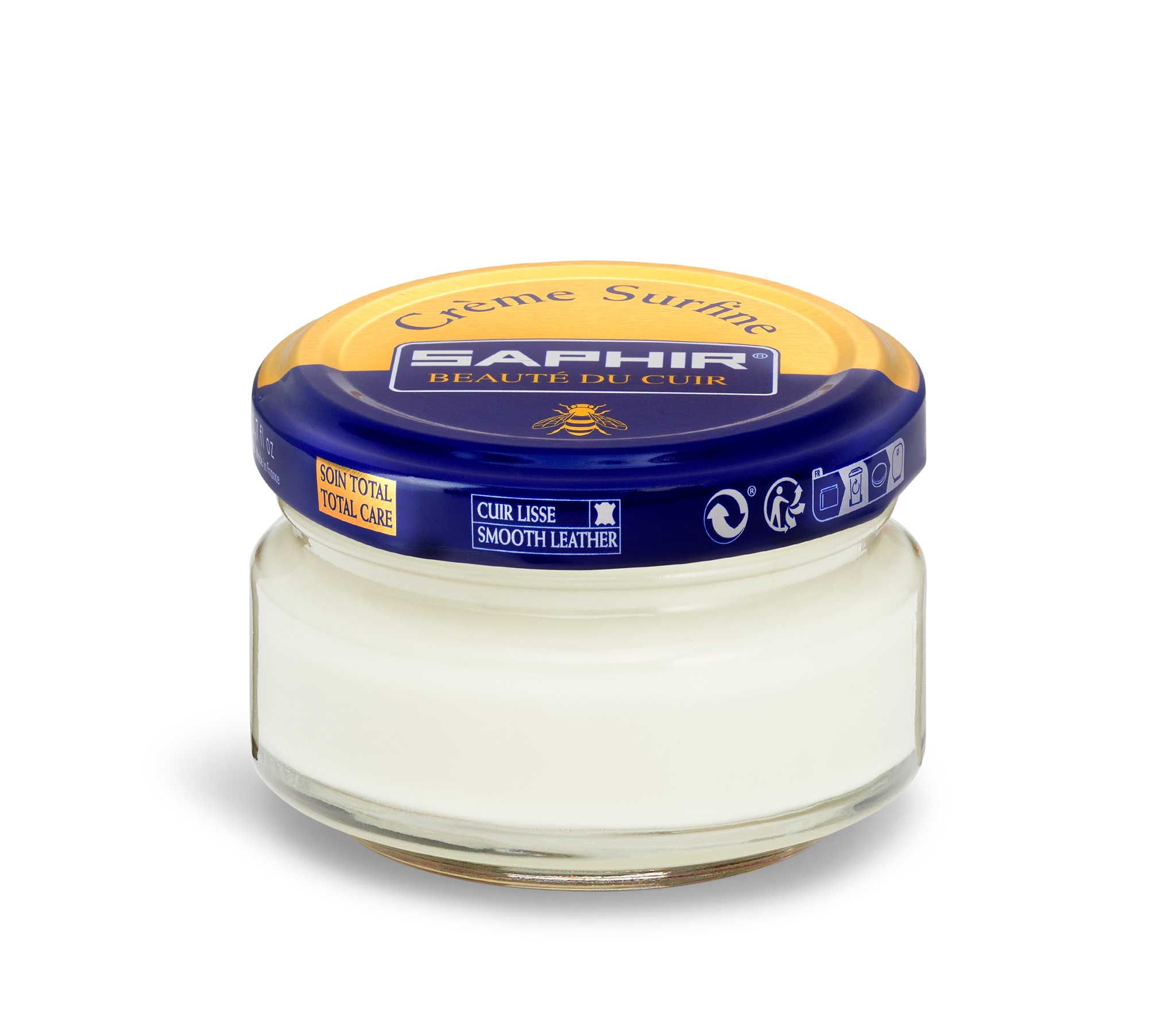 02 Neutral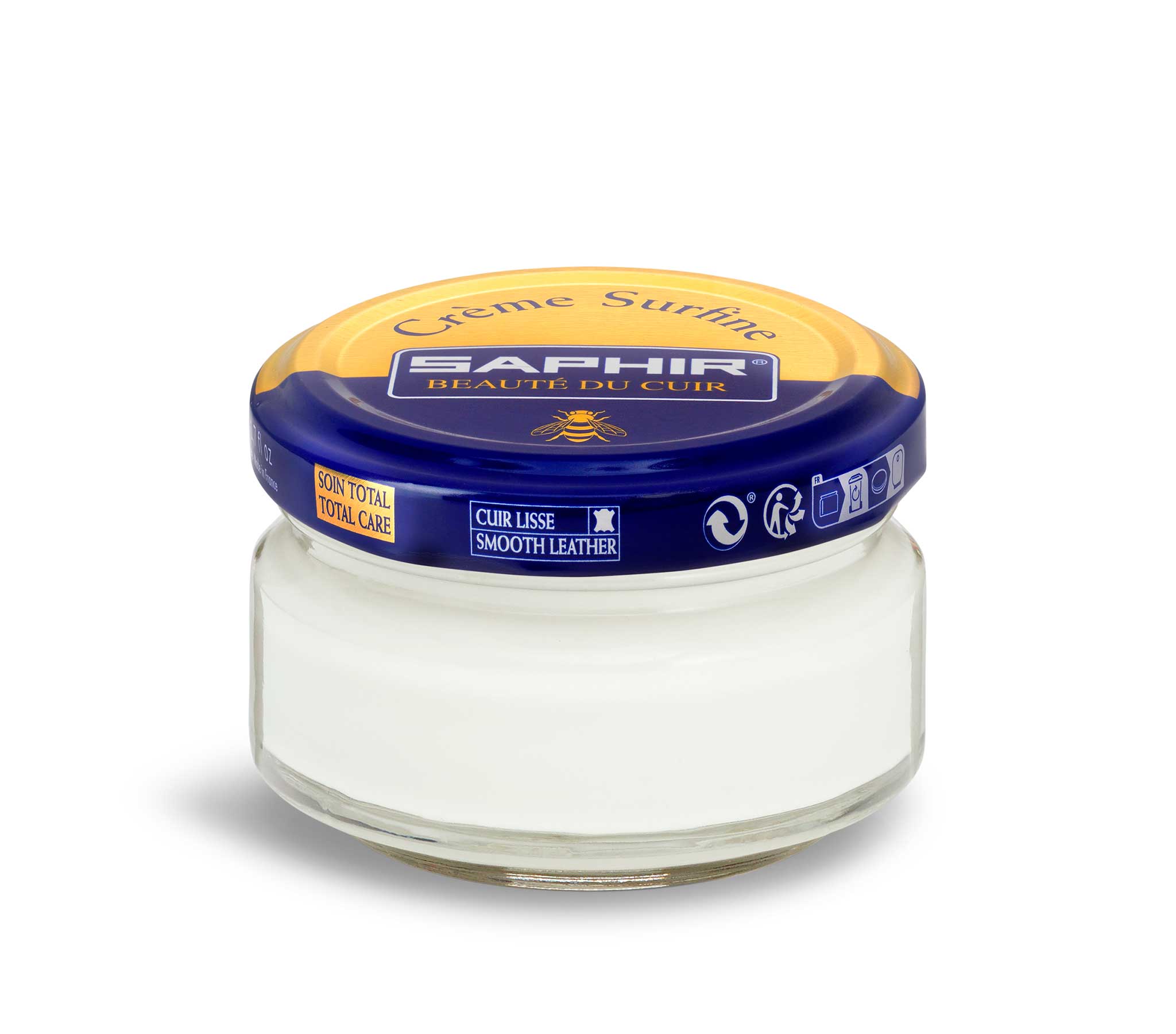 21 White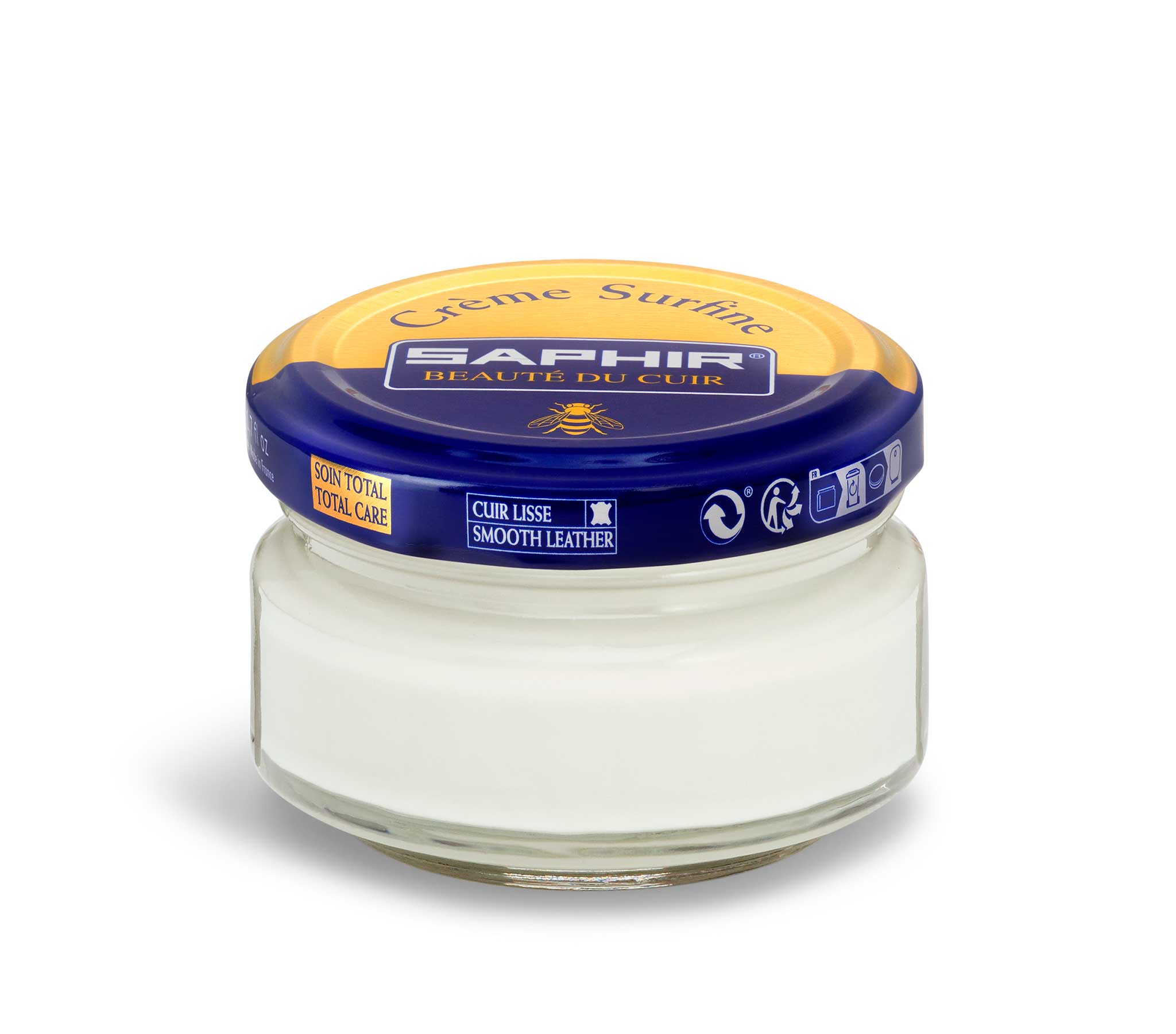 63 Off White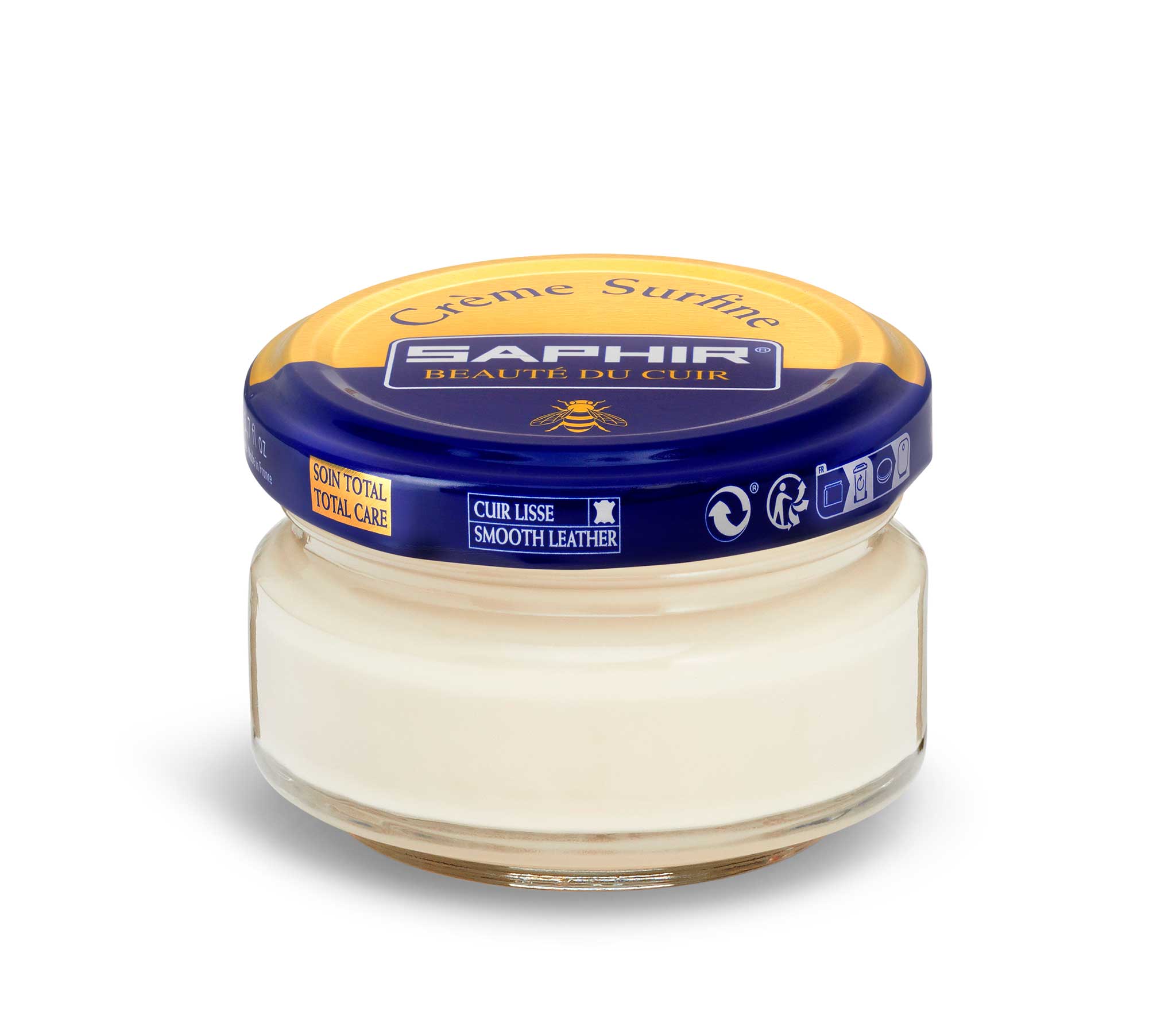 82 Egg Shell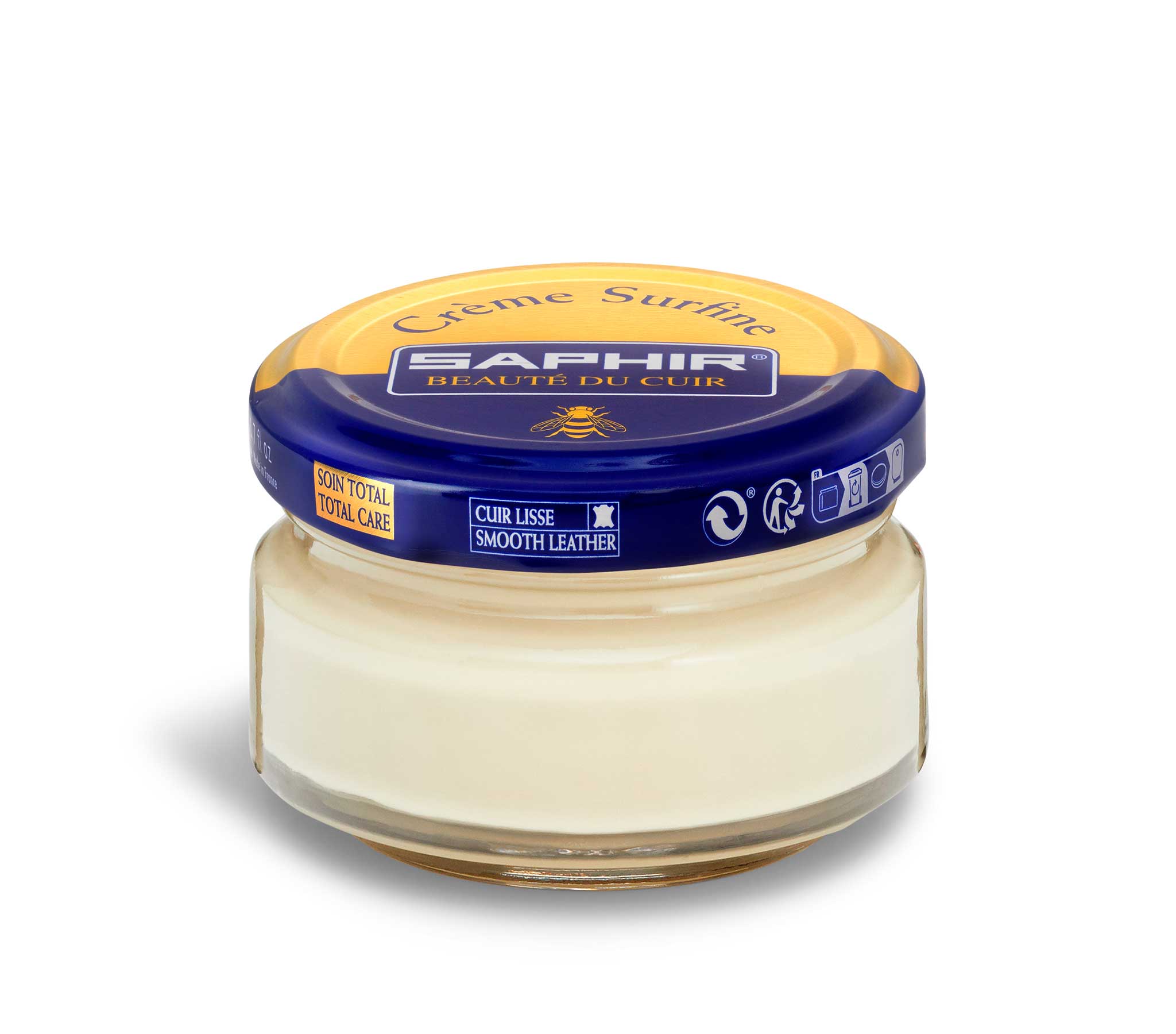 45 Ivory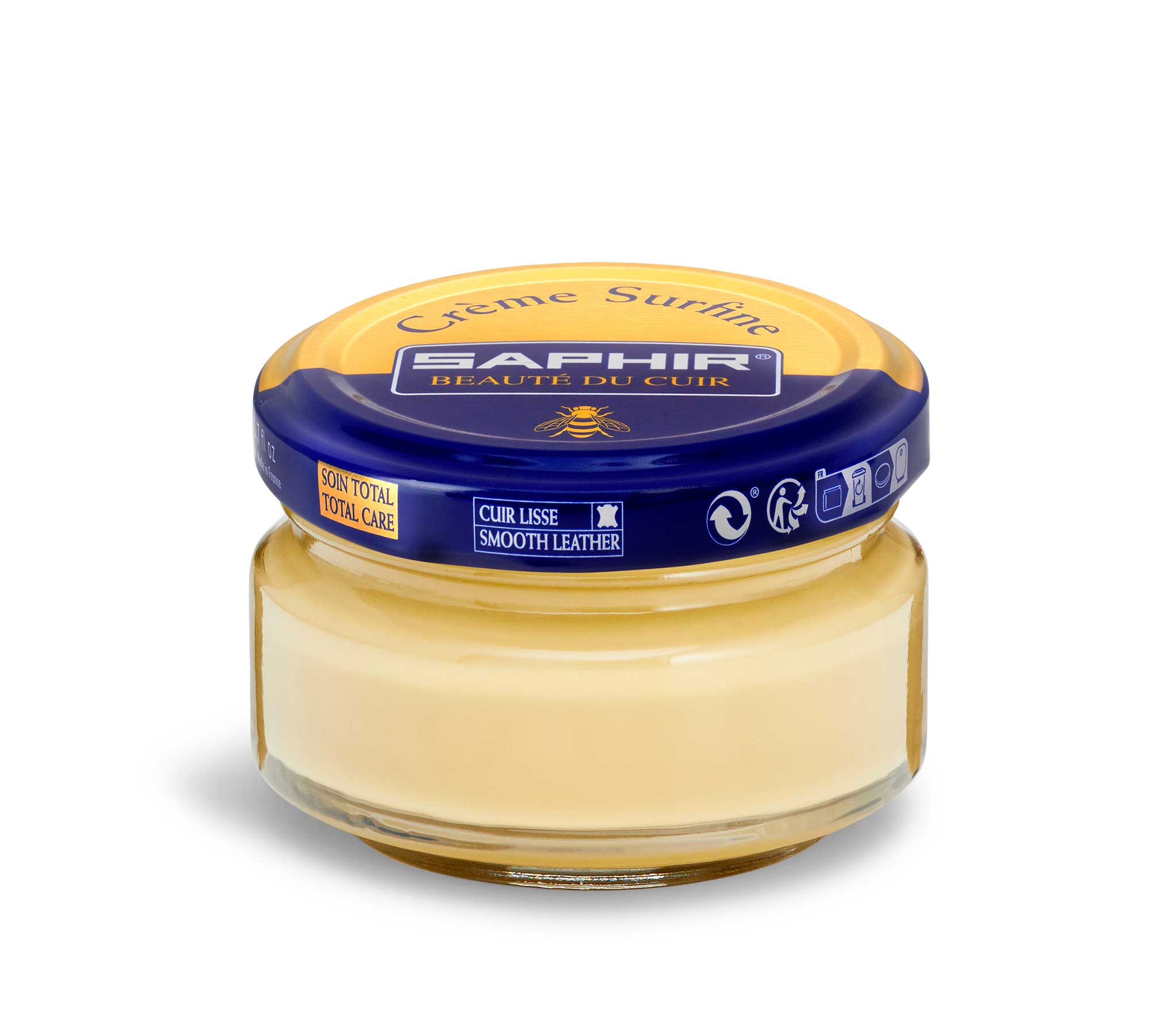 17 String
42 Pink Beige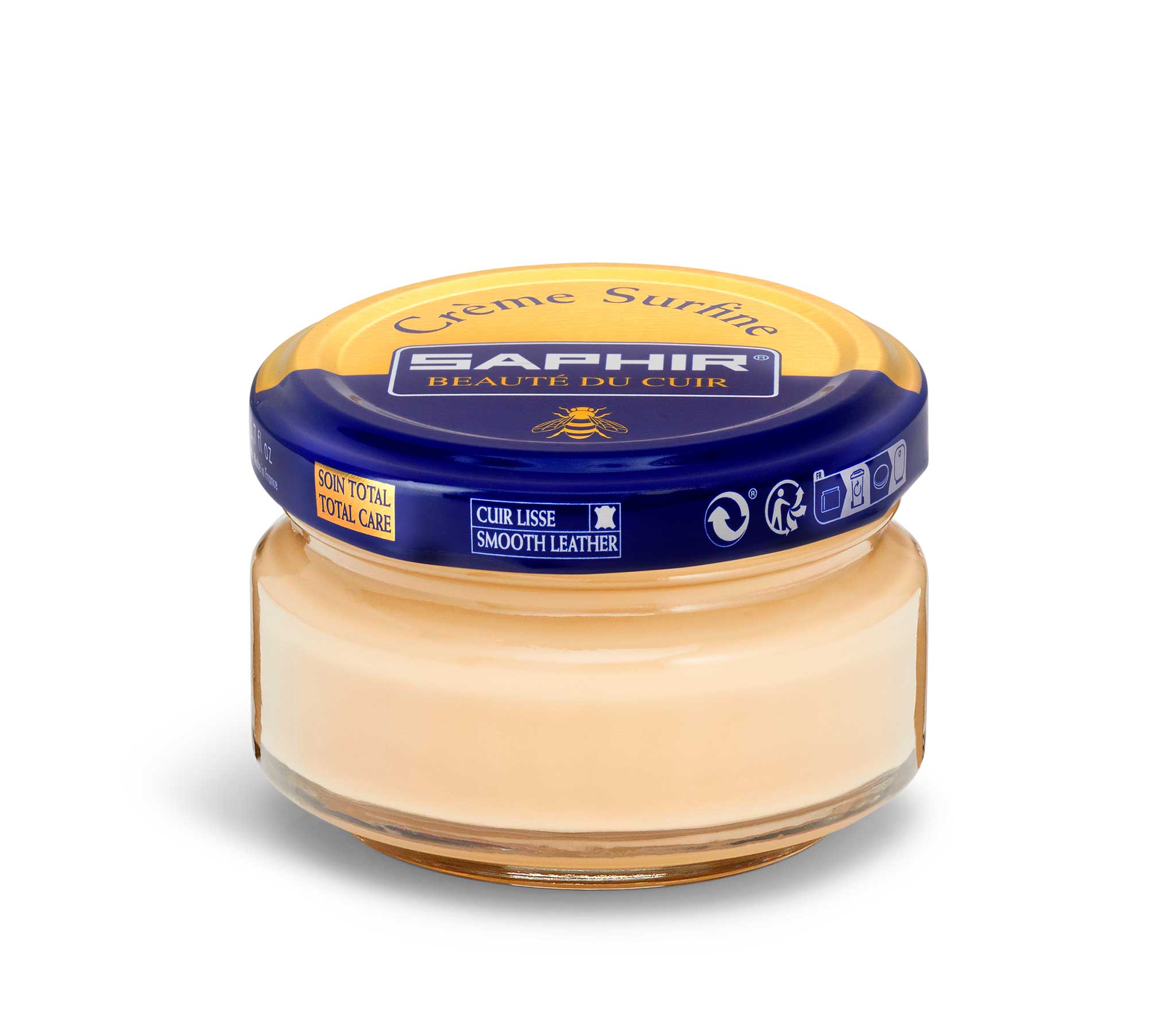 16 Beige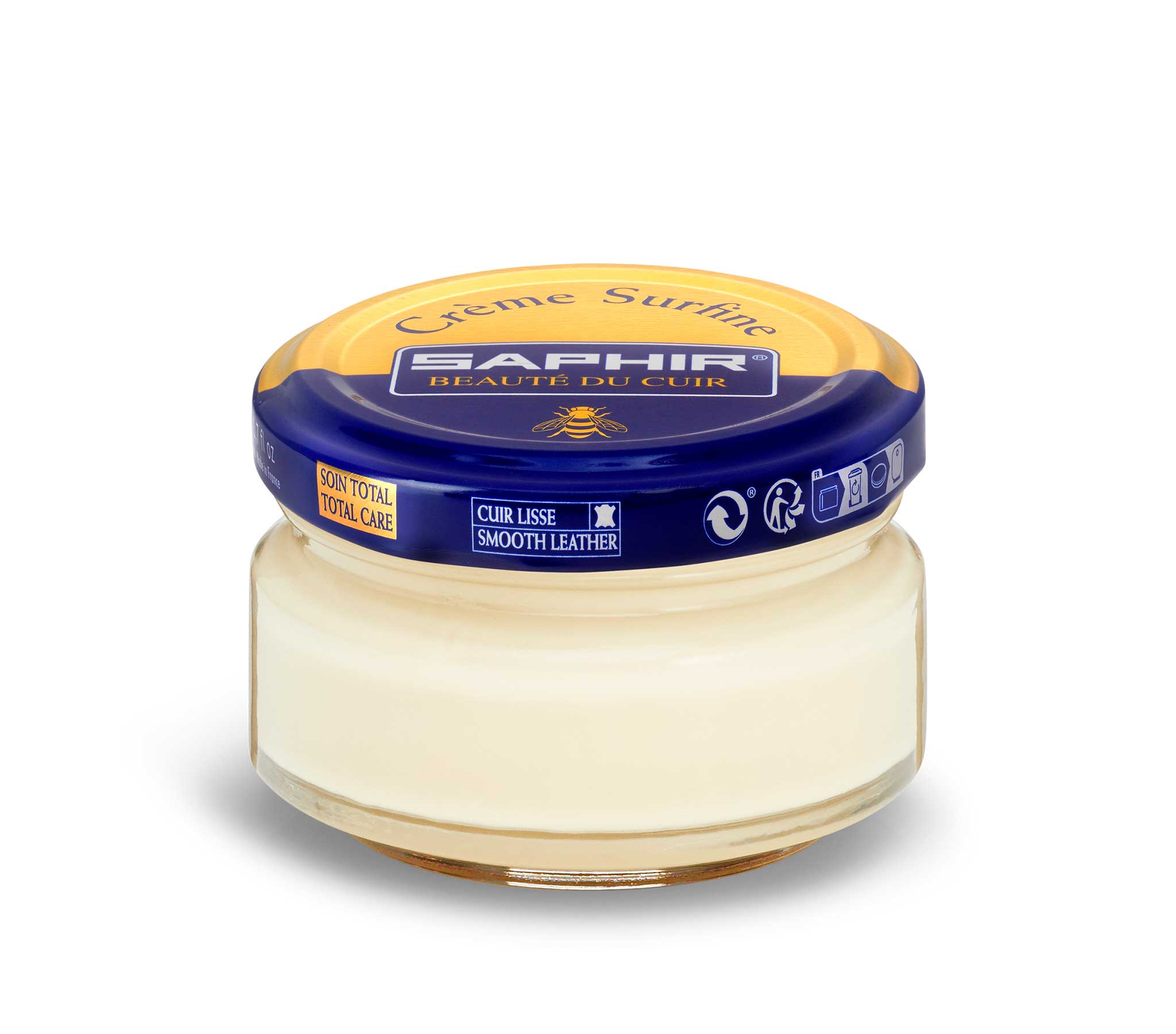 44 Cream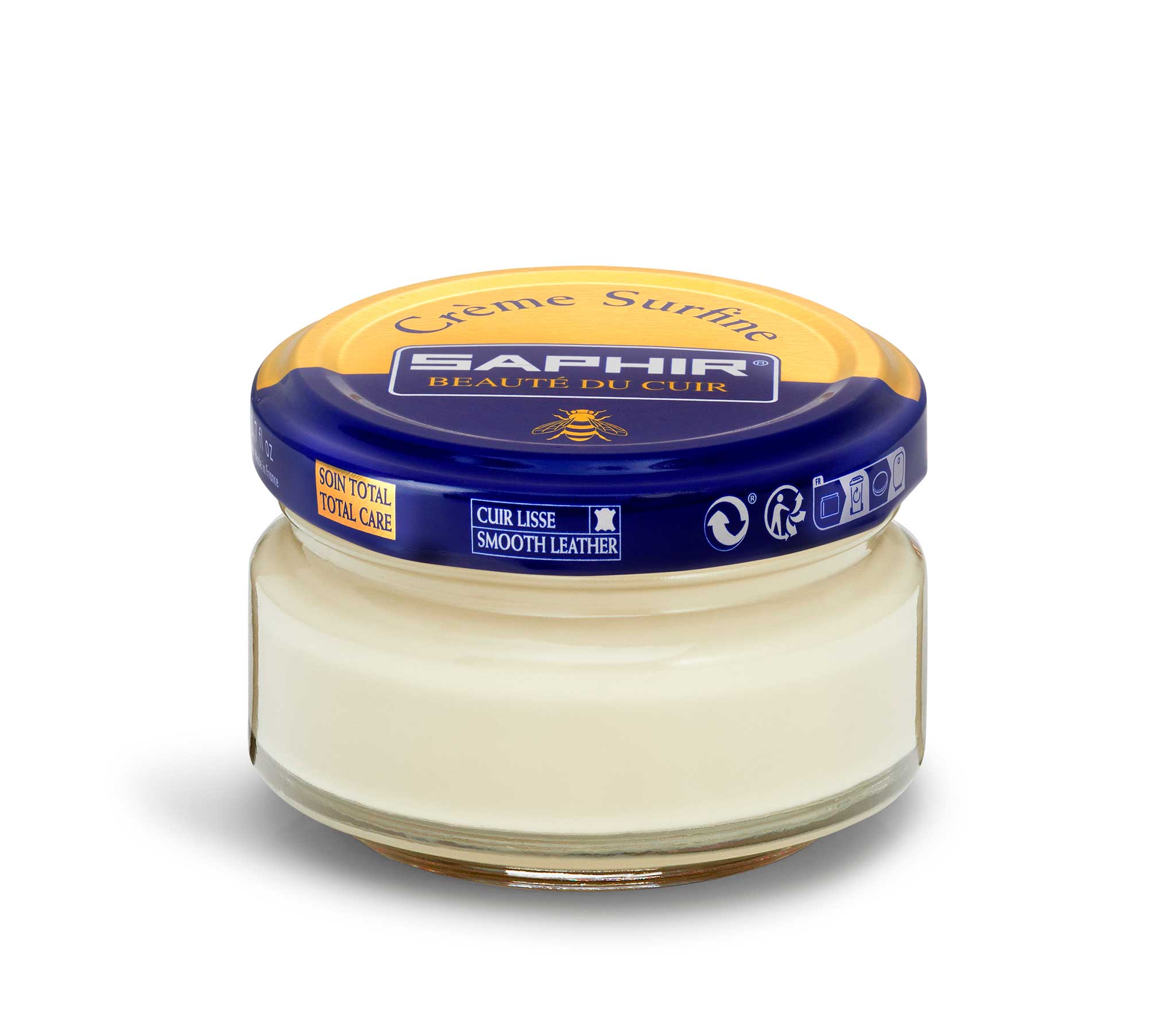 80 Smoke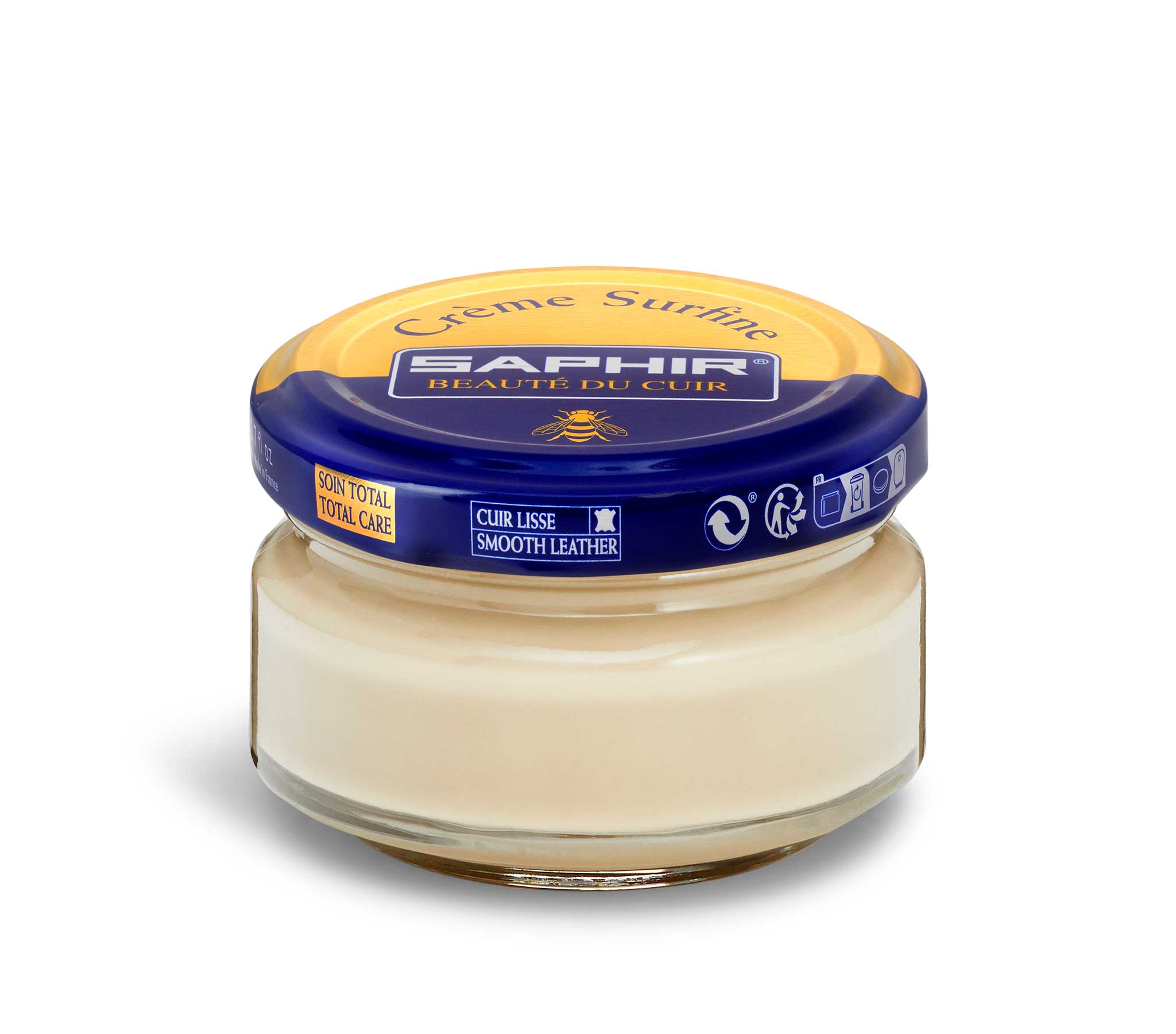 51 Gull
99 Mist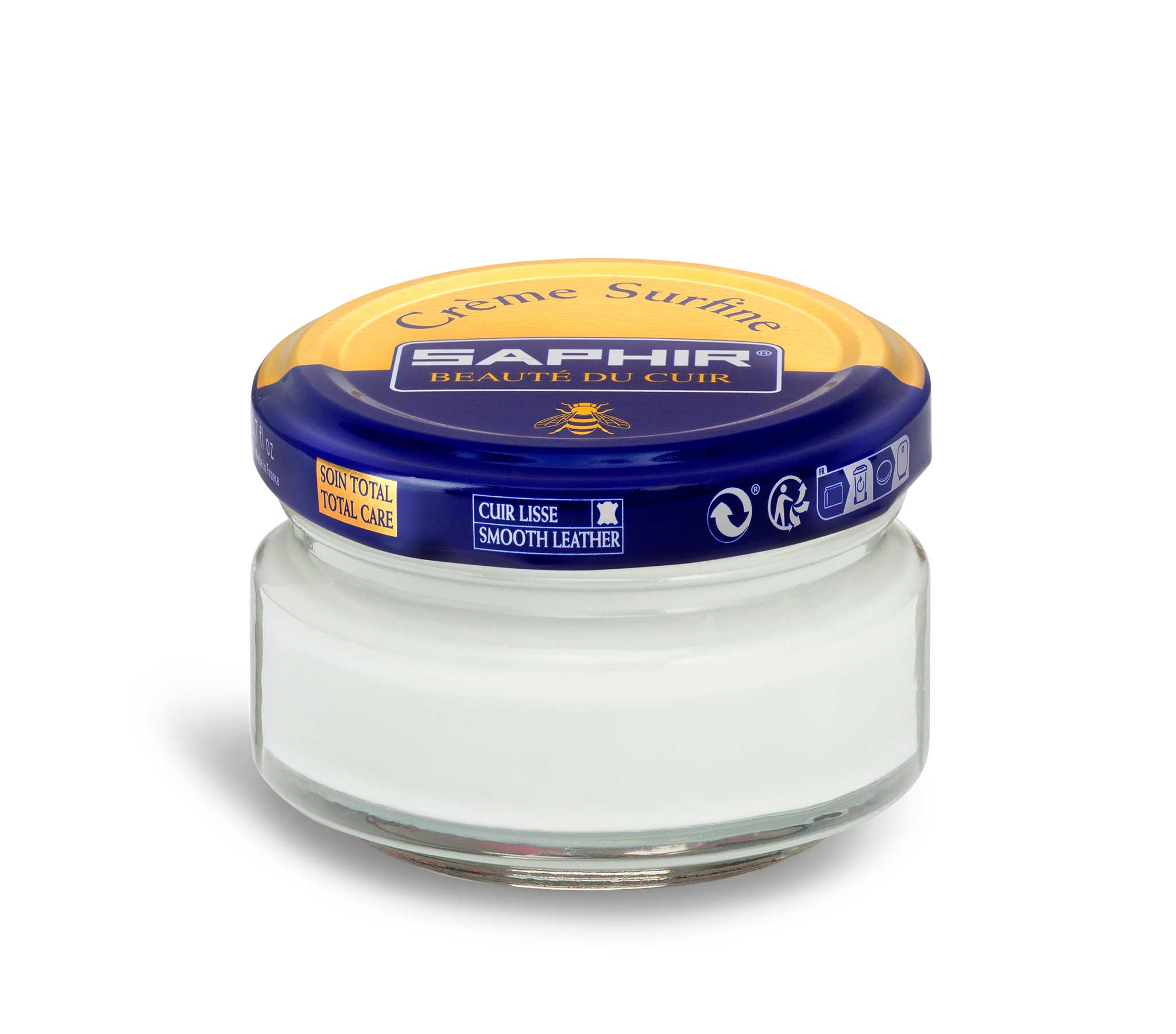 81 Birch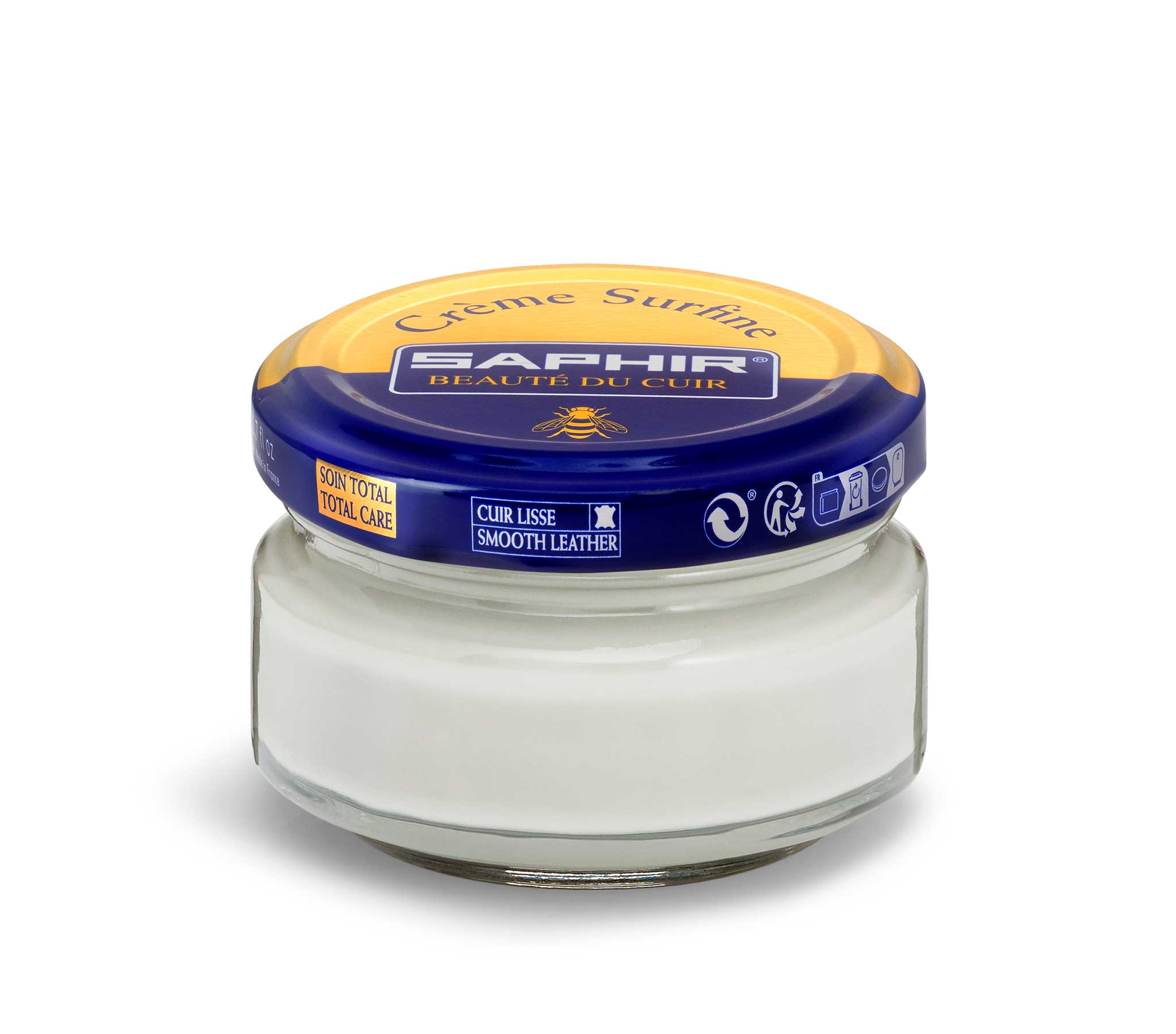 60 Marble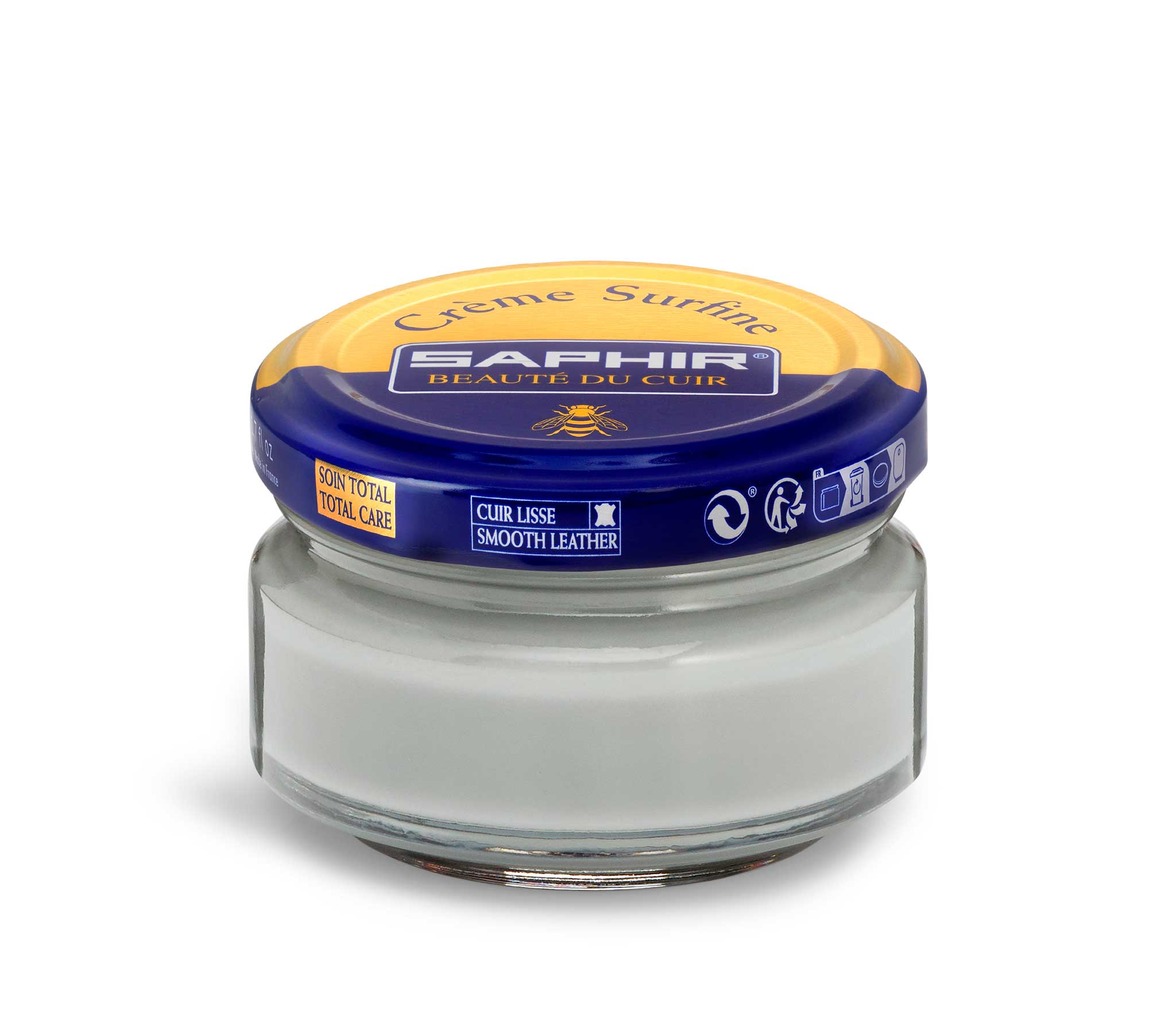 13 Light Grey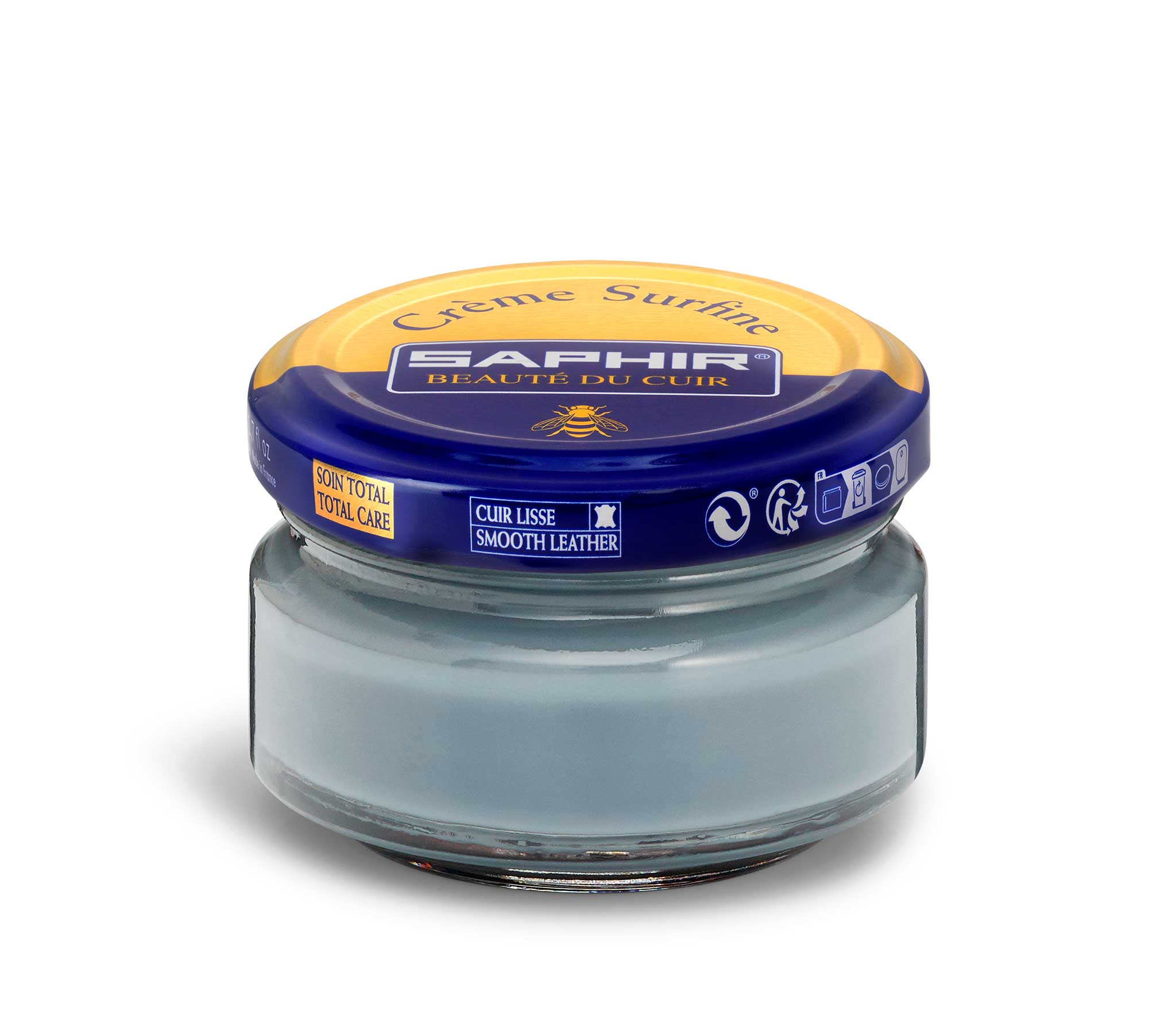 47 Elephant Grey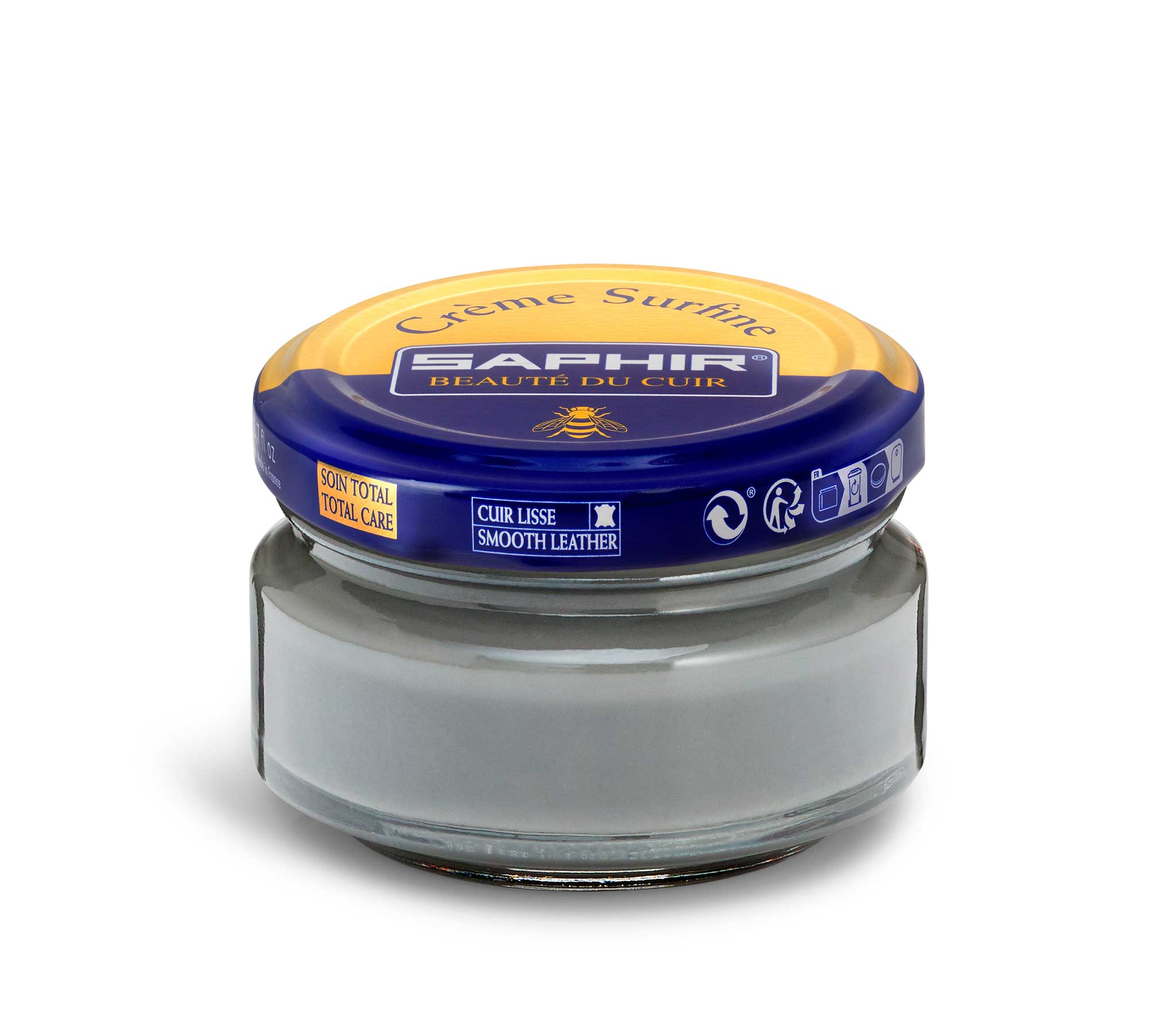 14 Grey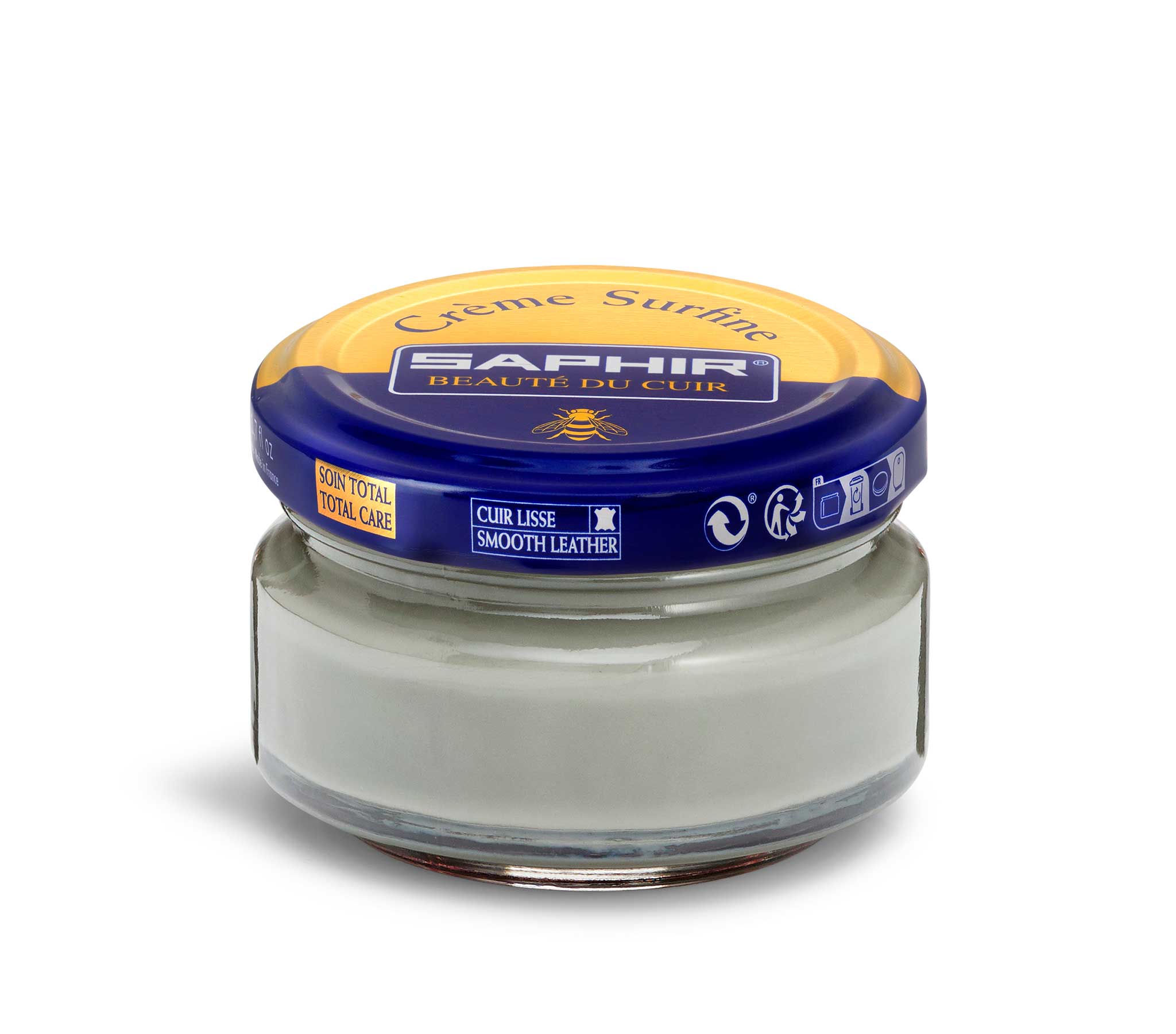 96 Stone Grey
88 Taupe Grey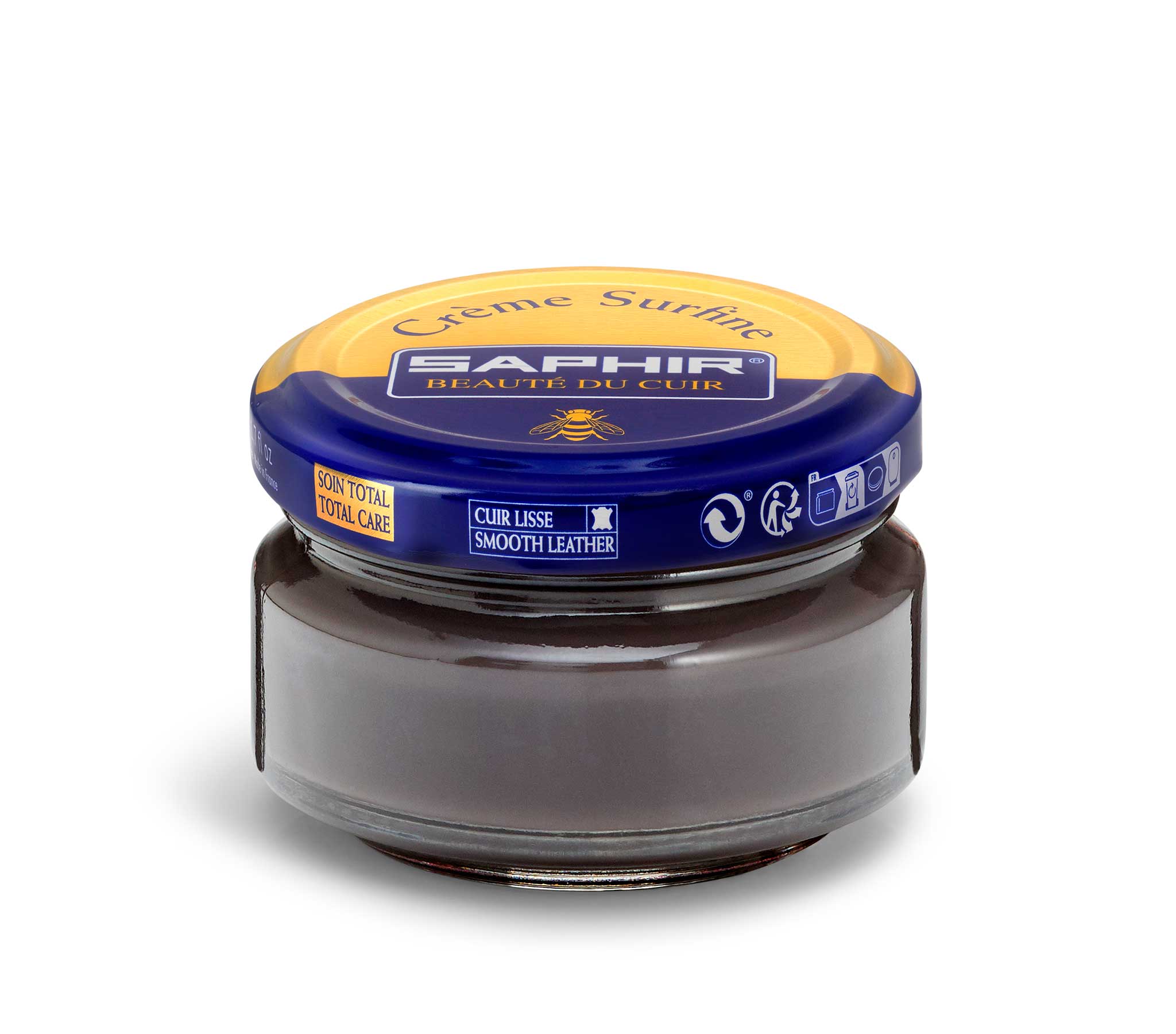 29 Mink
15 Dark Grey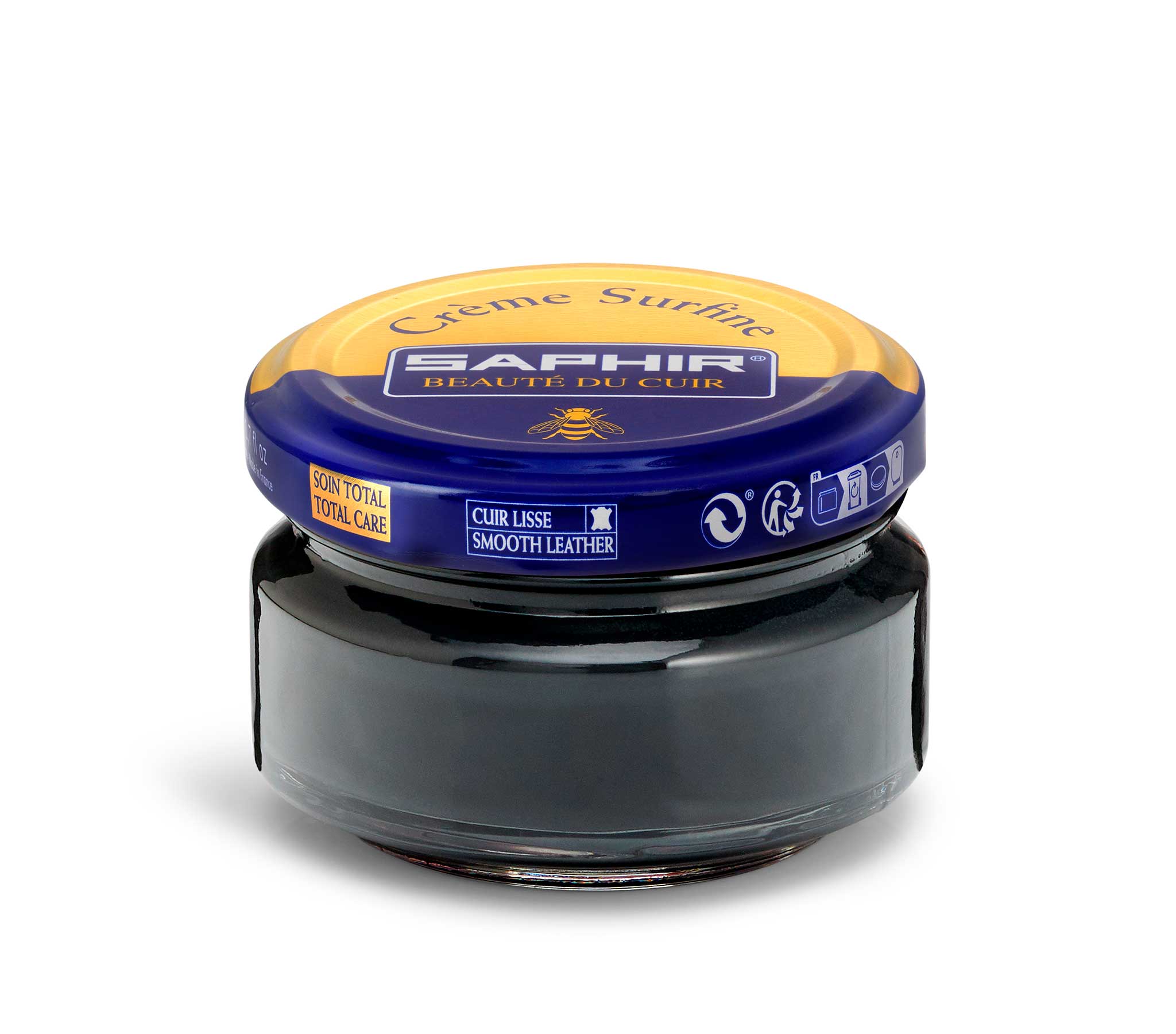 31 Anthracite Grey
18 Biscuit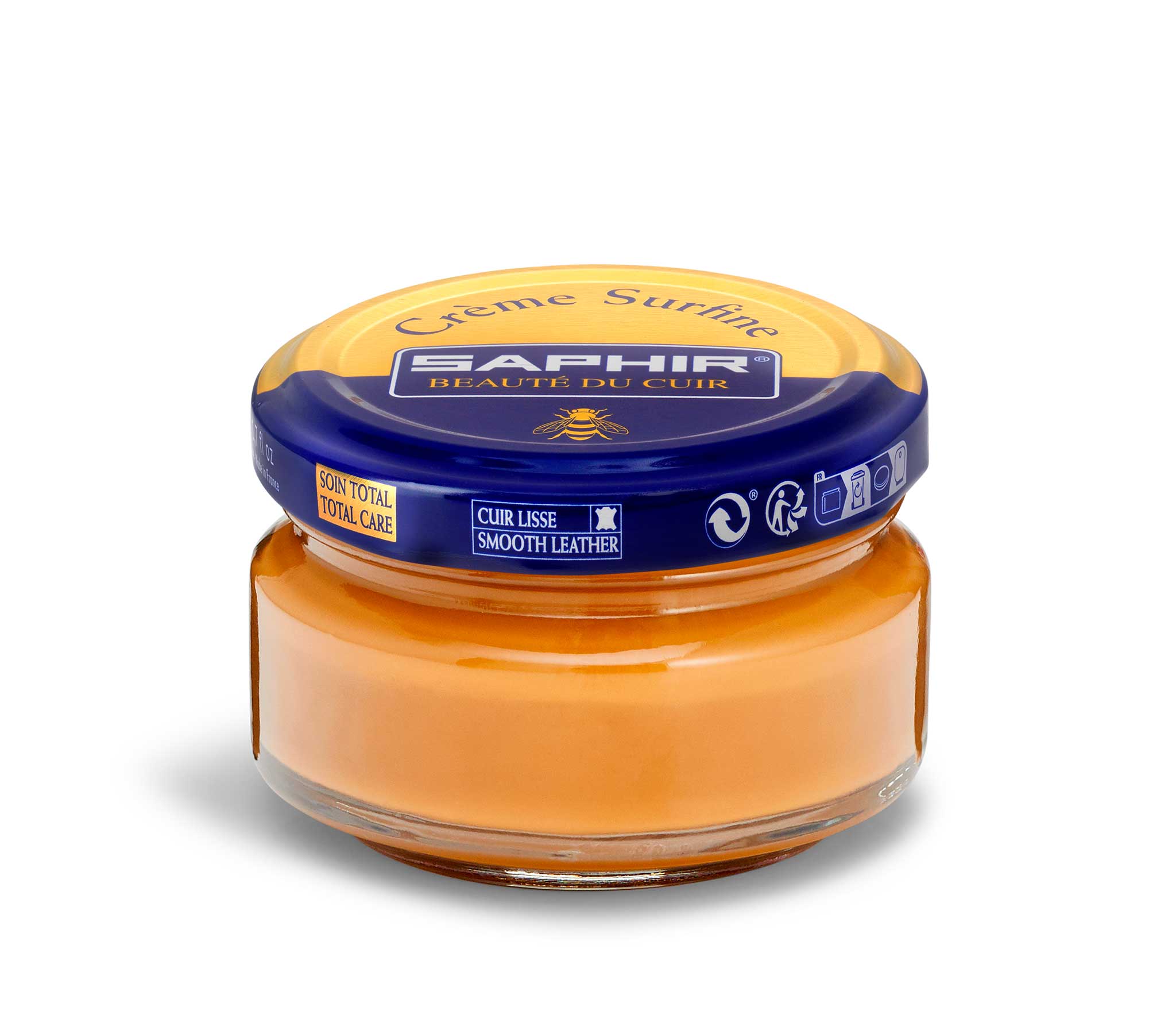 39 Natural Leather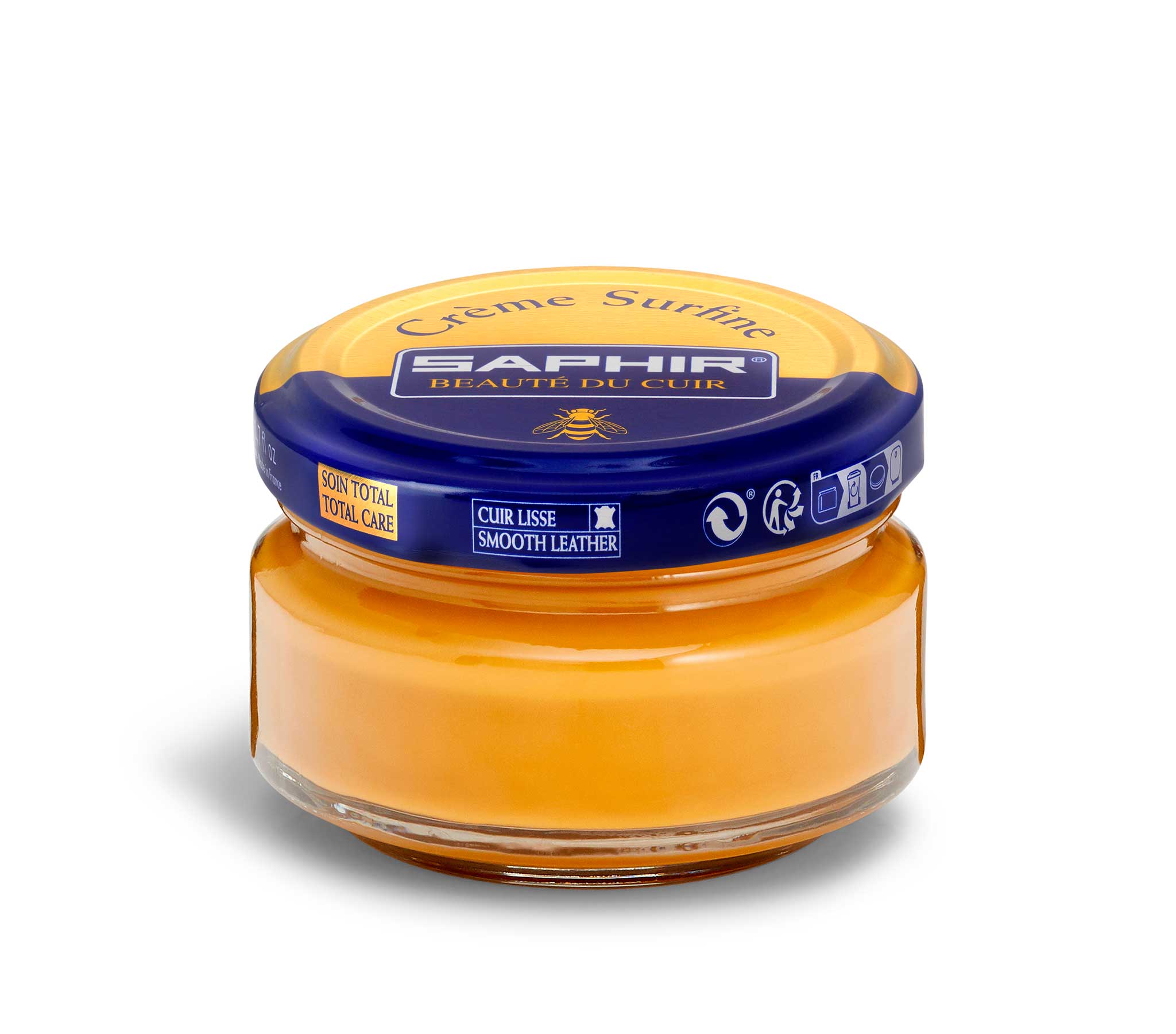 92 Caramel
19 Fawn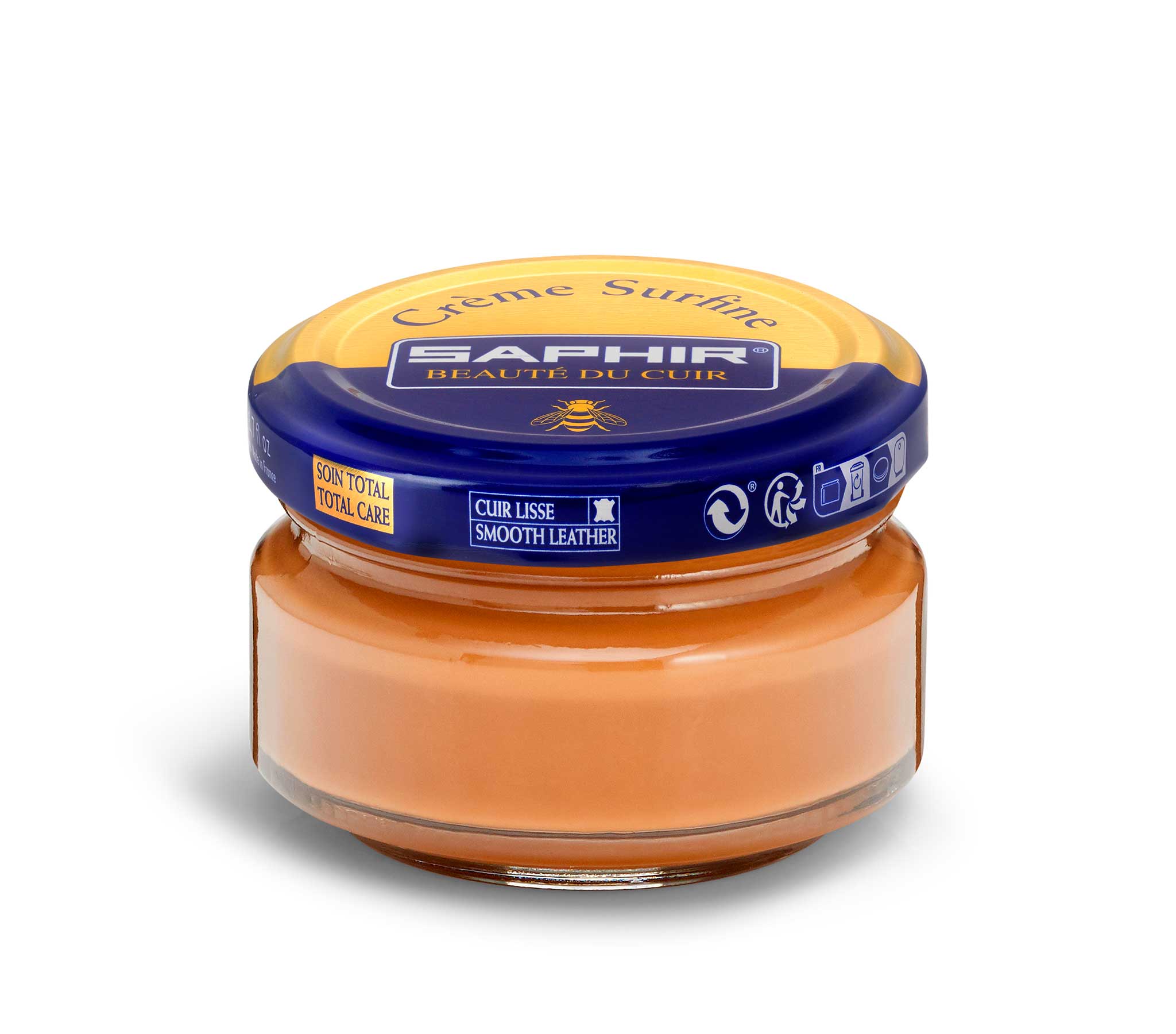 61 Cinnamon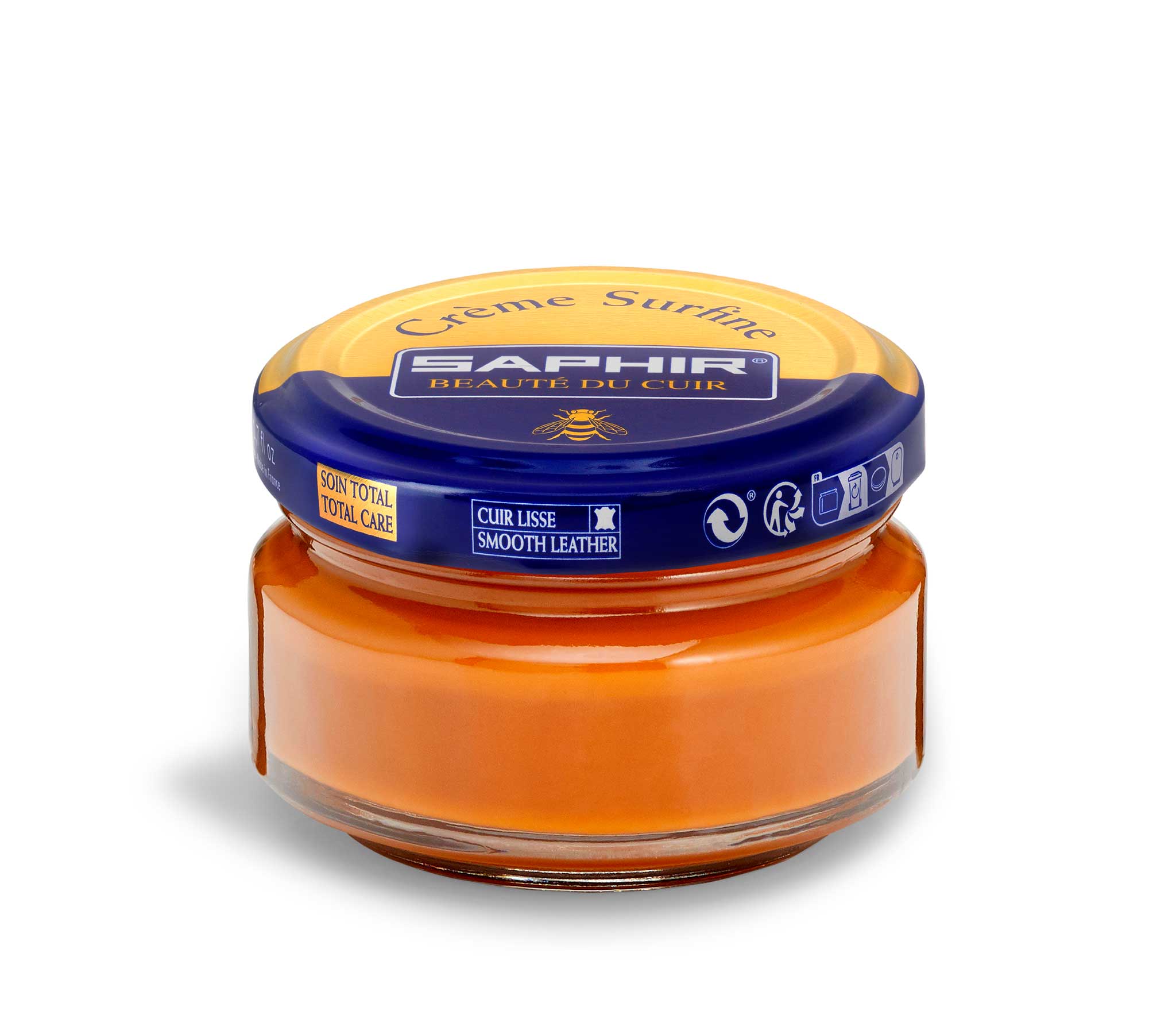 03 Light brown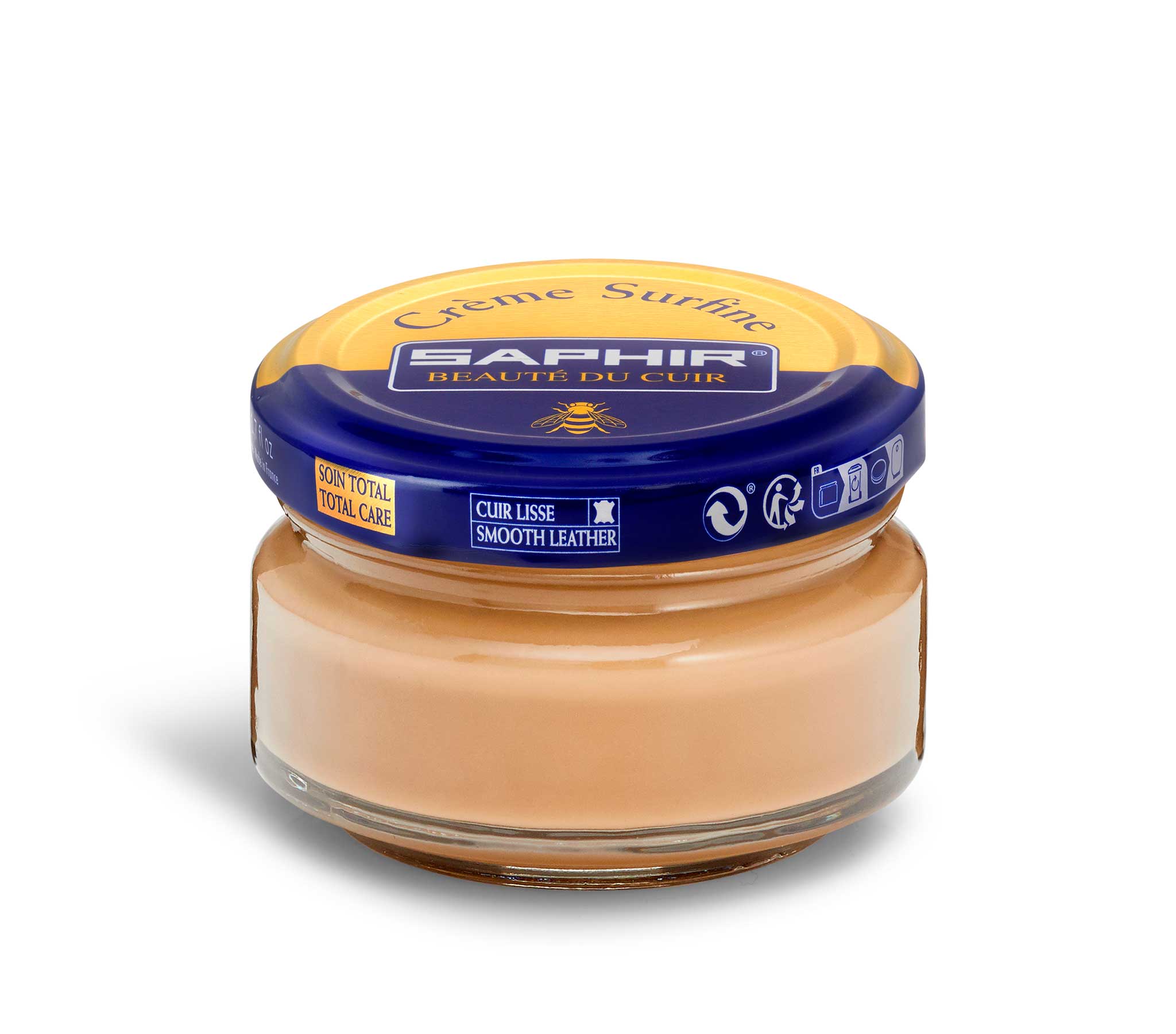 41 Buff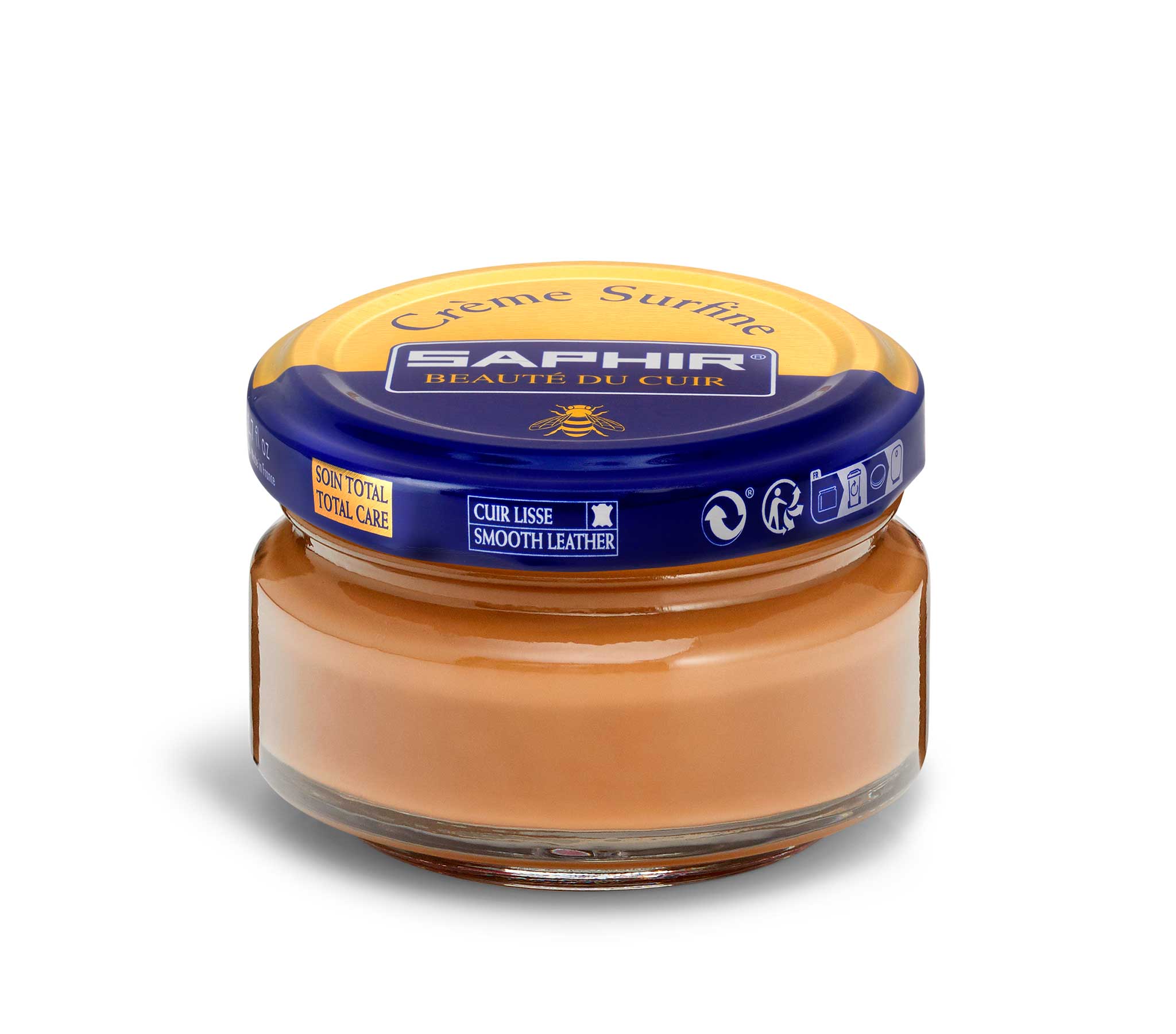 70 Camel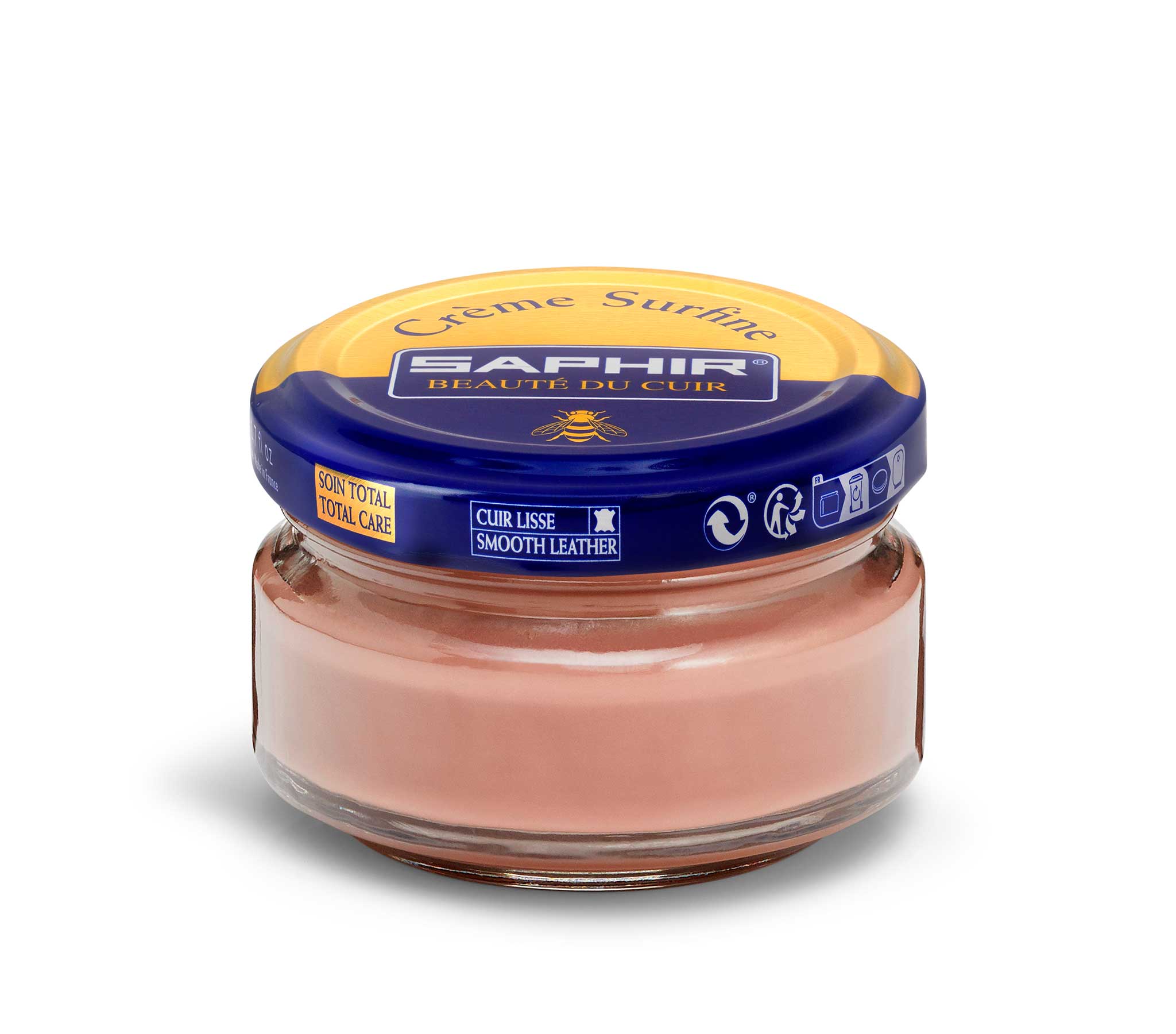 913 Rose Brown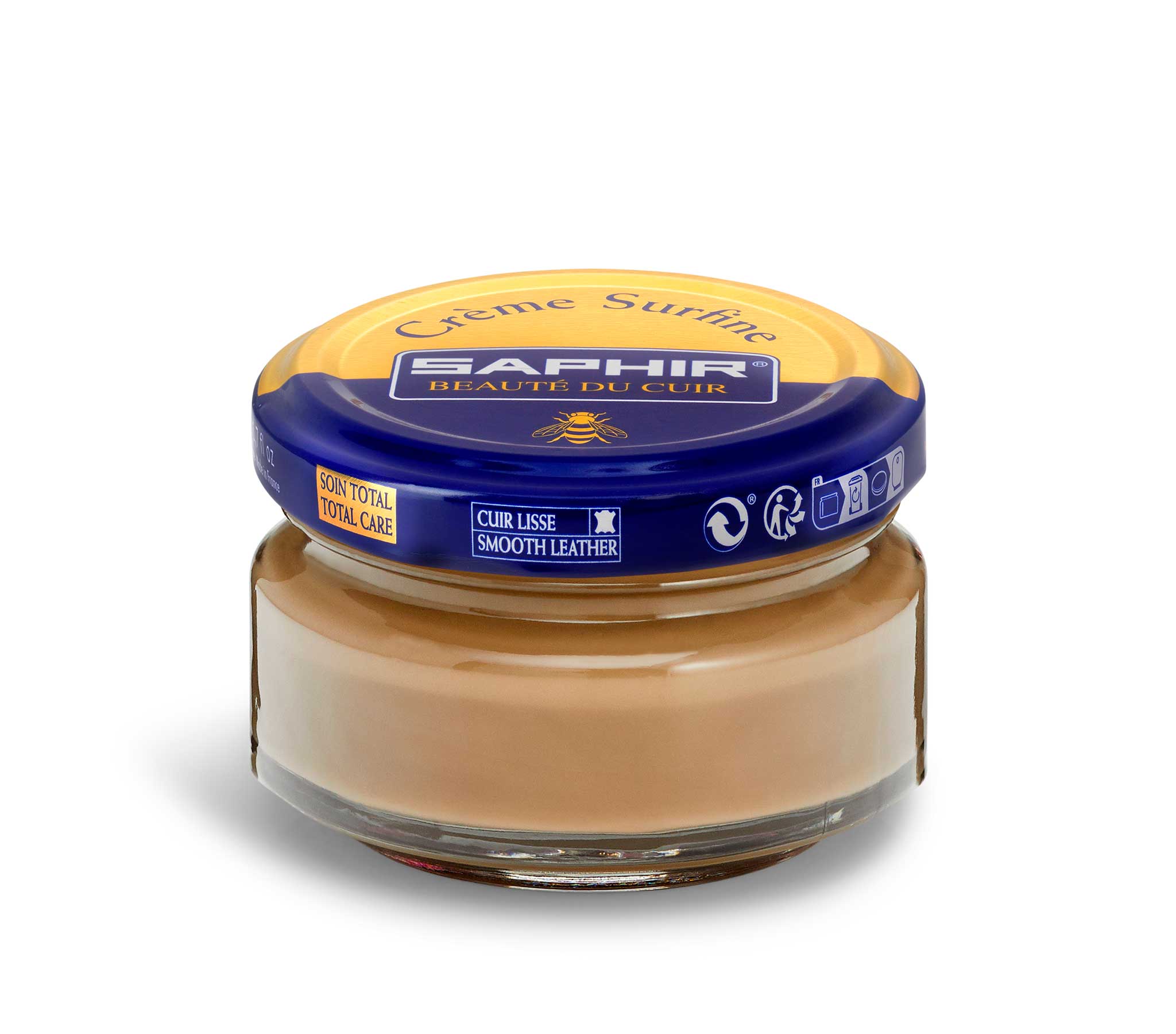 56 Gabardina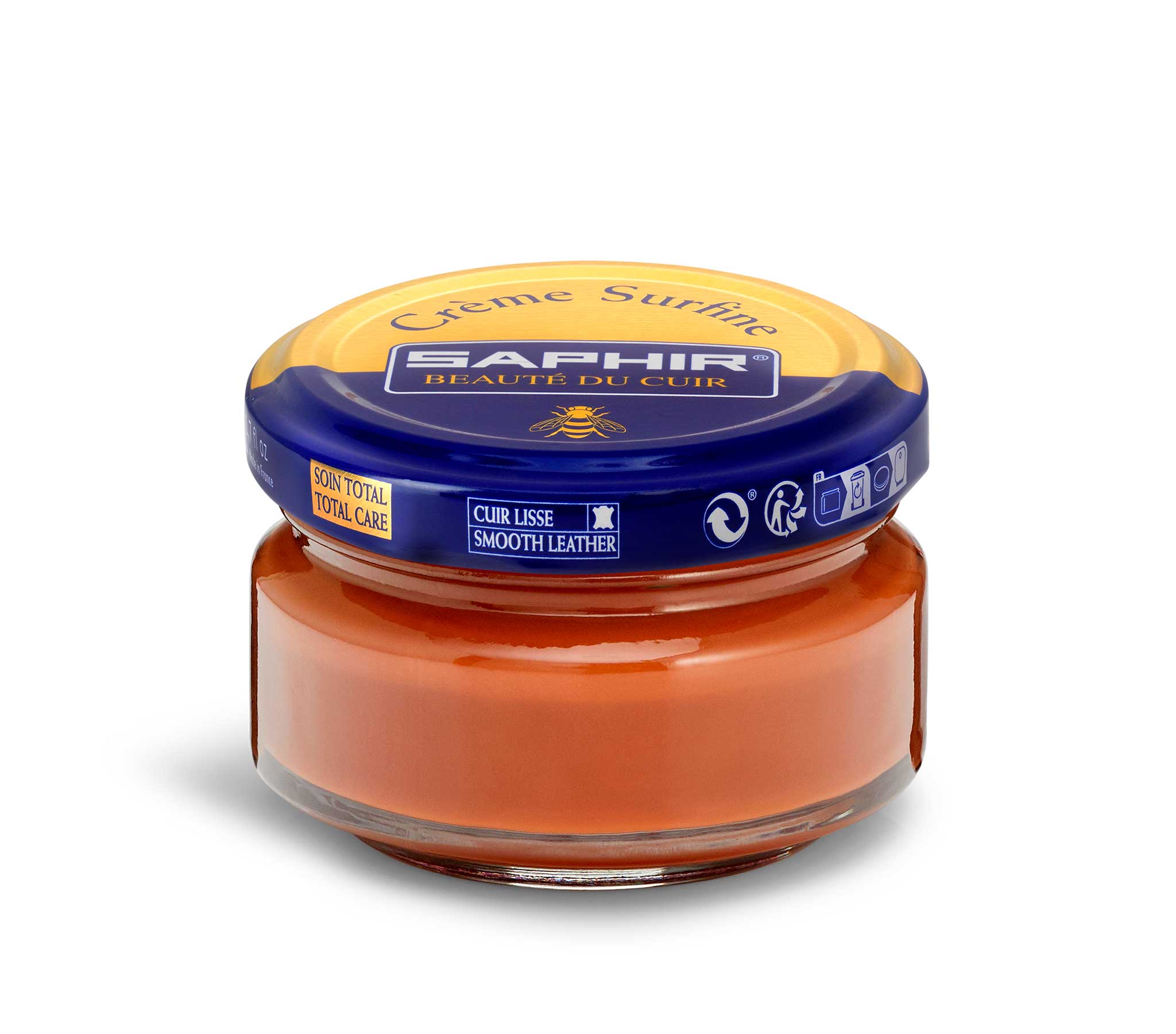 30 Bronzed Brown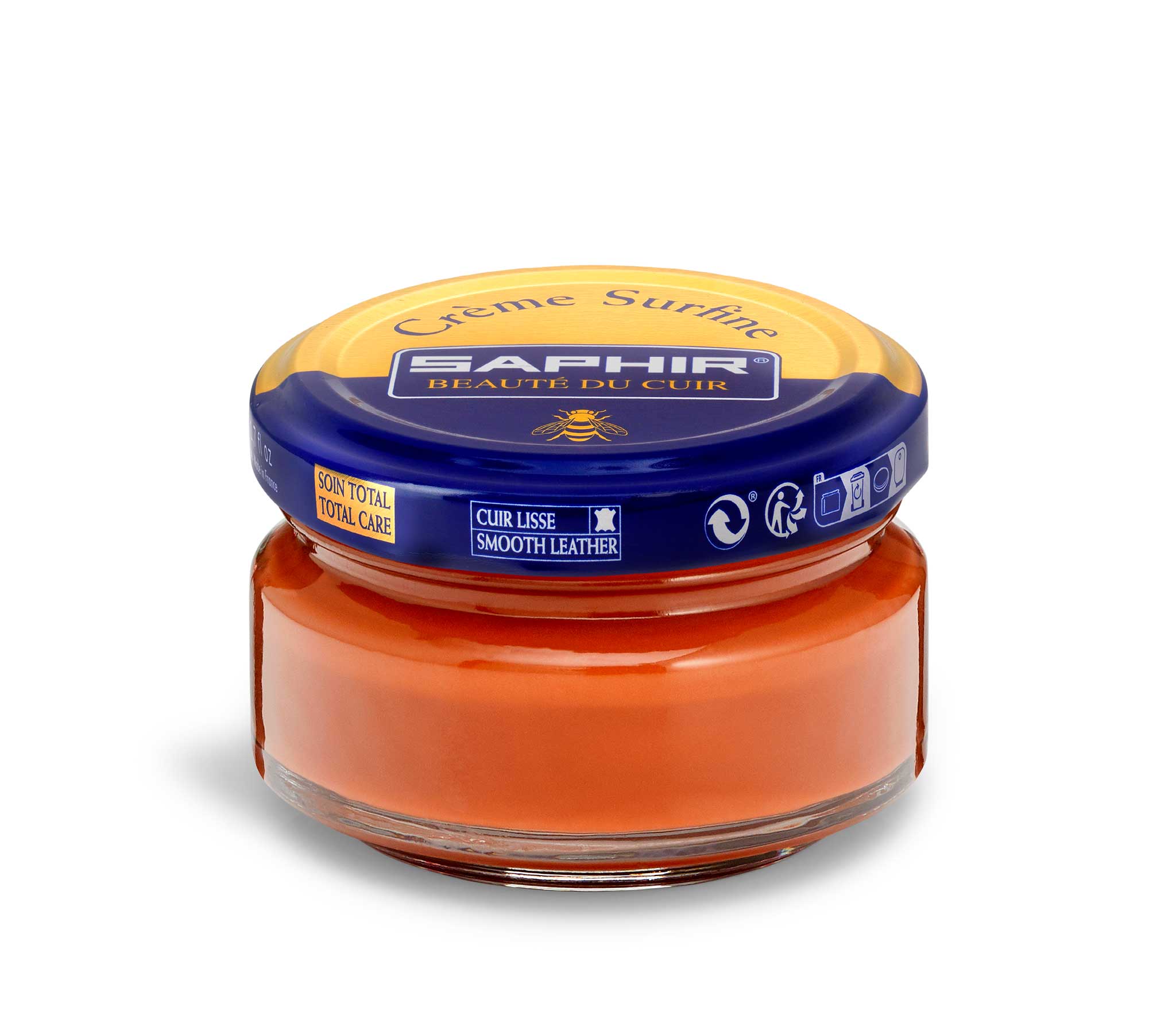 78 Light Cognac Brown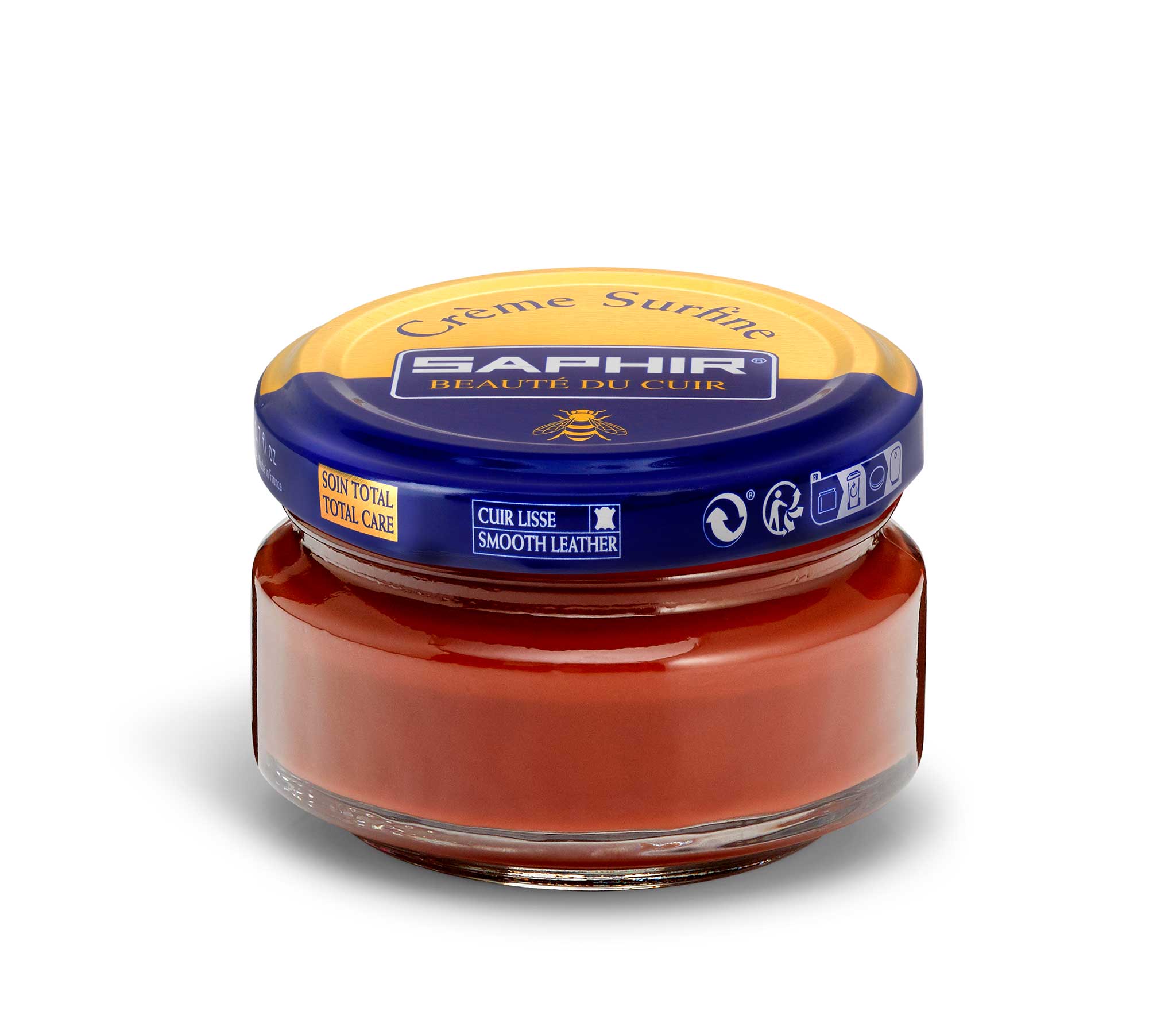 10 Cognac Brown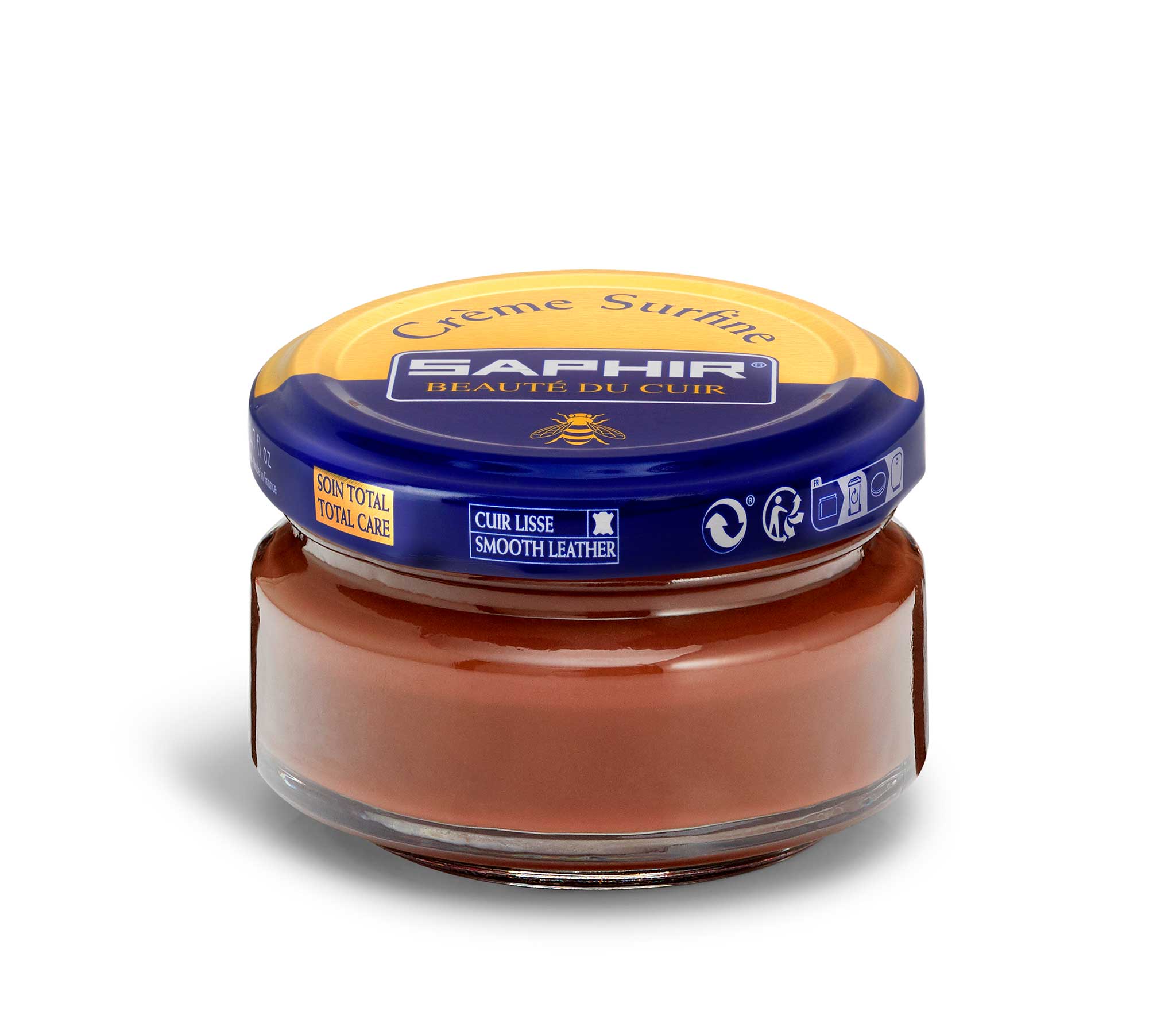 98 Chocolate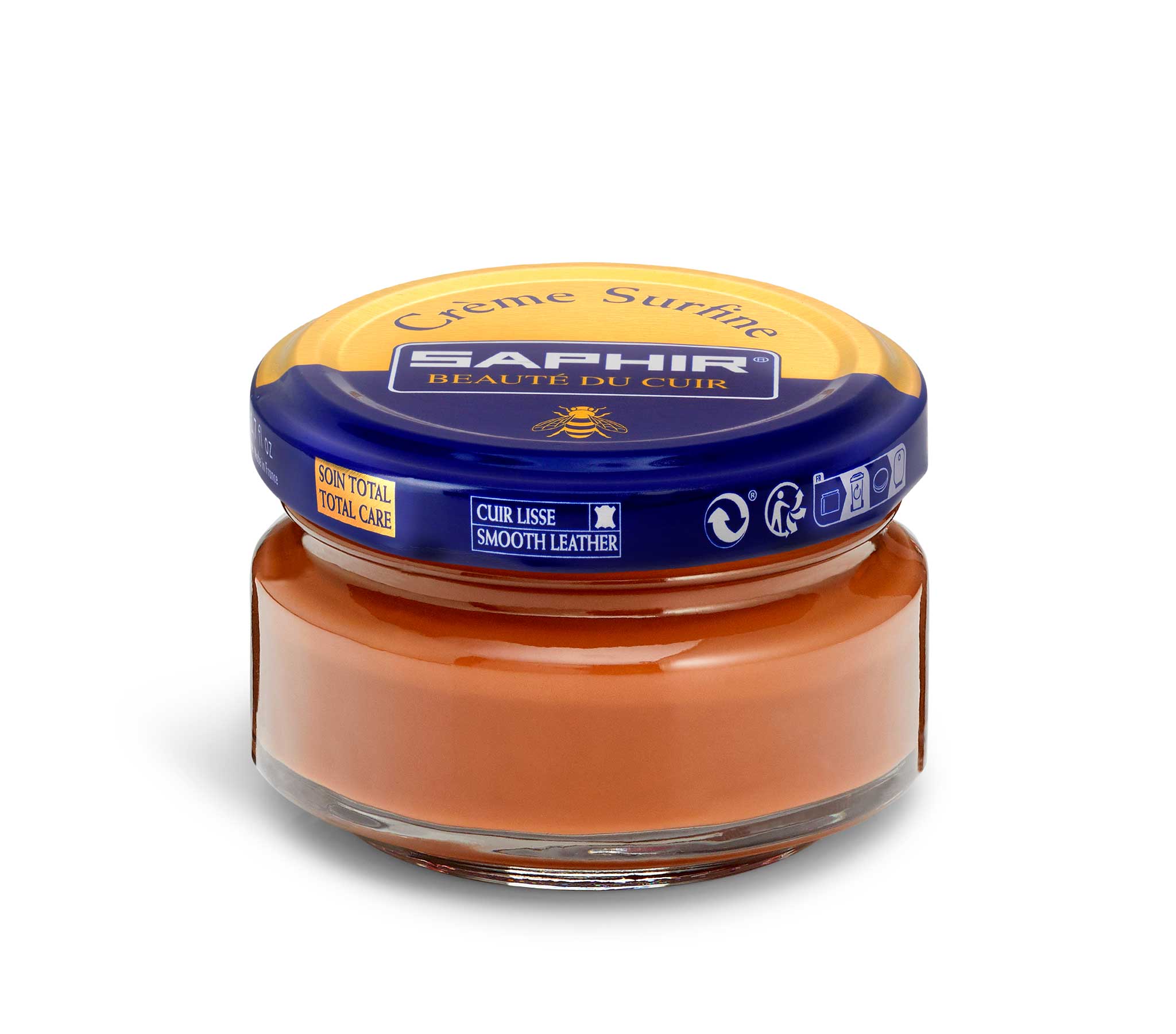 38 Hazel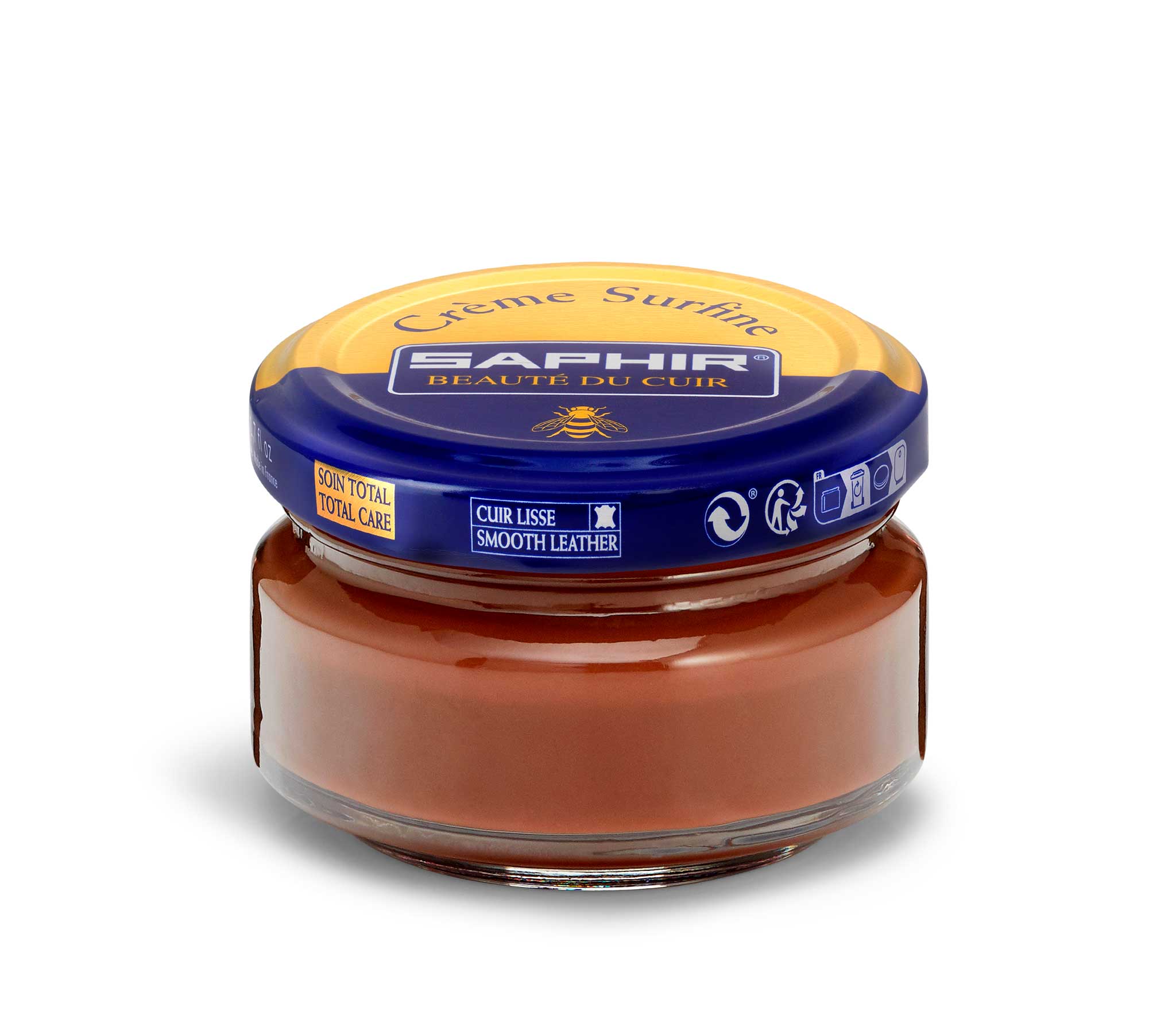 37 Medium Brown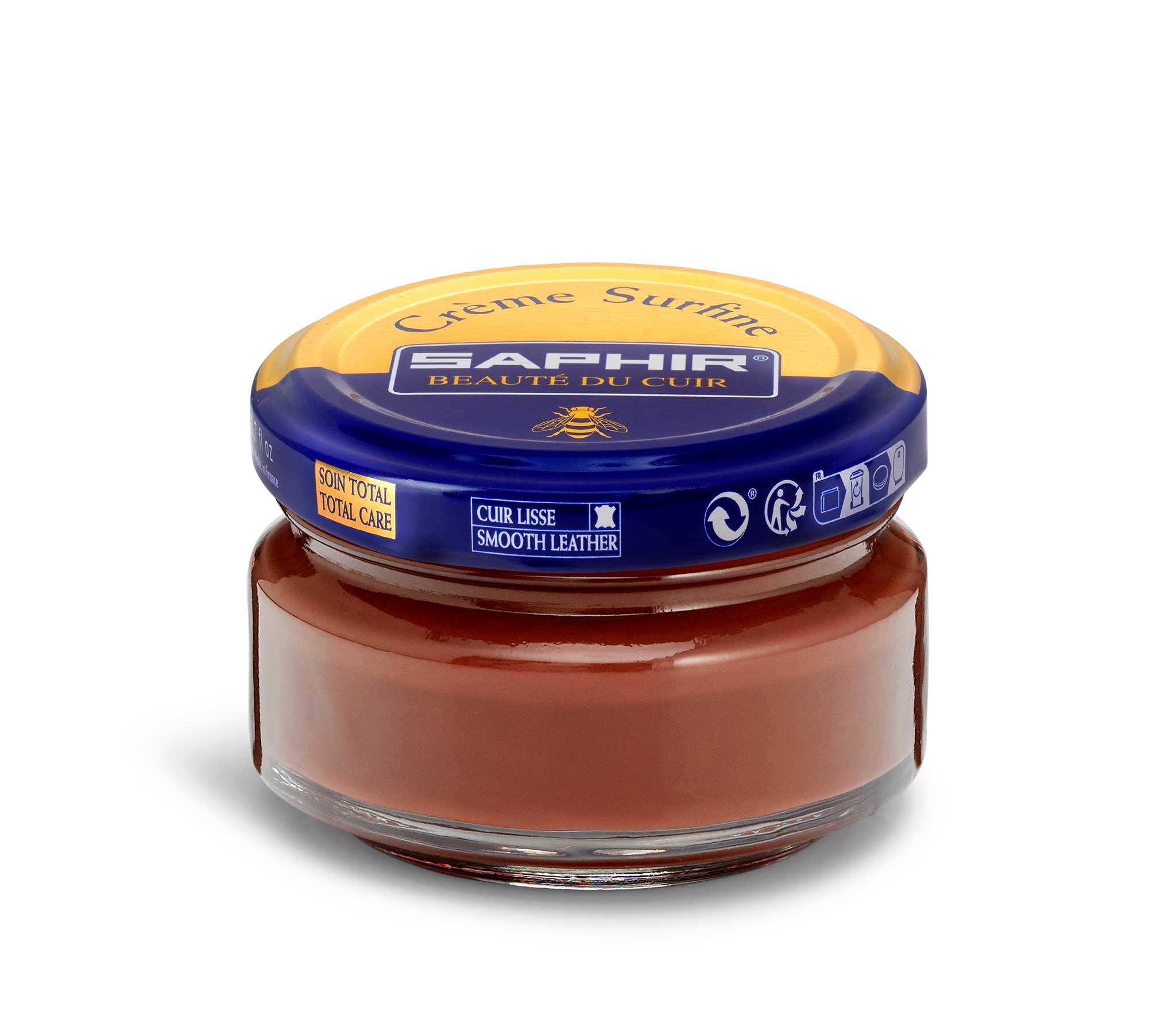 04 Brown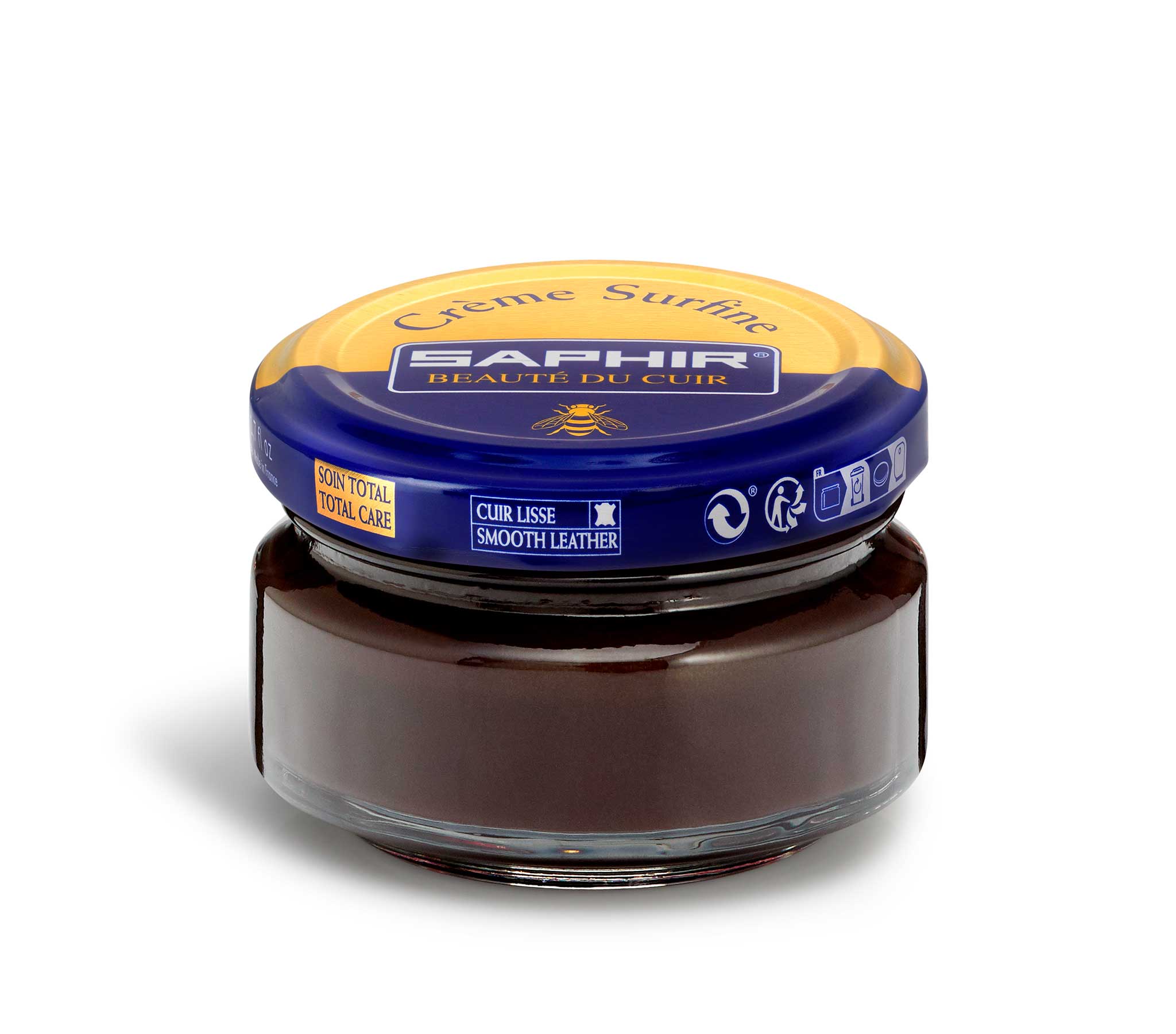 05 Dark Brown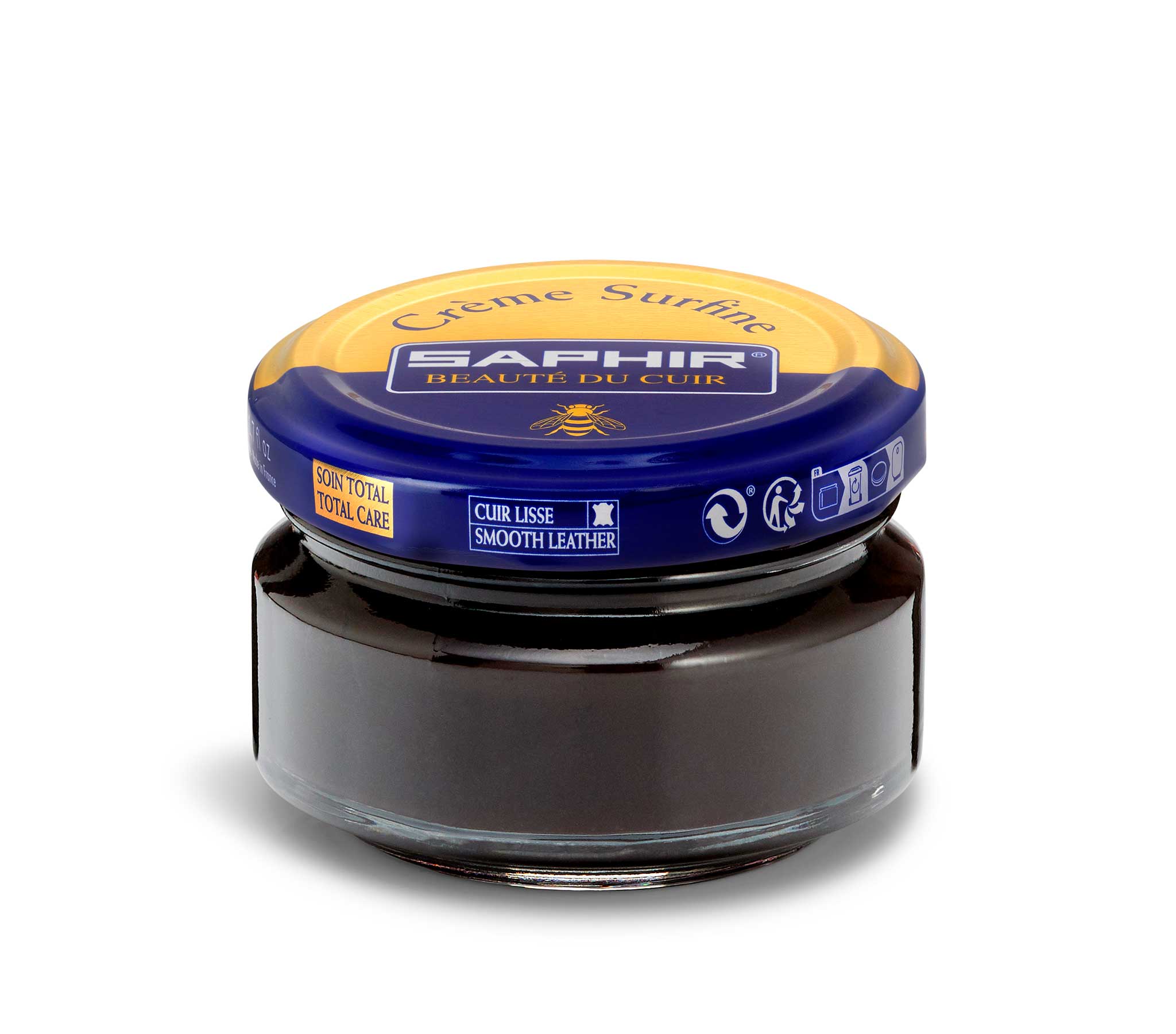 32 Boar Brown
36 Light Tobacco Brown
34 Tobacco Brown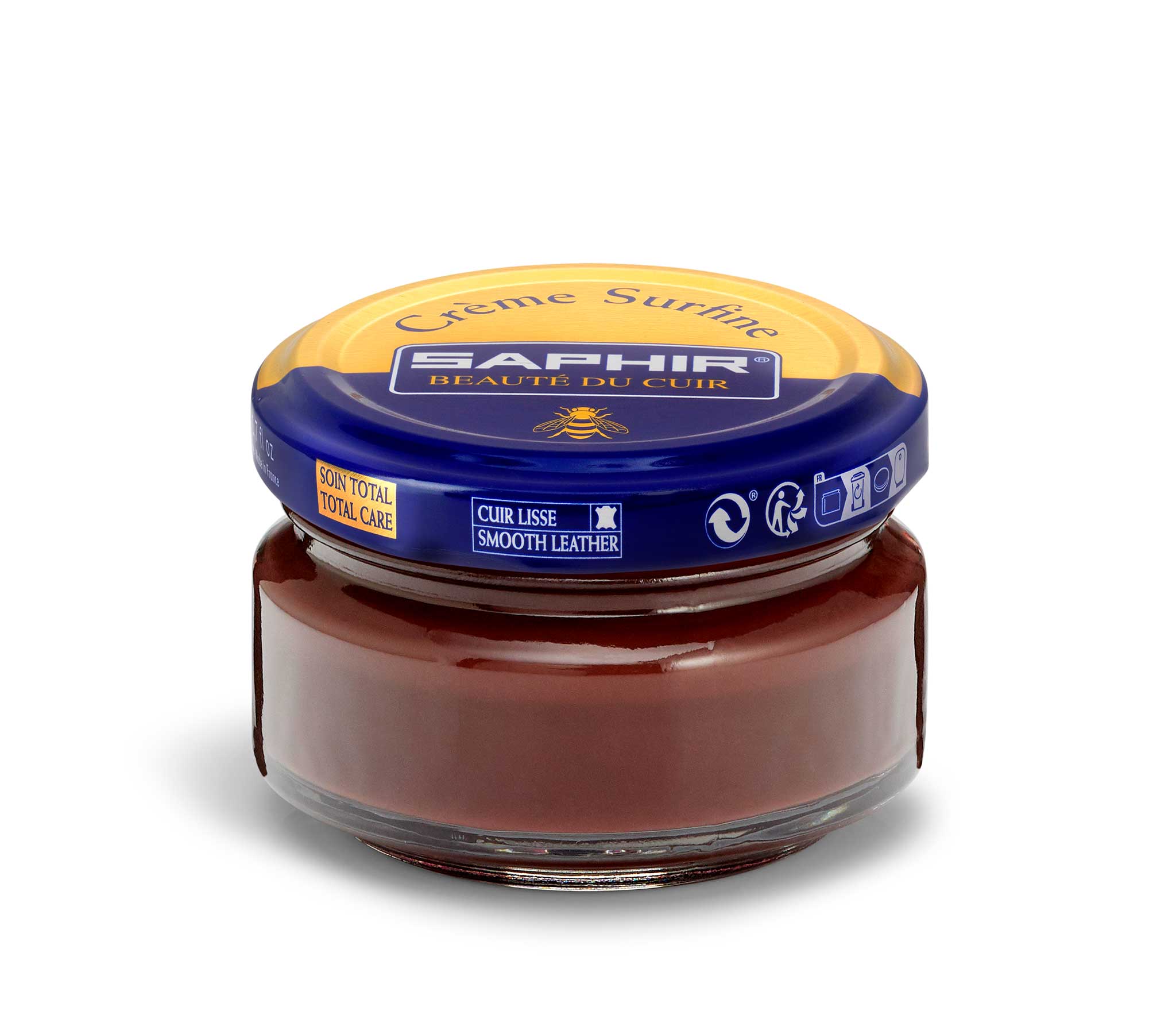 35 Medium Tobacco Brown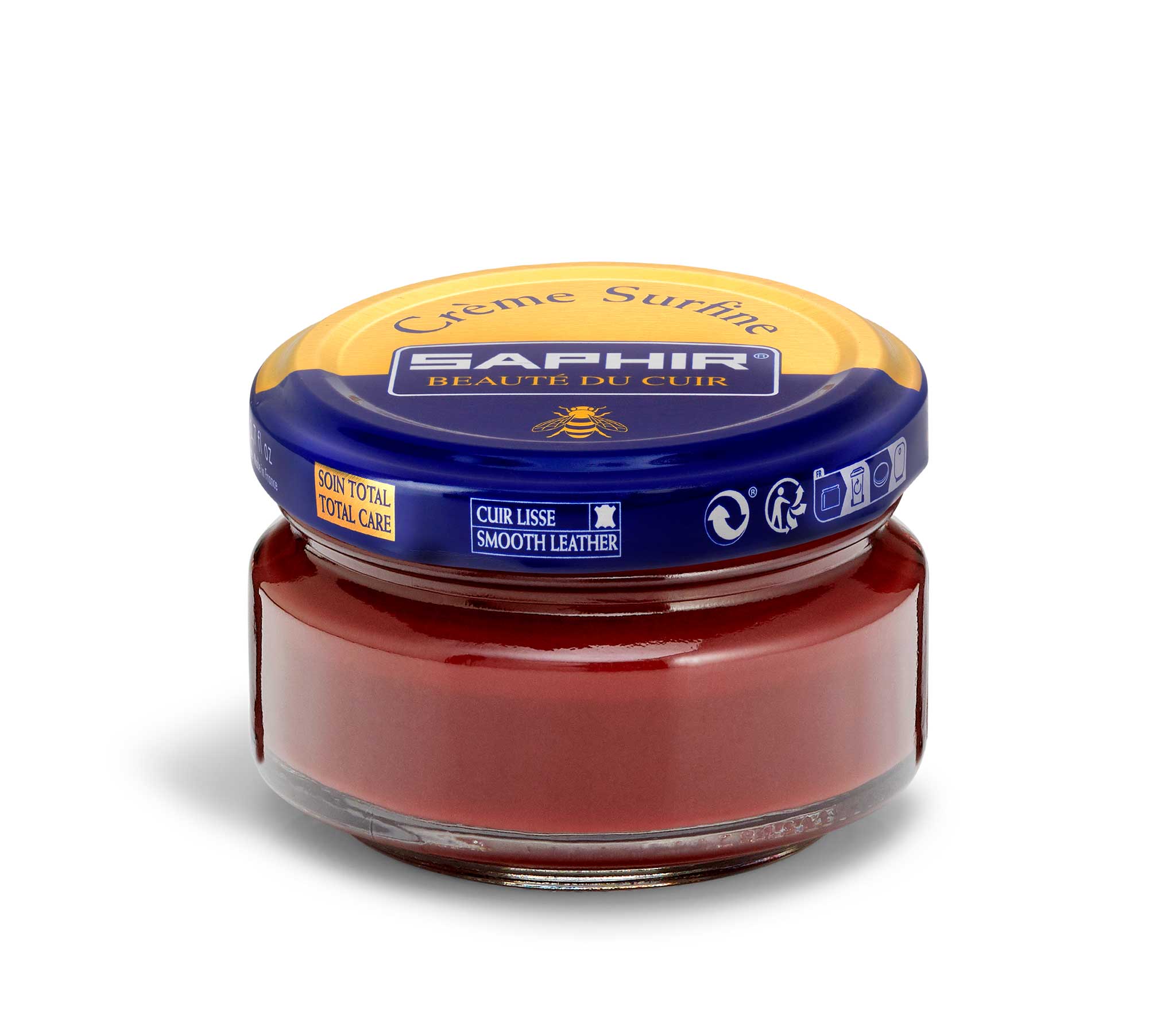 09 Mahogany
87 Plum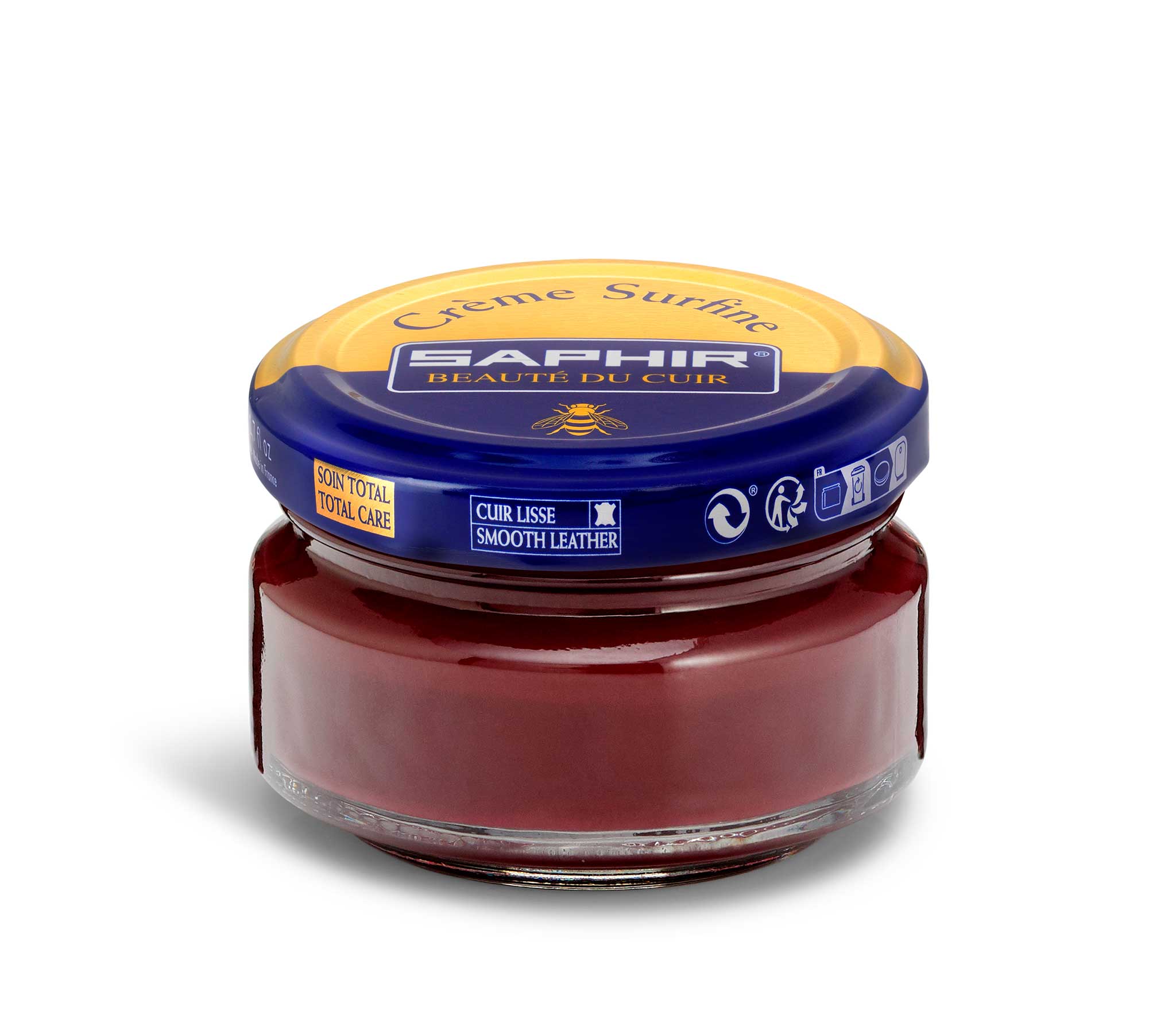 08 Burgundy
89 Cherry Red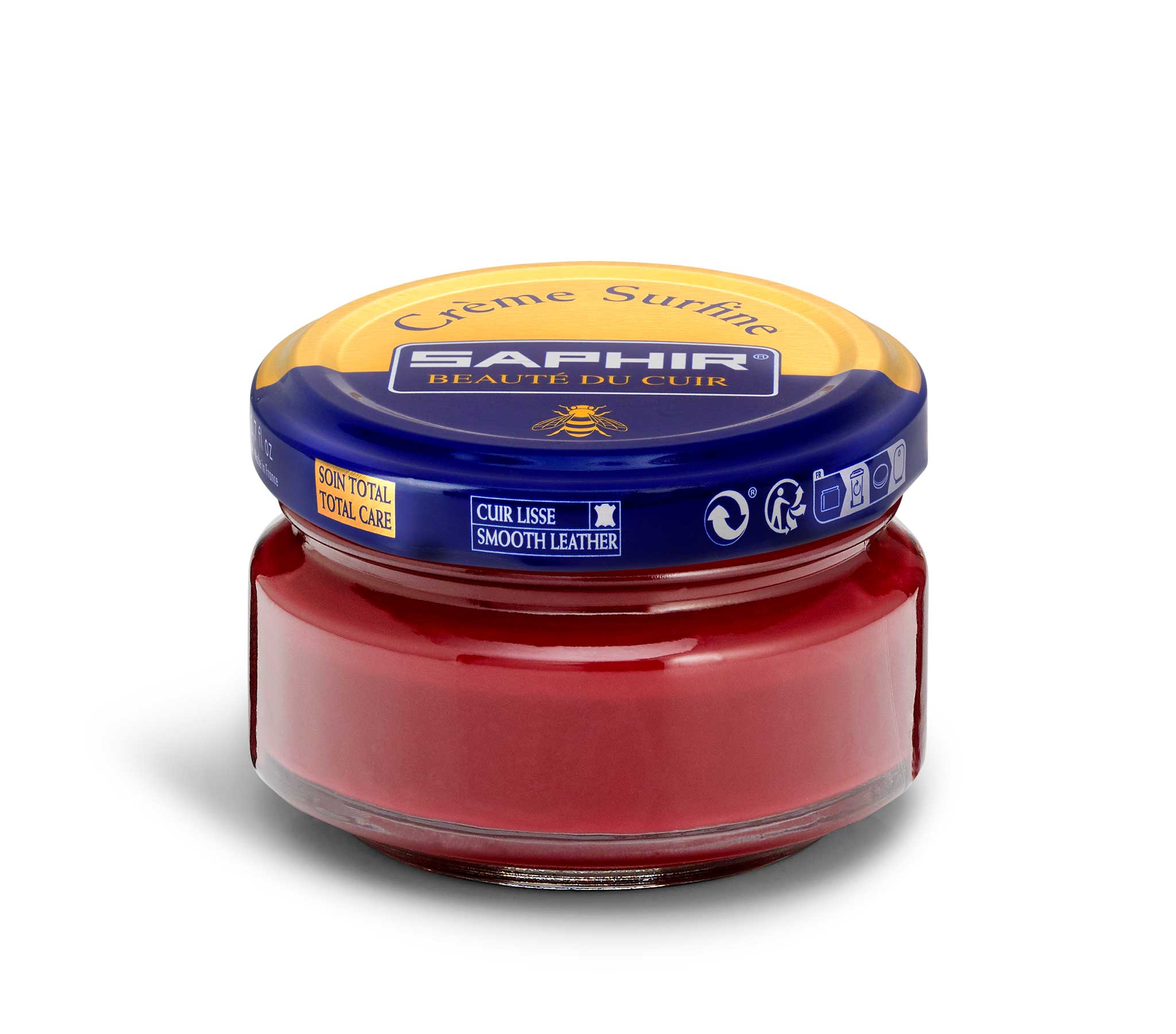 12 Hermes Red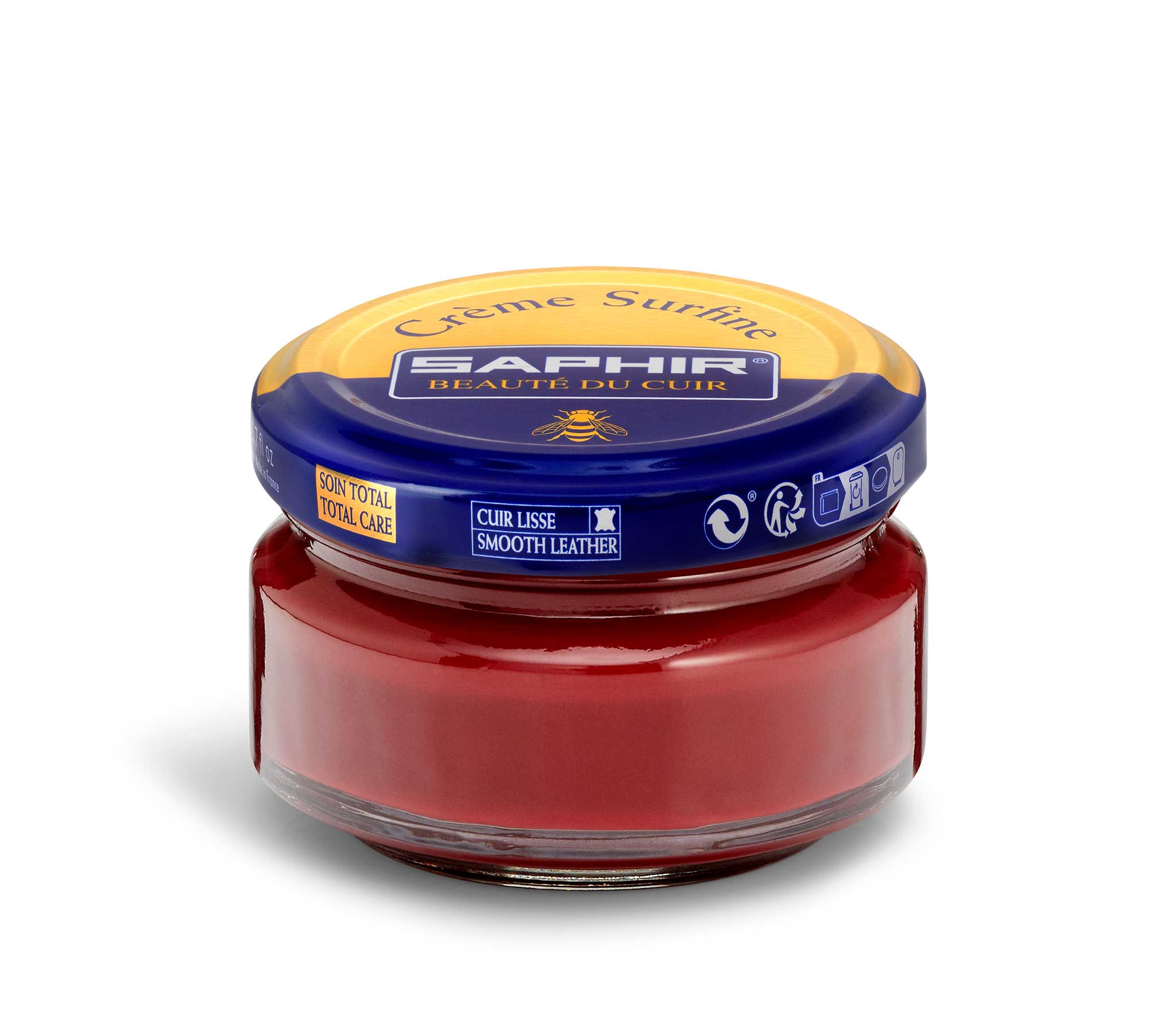 86 Campari
58 Apple Green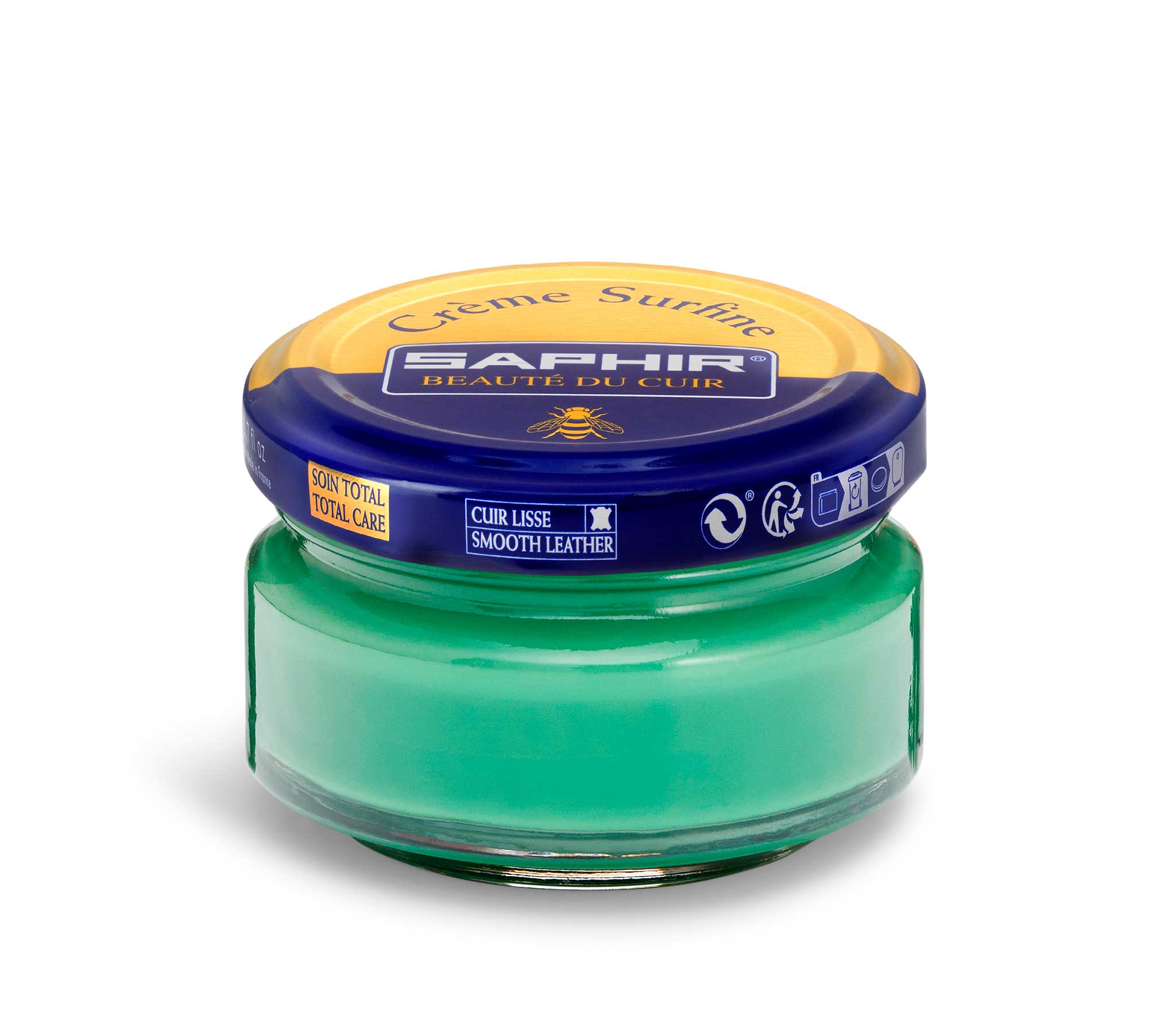 49 Garden Green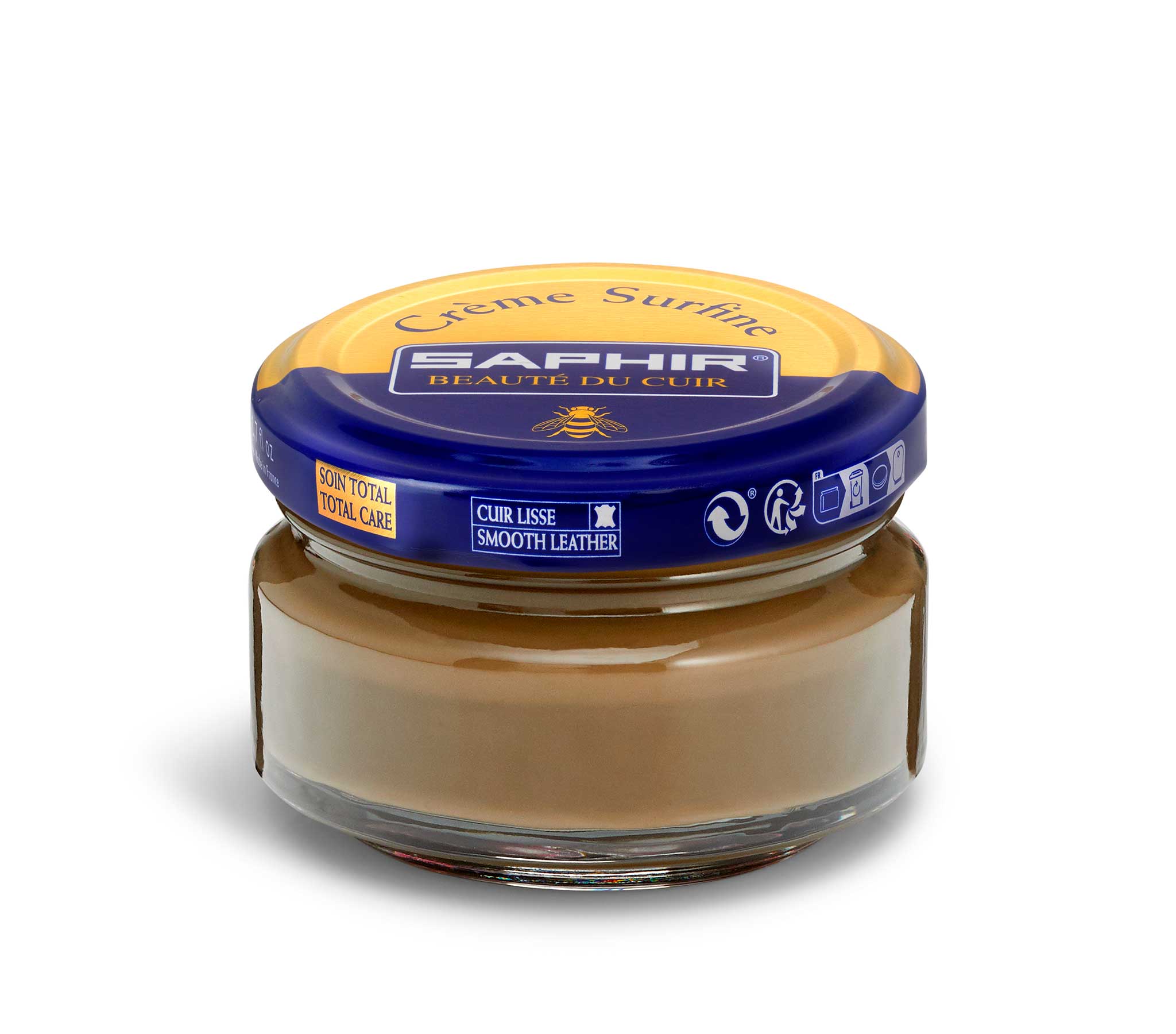 28 Khaki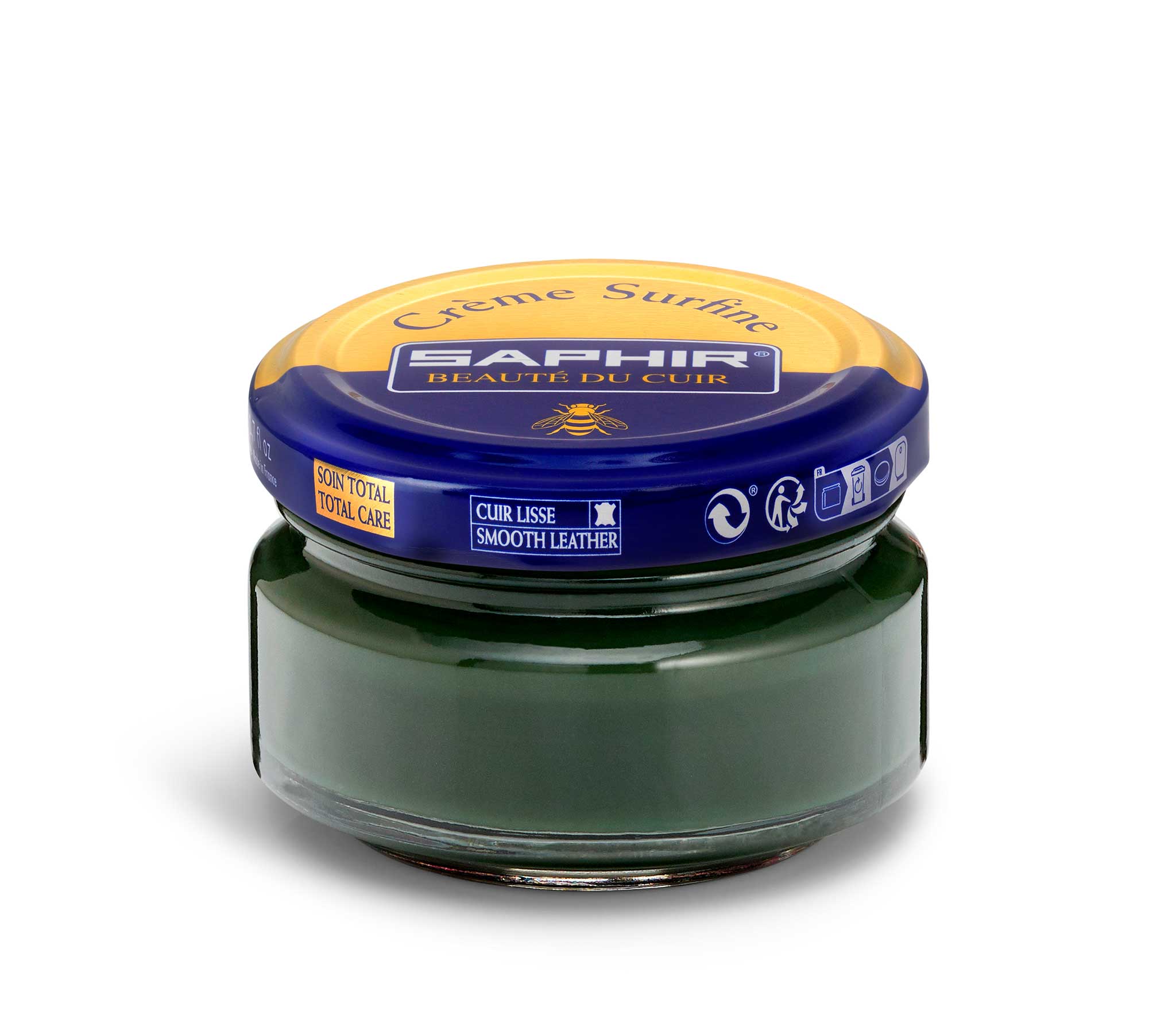 33 Hunting Green
20 Dark Green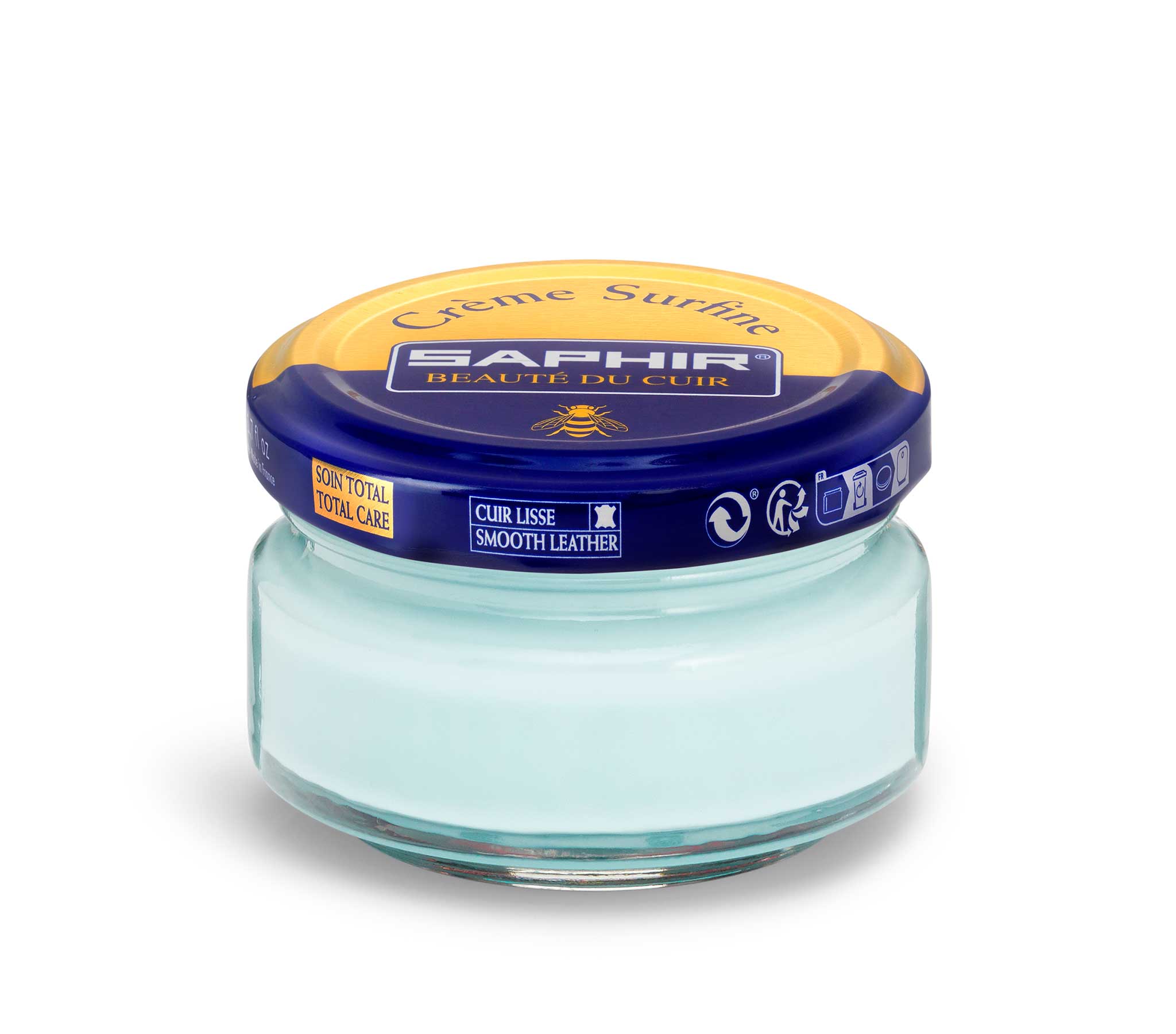 55 Pale Blue
90 Jean Blue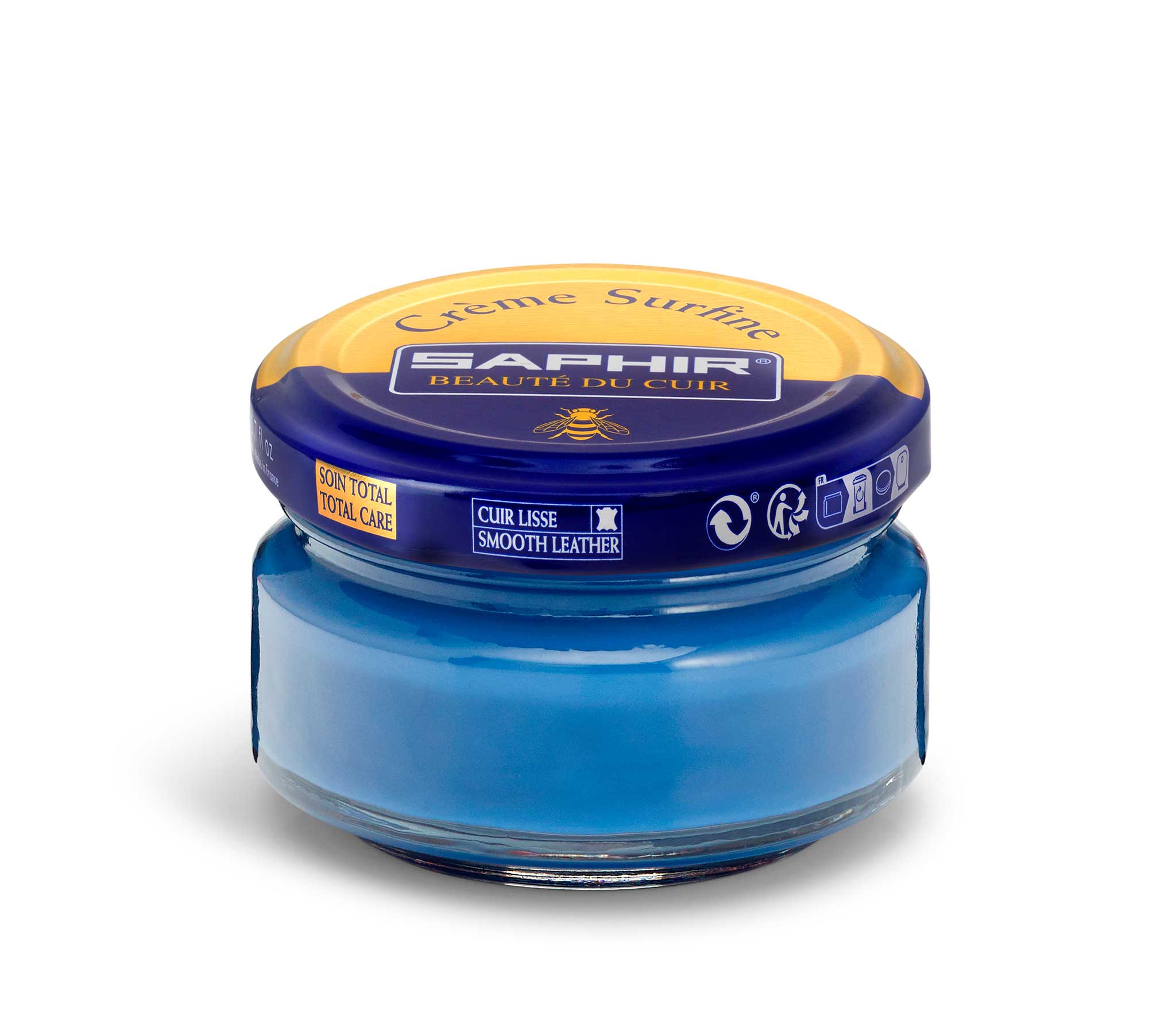 83 Azure Blue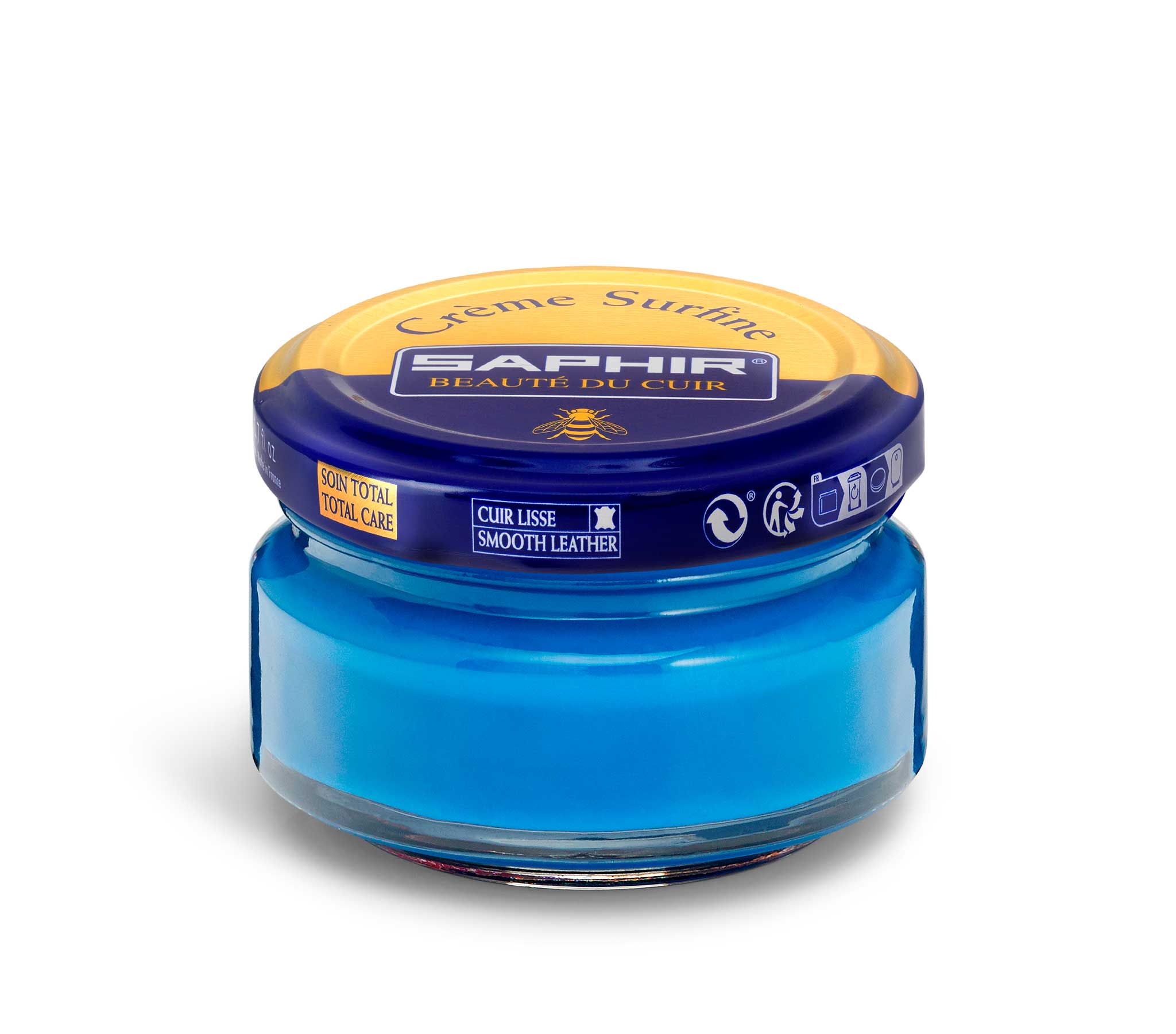 25 Iris Blue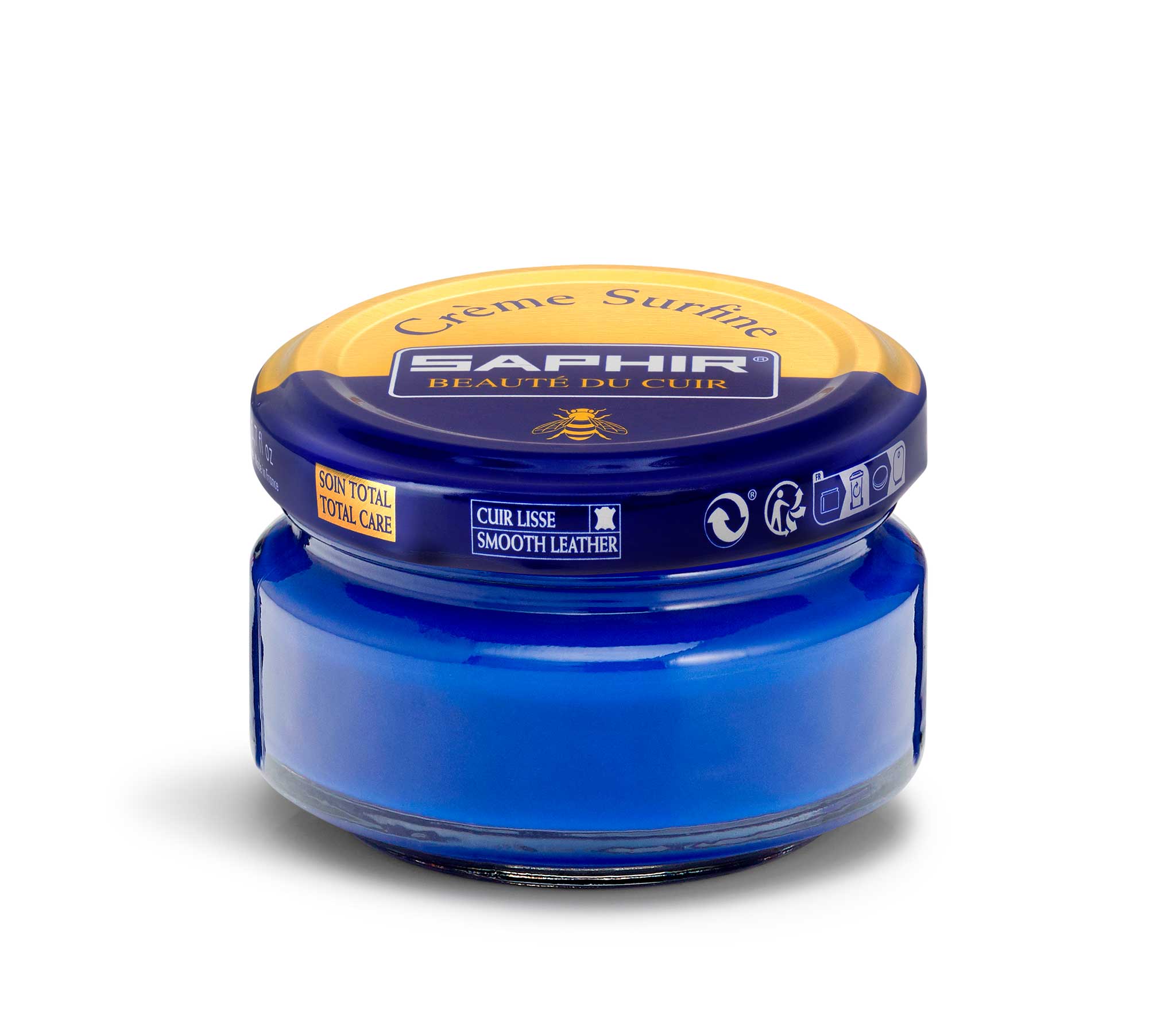 07 Saphir Blue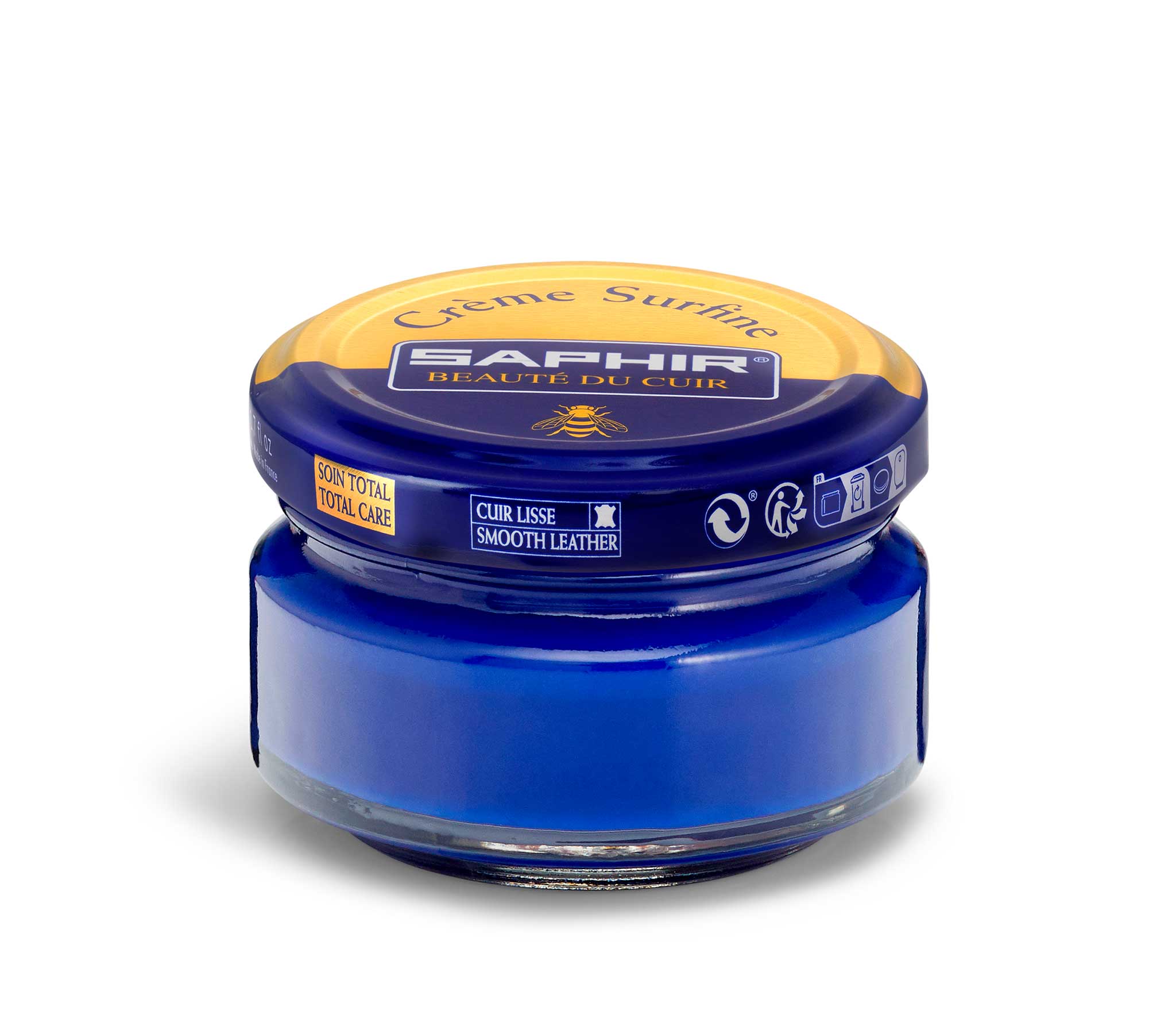 904 Ocean Blue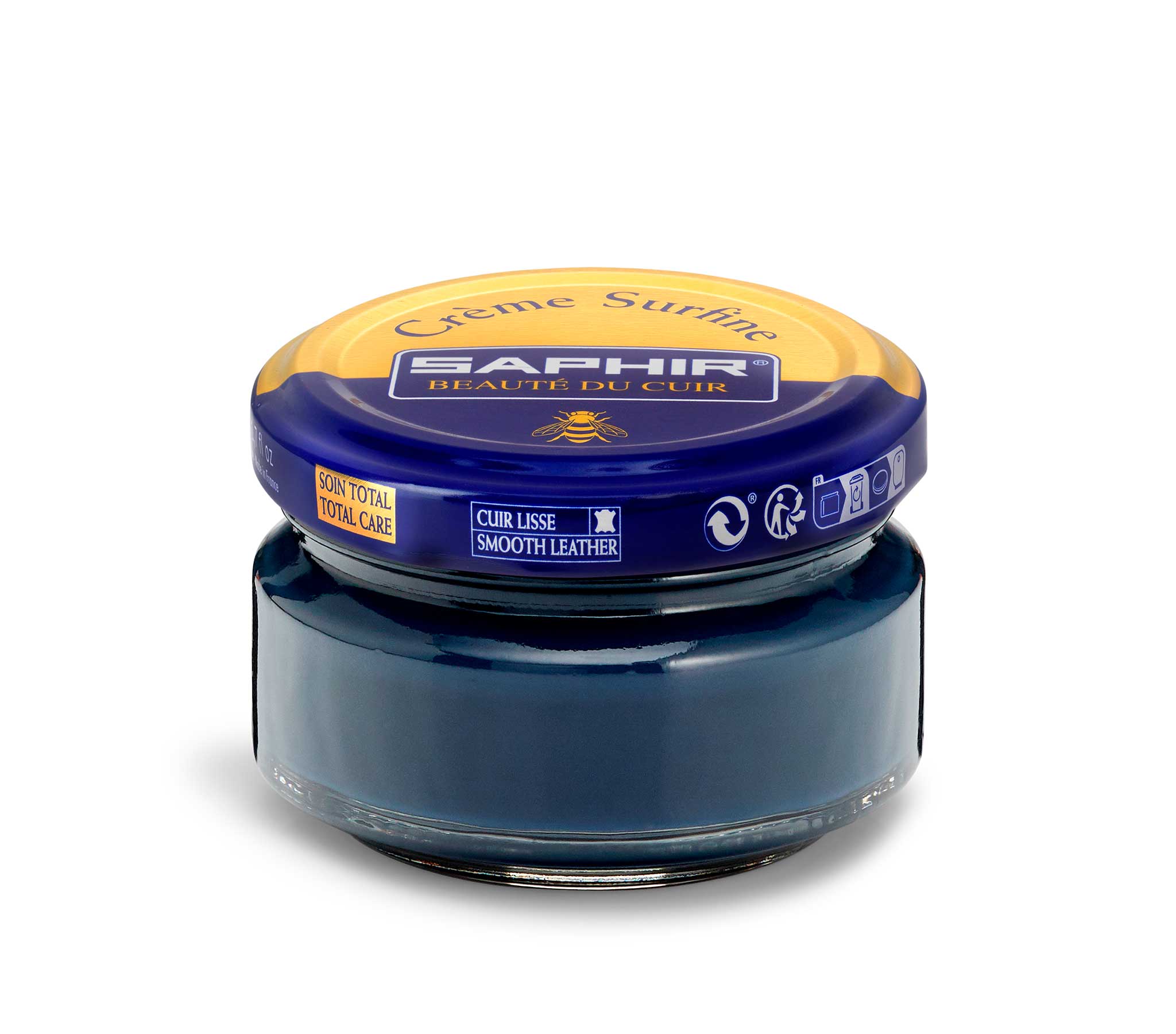 46 Petroleum Blue
06 Navy Blue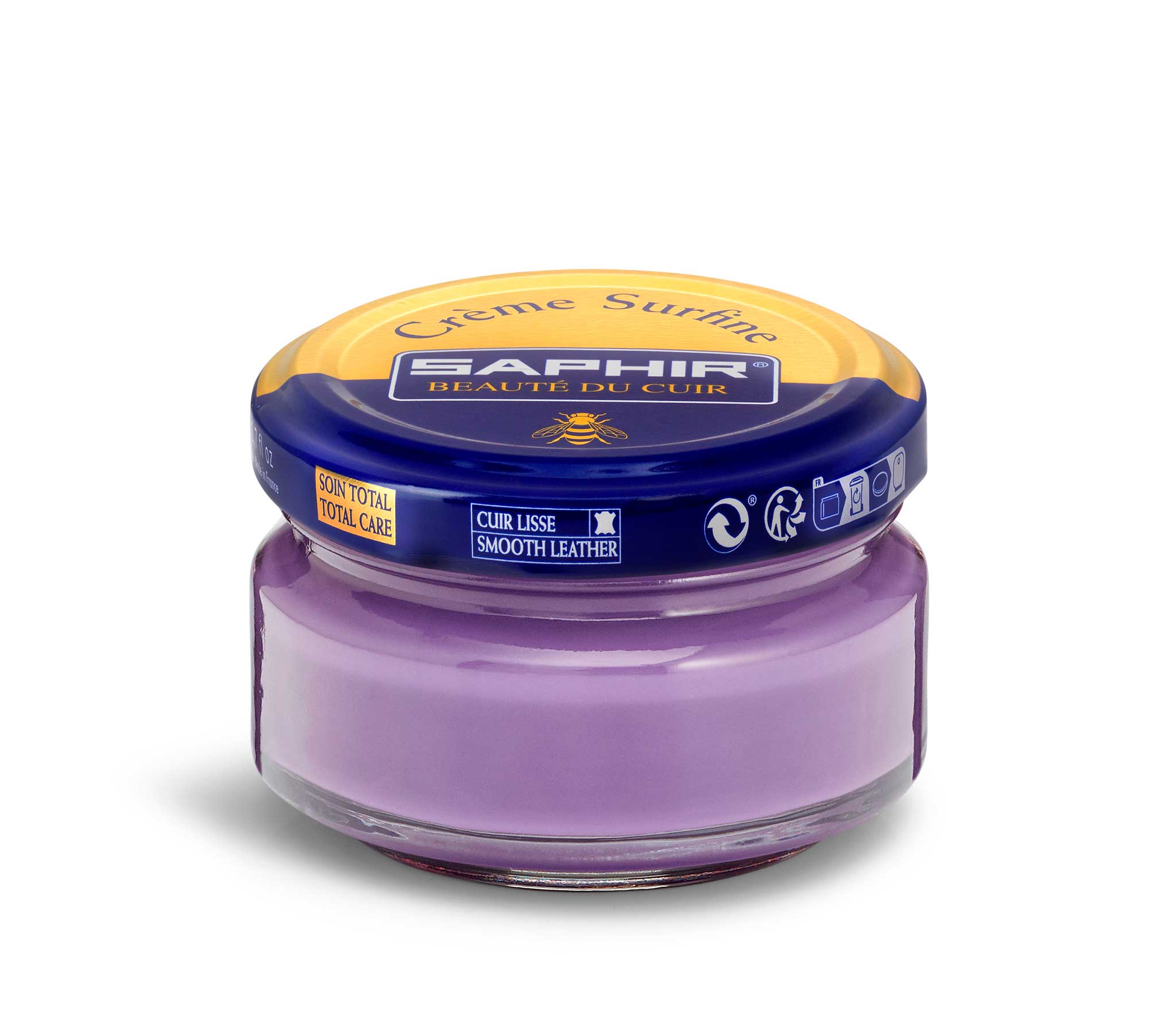 84 Lilac
66 Violet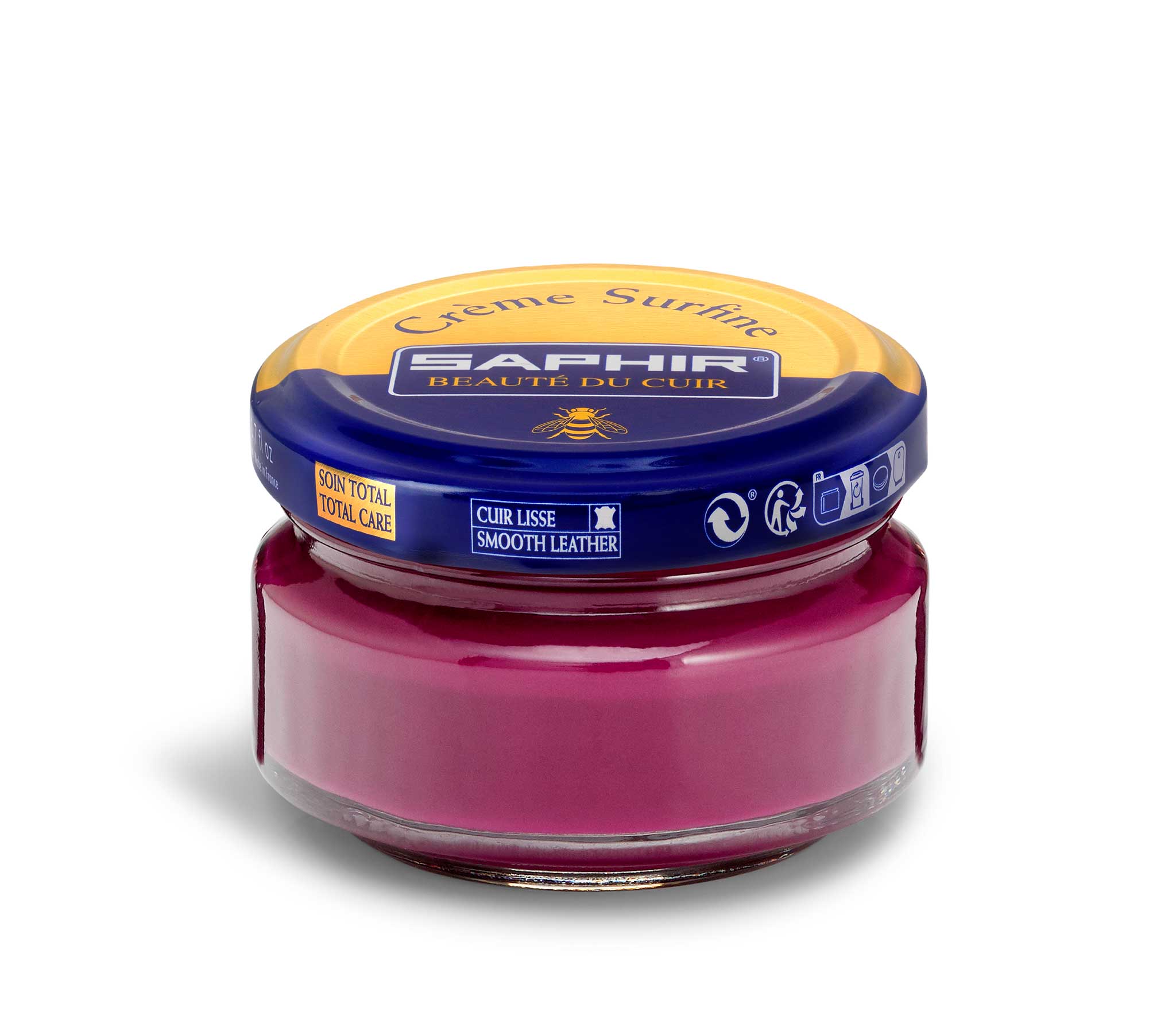 48 Lavender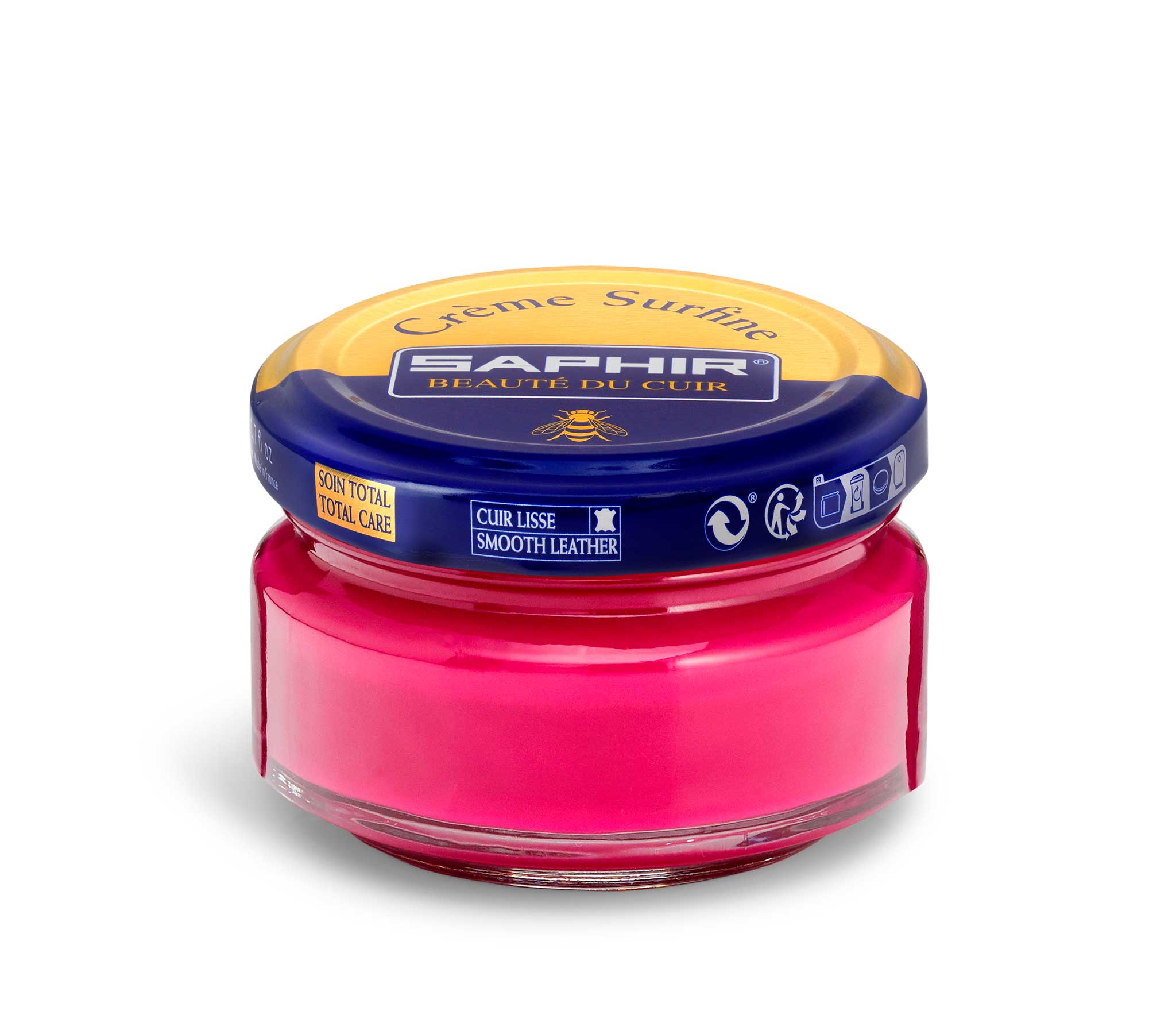 93 Fuschia
916 Ochre Red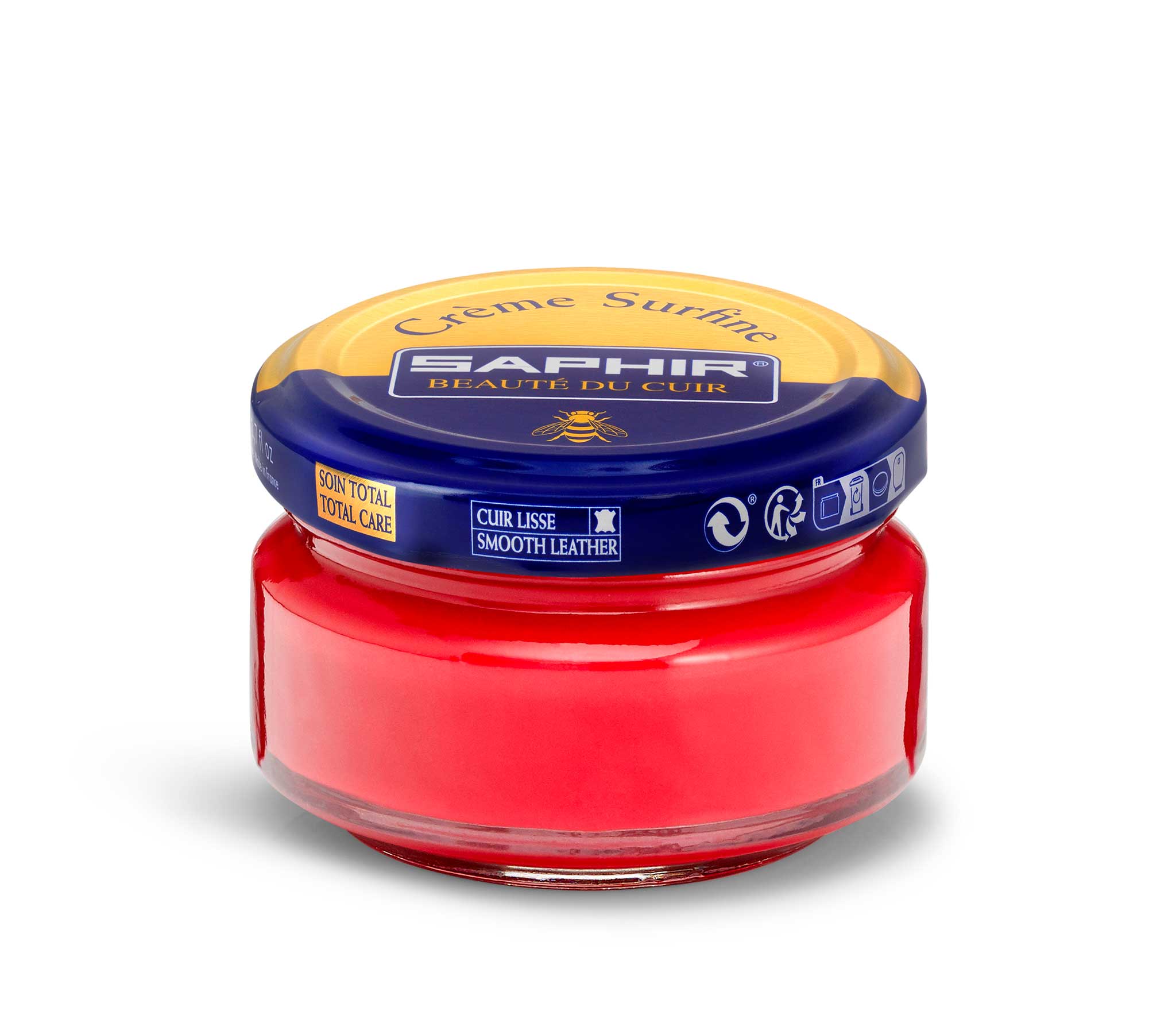 901 Ruby Red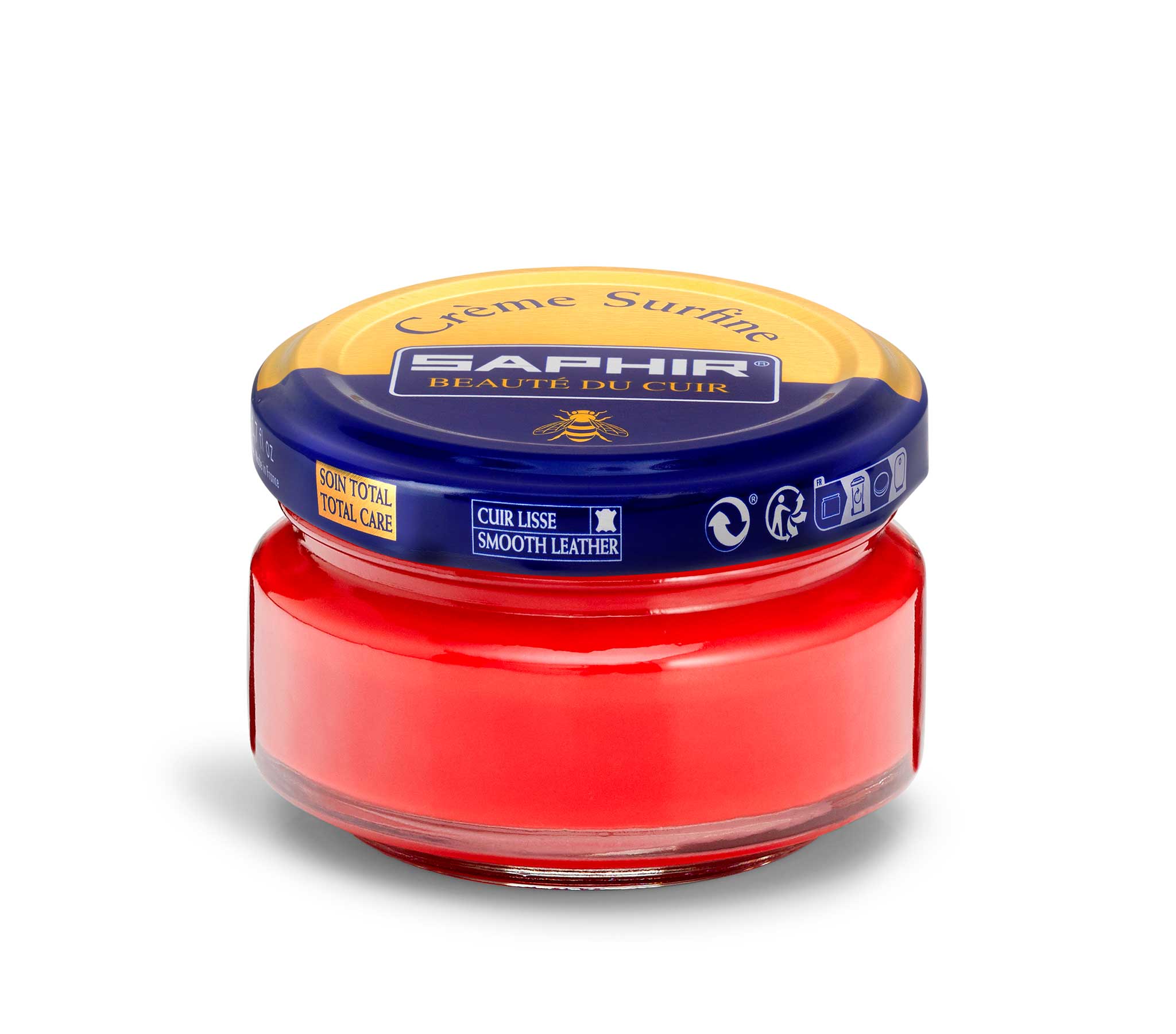 11 Red
27 Pale Rose
91 Old Pink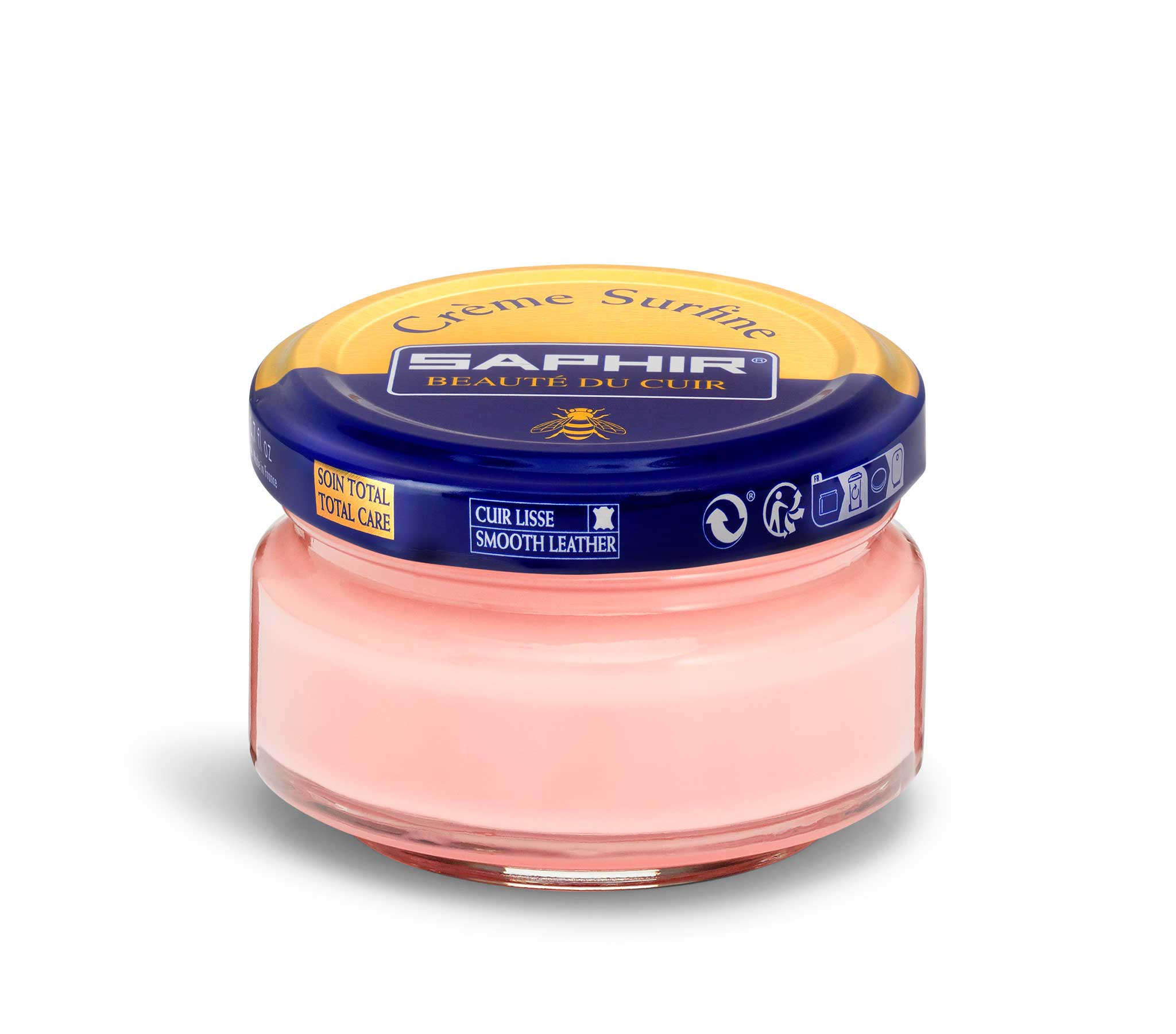 54 Pink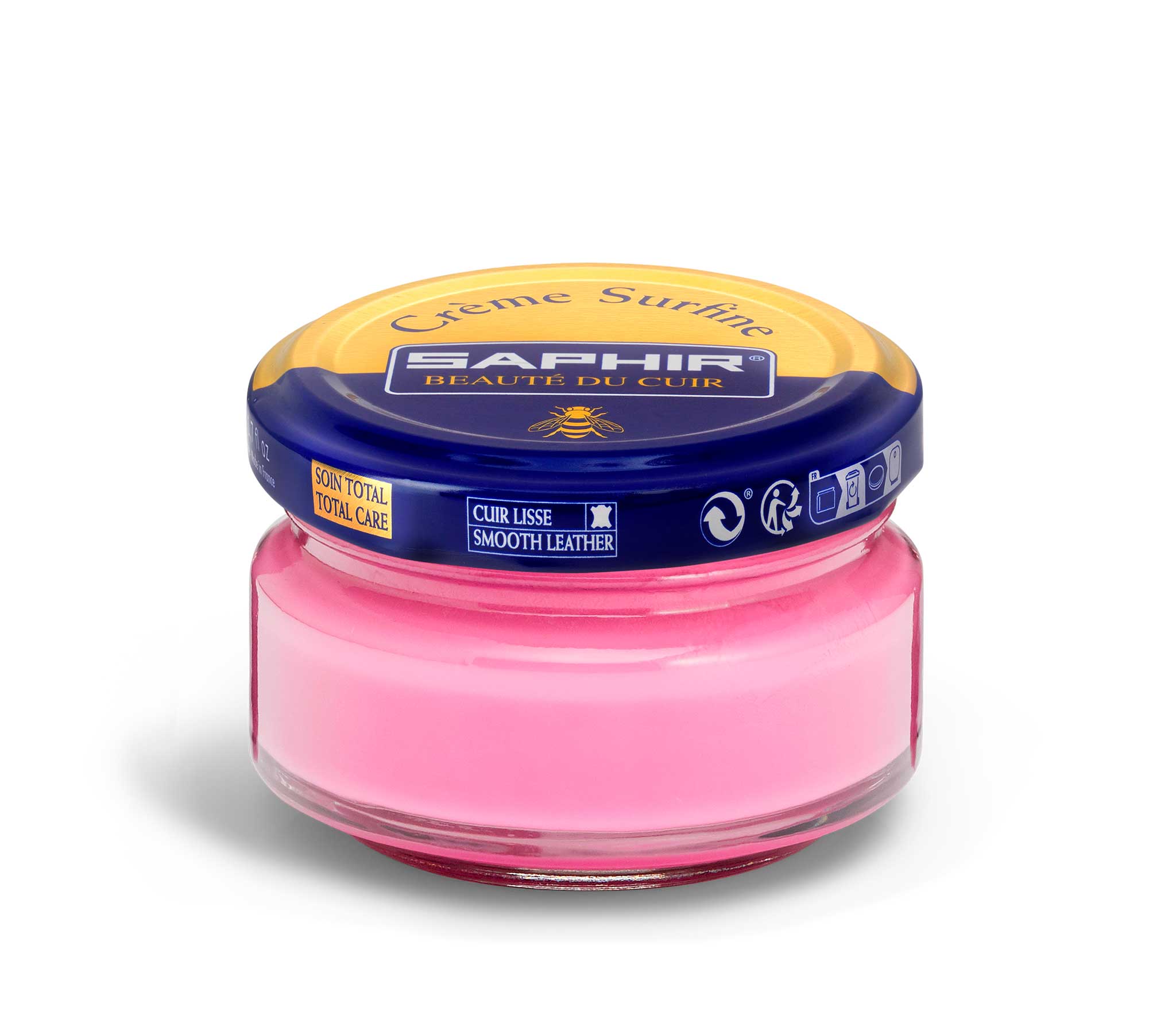 72 Pompadour Pink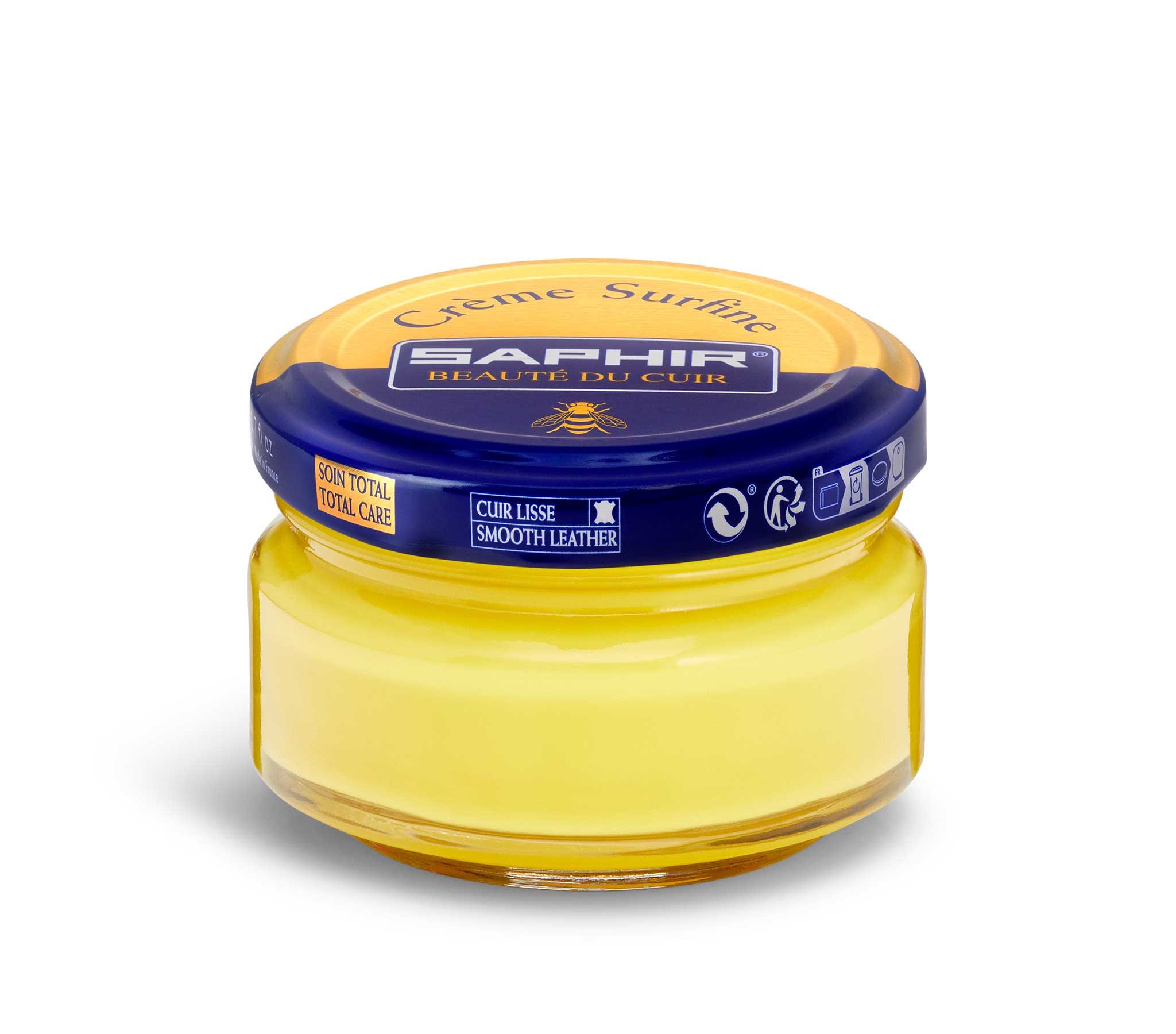 53 Yellow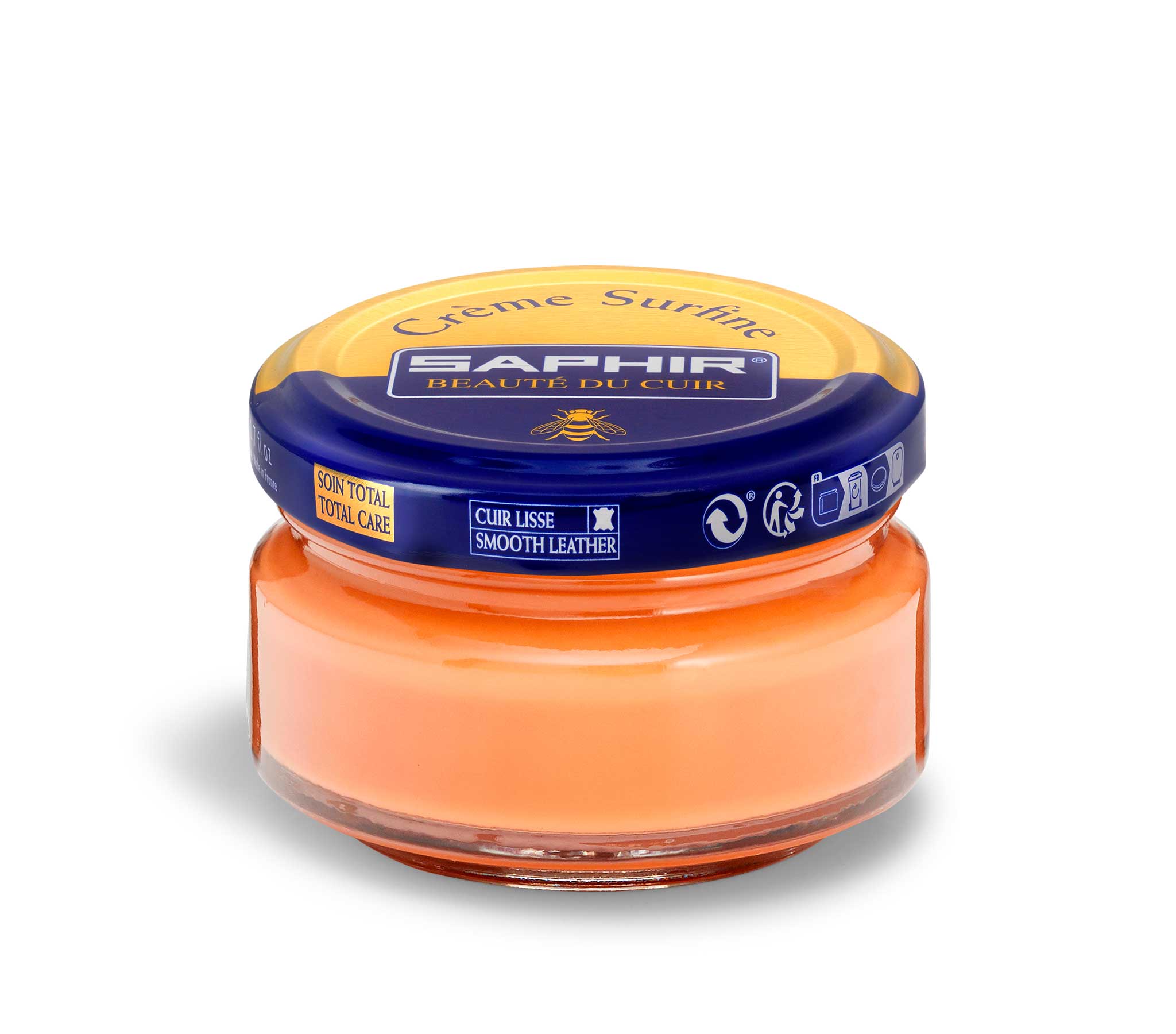 94 Peach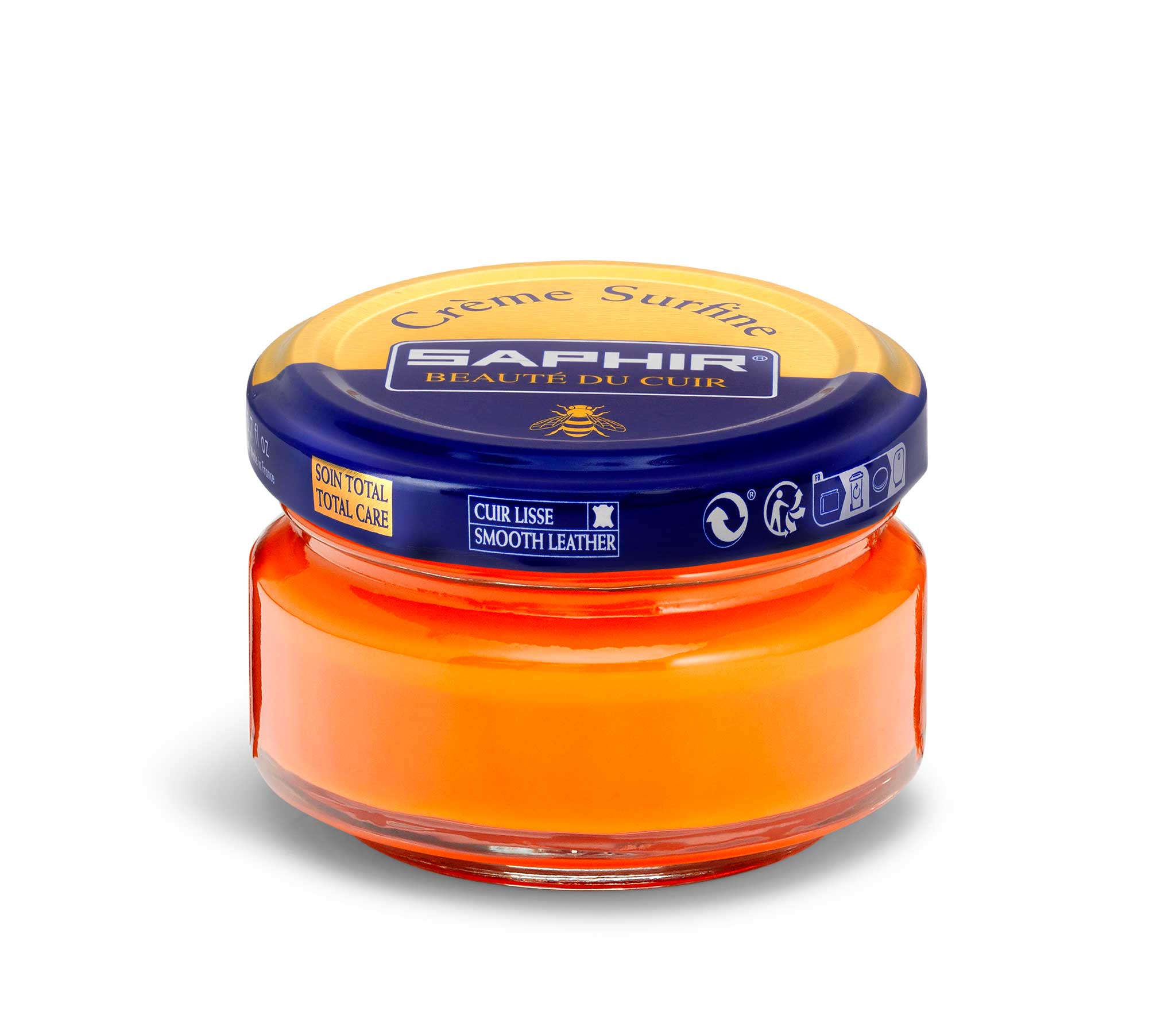 52 Orange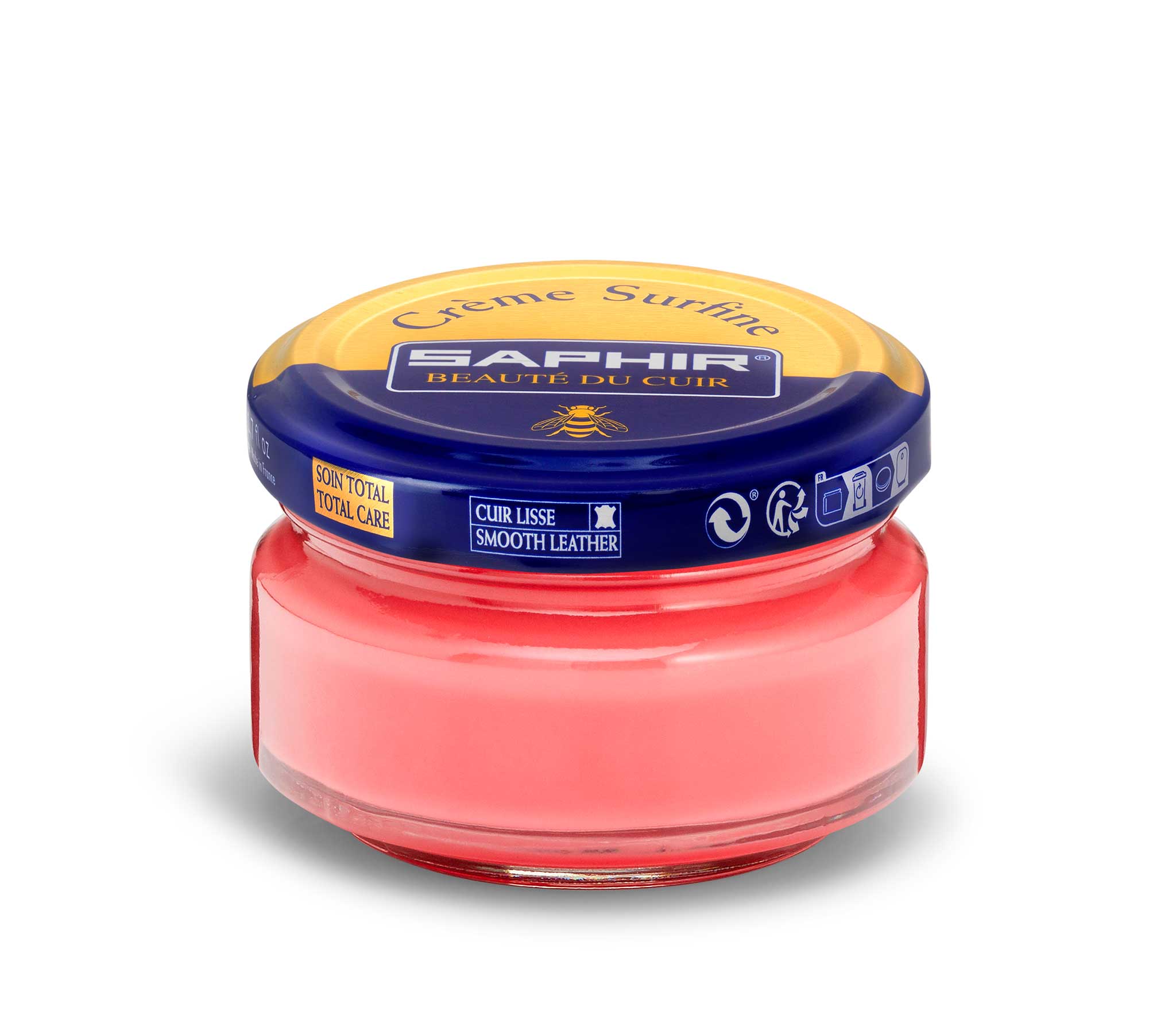 914 Coral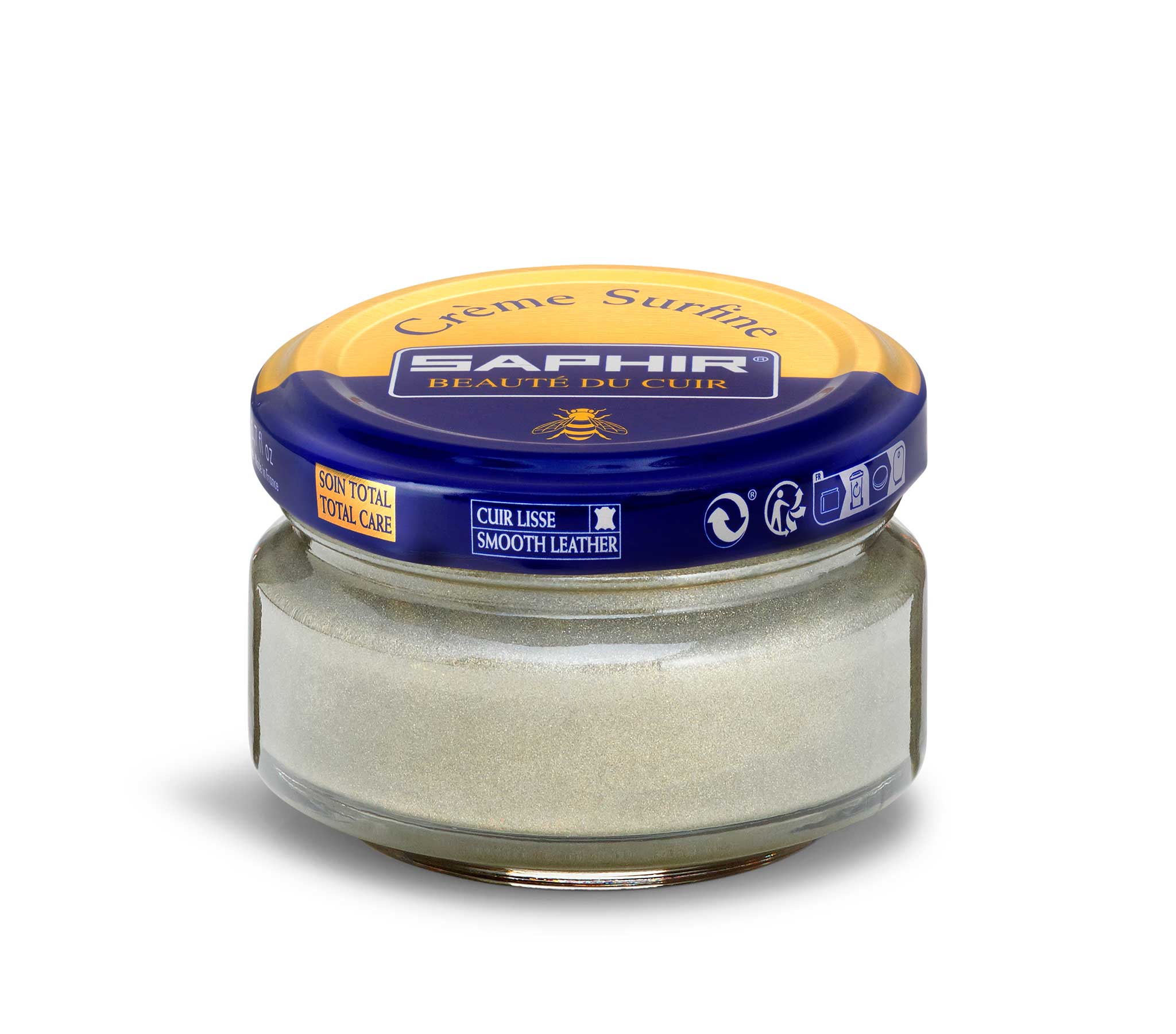 26 Steel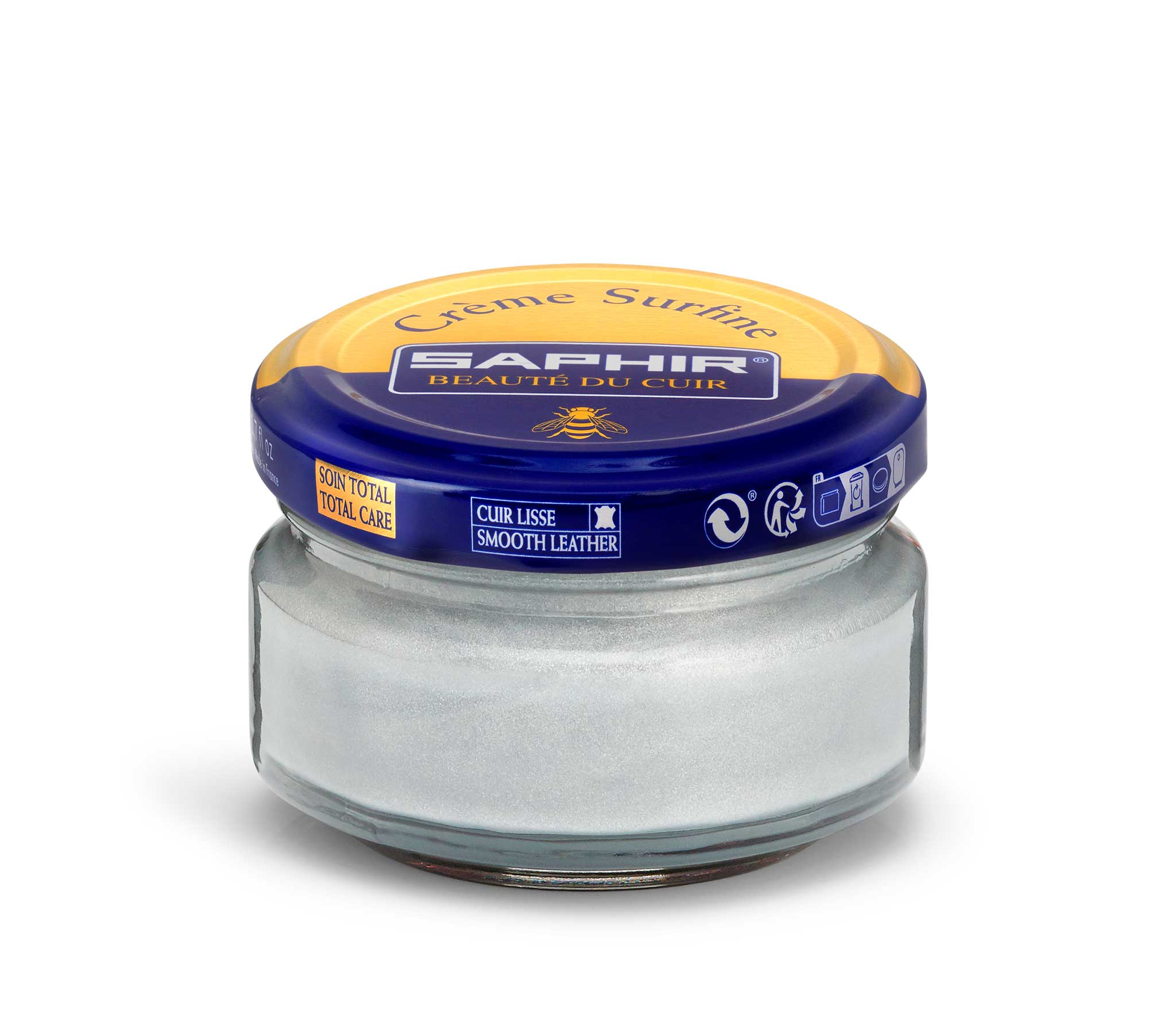 24 Silver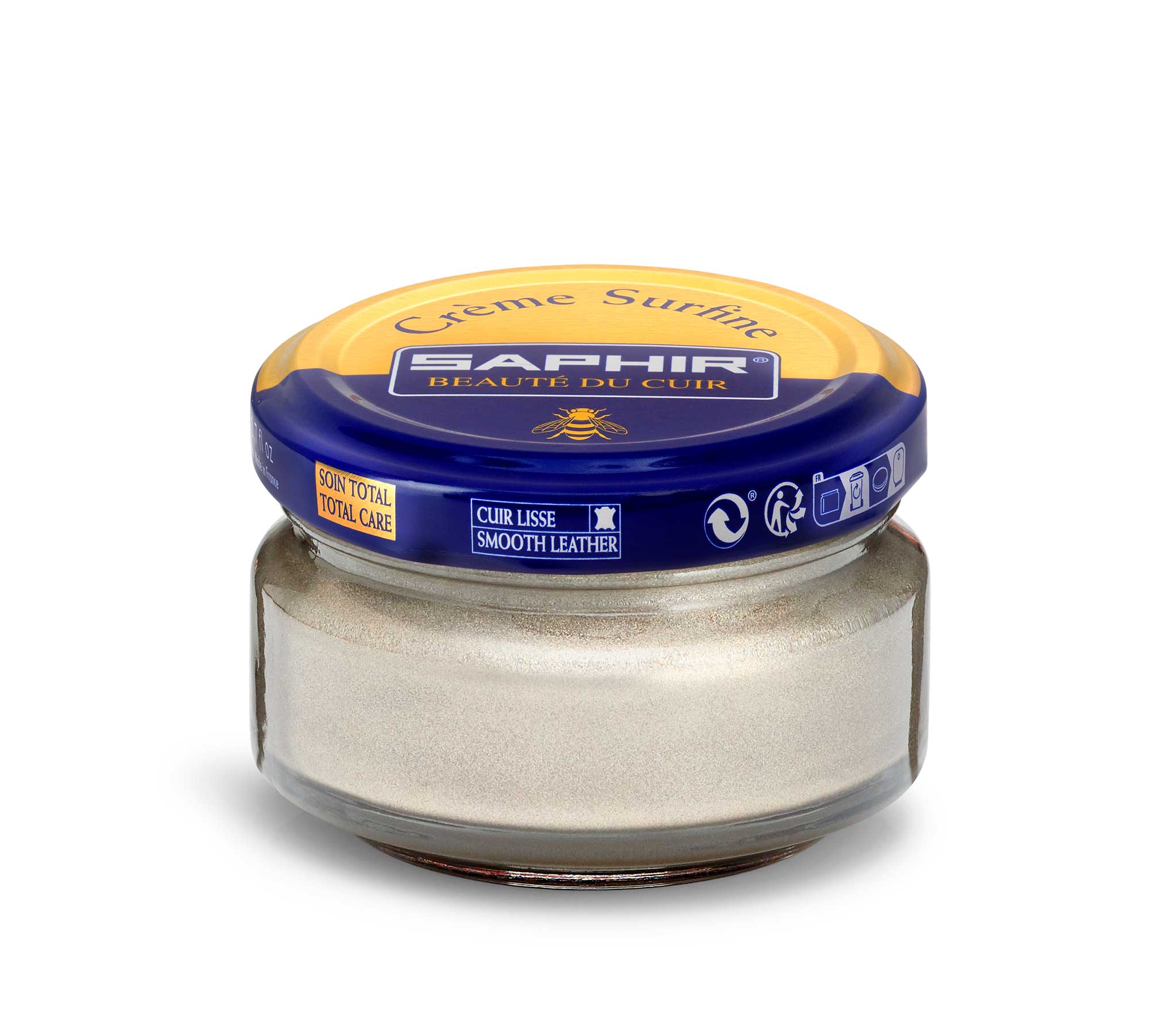 64 Platinum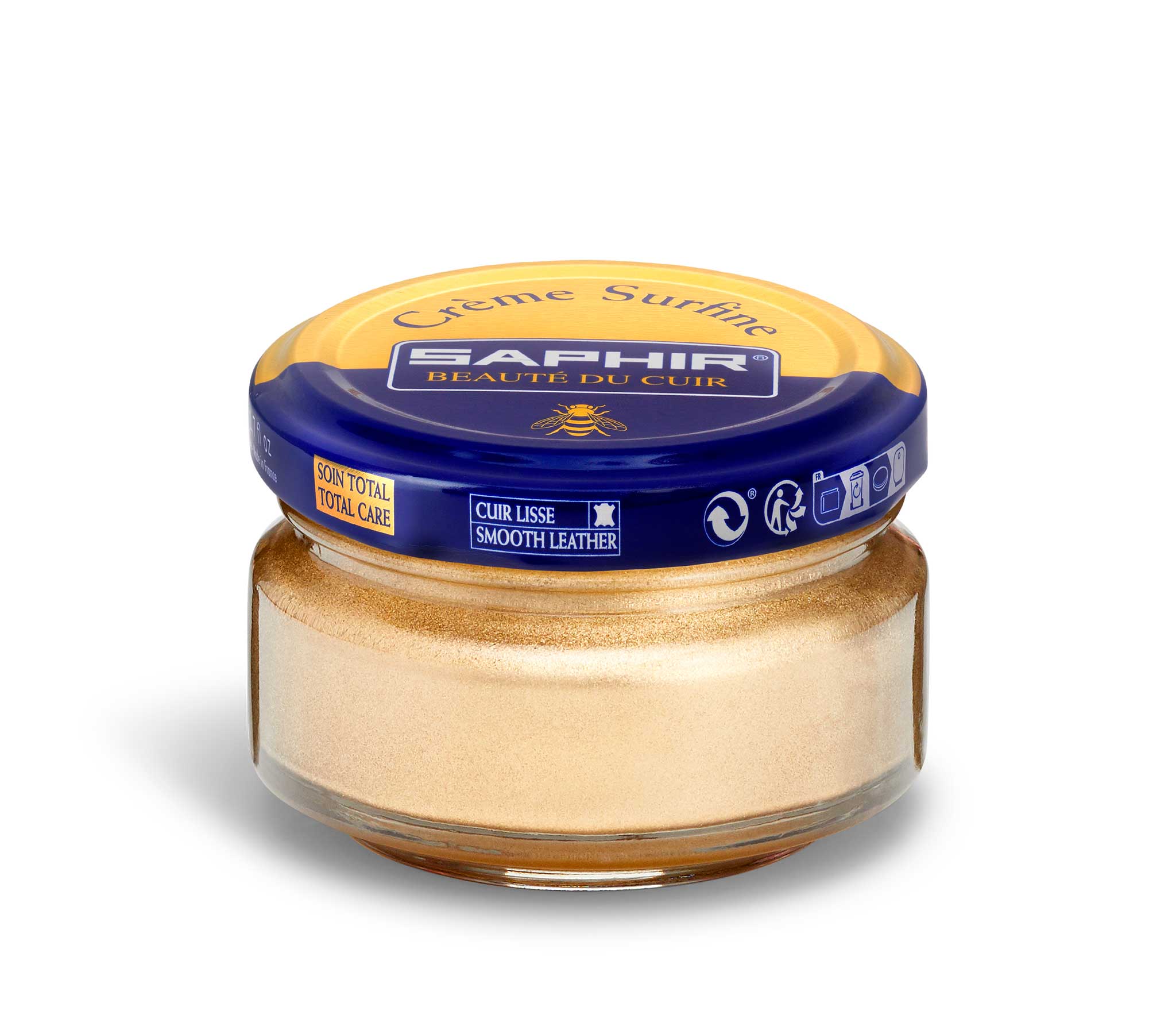 50 Pale Gold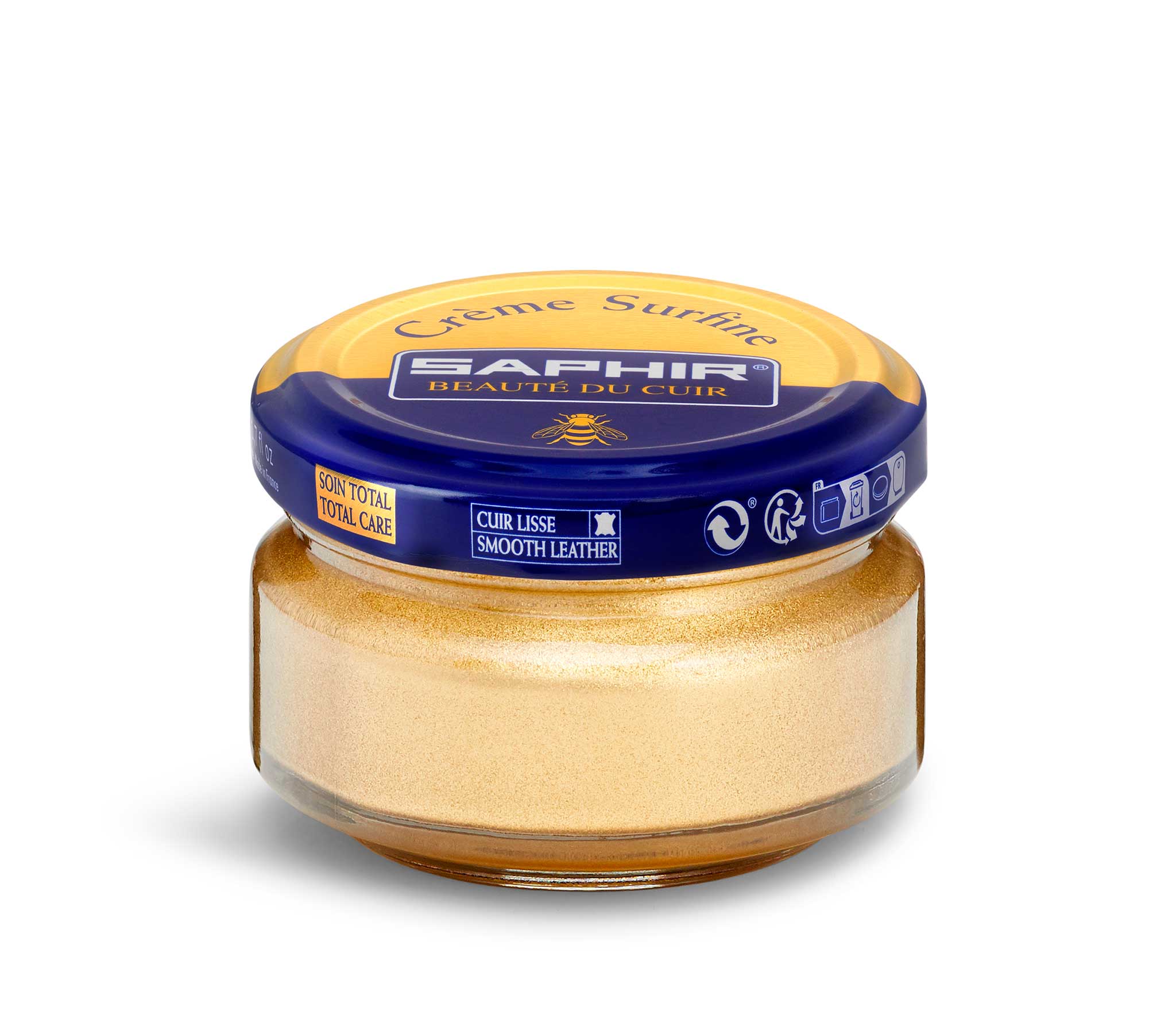 65 Trianon Gold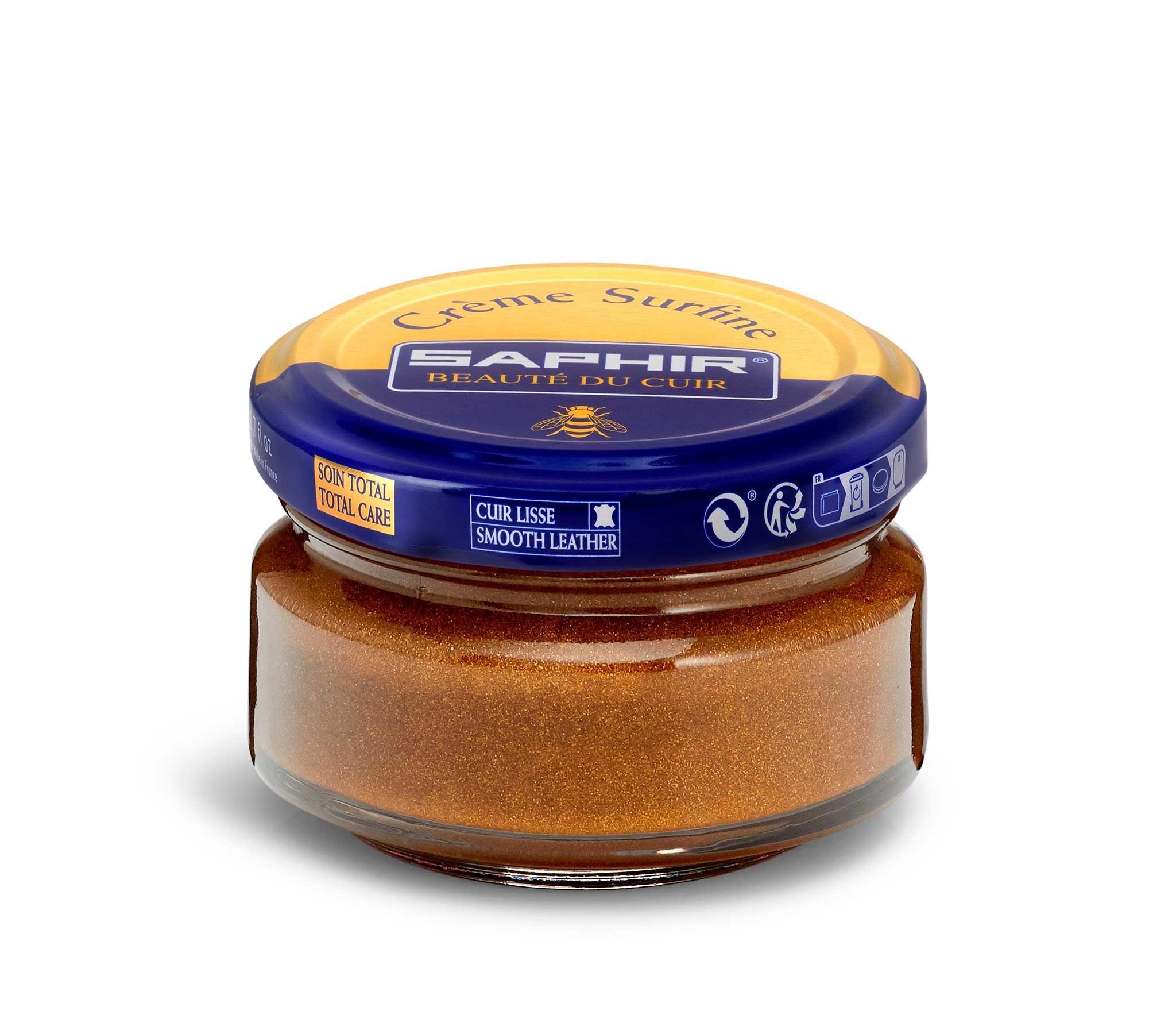 76 Bronze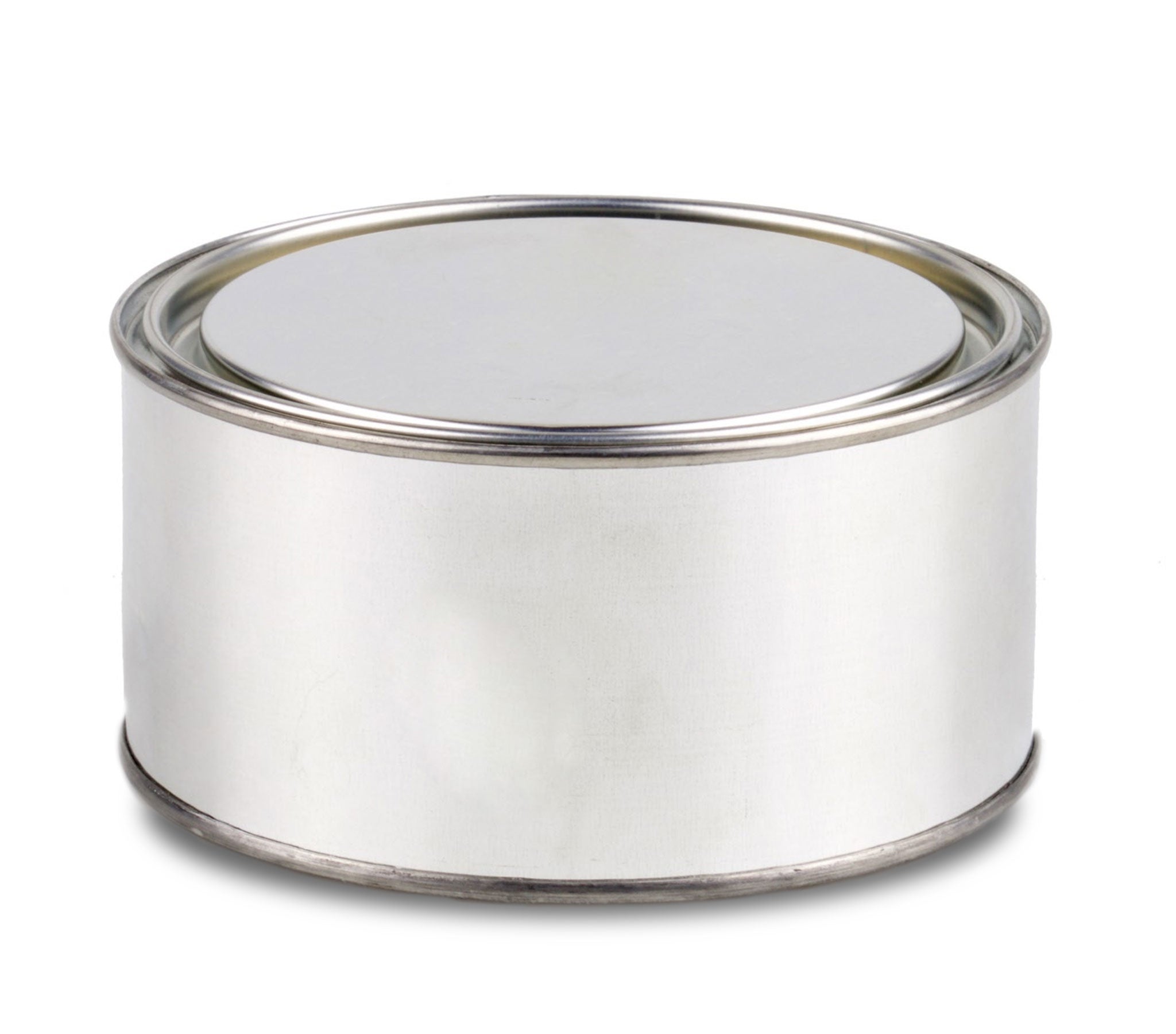 01 Black
02 Neutral
Crème Surfine
---
---
The Crème Surfine made with beeswax and sweet almond oil, moisturises and nourishes in depth the leather by smoothening it. The accurately chosen mineral waxes have been incorporated to waterproof and protect the leather.
These waxes are mixed with a solvent to clean the leather. The pigments are highly concentrated and allow to recolour faded leather, without the risk of discharge on the bottom of trousers.
These nourishing qualities make it the ideal product to ensure the best outcome, even if the maintenance of the shoe is occasional. They make the leather shine after one simple treatment, even after several weeks.
Details
Pommadier 50 ml (code: 0032)
Metal tin 500 ml (code: 0038)
Number of colours: 79 + 6 metallic
* to use on leather shoes, and for professionals only can be used on bags, leather goods ... Apply a small amount to avoid any excess and buff.
Choose options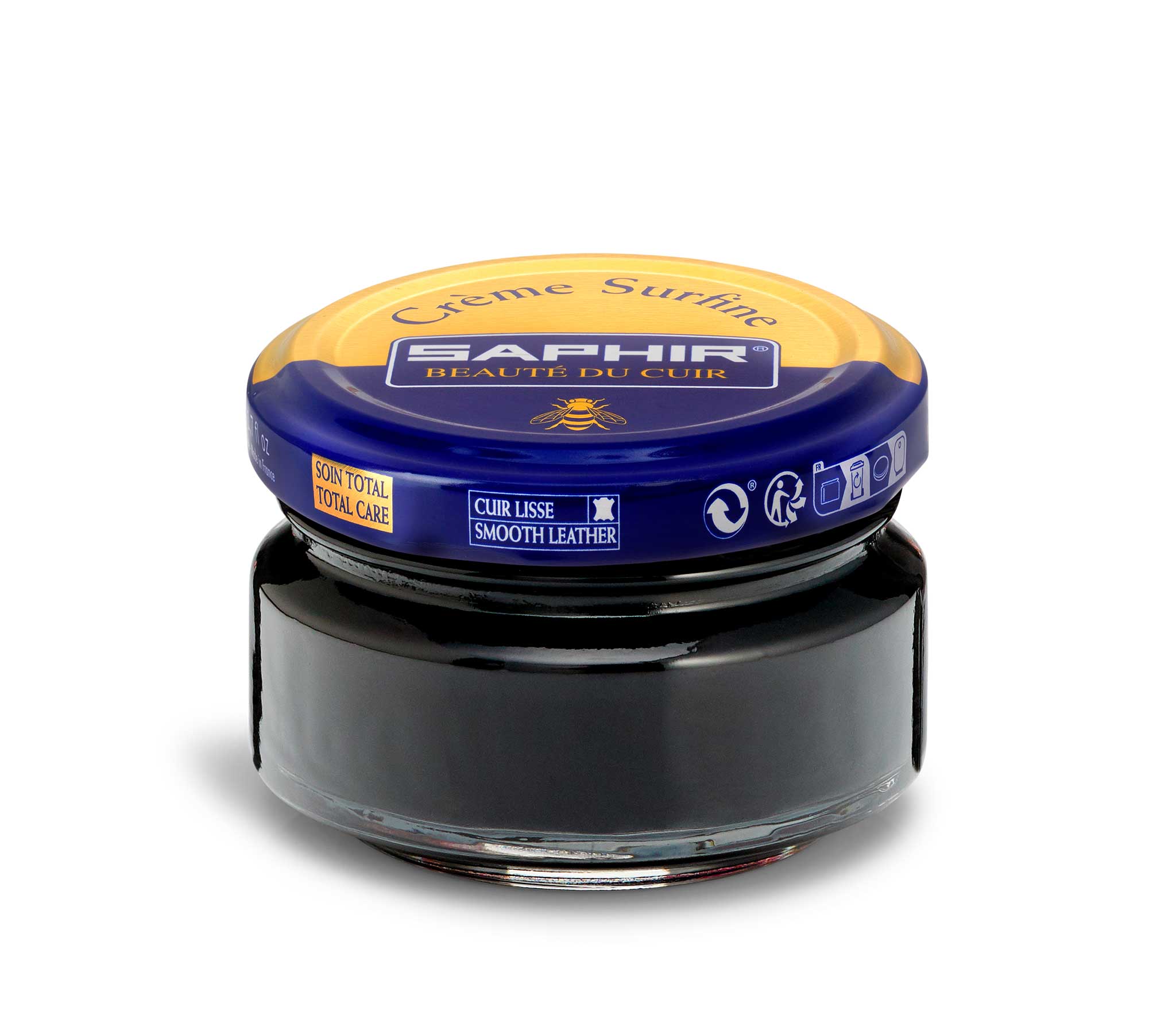 01 Black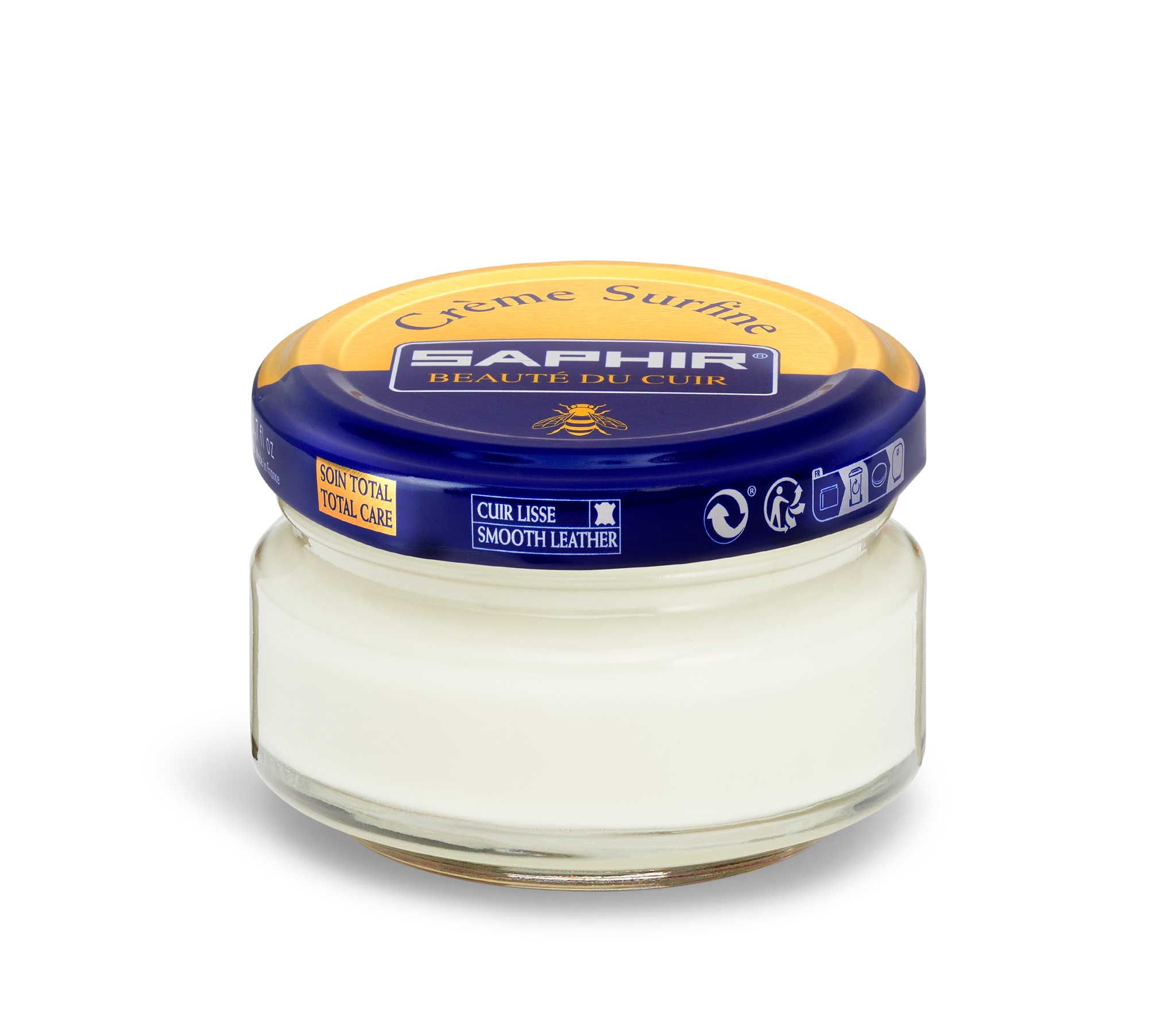 02 Neutral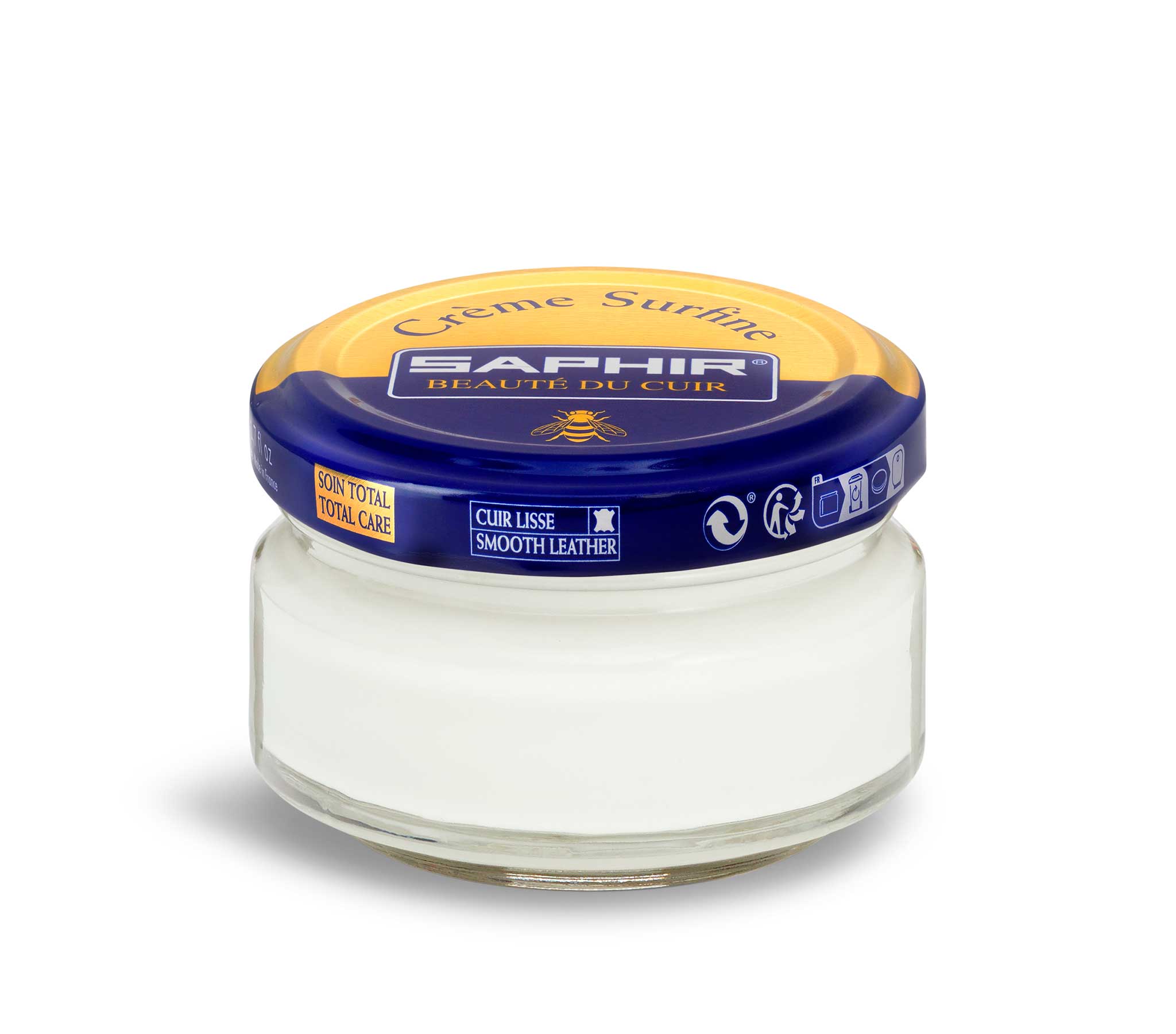 21 White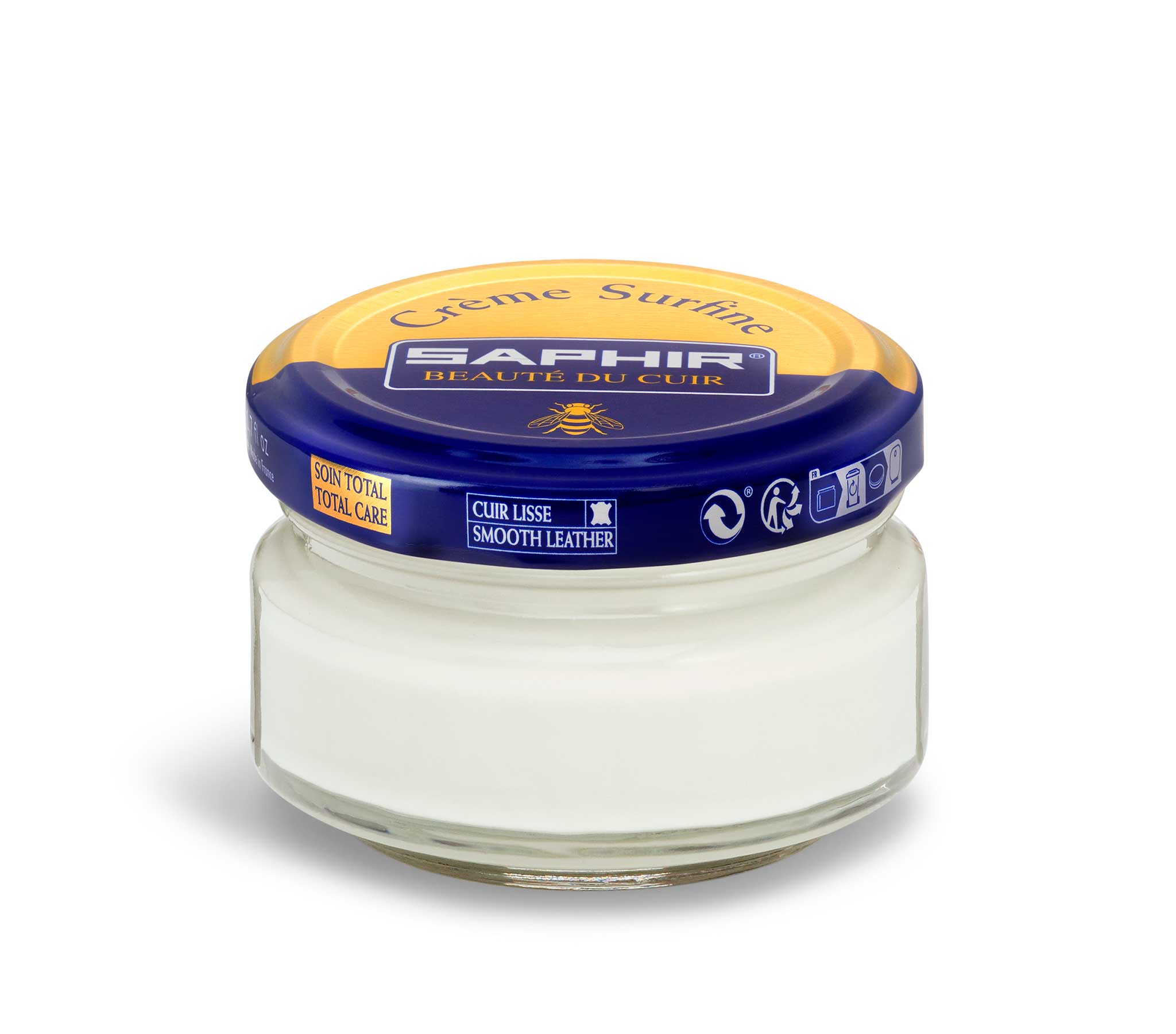 63 Off White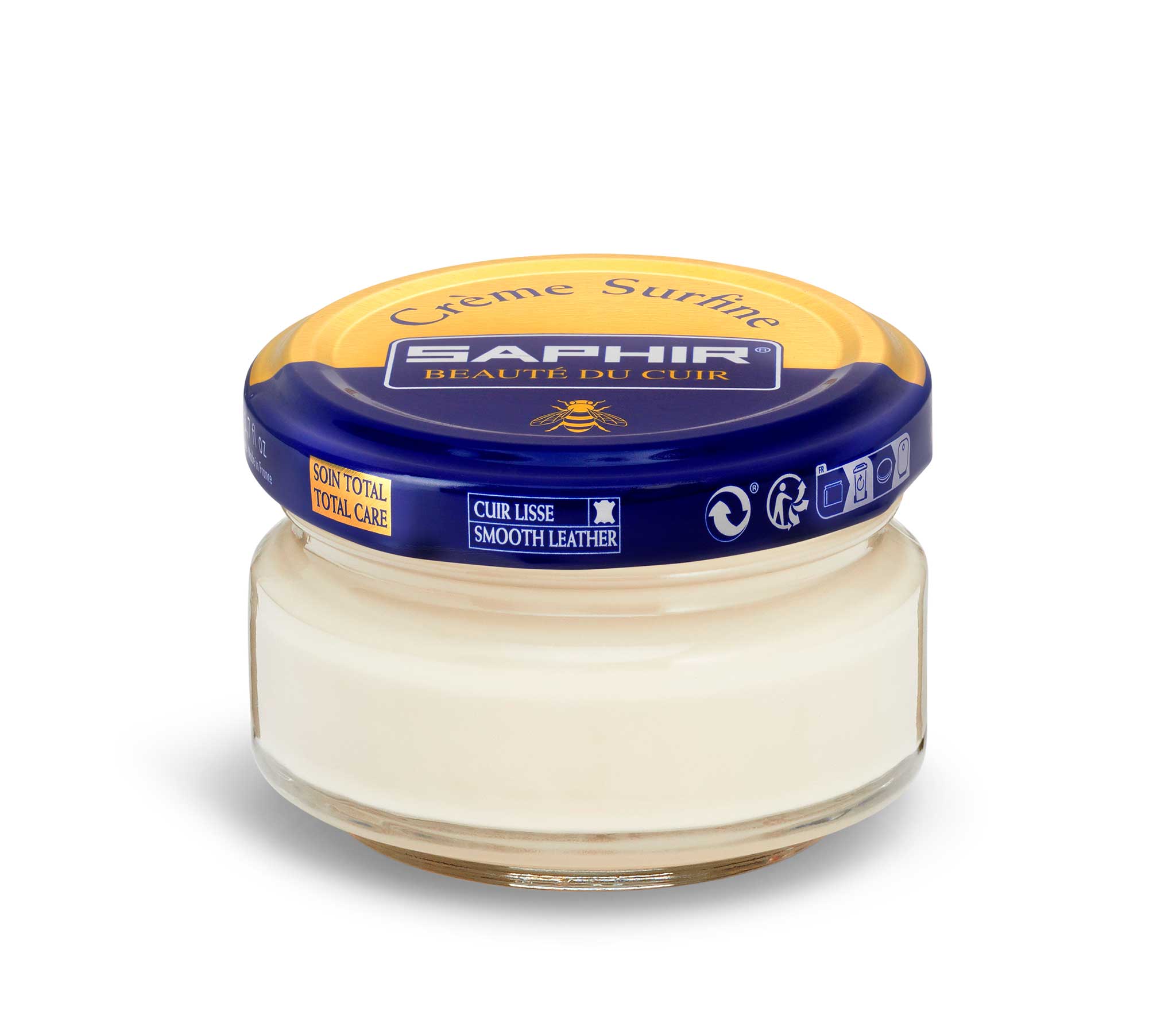 82 Egg Shell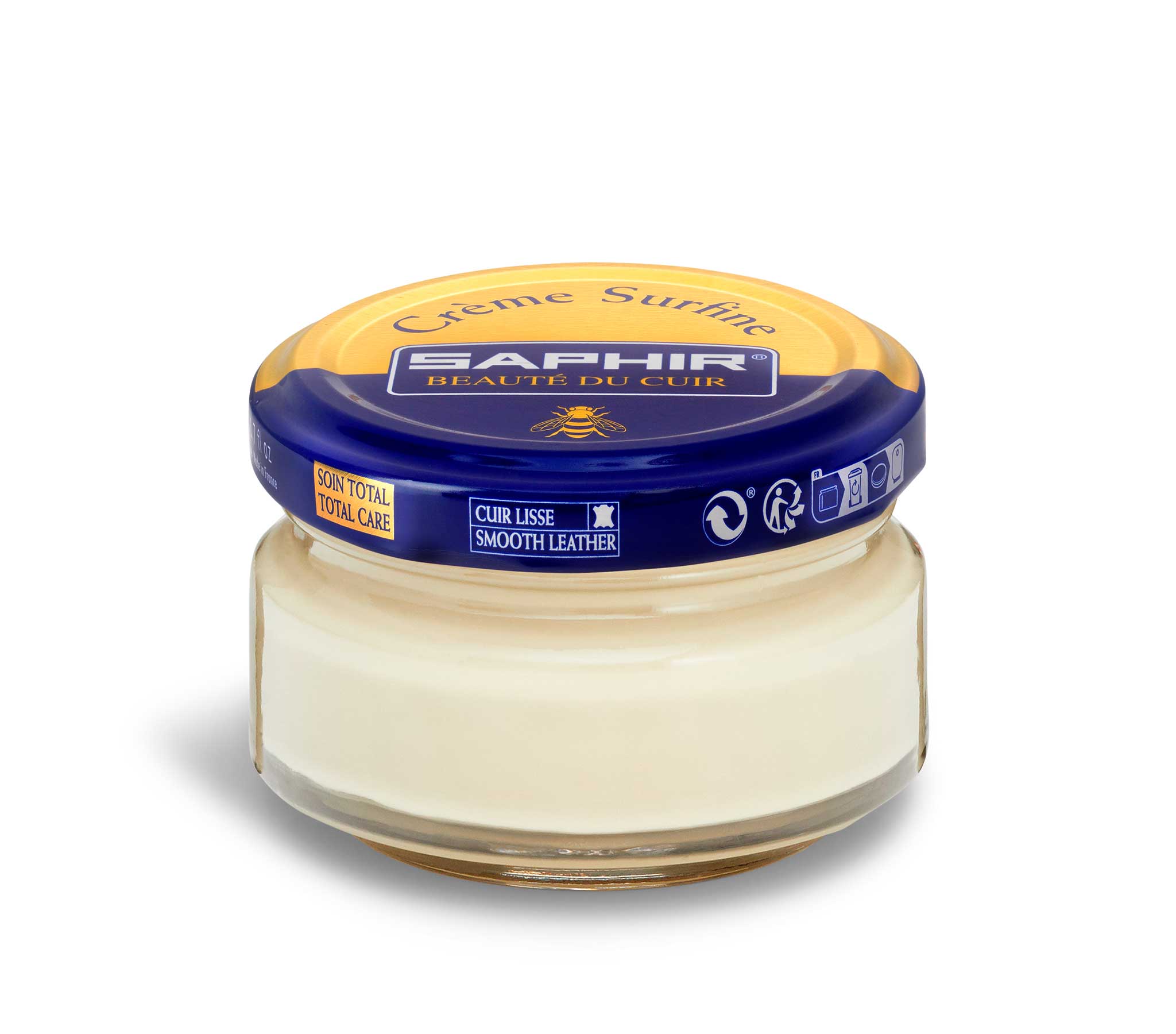 45 Ivory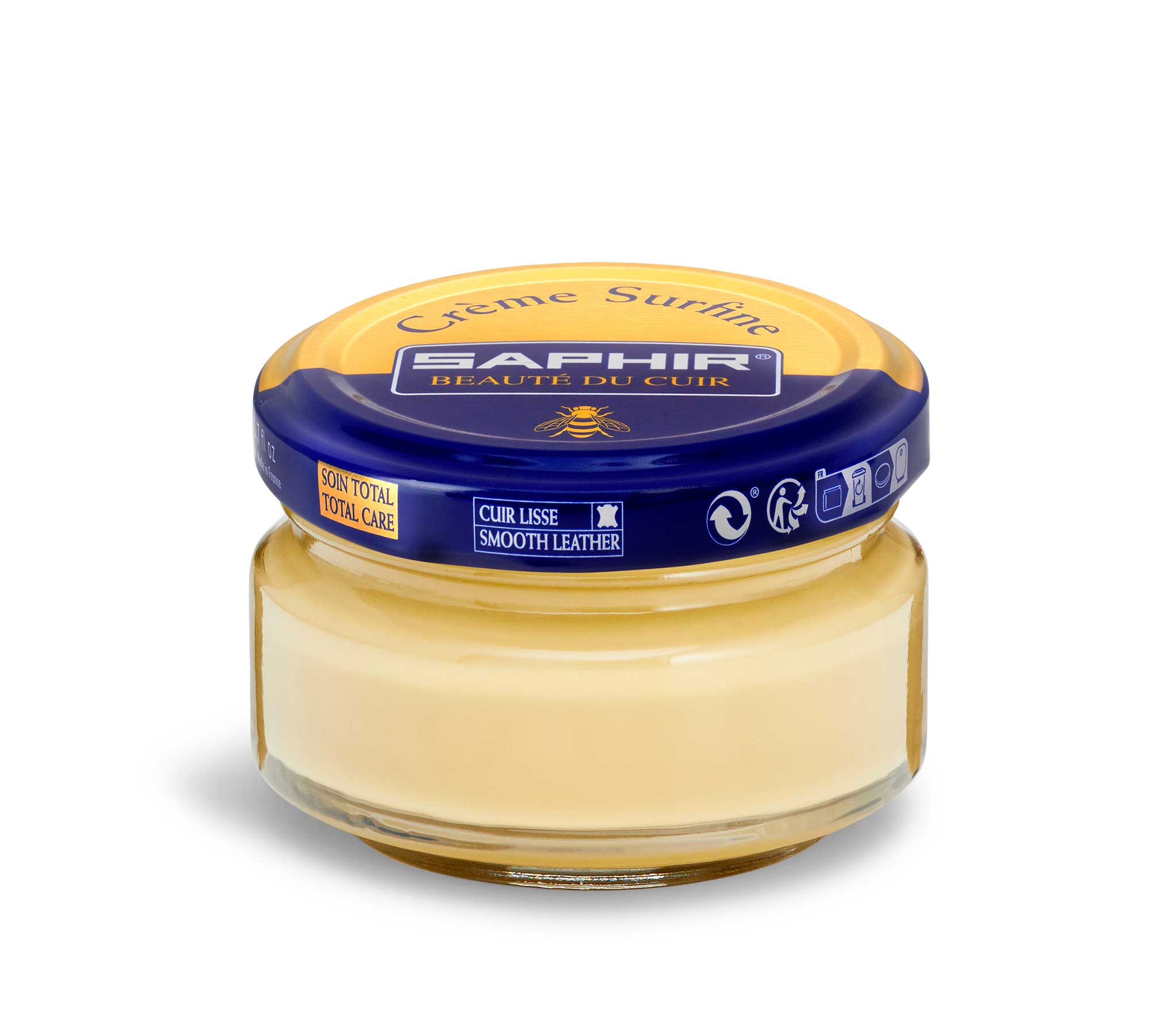 17 String
42 Pink Beige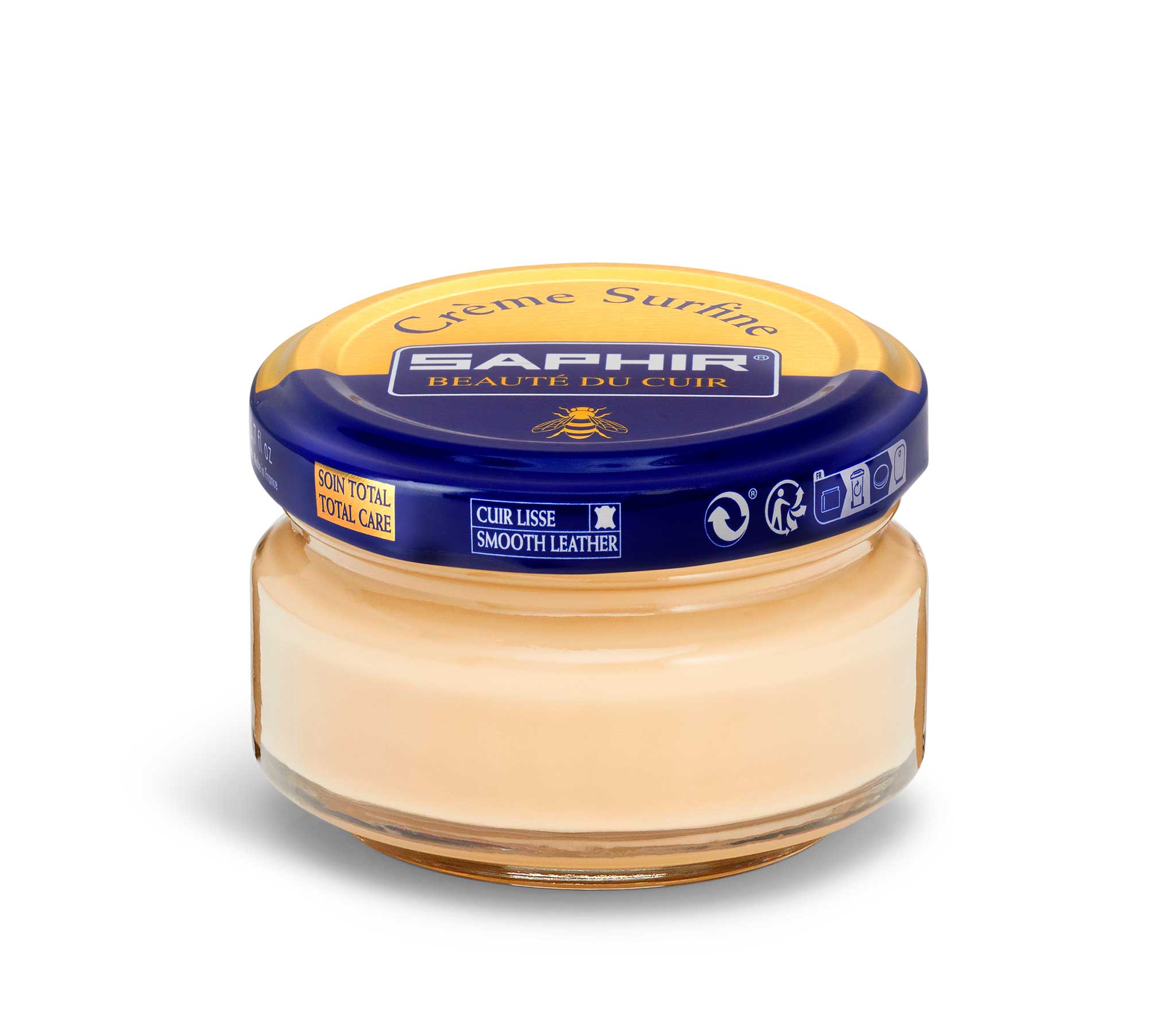 16 Beige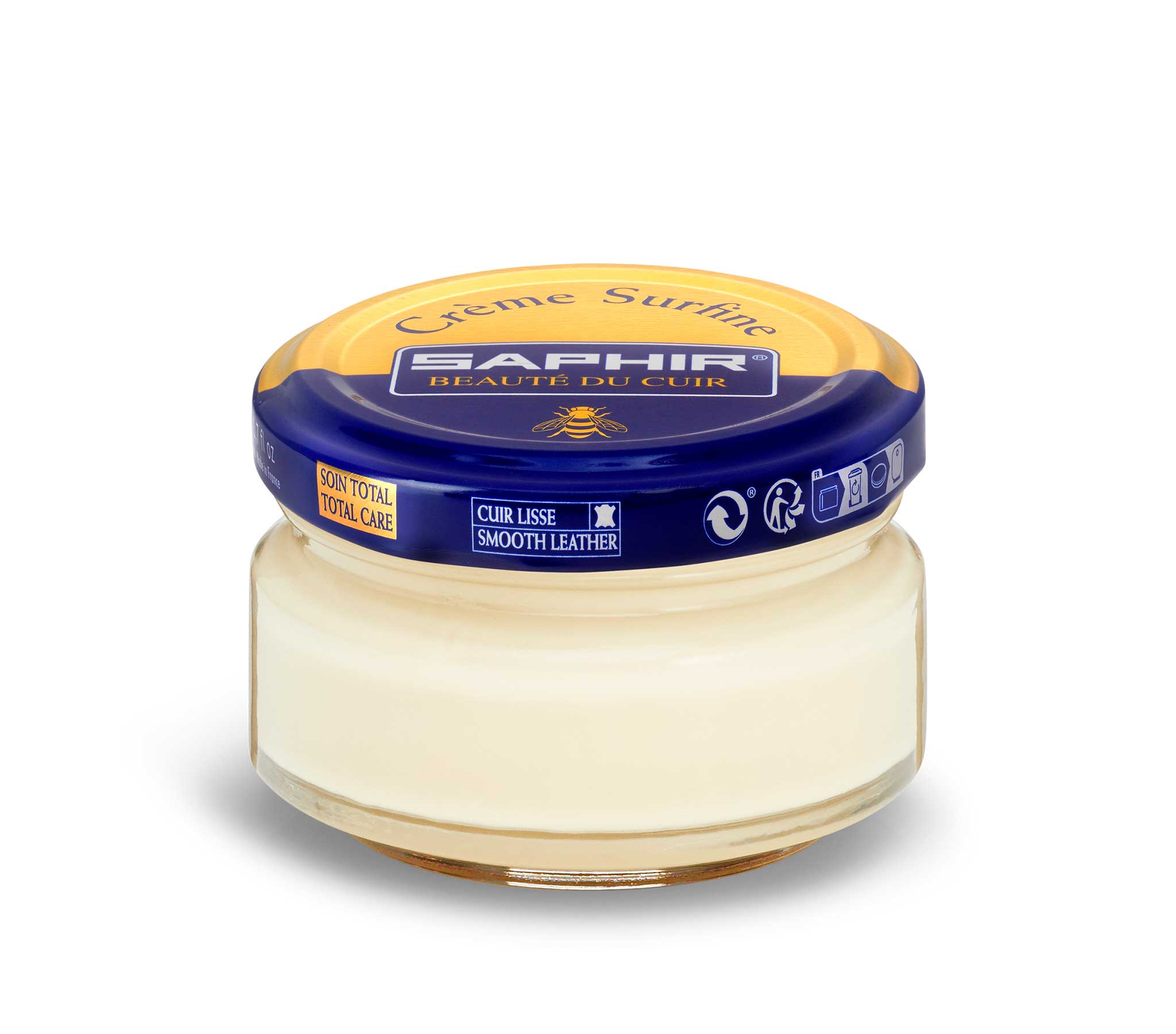 44 Cream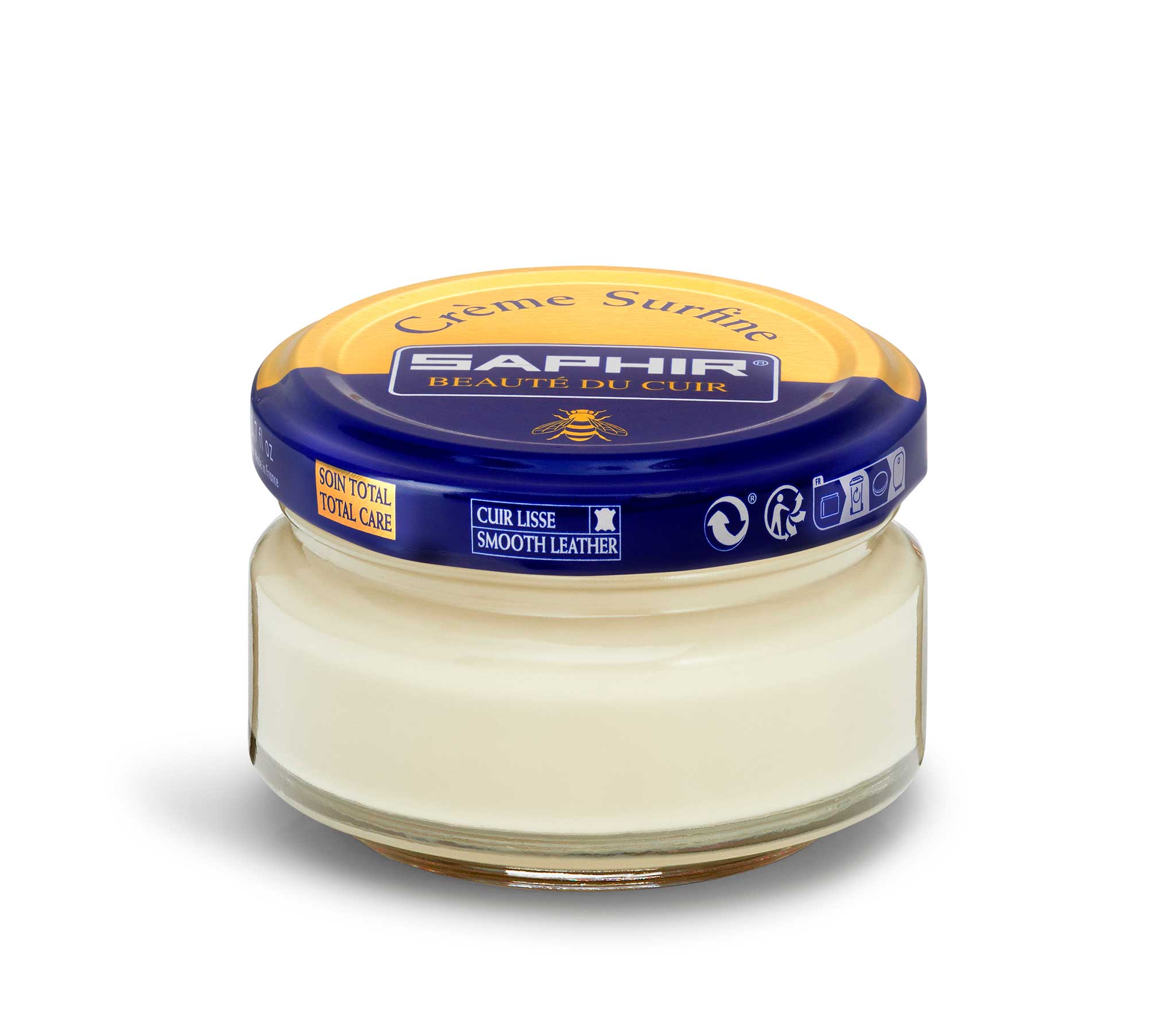 80 Smoke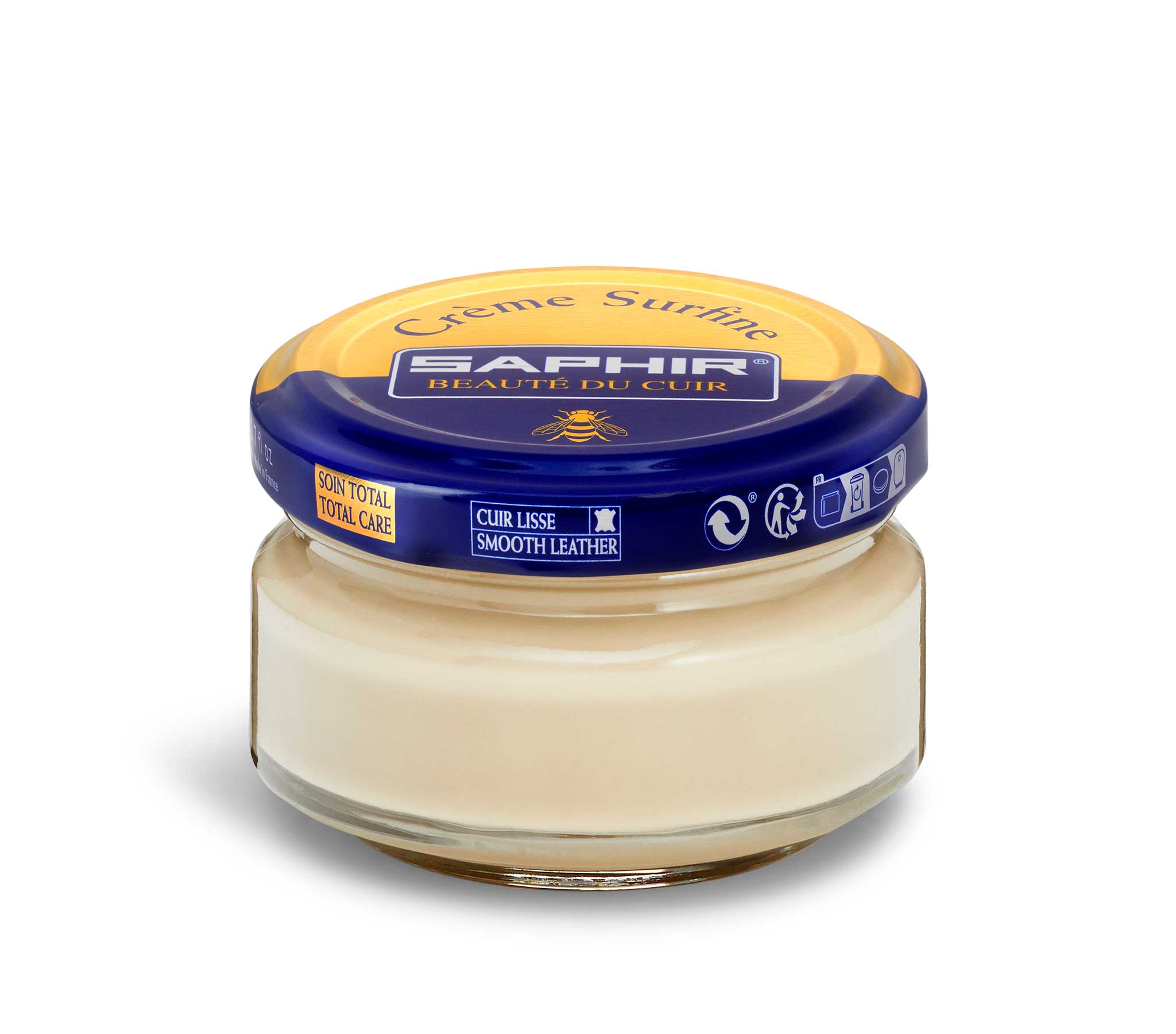 51 Gull
99 Mist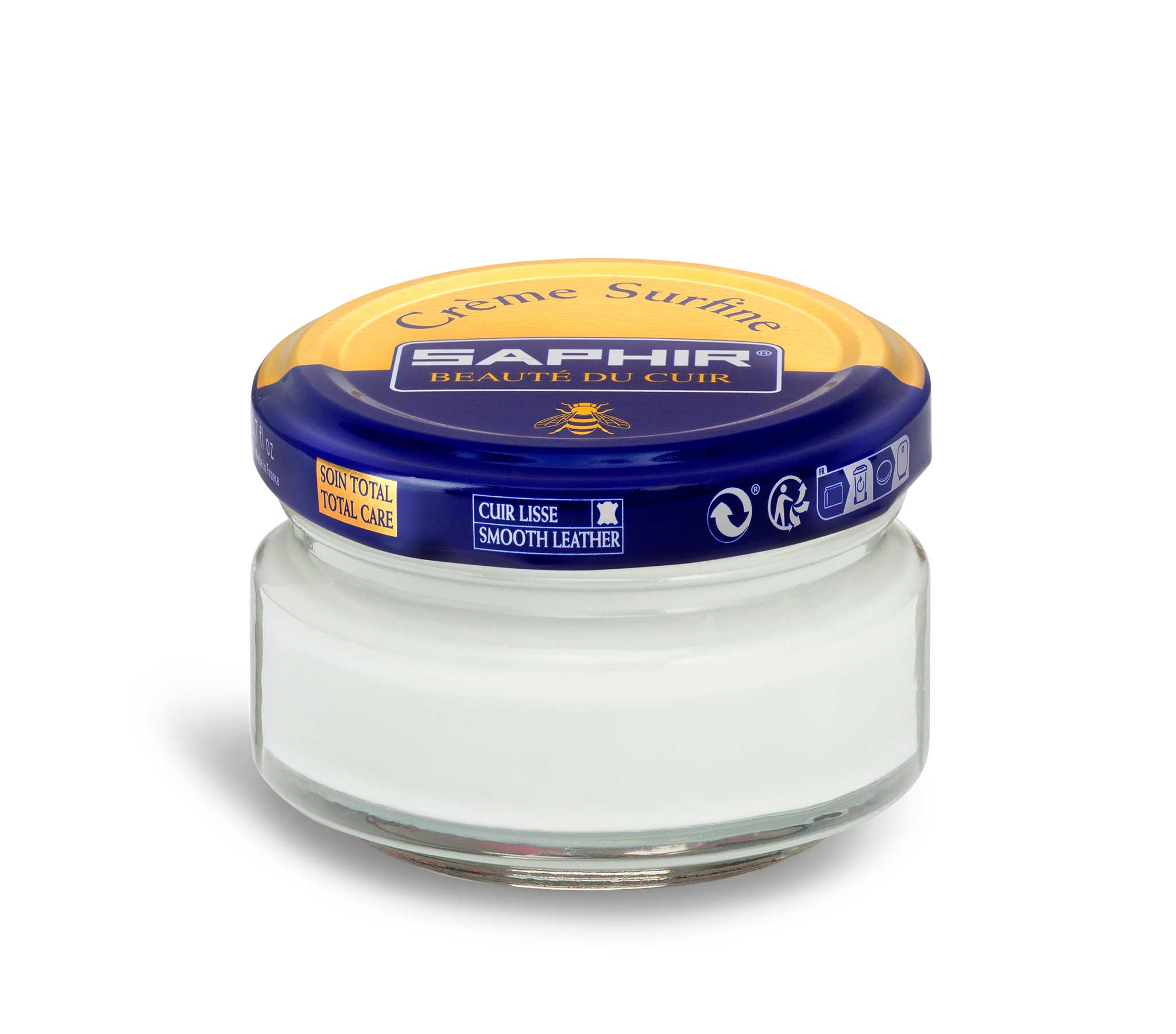 81 Birch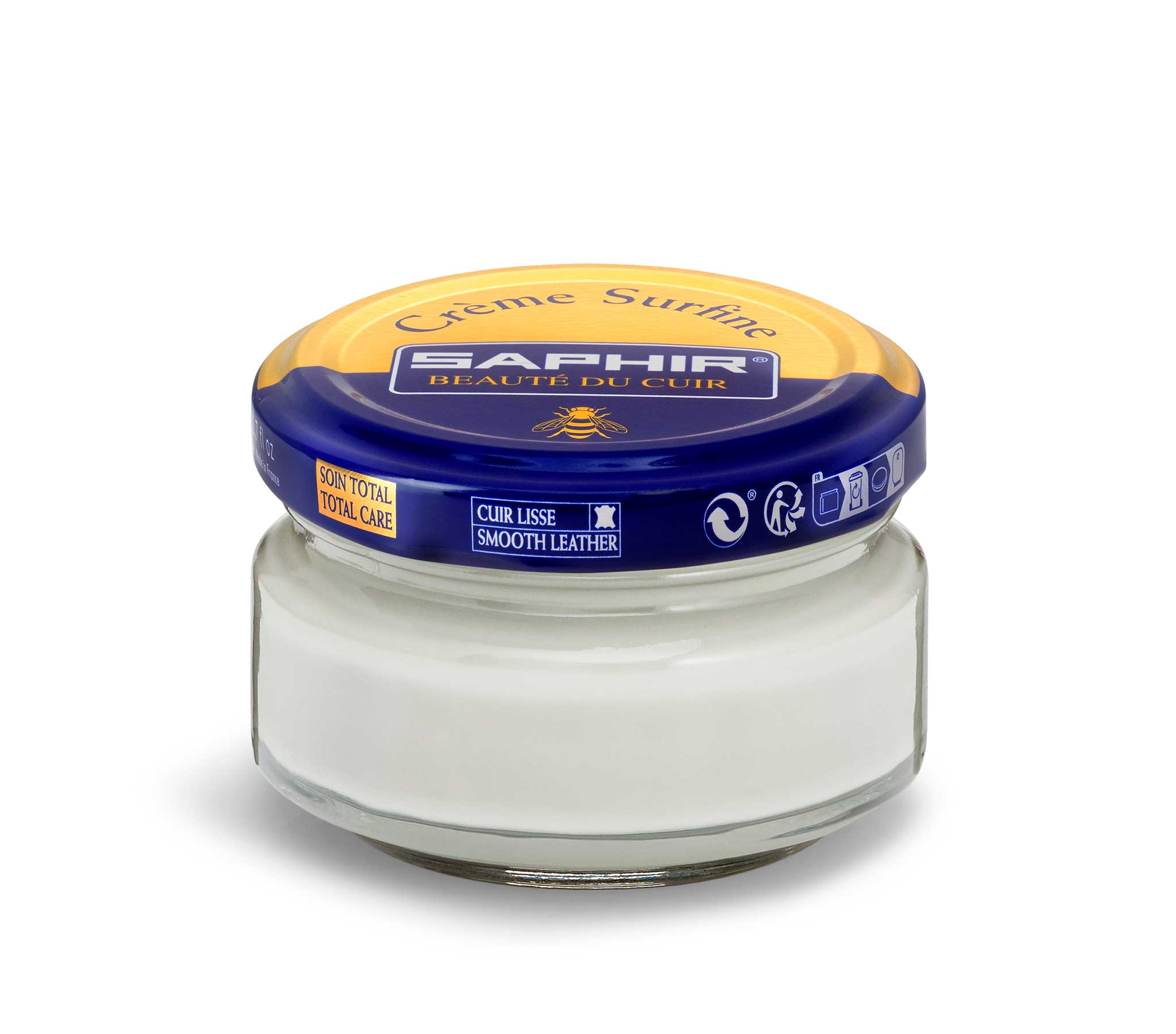 60 Marble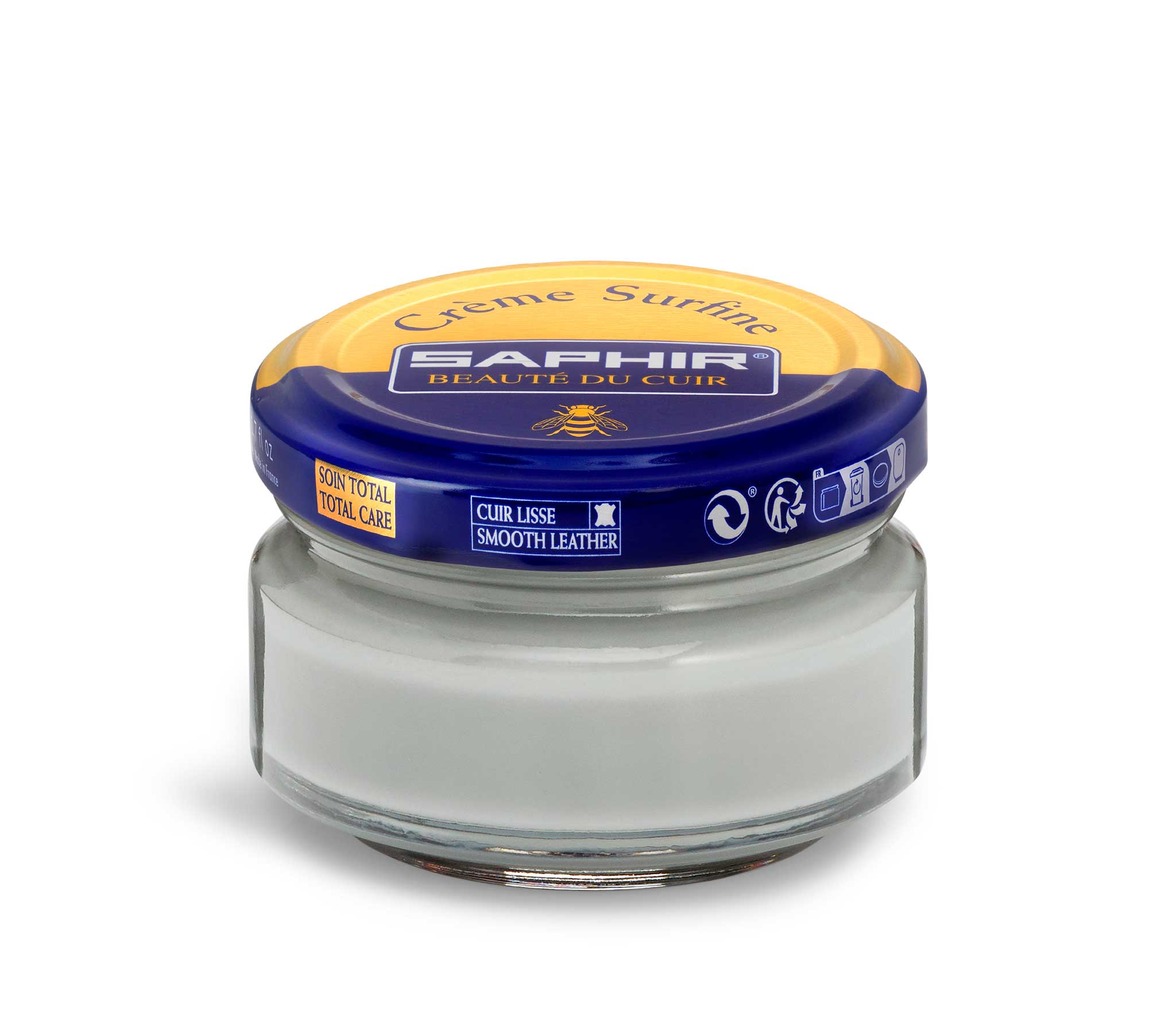 13 Light Grey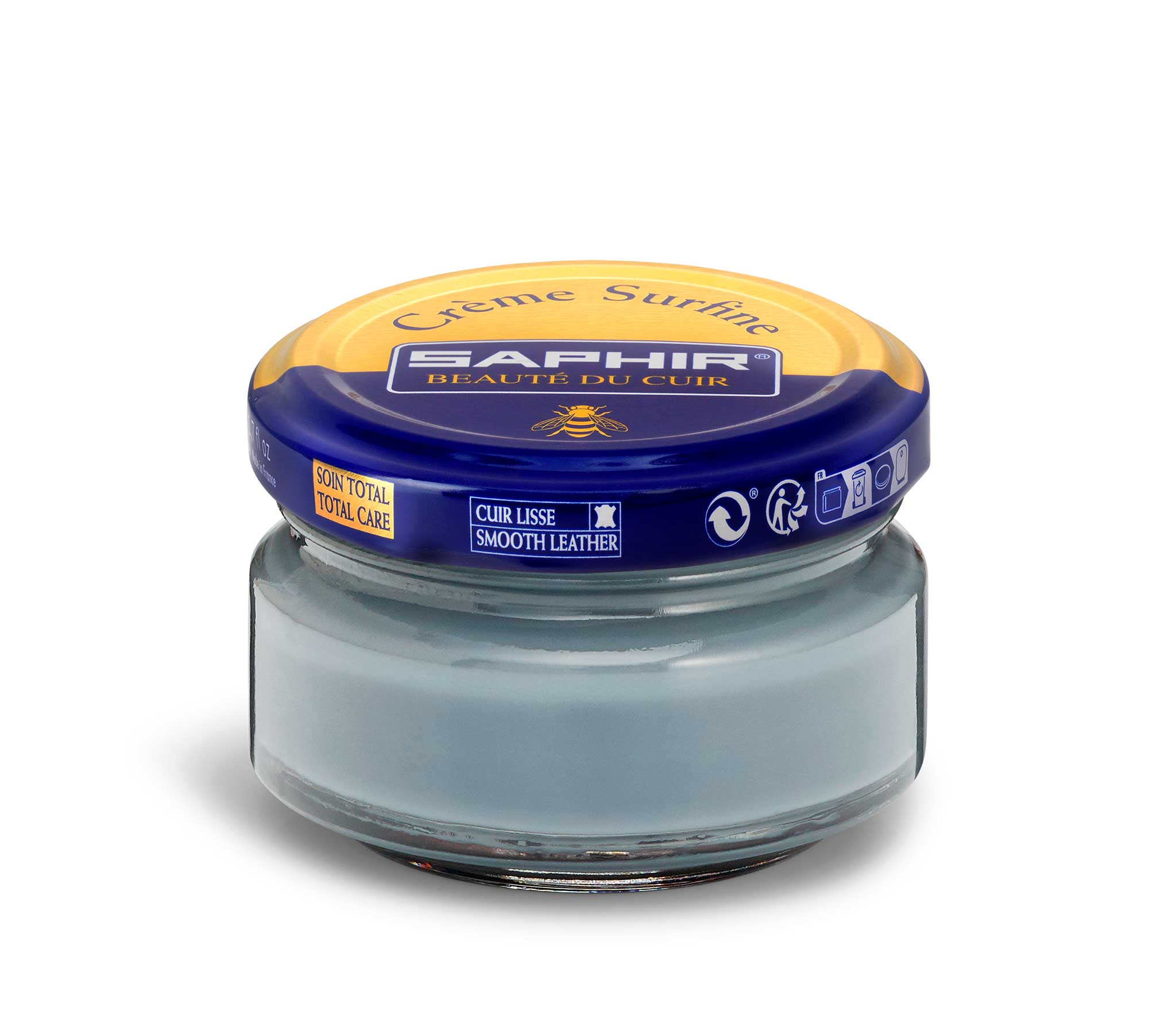 47 Elephant Grey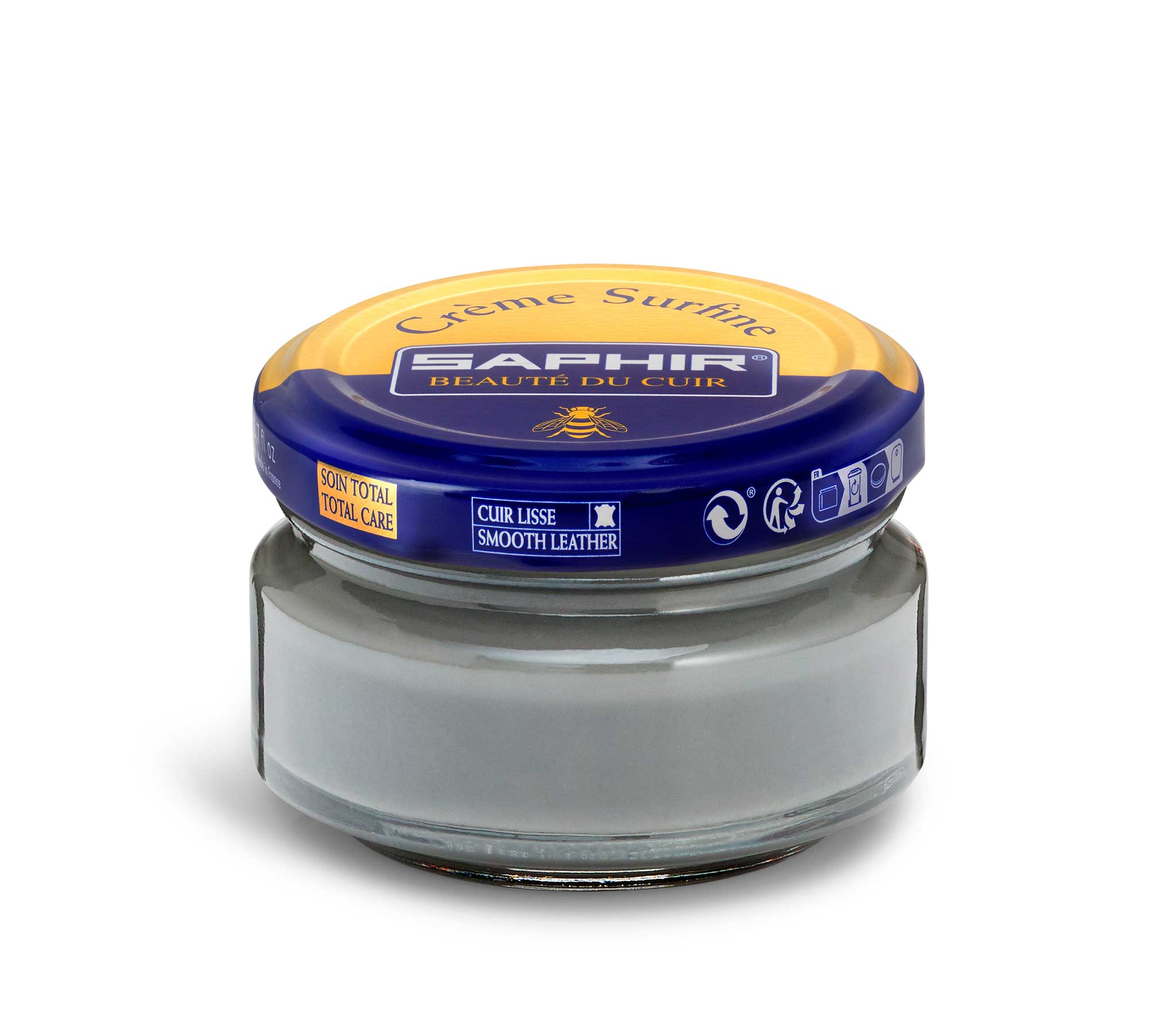 14 Grey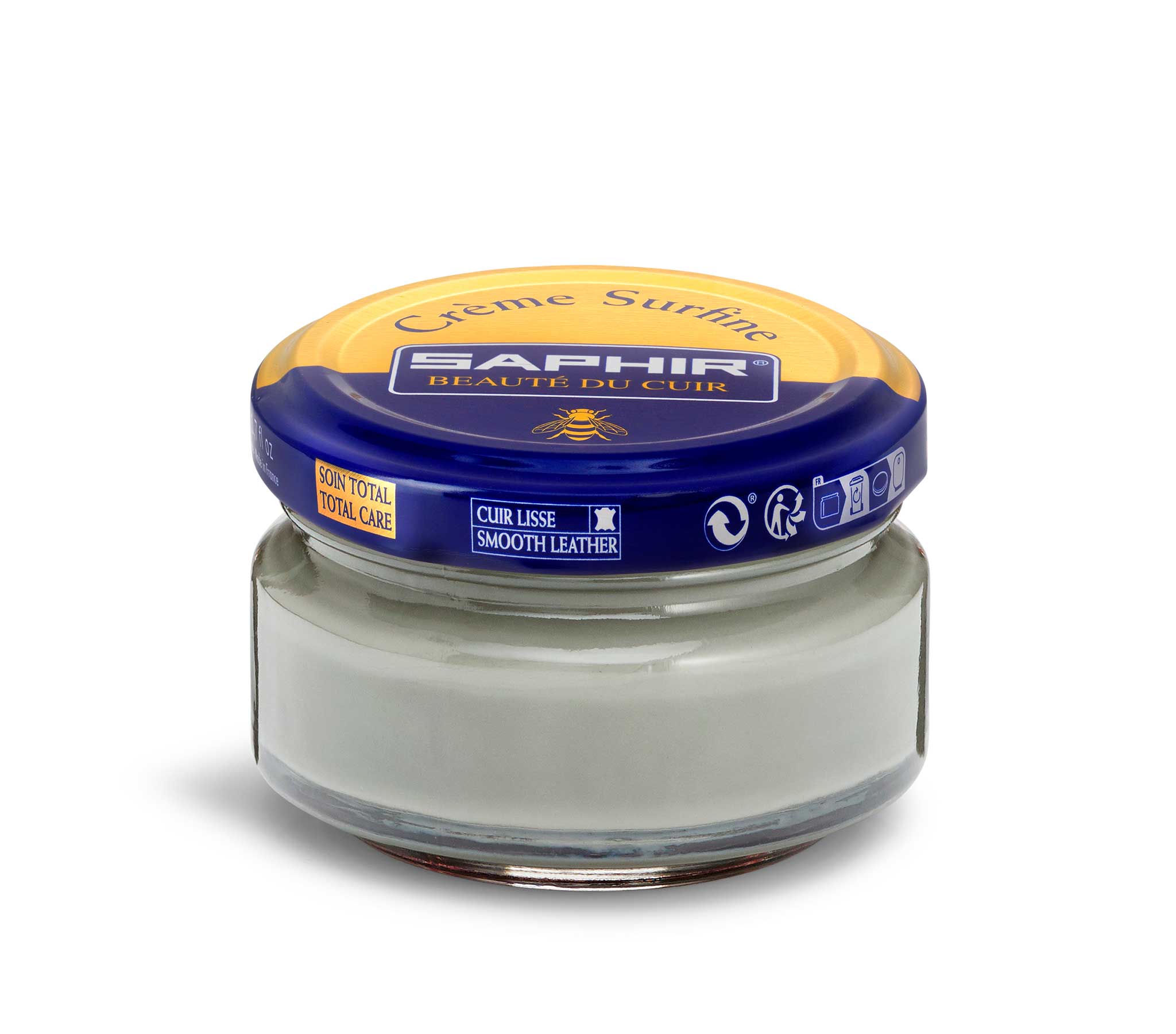 96 Stone Grey
88 Taupe Grey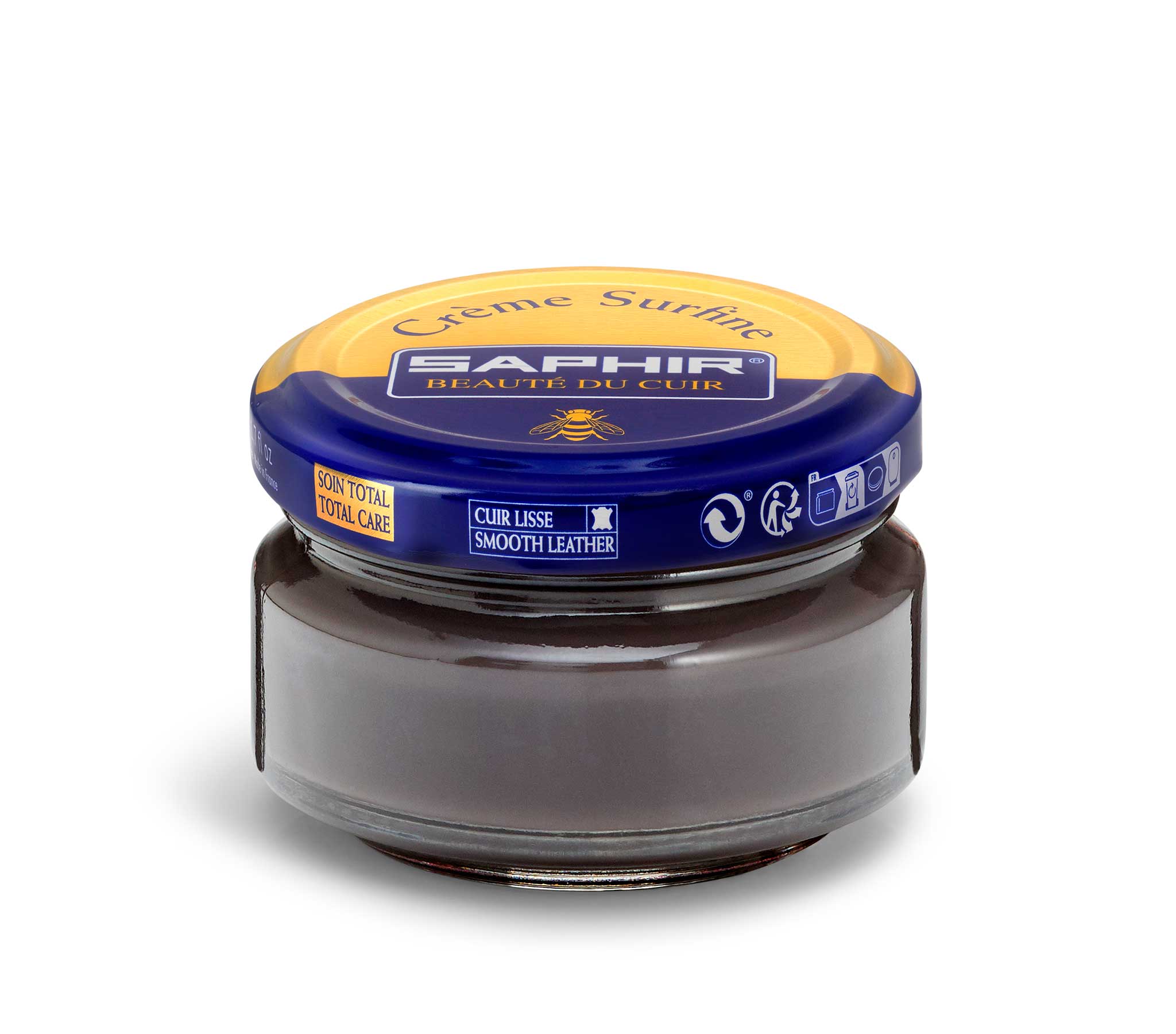 29 Mink
15 Dark Grey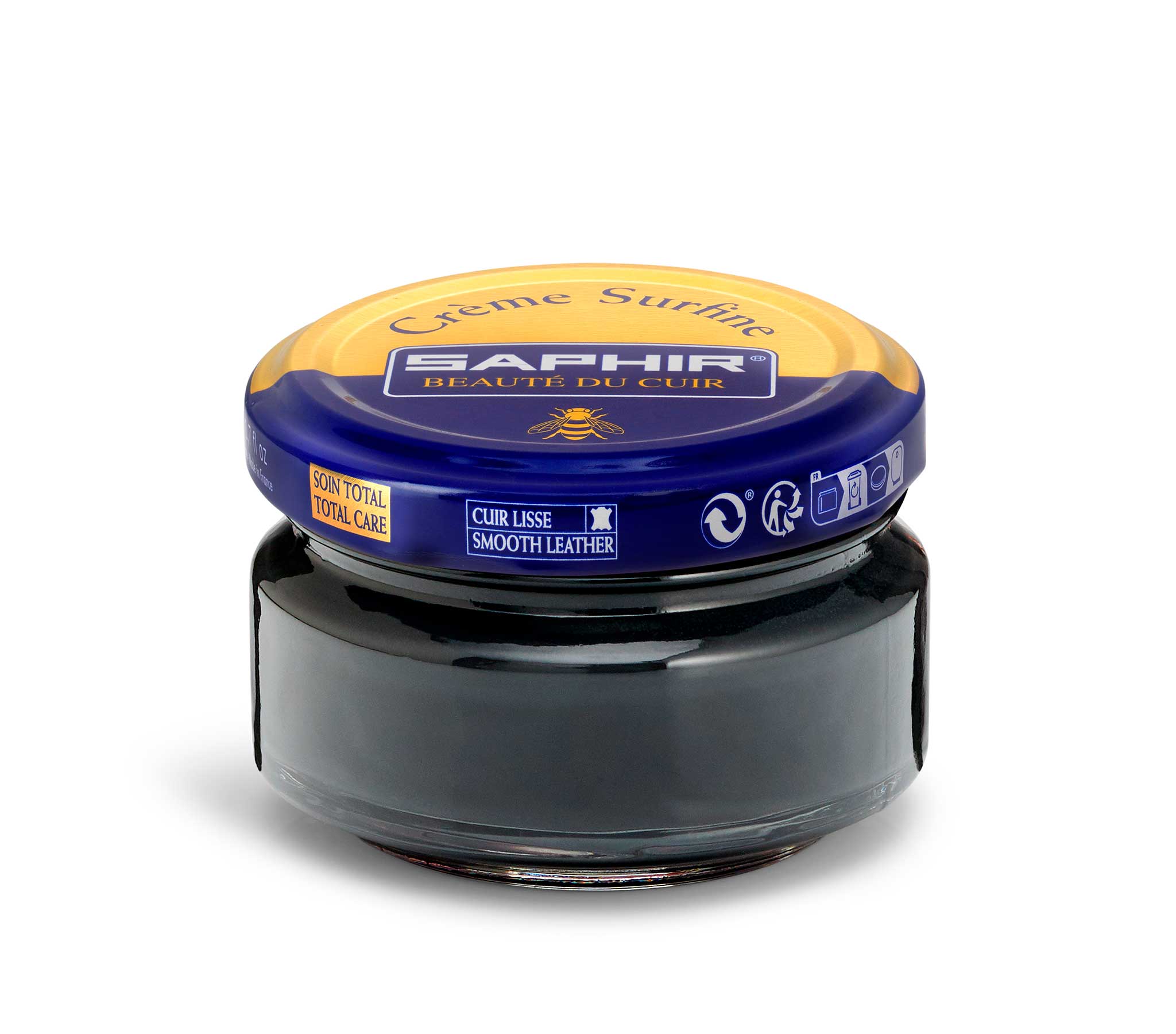 31 Anthracite Grey
18 Biscuit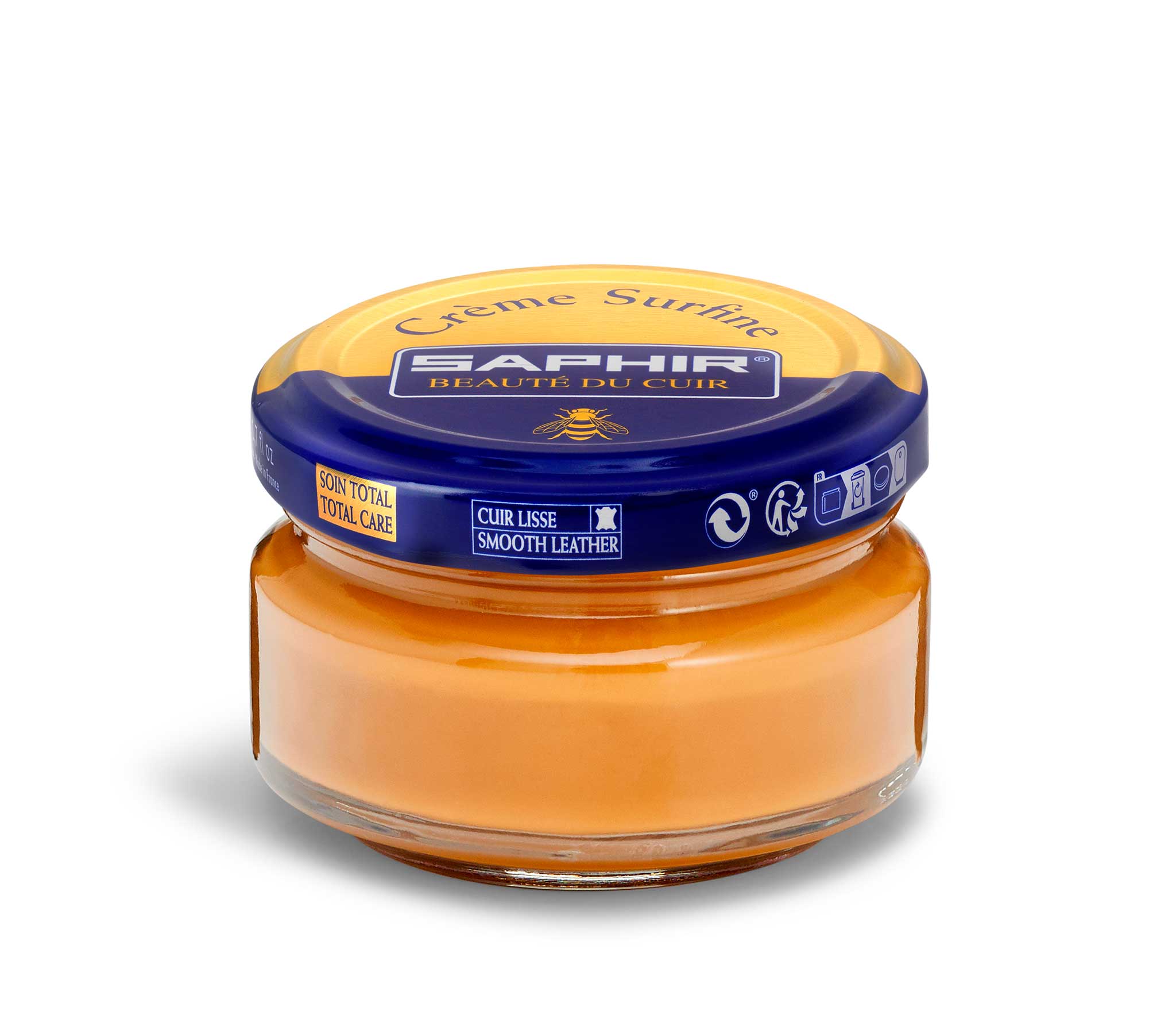 39 Natural Leather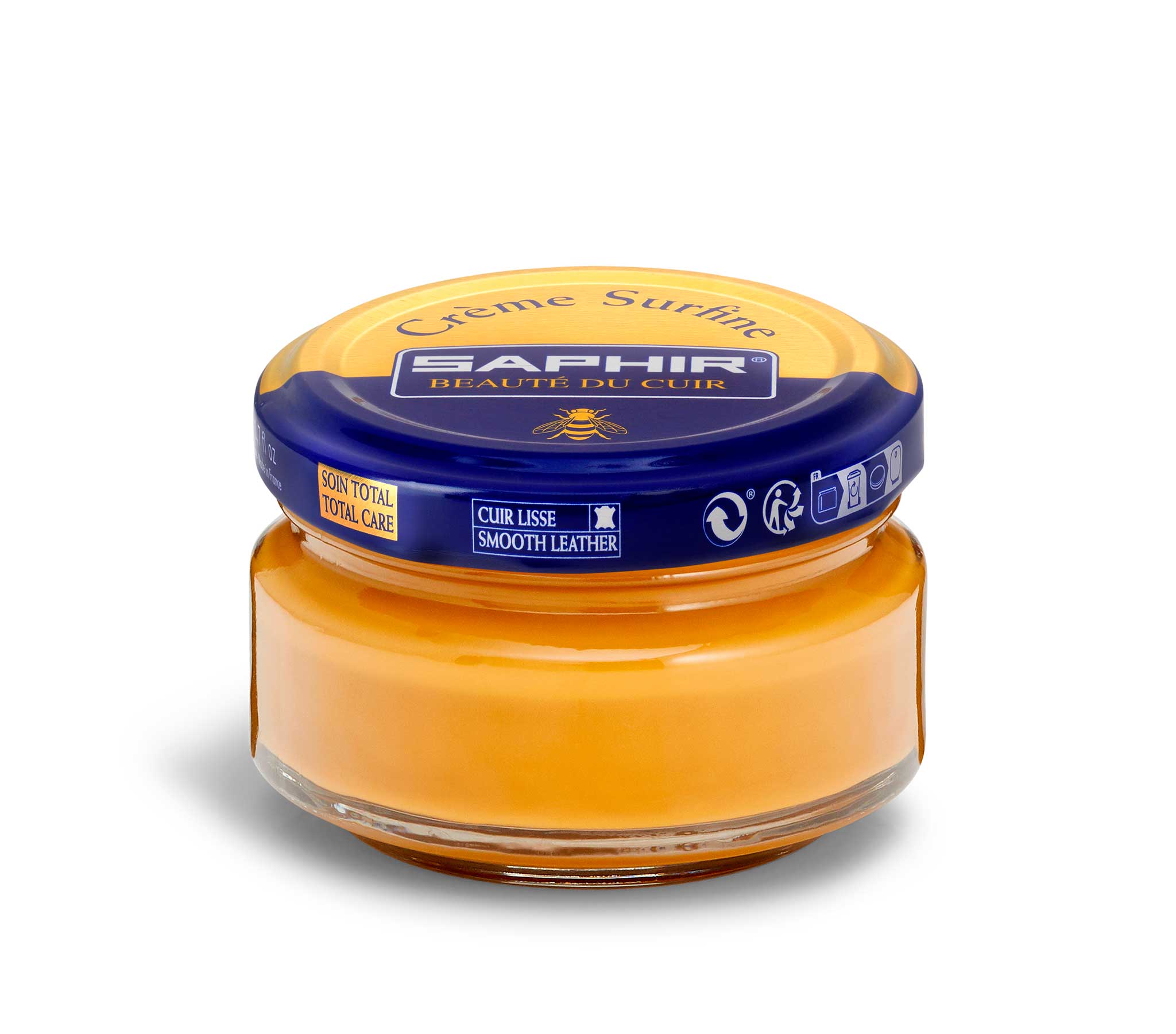 92 Caramel
19 Fawn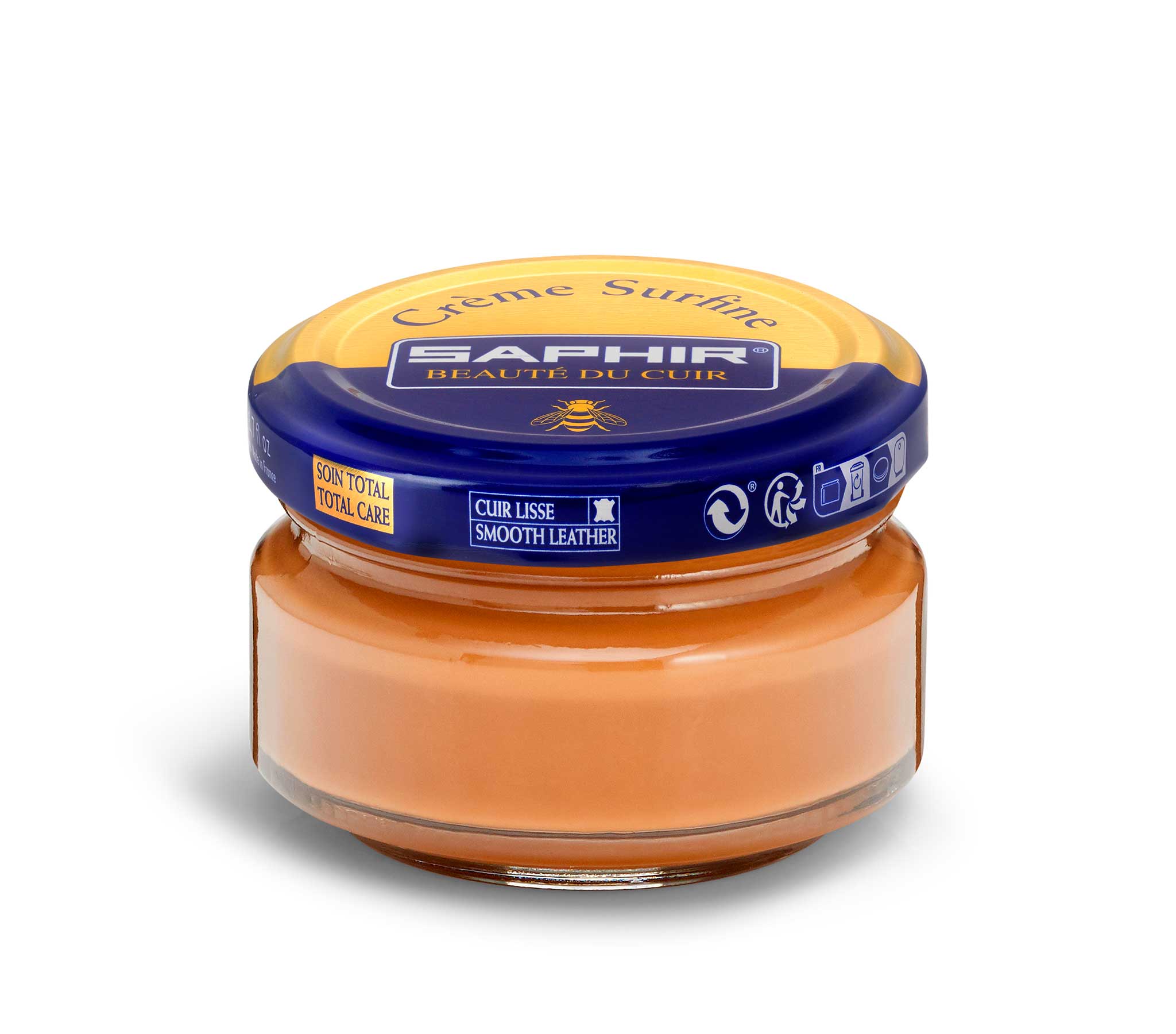 61 Cinnamon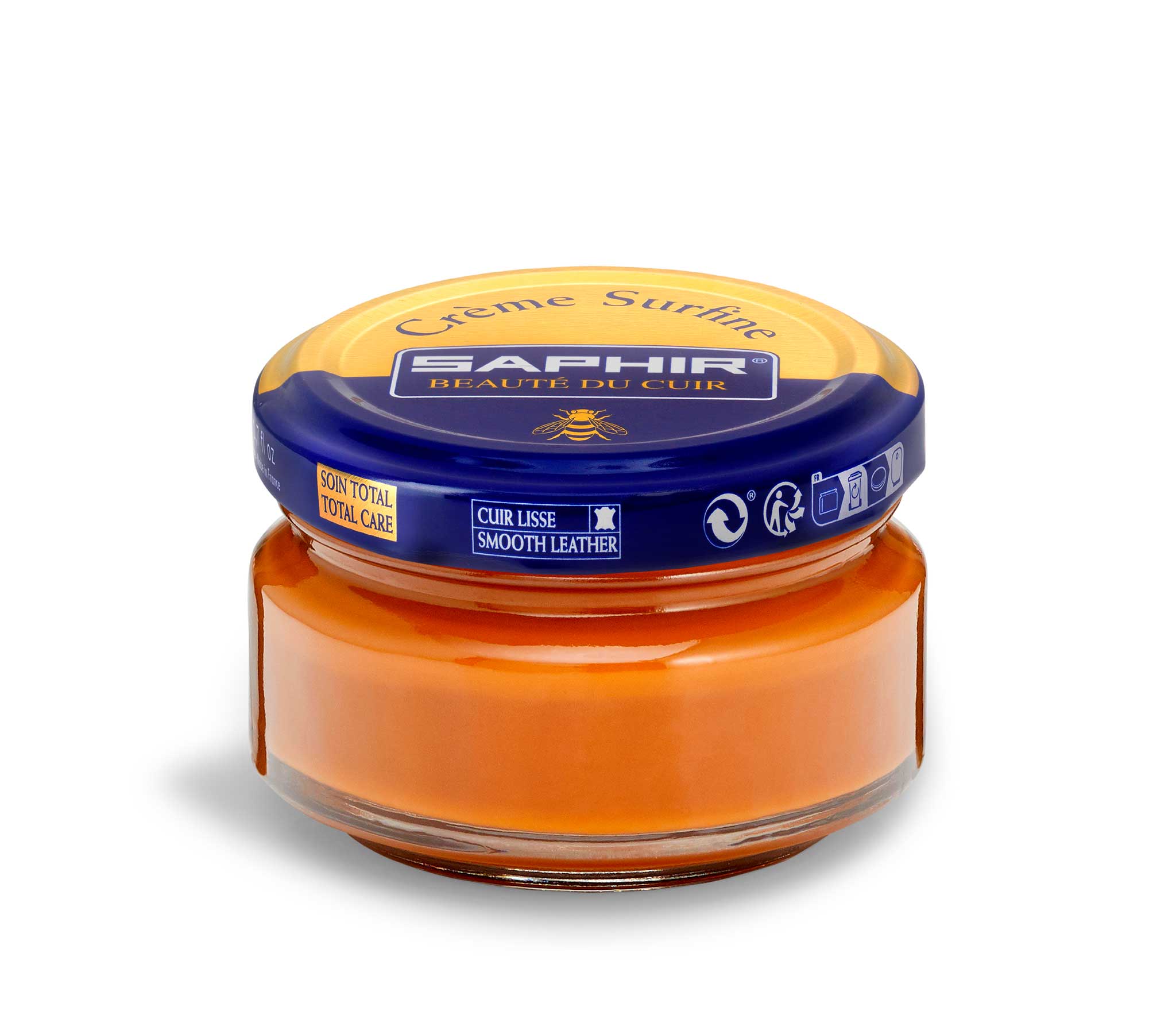 03 Light brown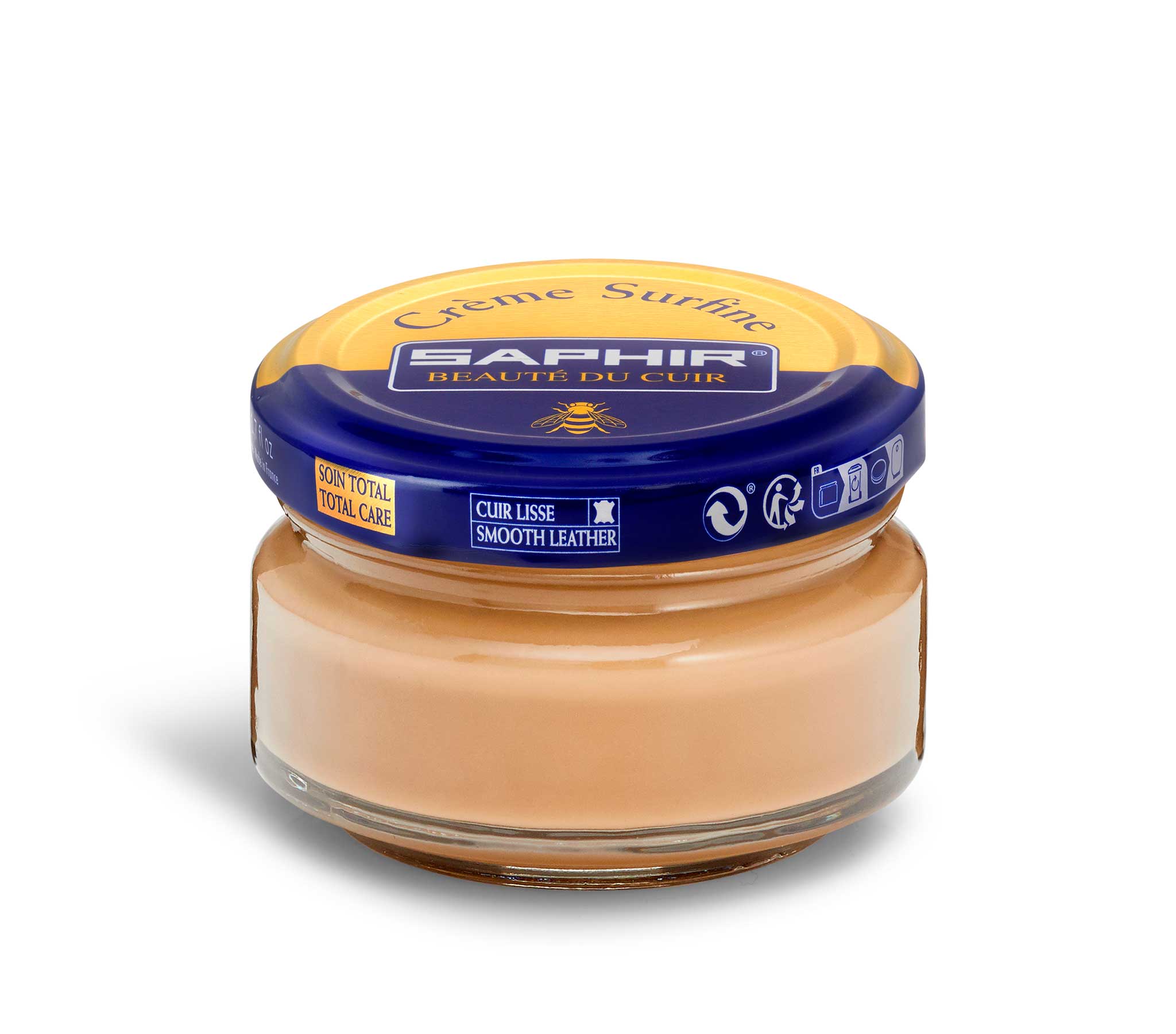 41 Buff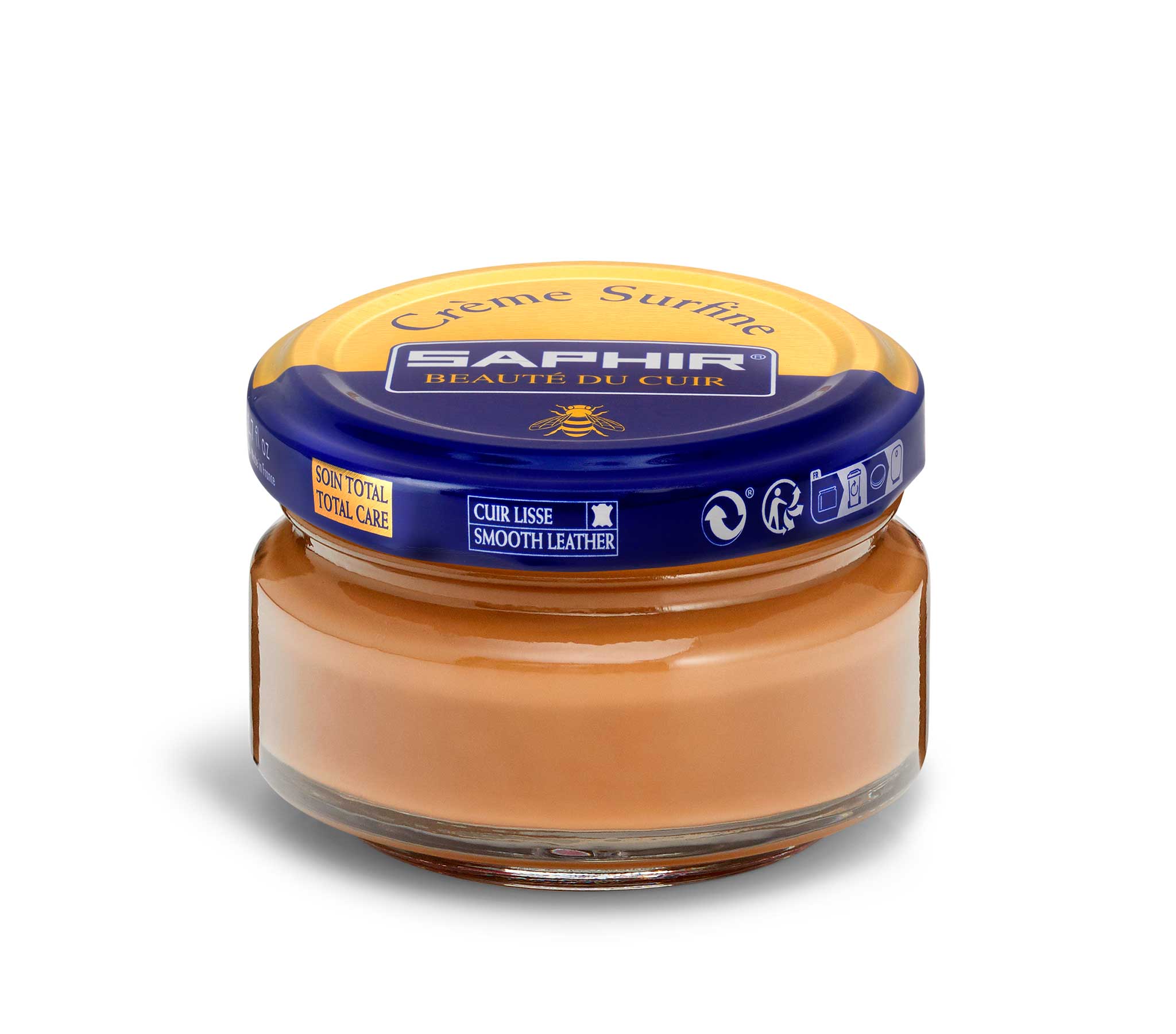 70 Camel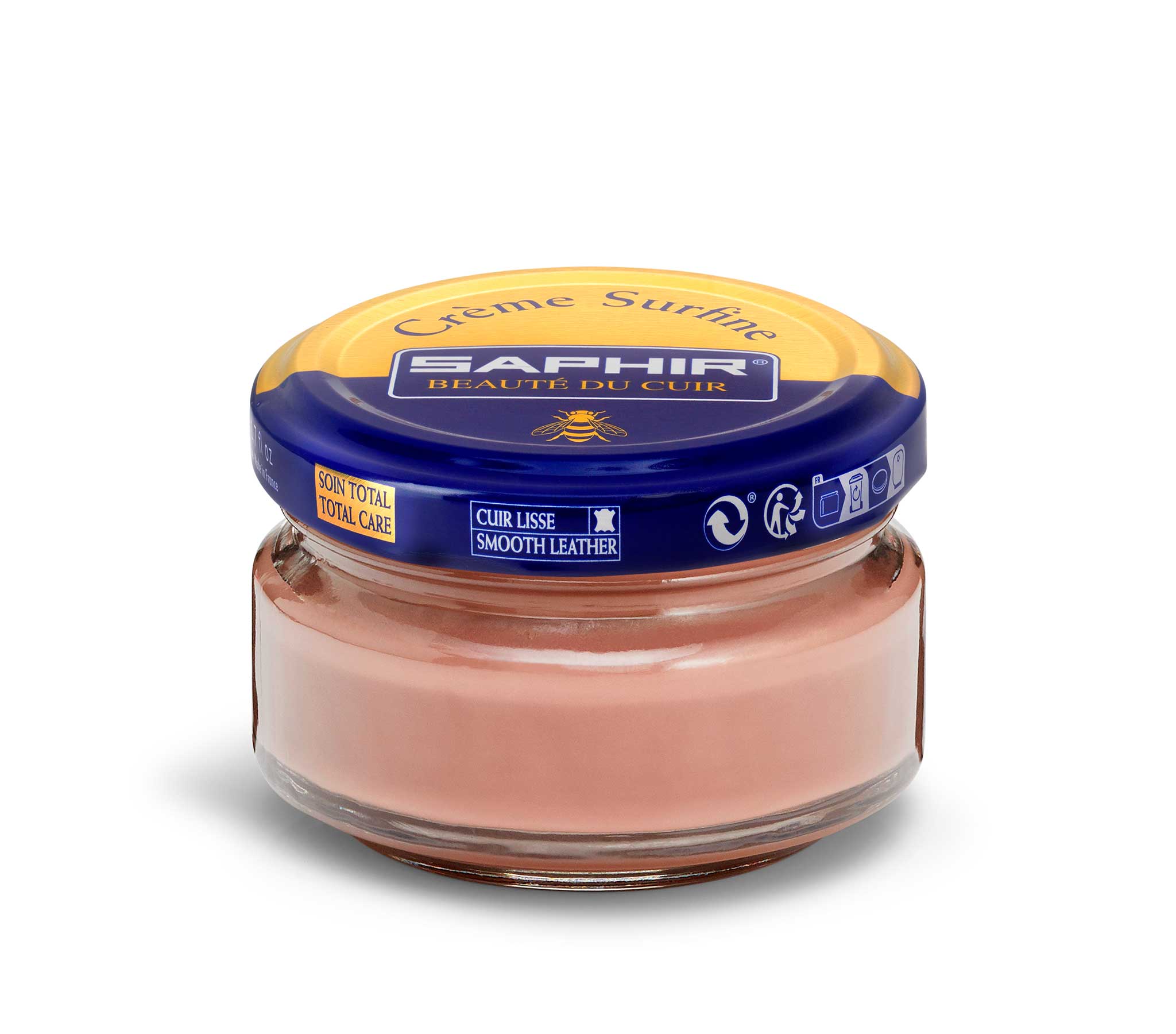 913 Rose Brown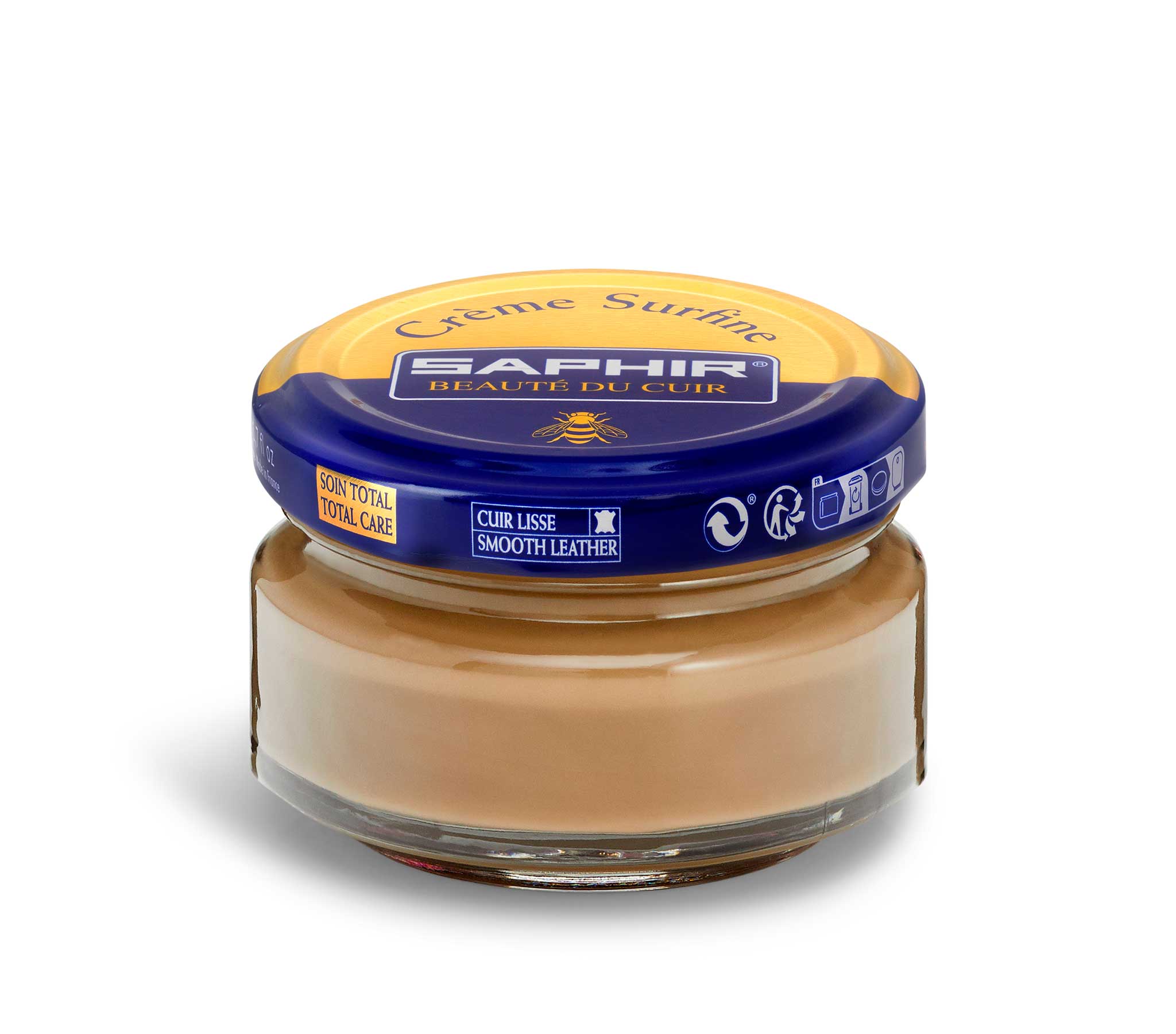 56 Gabardina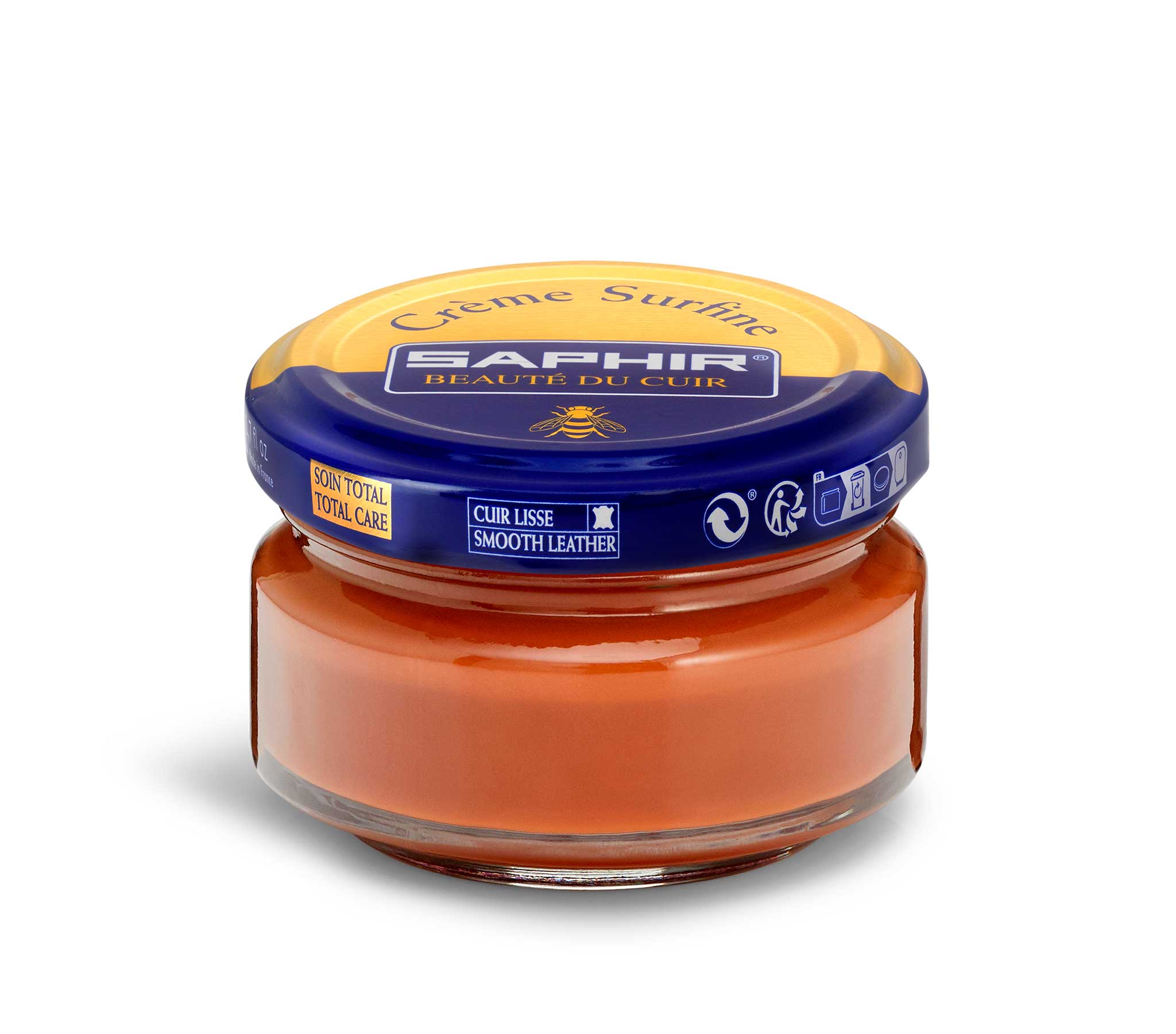 30 Bronzed Brown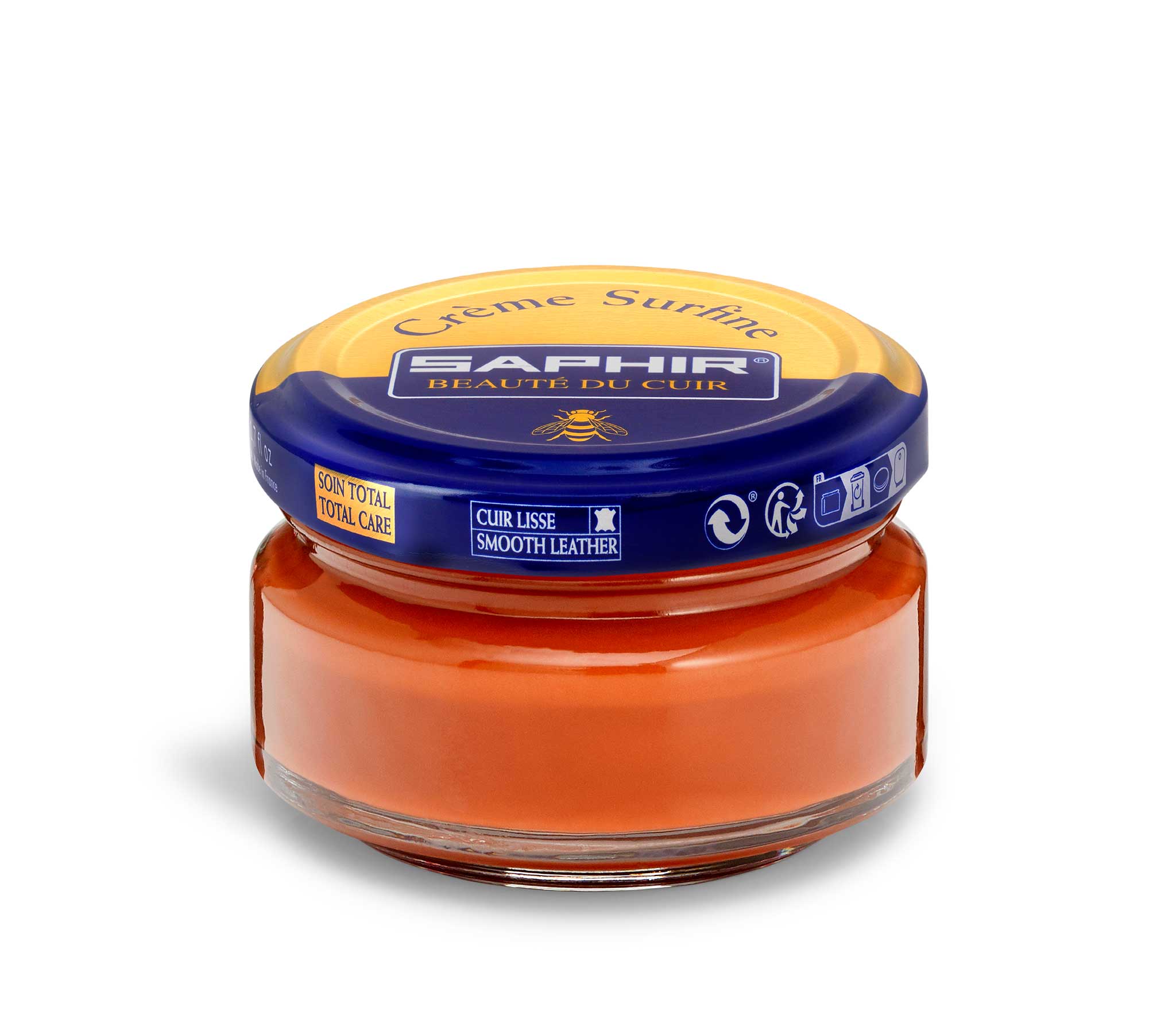 78 Light Cognac Brown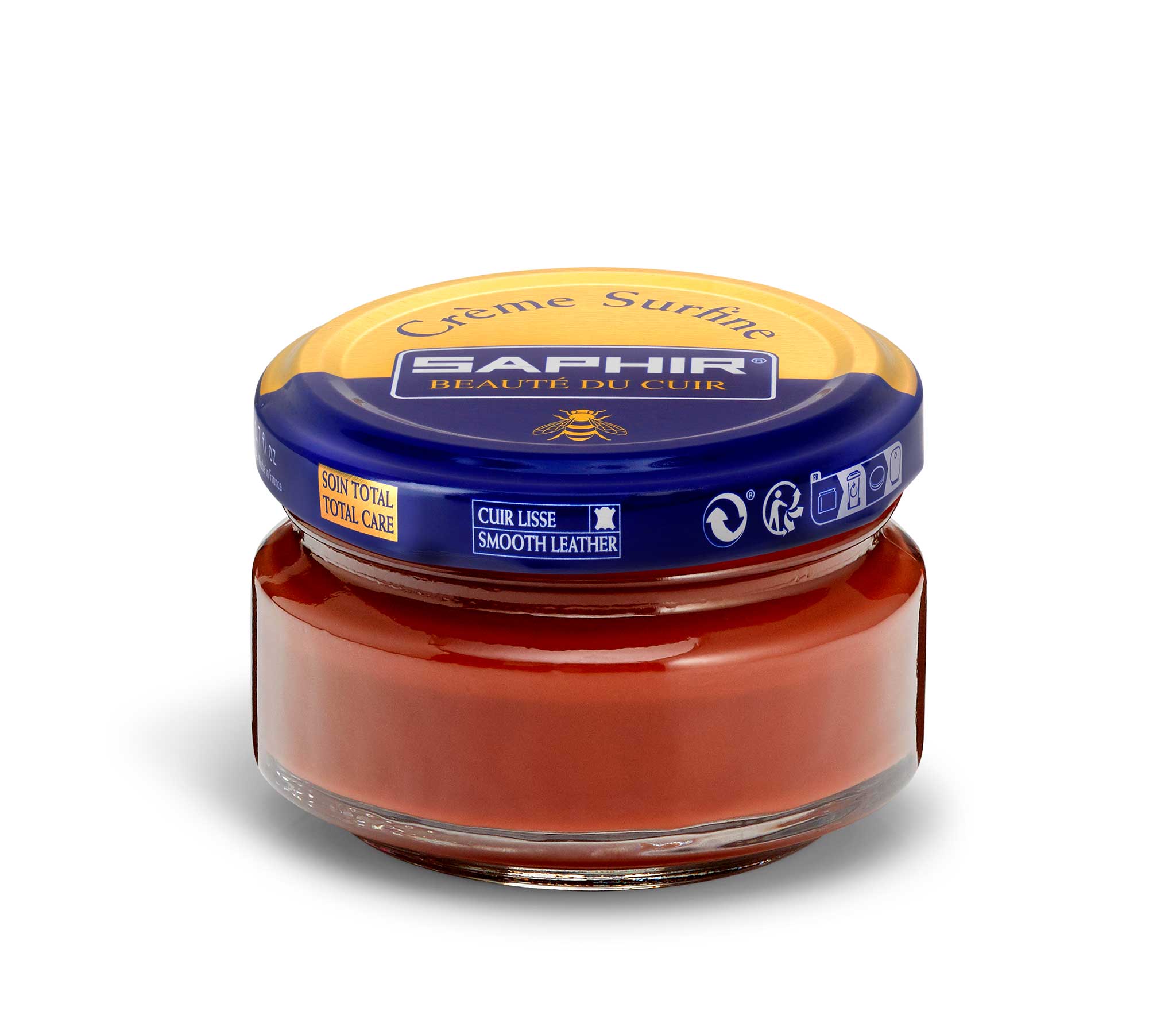 10 Cognac Brown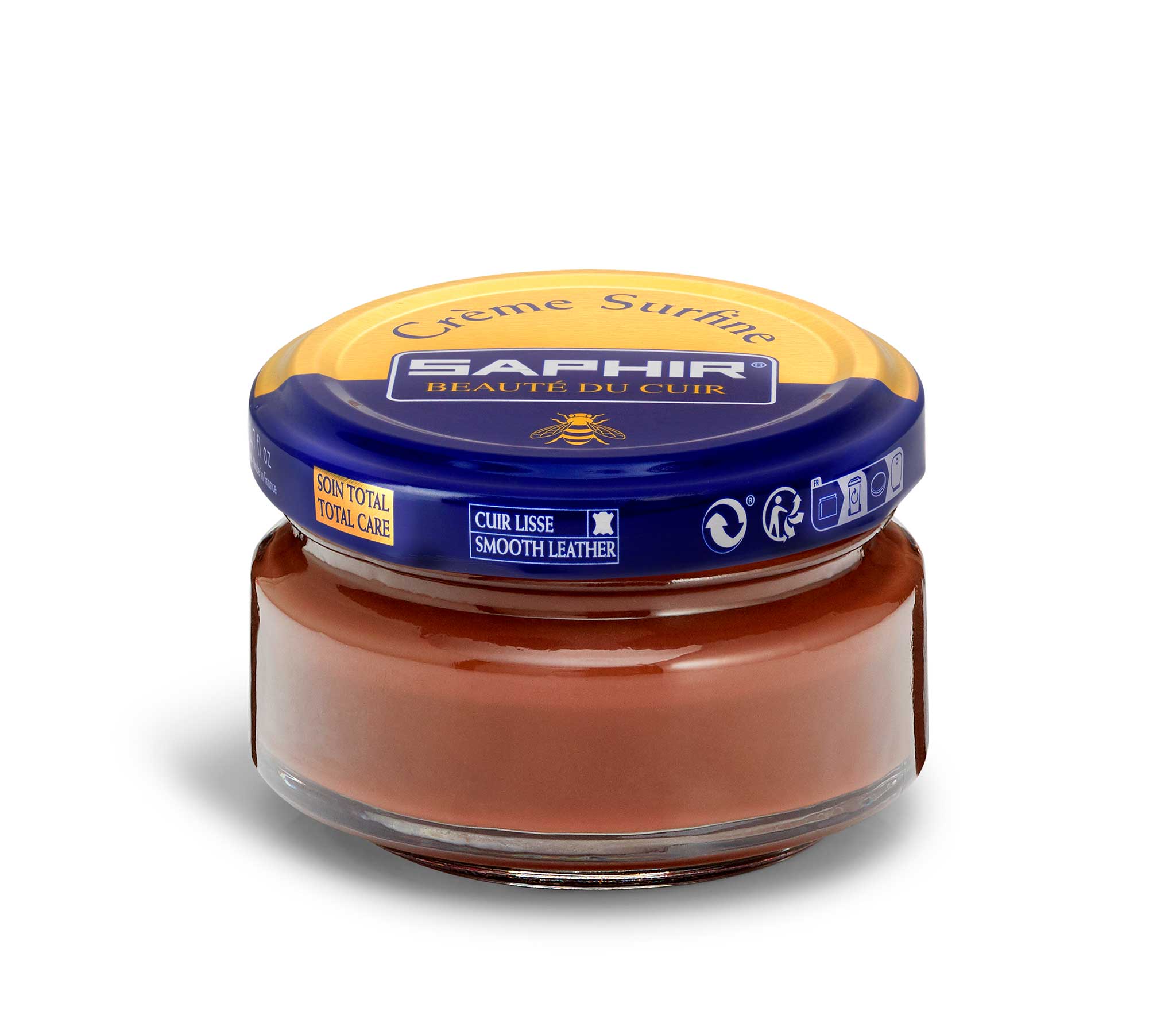 98 Chocolate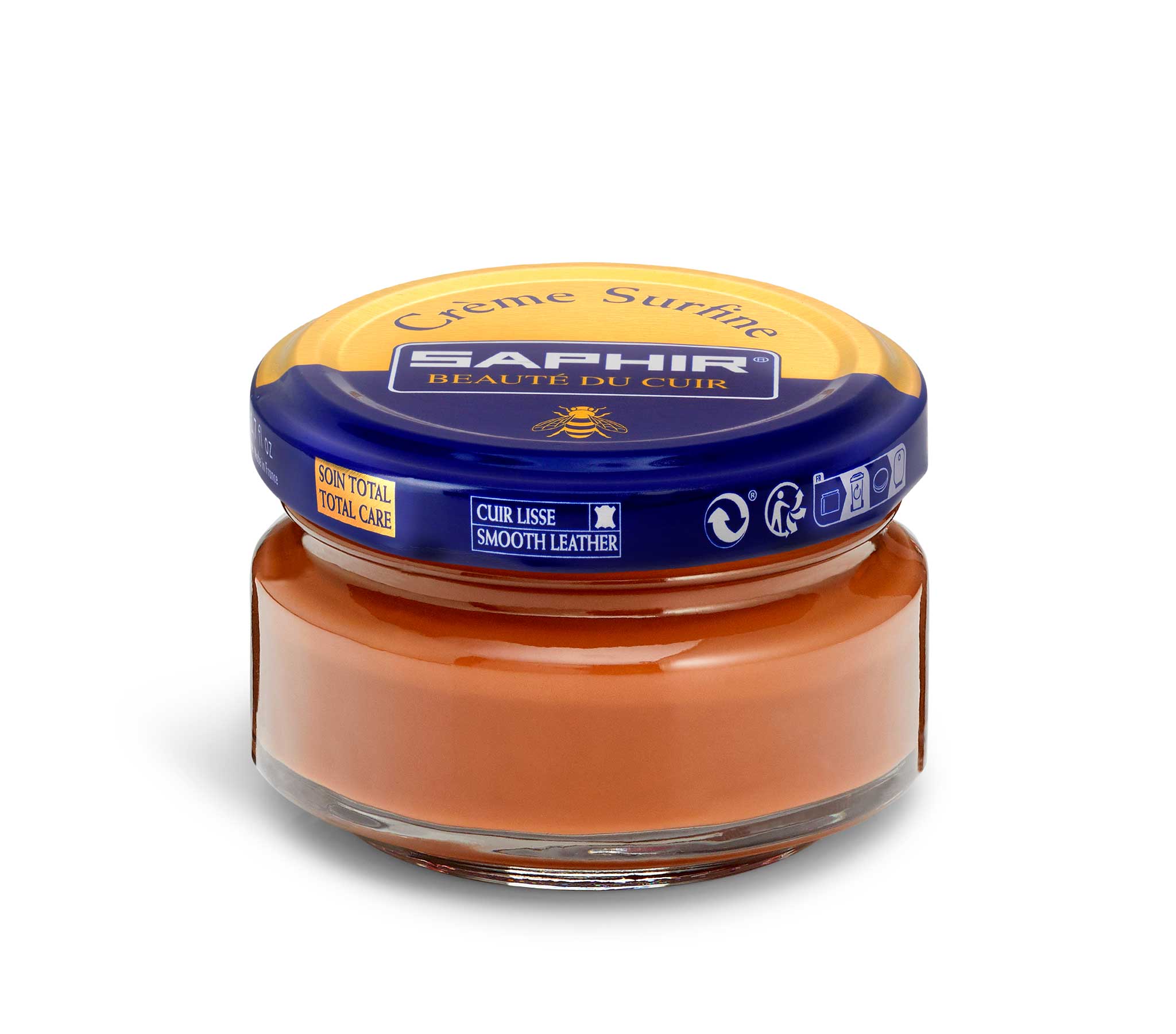 38 Hazel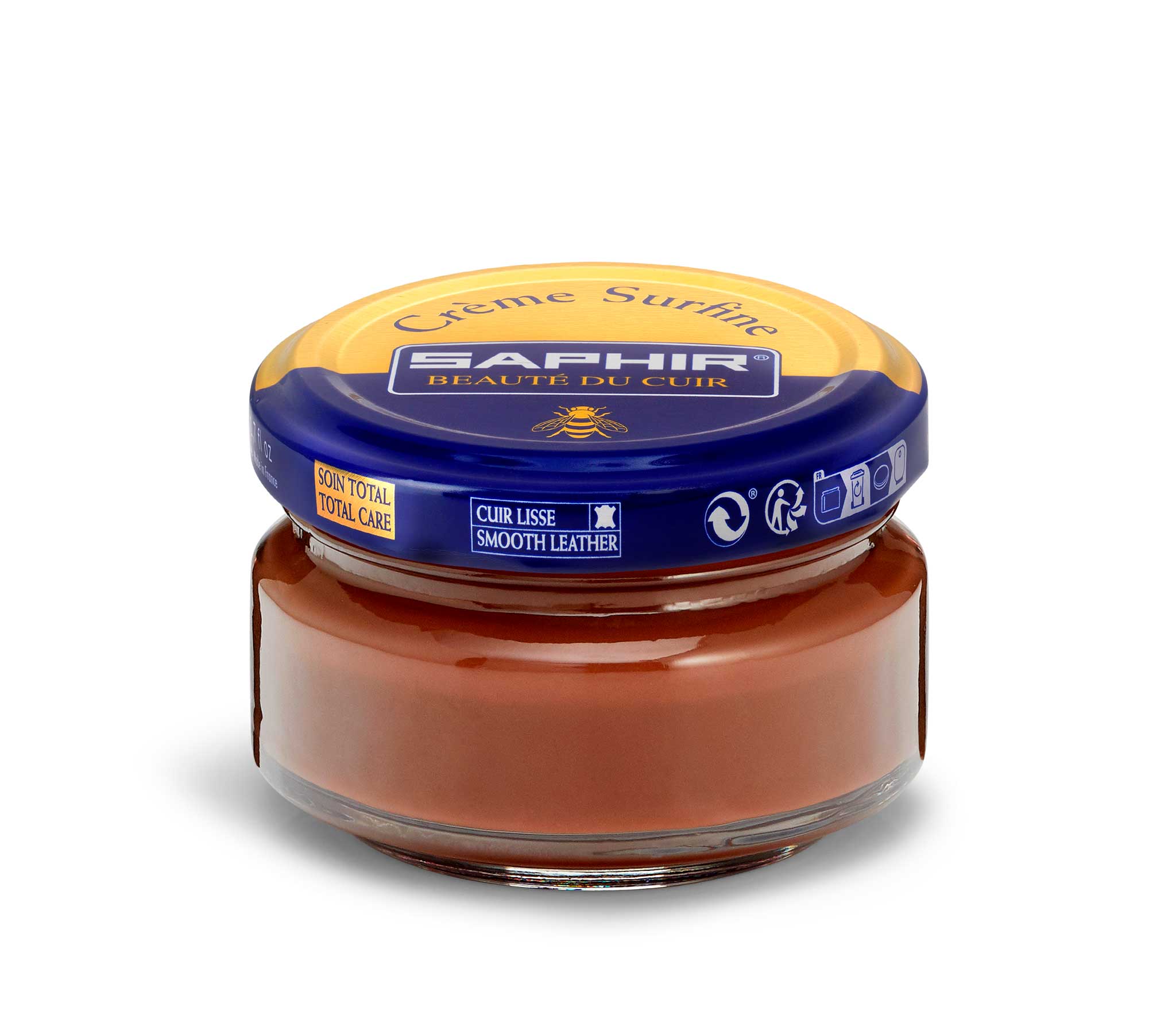 37 Medium Brown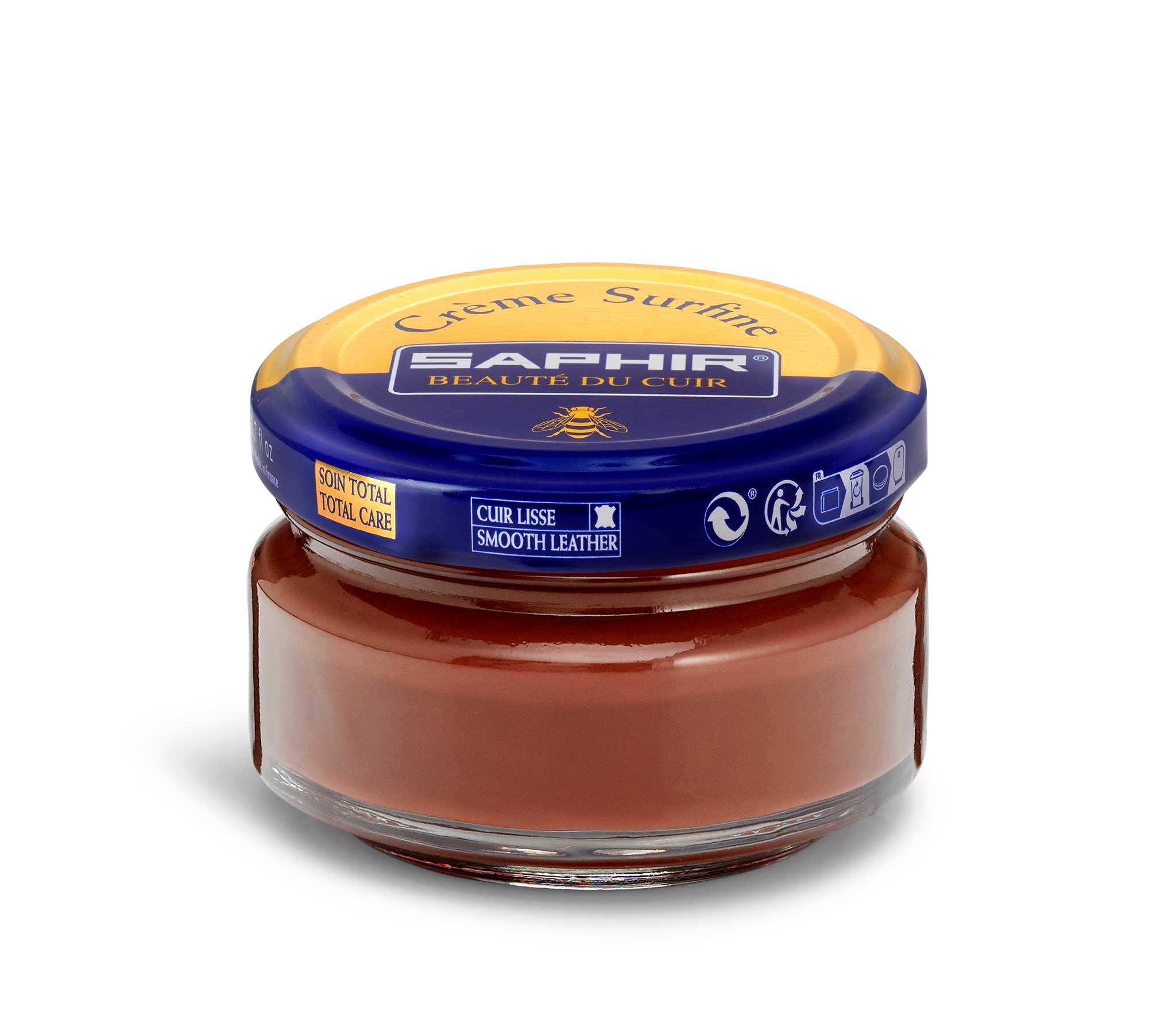 04 Brown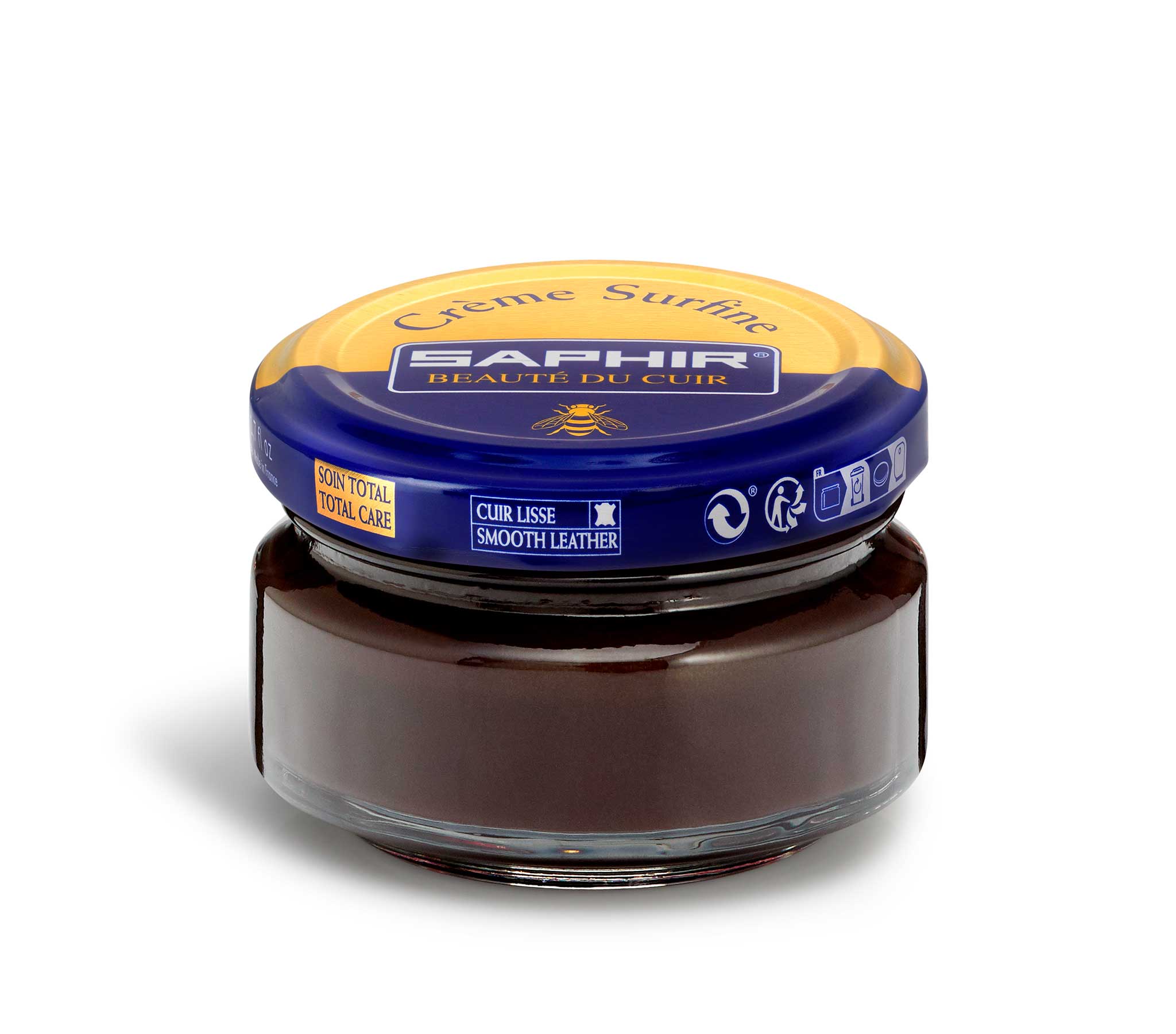 05 Dark Brown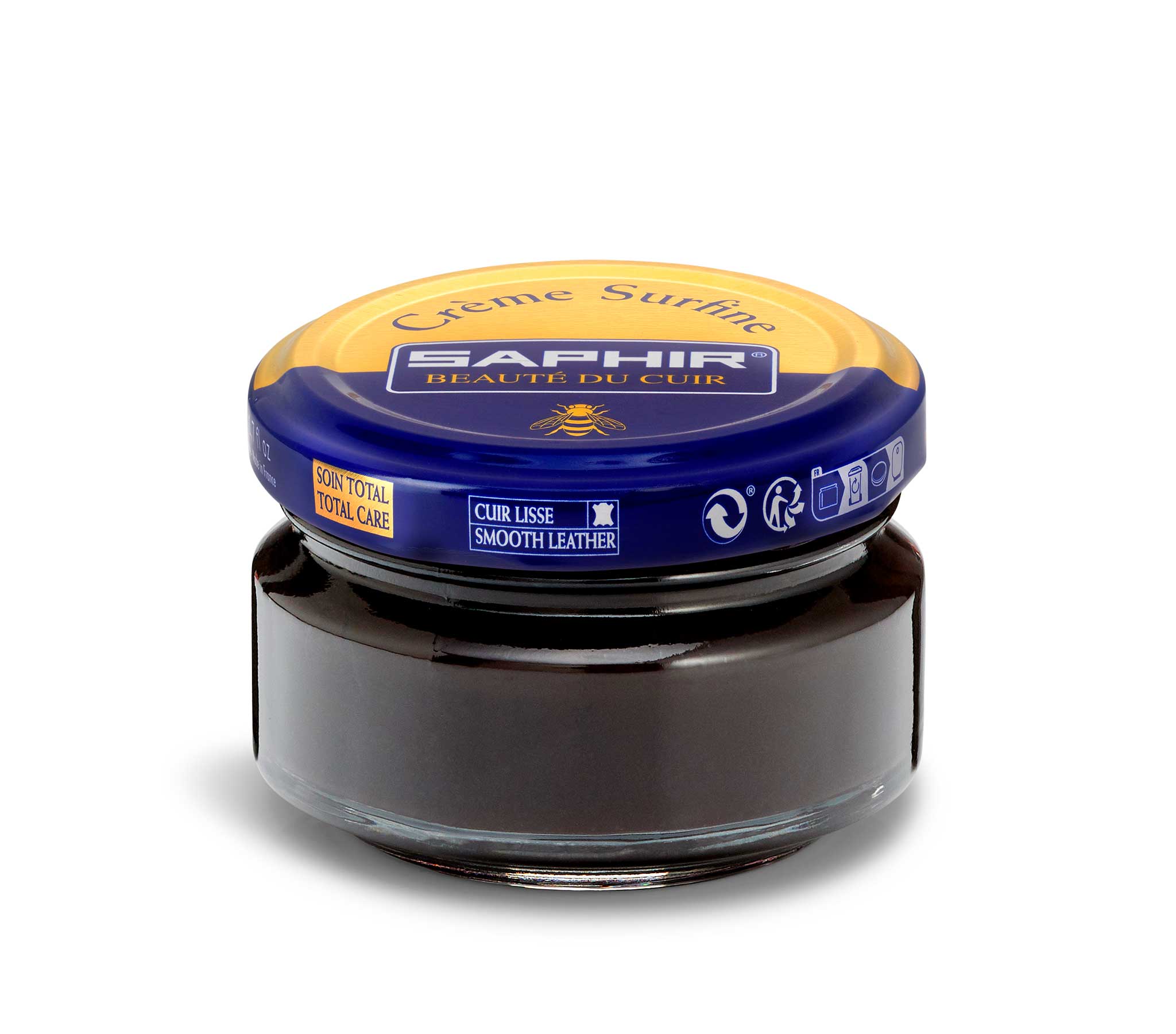 32 Boar Brown
36 Light Tobacco Brown
34 Tobacco Brown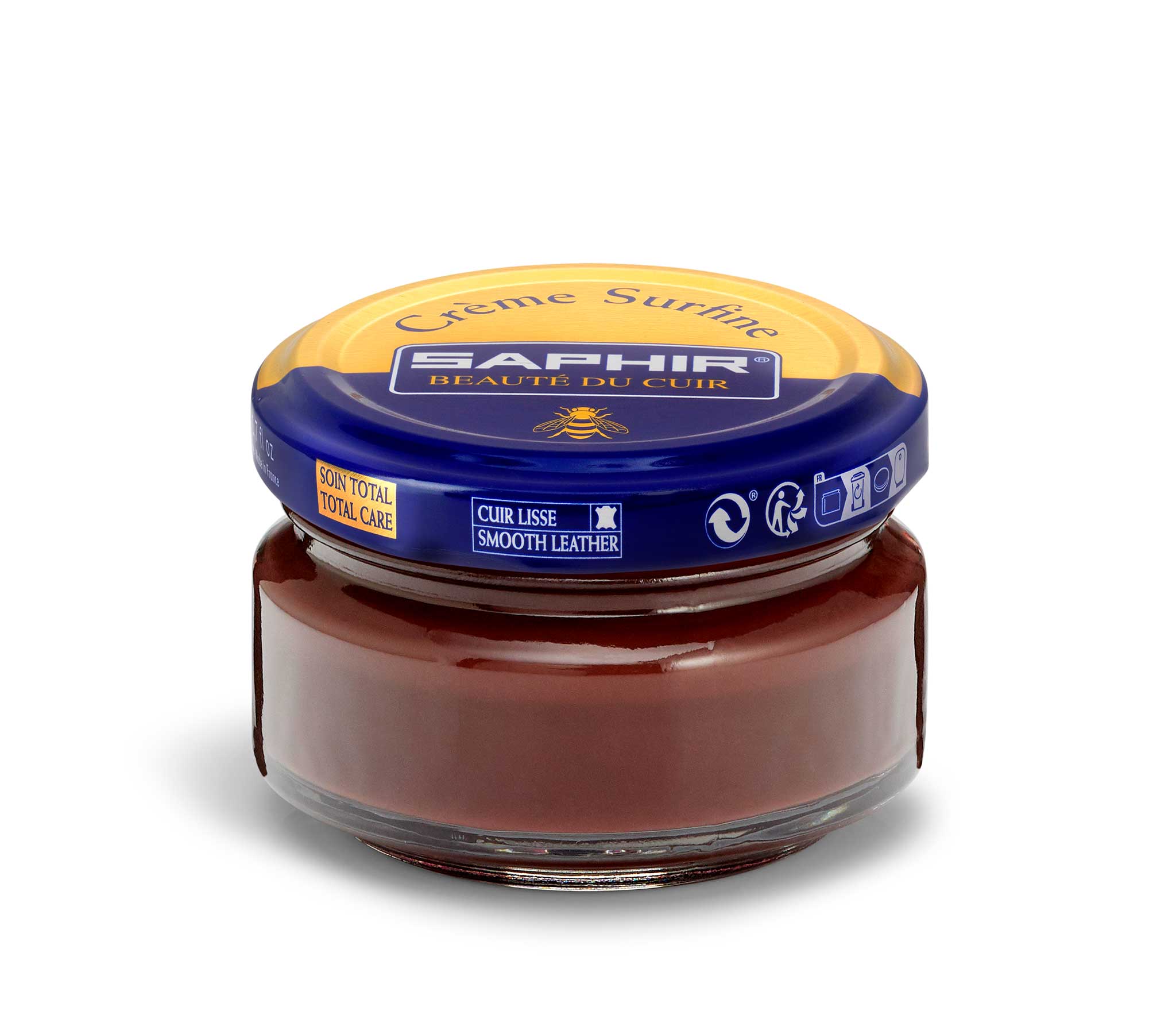 35 Medium Tobacco Brown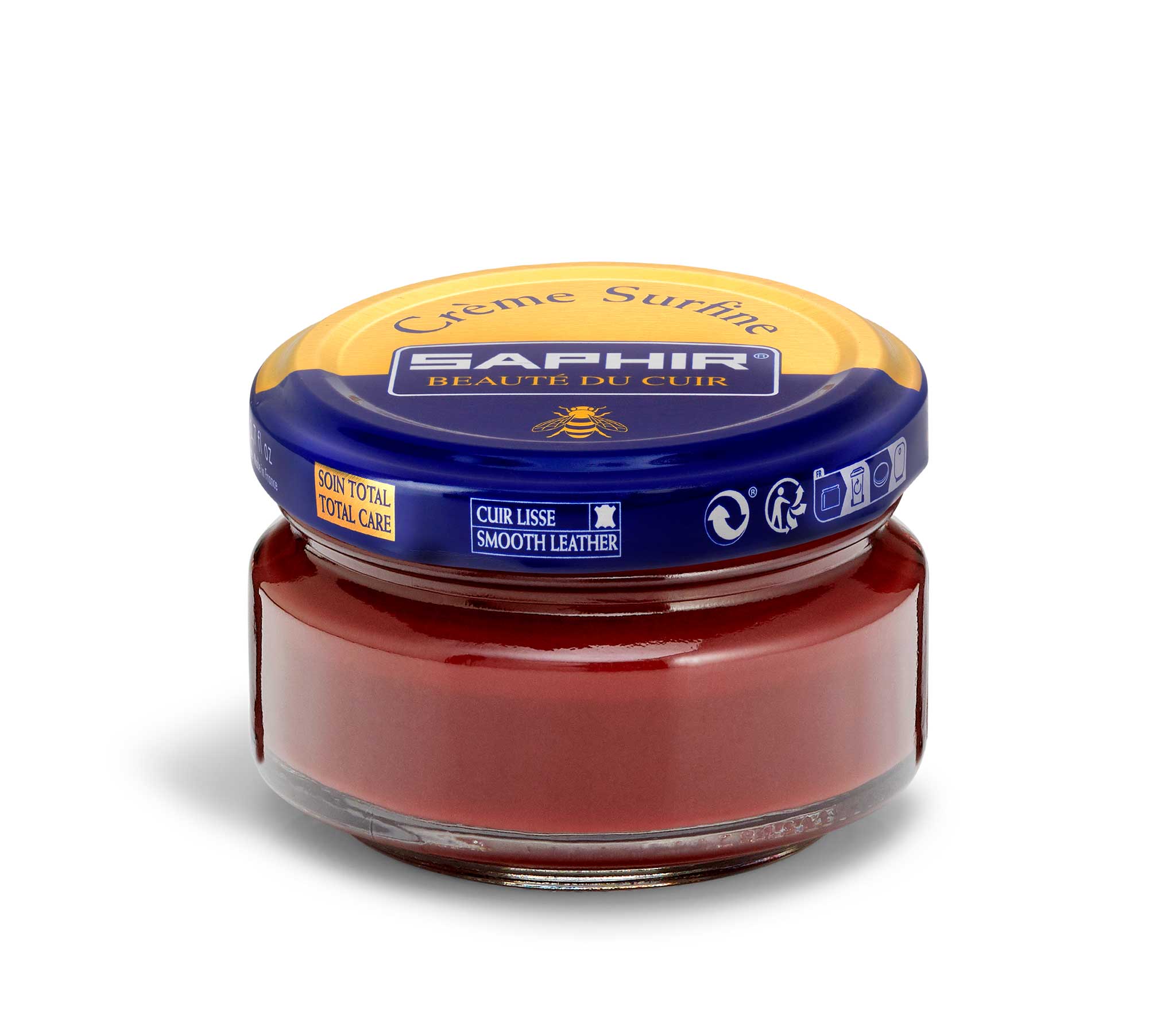 09 Mahogany
87 Plum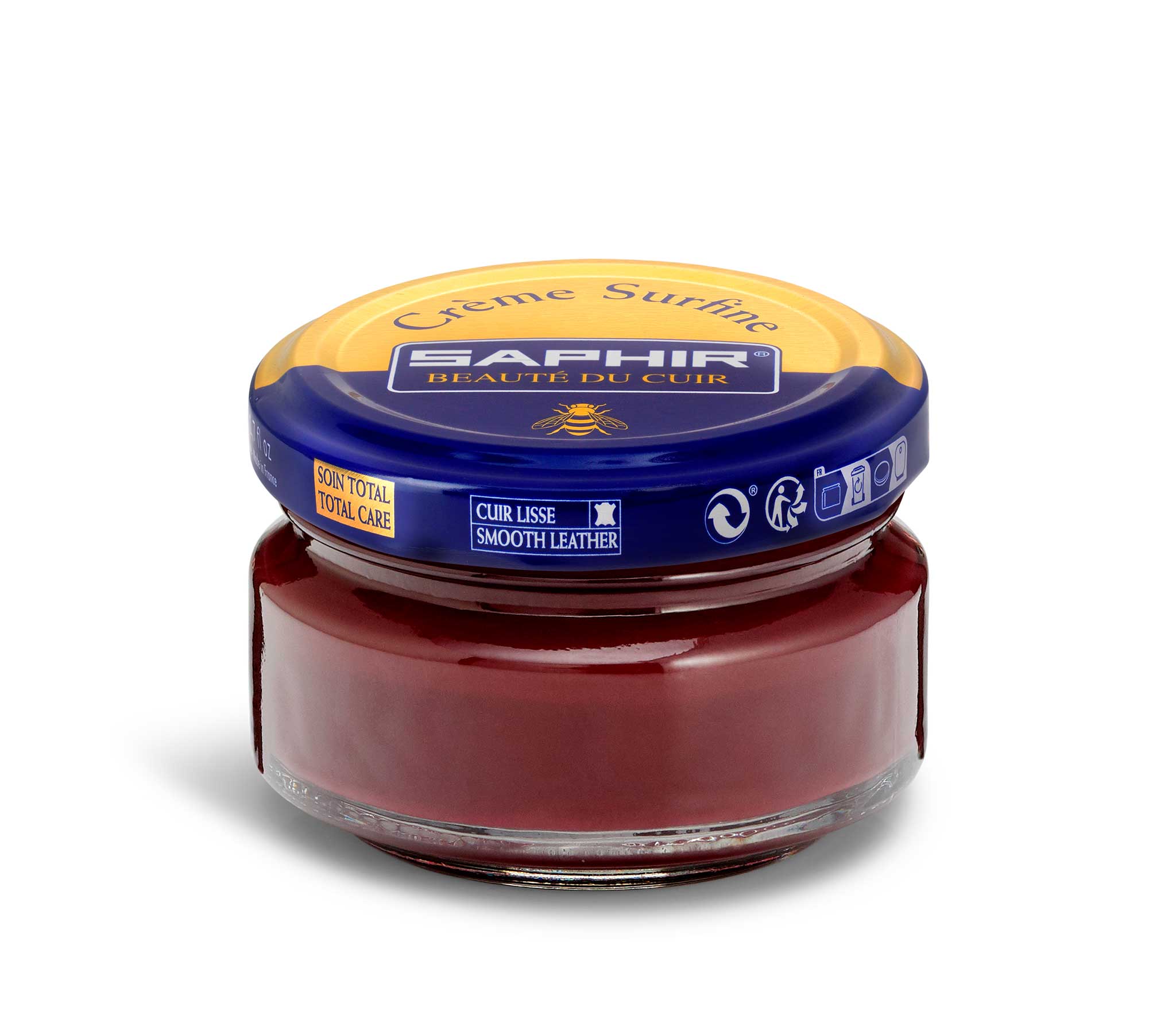 08 Burgundy
89 Cherry Red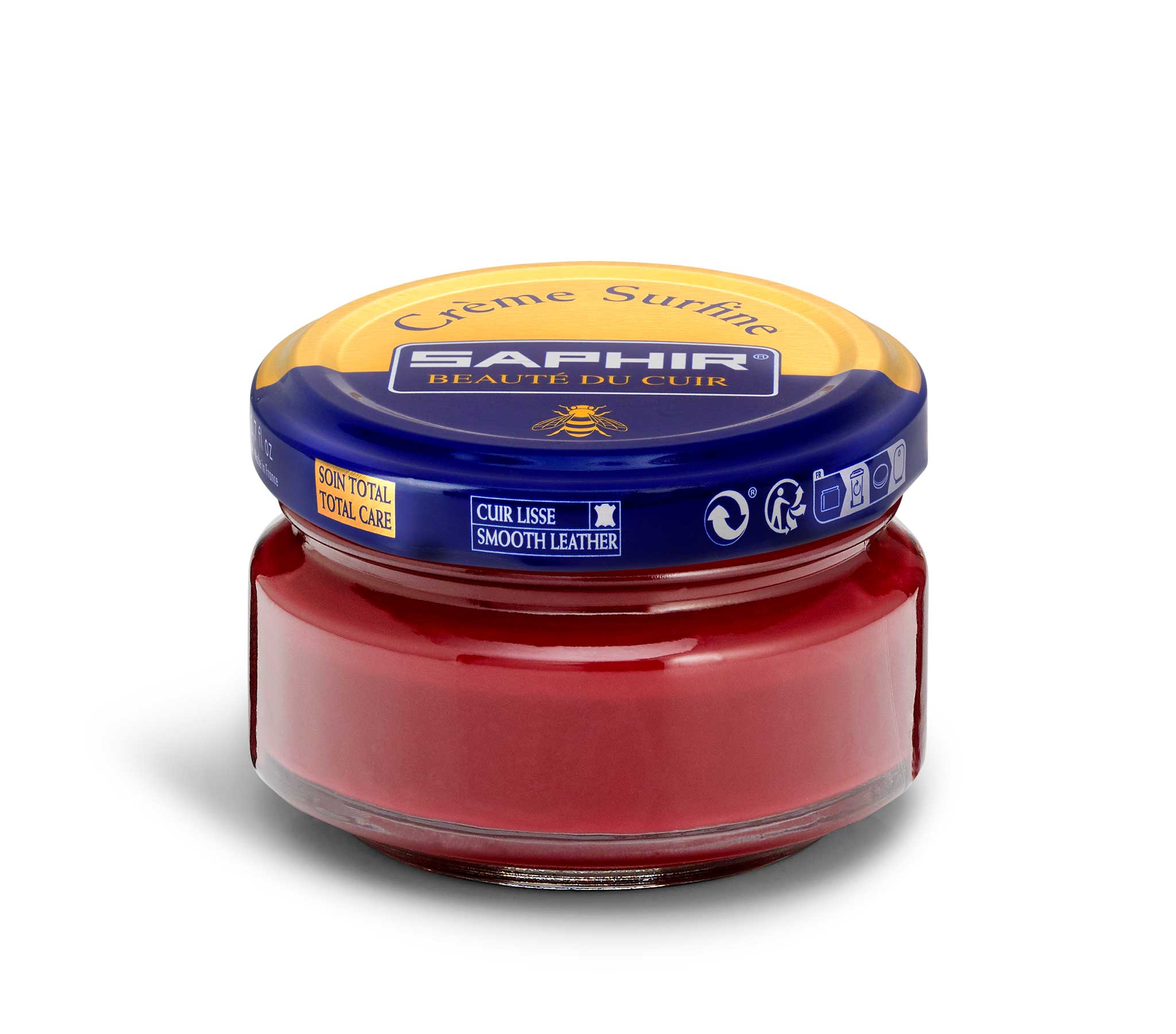 12 Hermes Red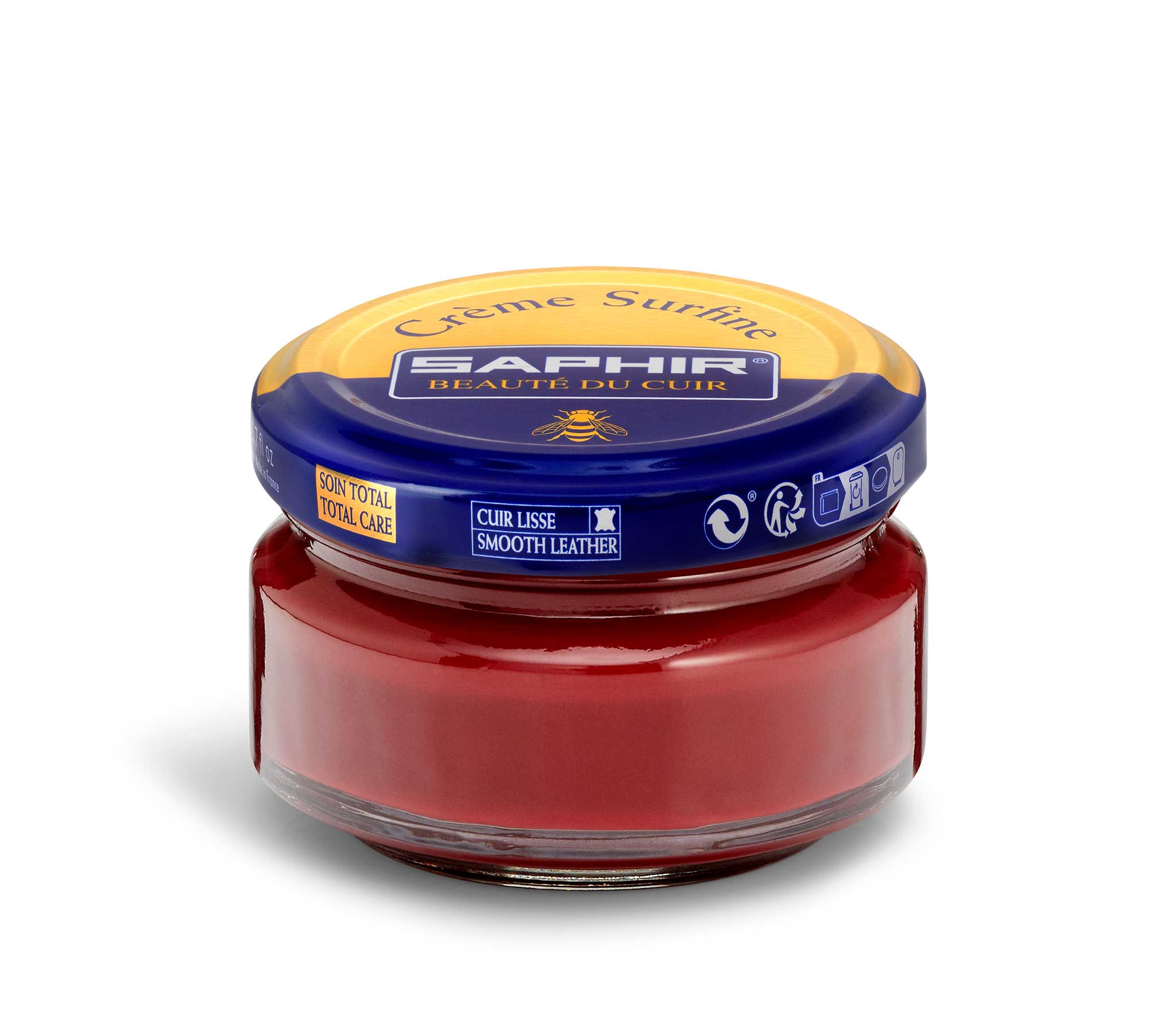 86 Campari
58 Apple Green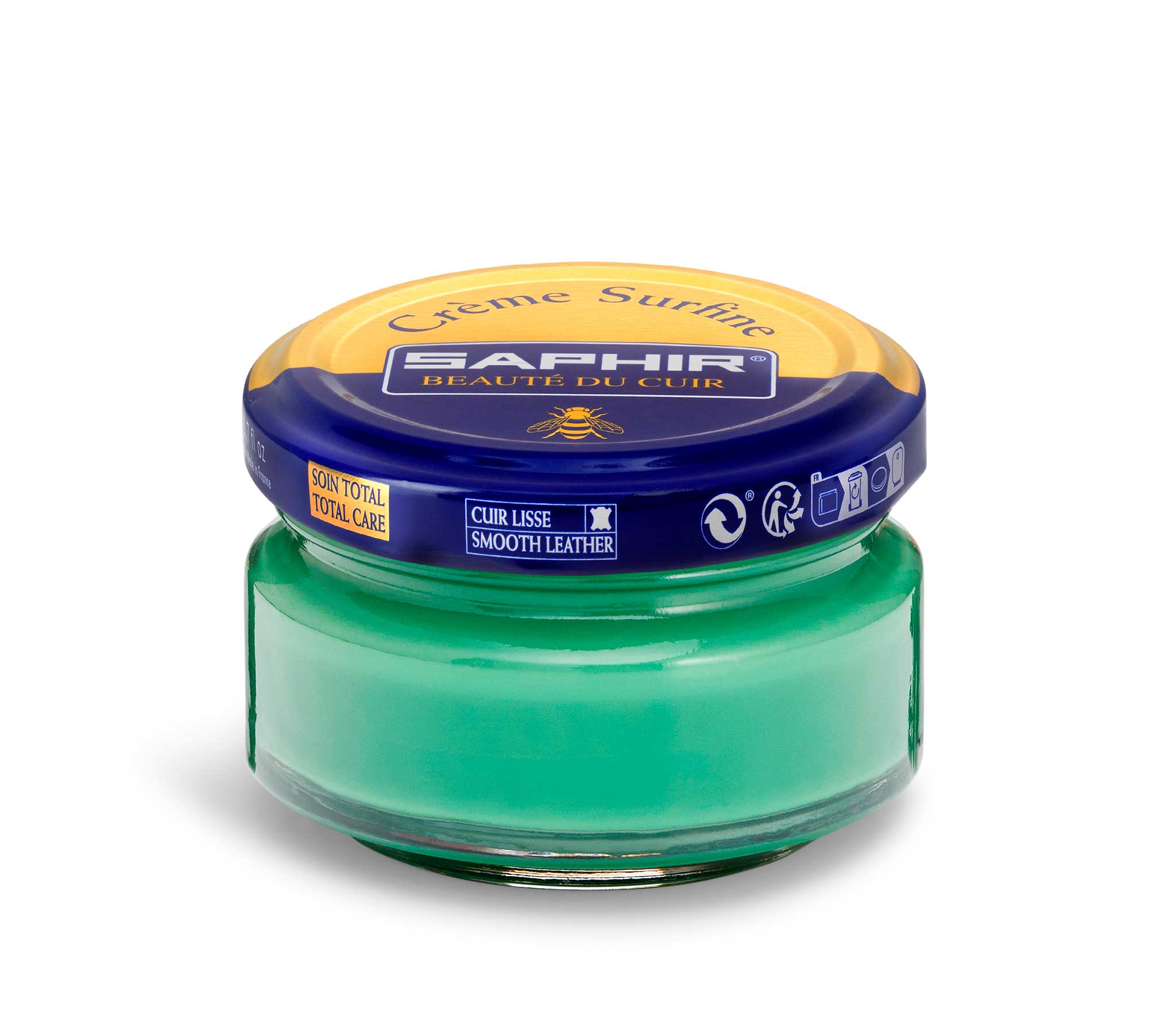 49 Garden Green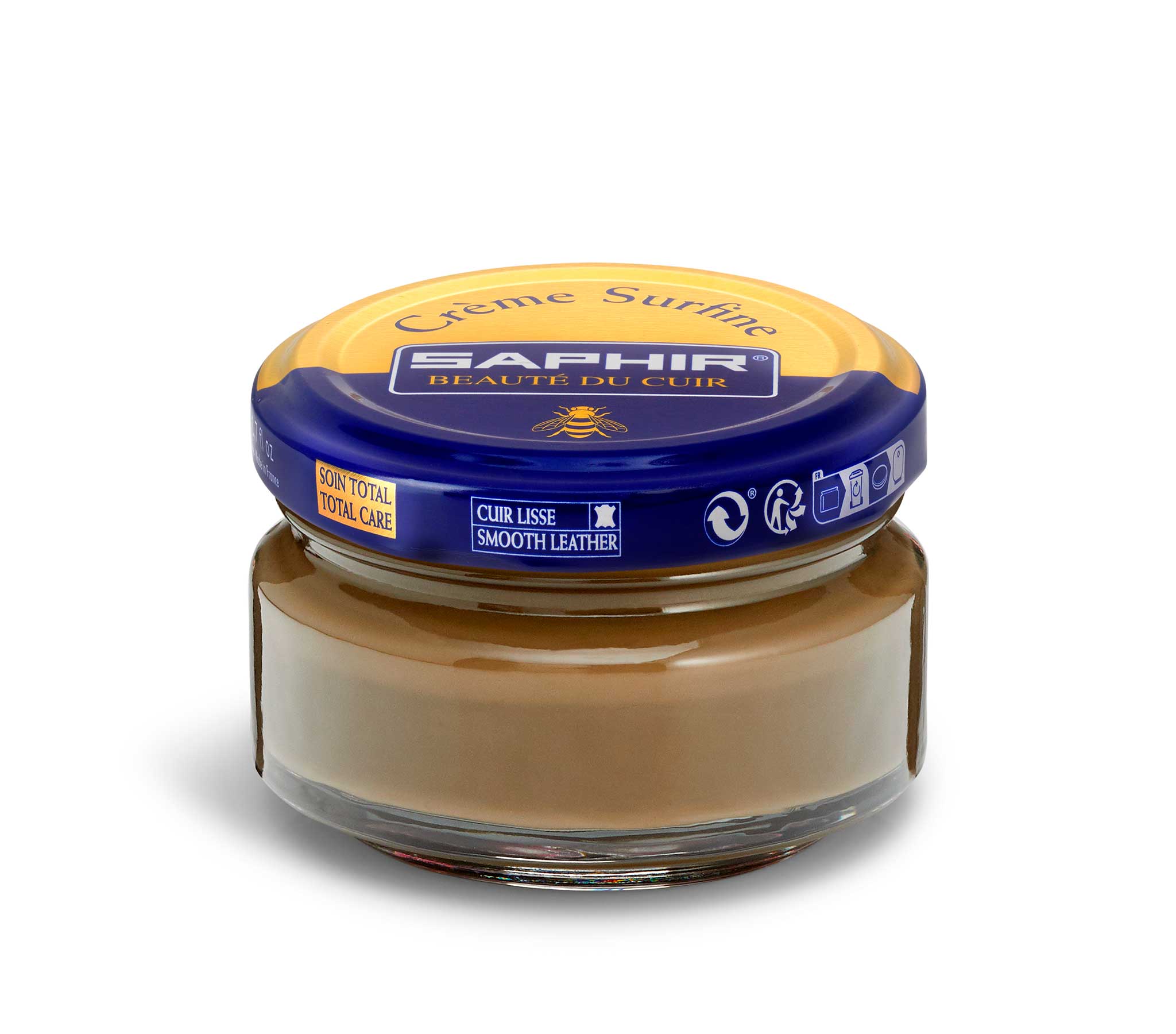 28 Khaki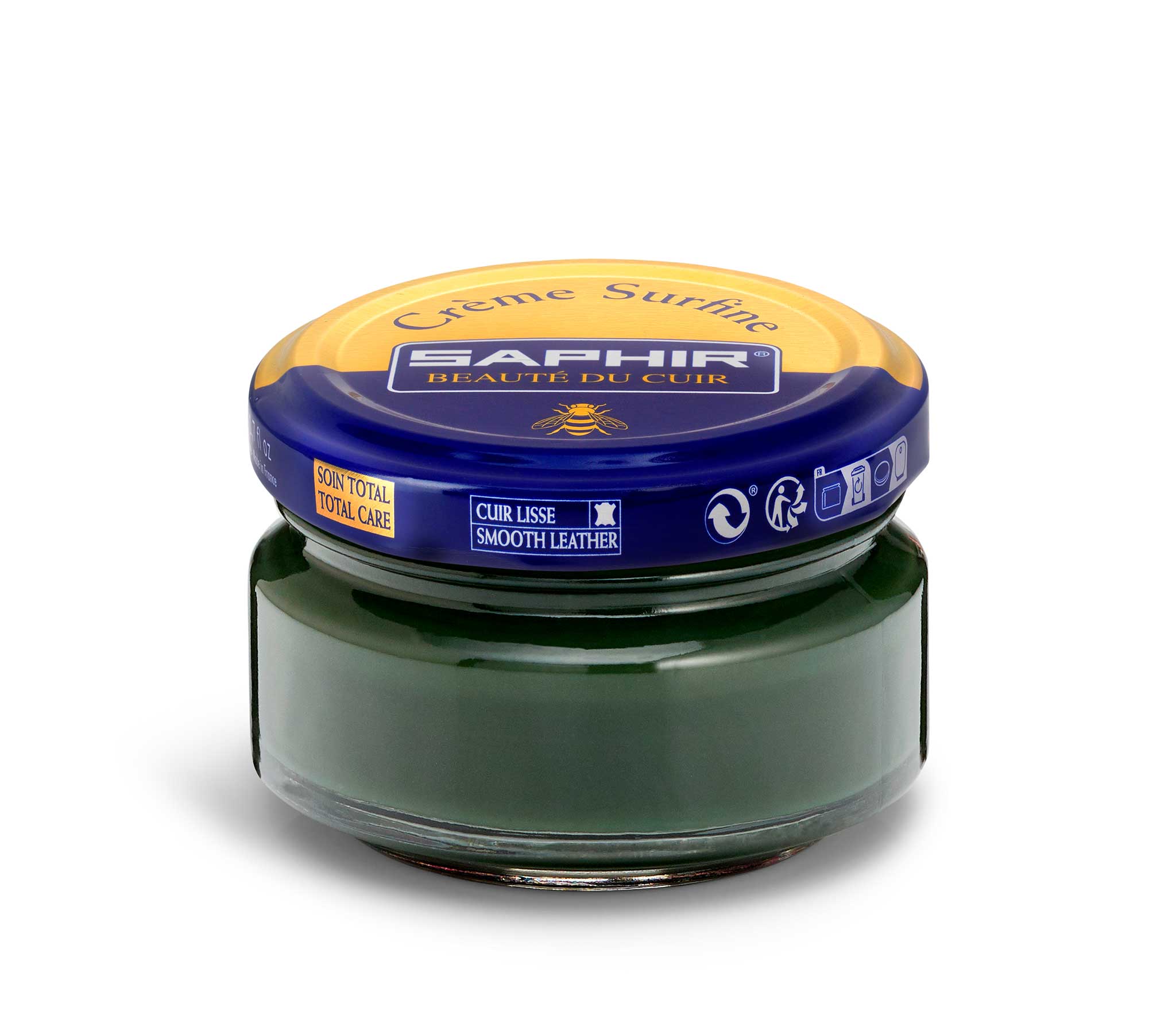 33 Hunting Green
20 Dark Green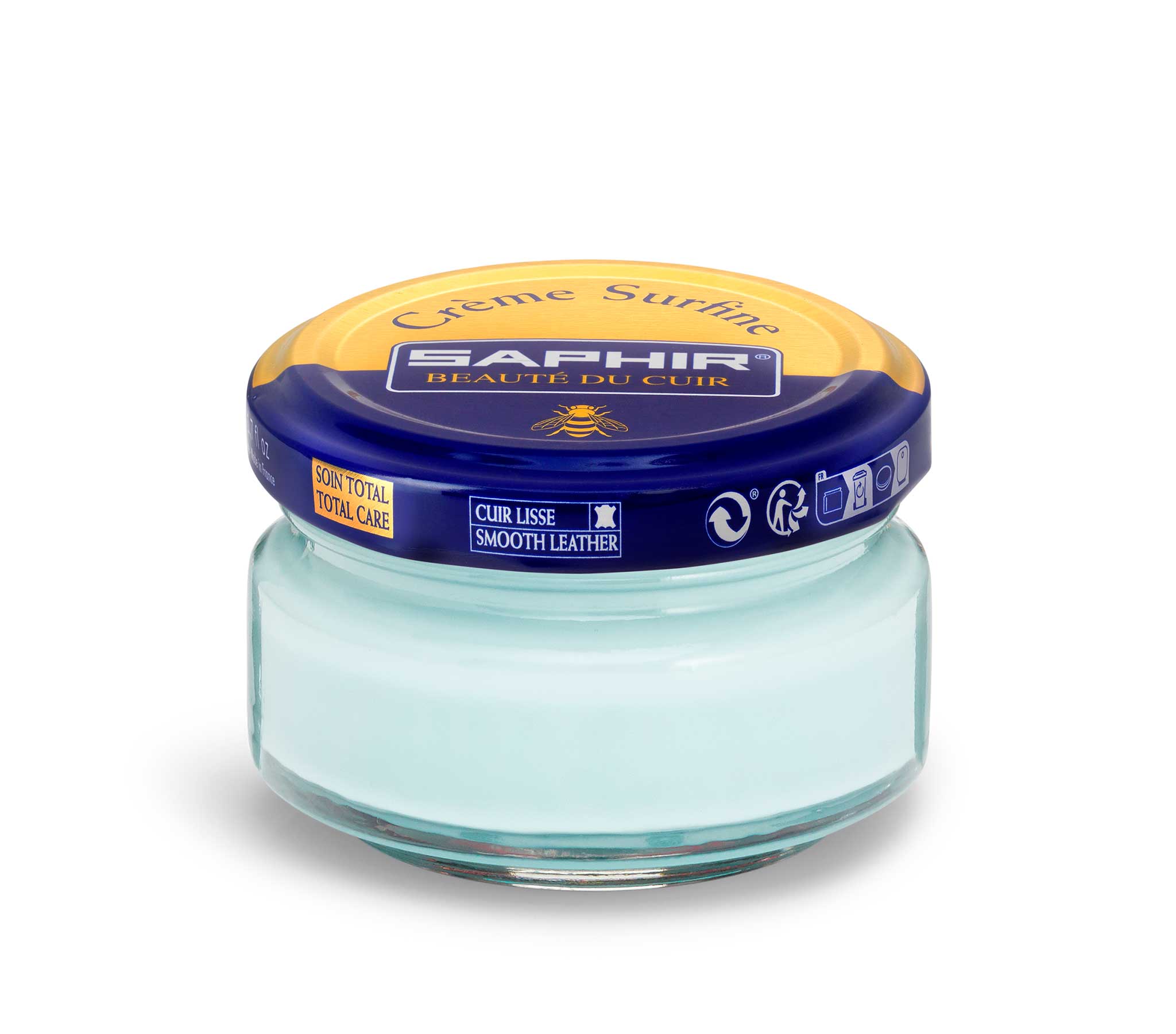 55 Pale Blue
90 Jean Blue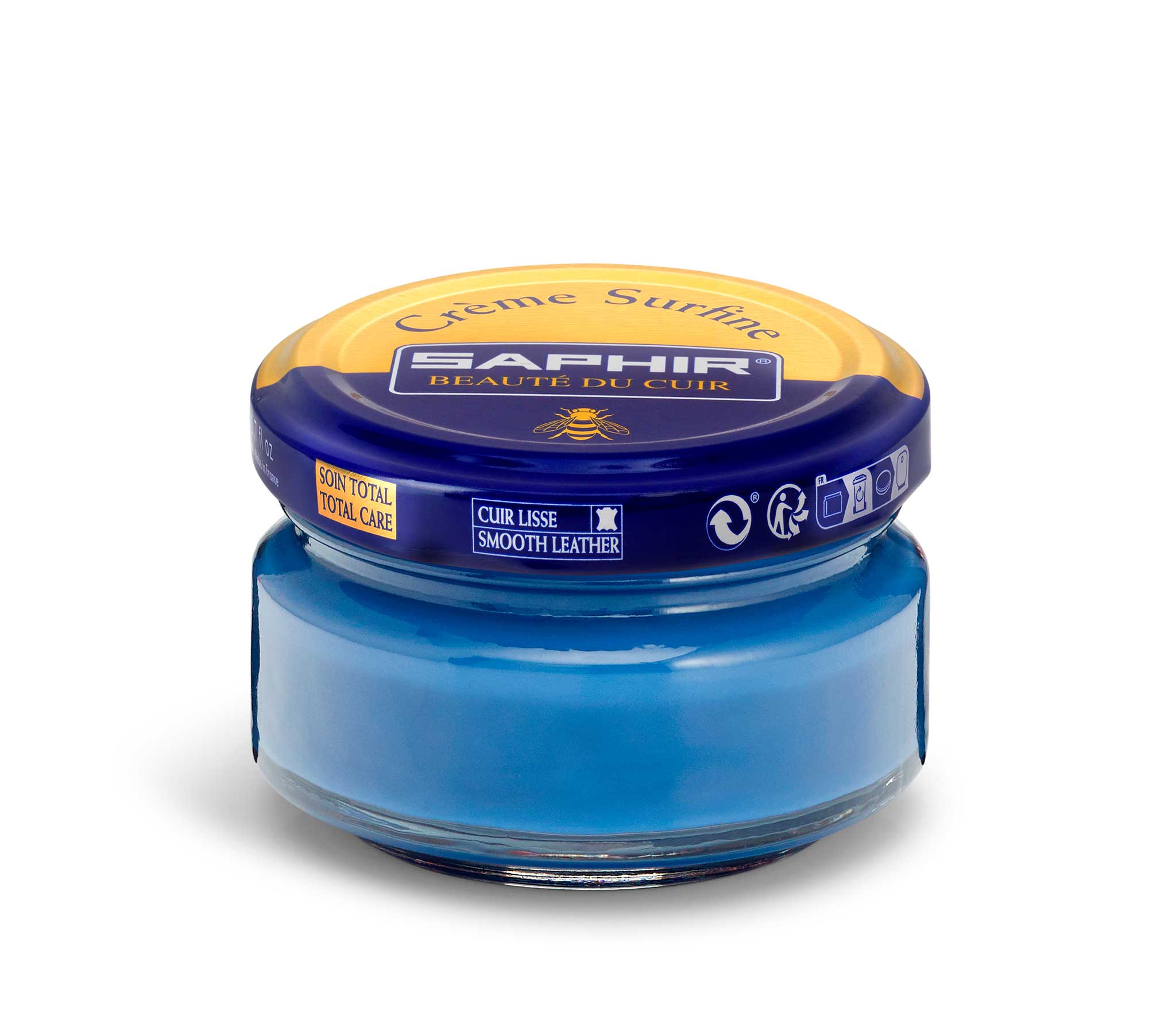 83 Azure Blue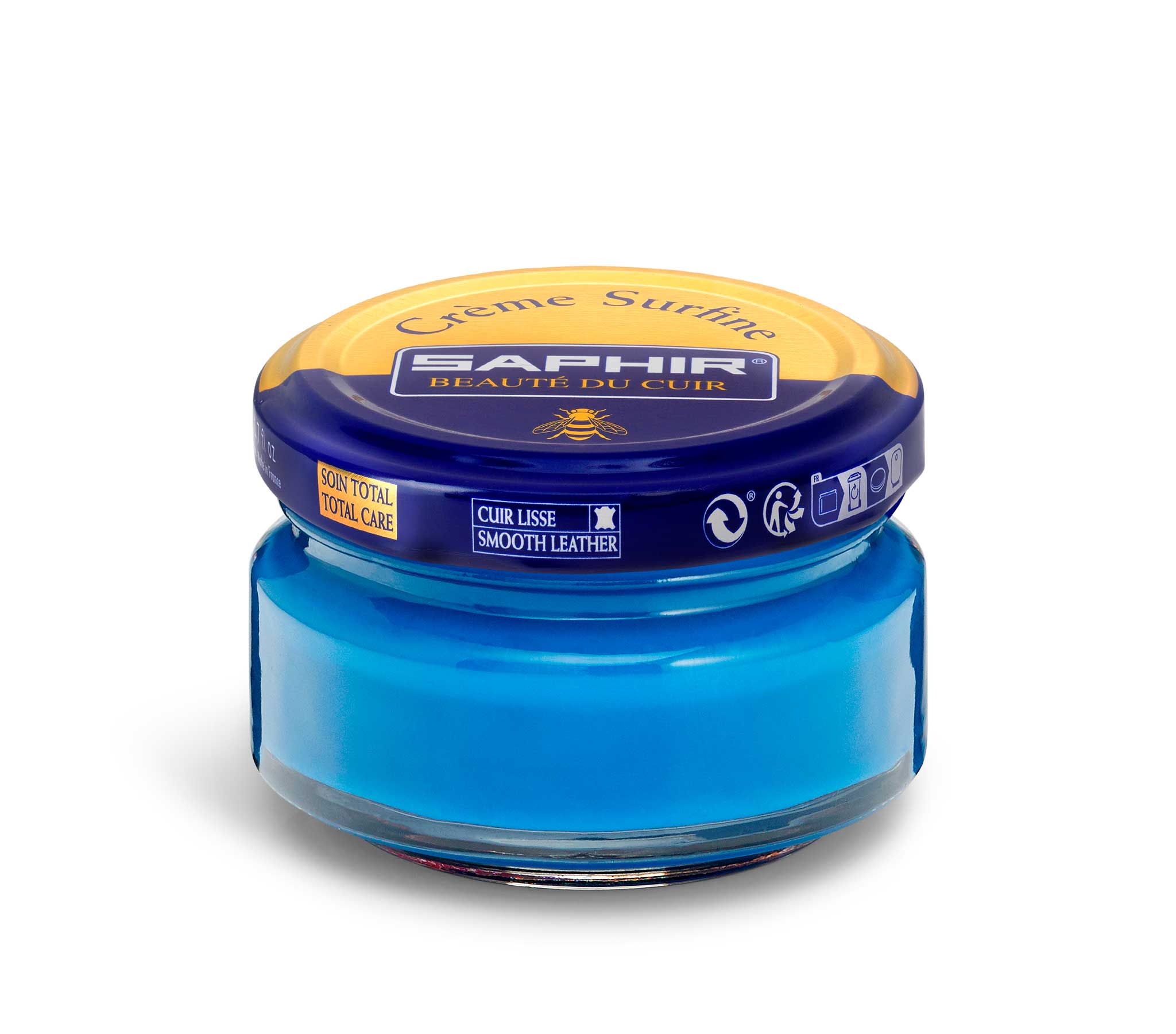 25 Iris Blue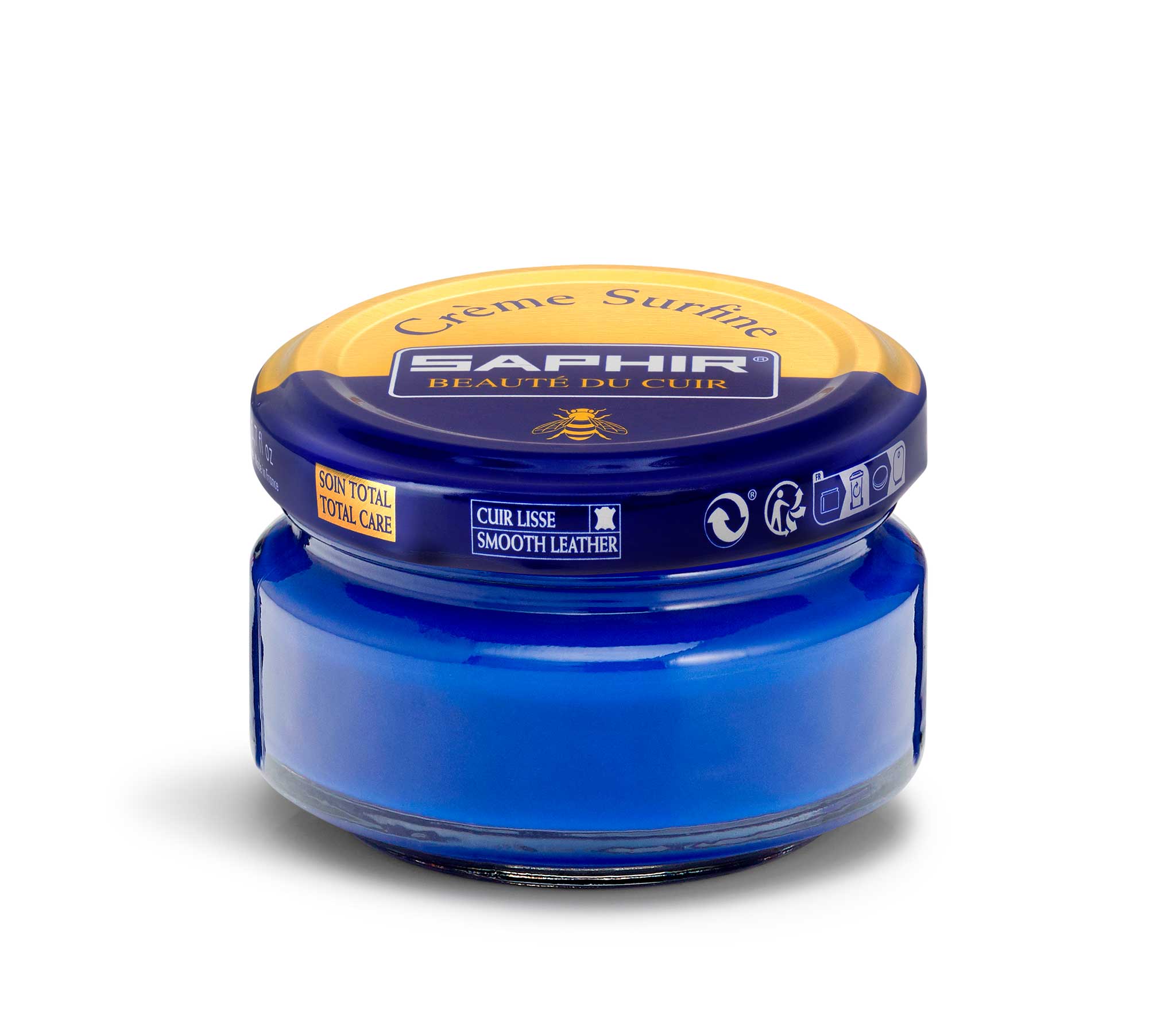 07 Saphir Blue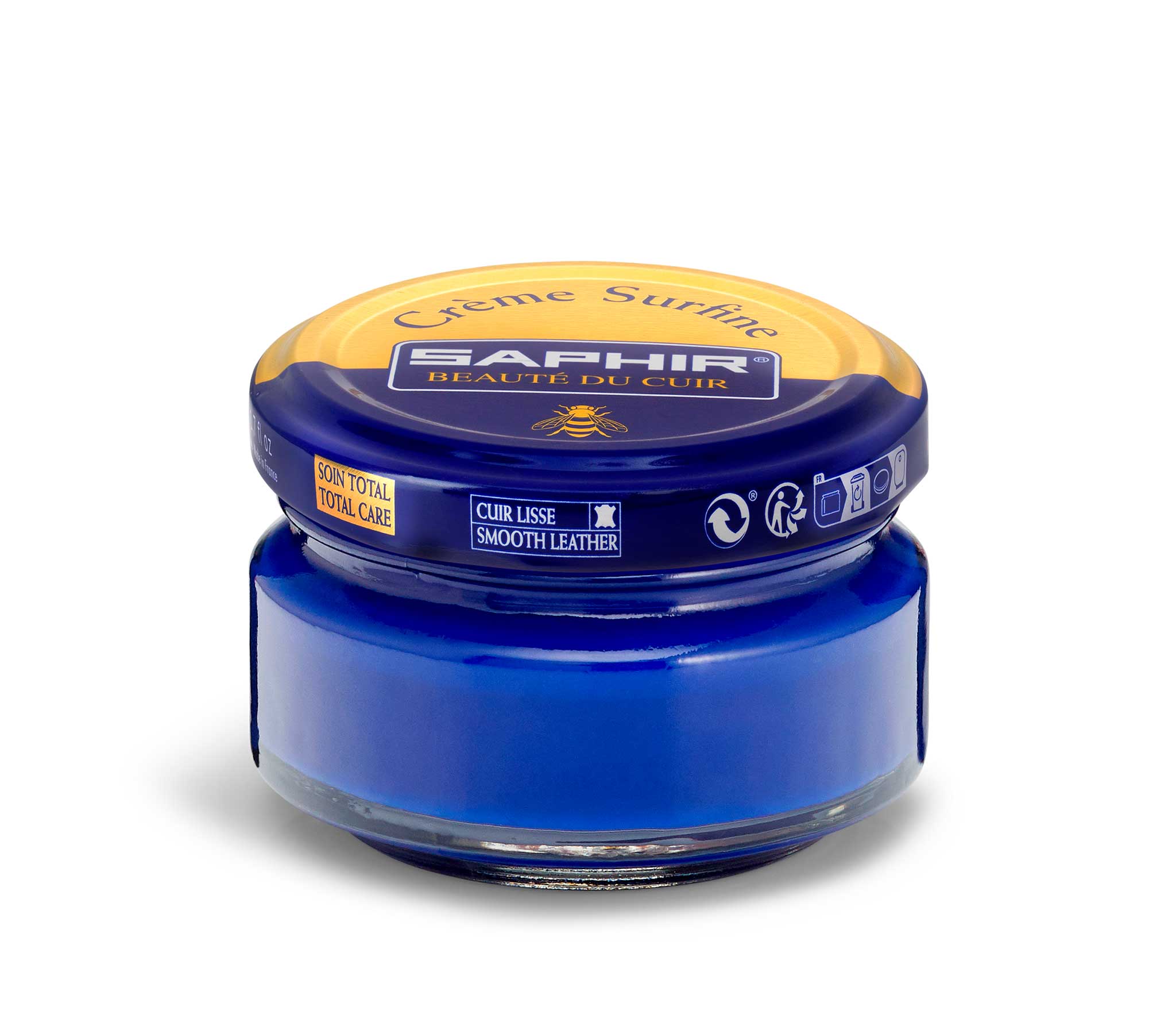 904 Ocean Blue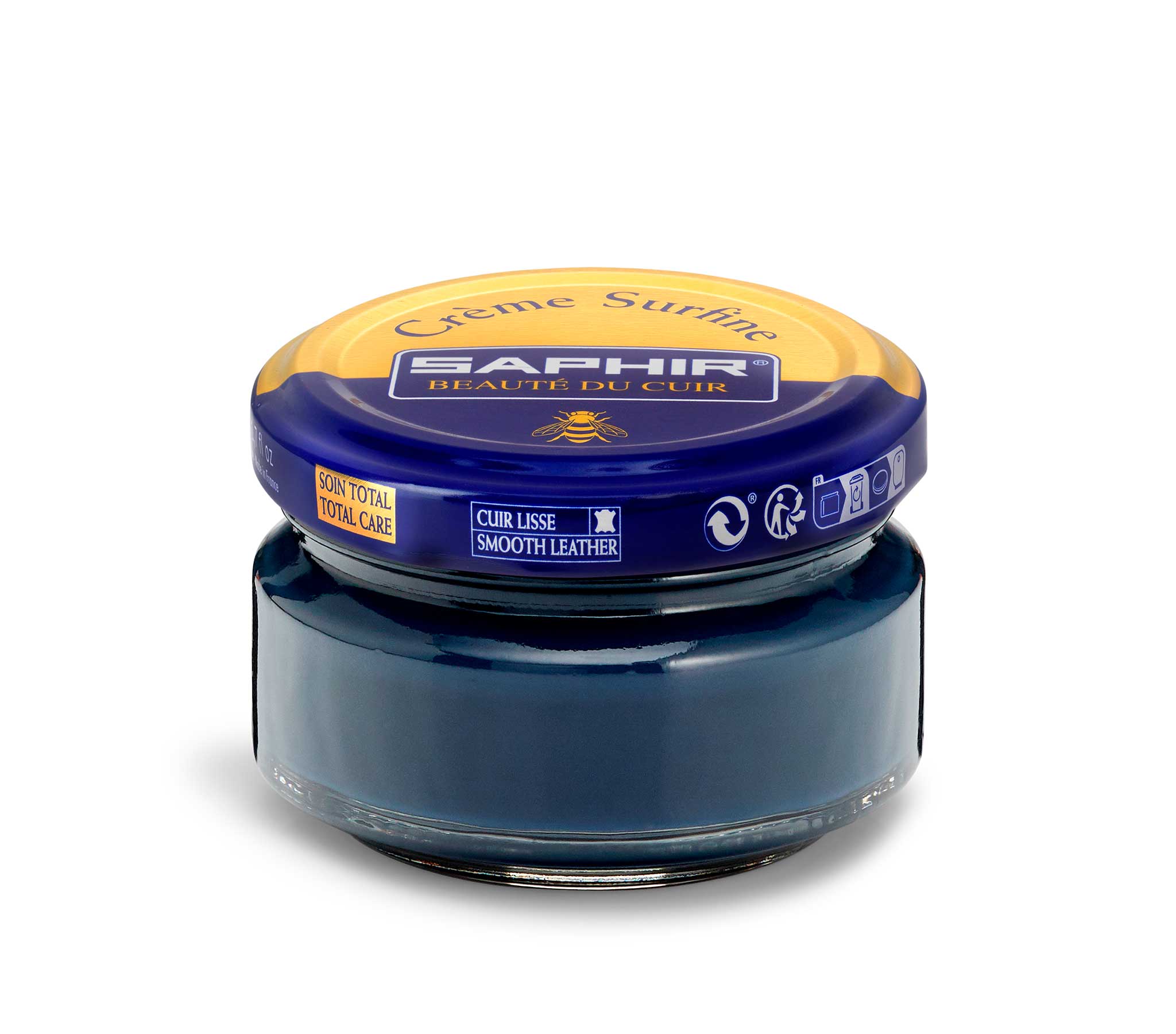 46 Petroleum Blue
06 Navy Blue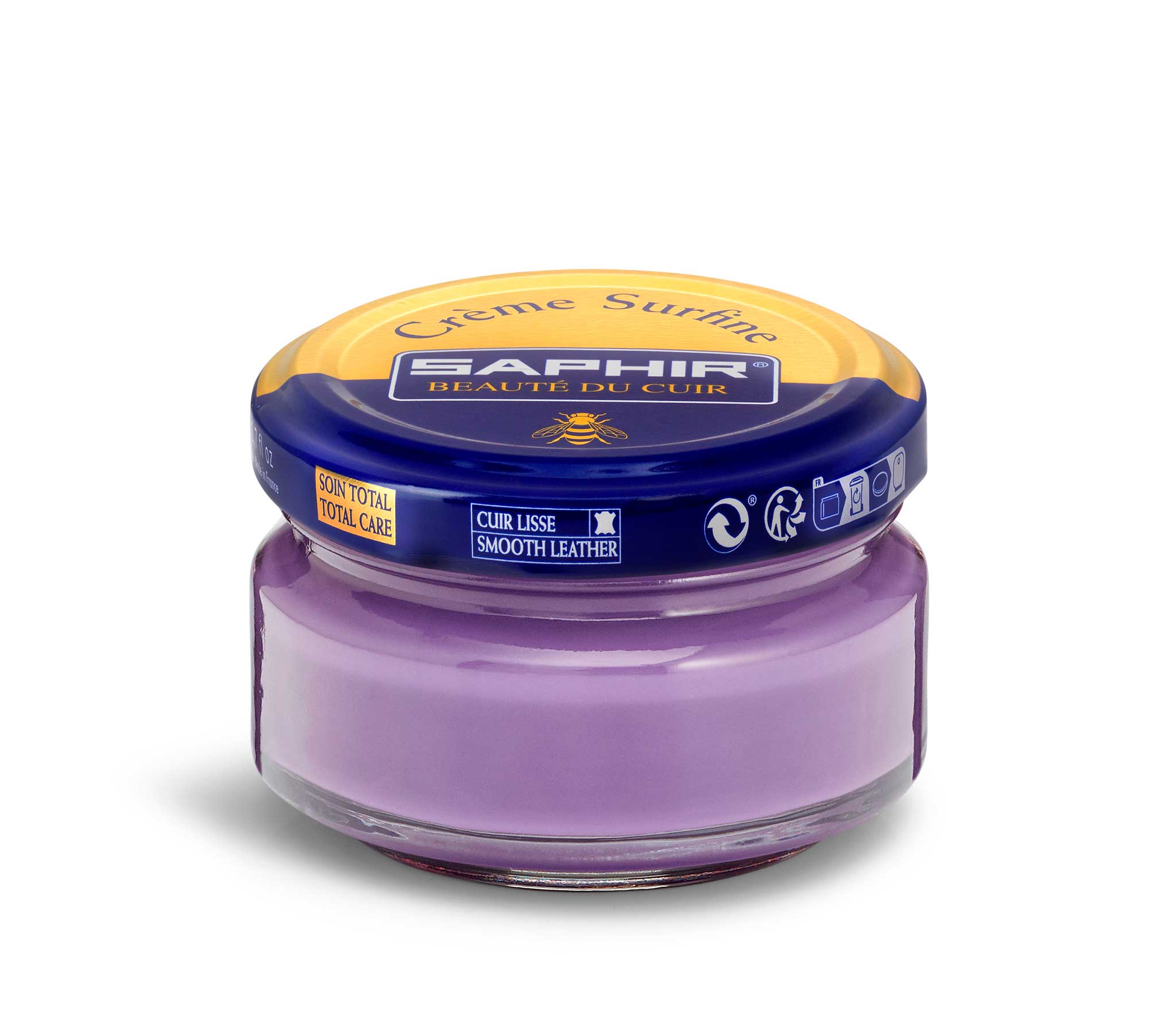 84 Lilac
66 Violet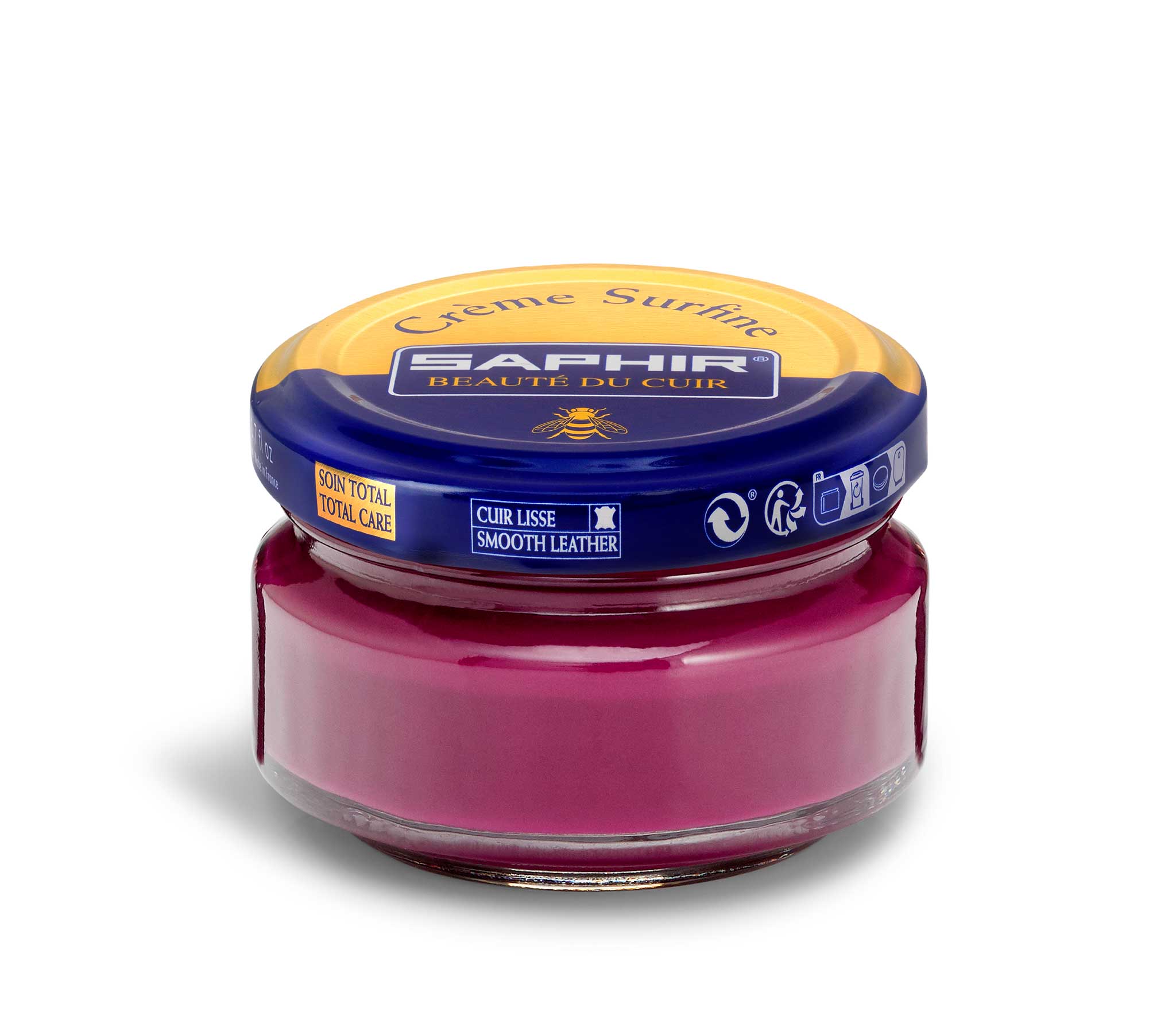 48 Lavender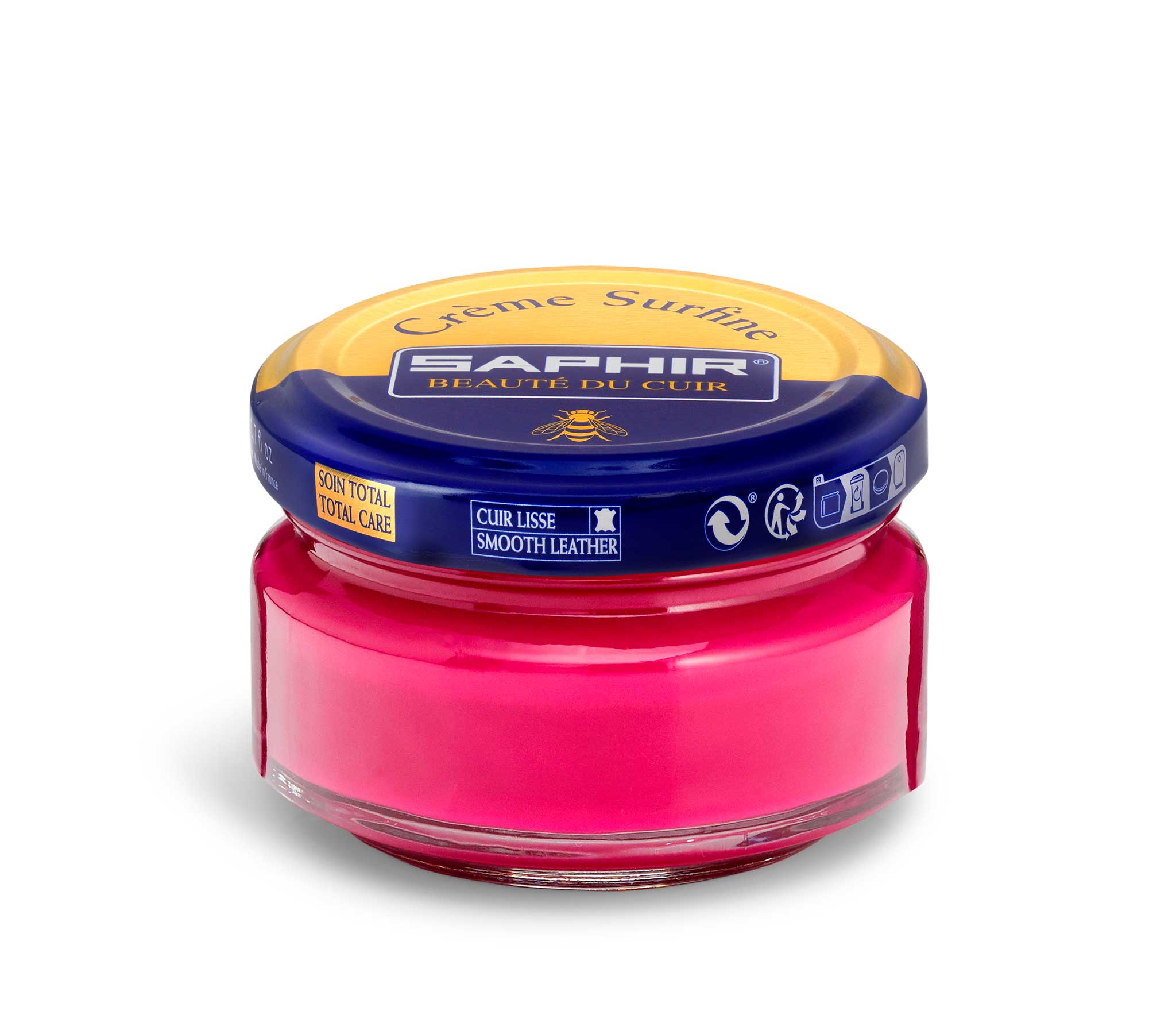 93 Fuschia
916 Ochre Red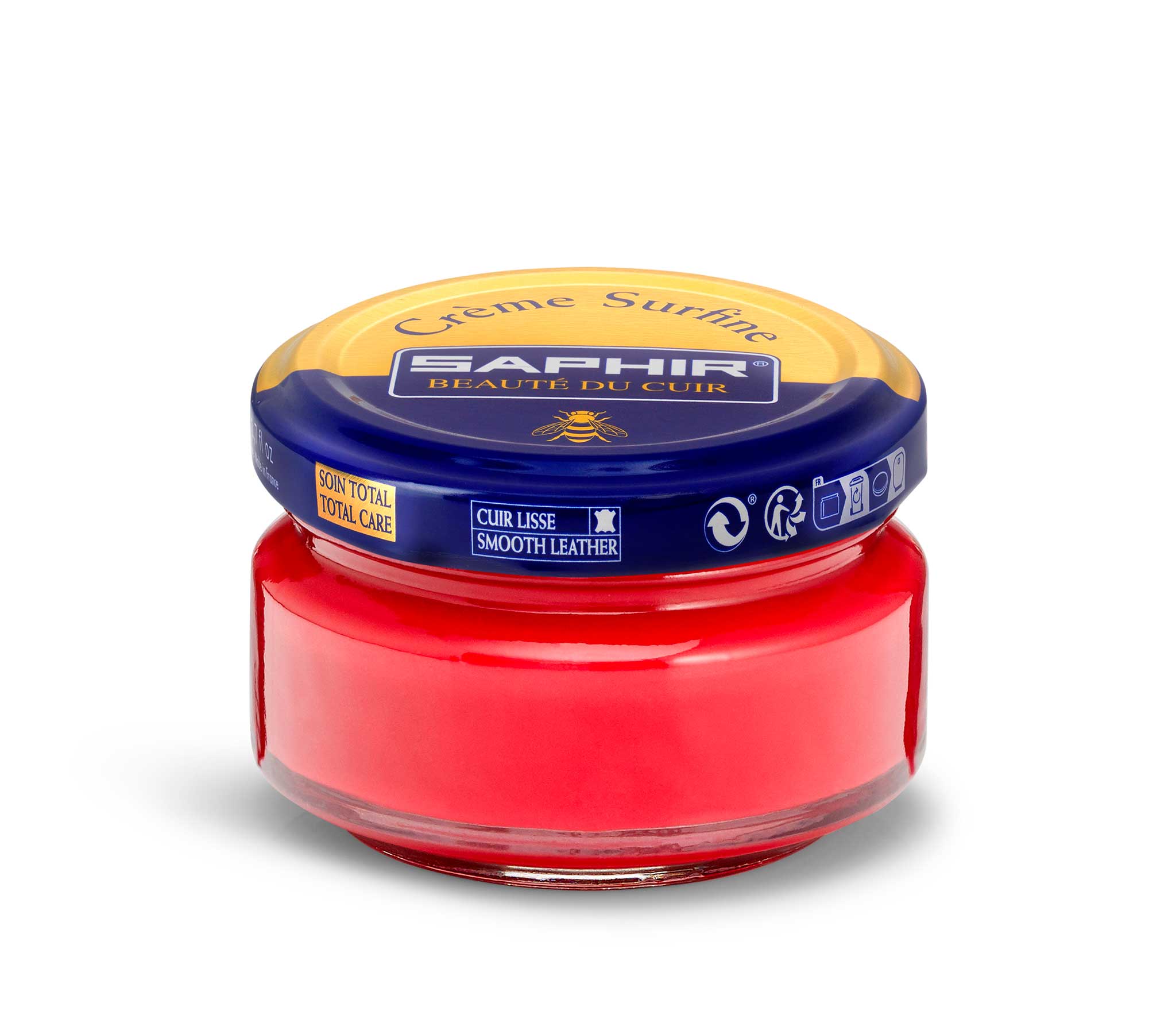 901 Ruby Red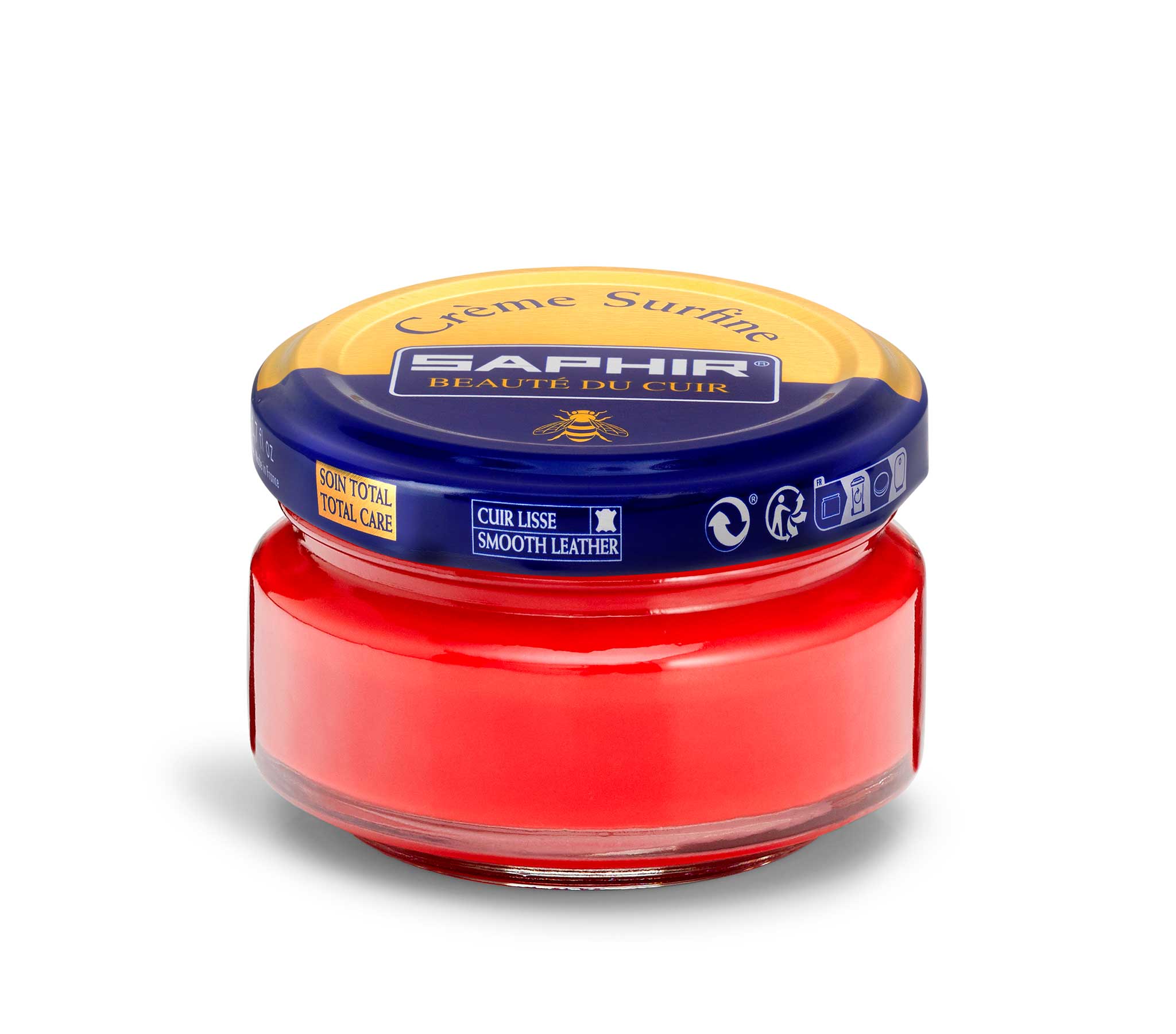 11 Red
27 Pale Rose
91 Old Pink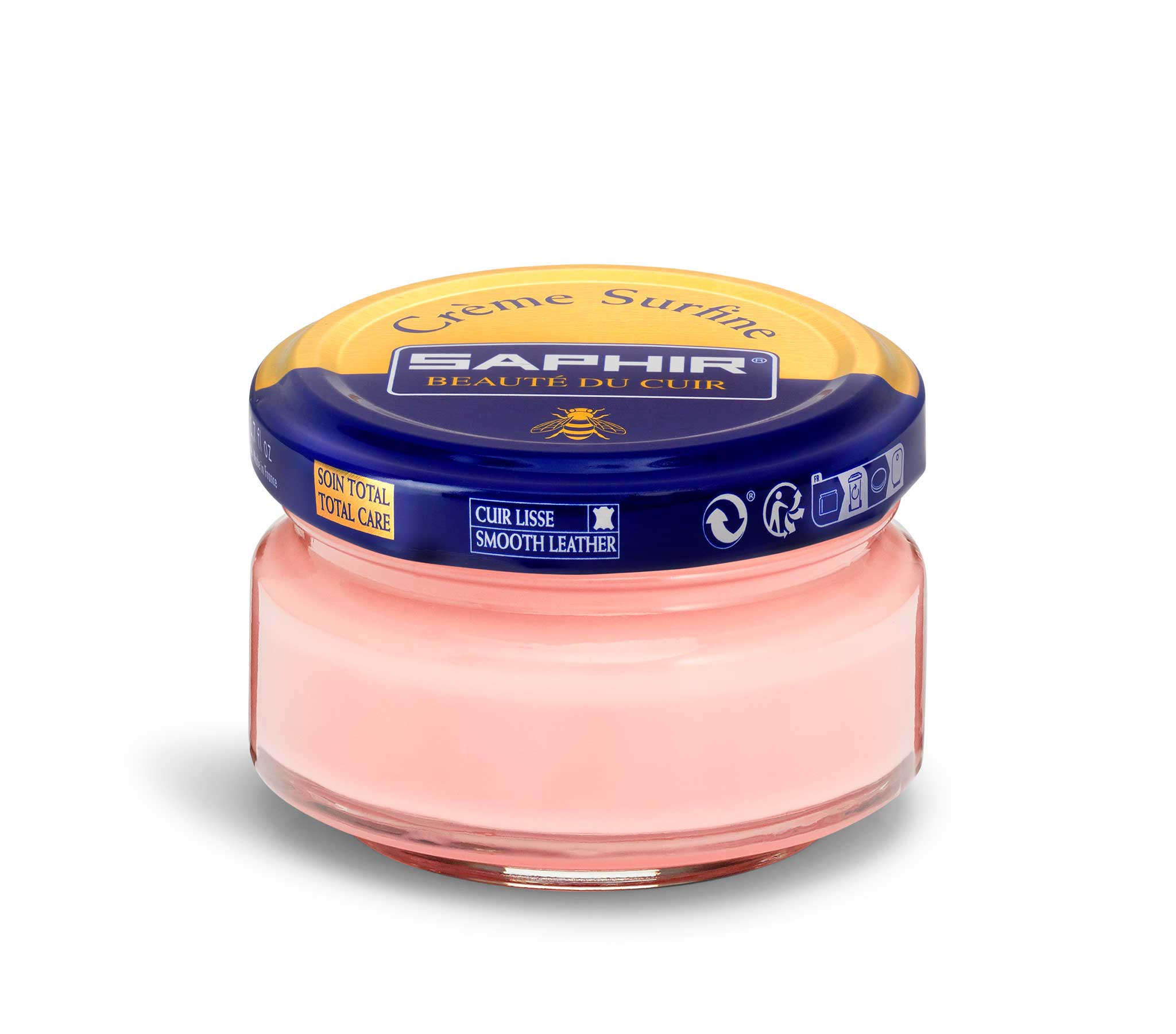 54 Pink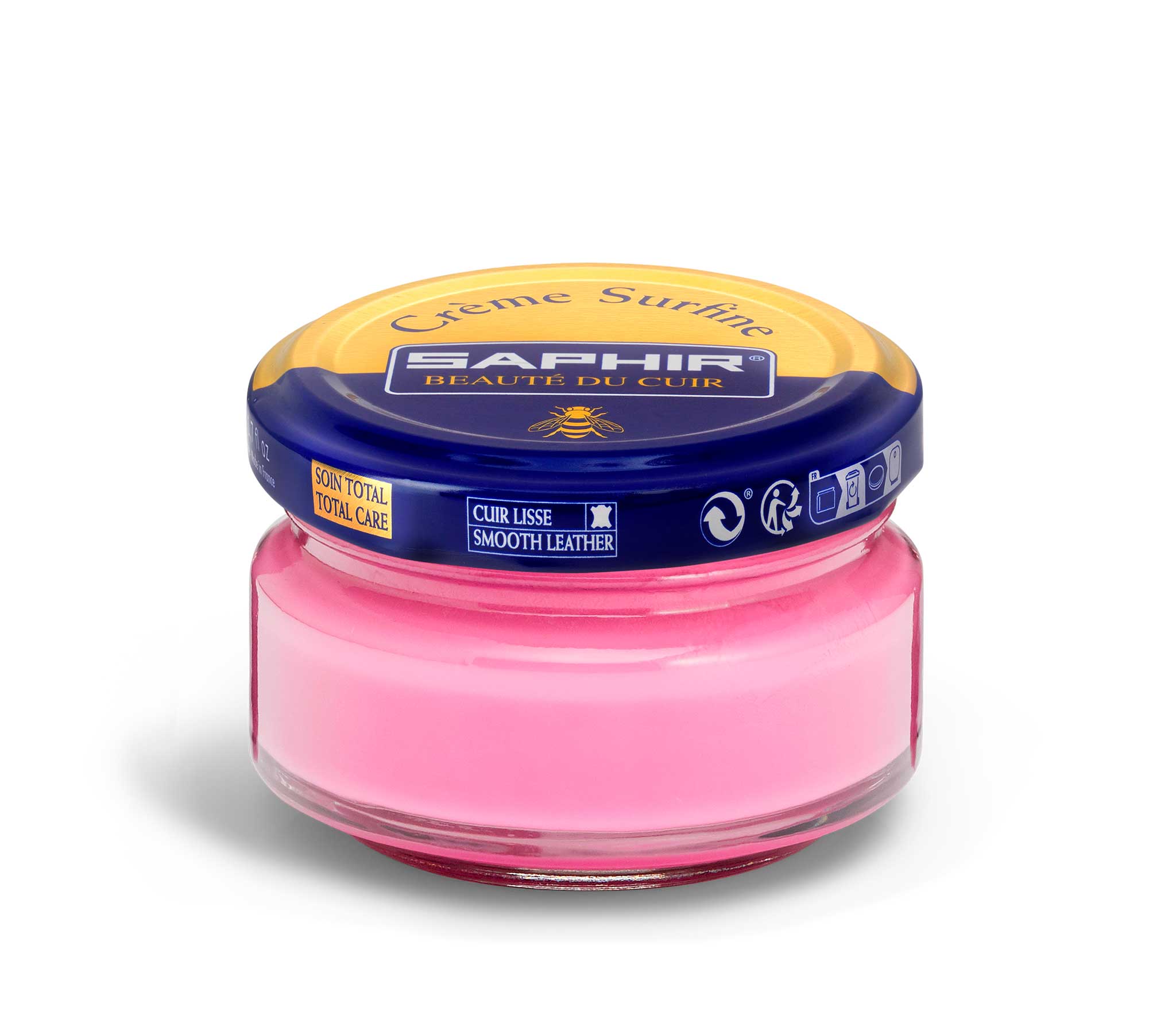 72 Pompadour Pink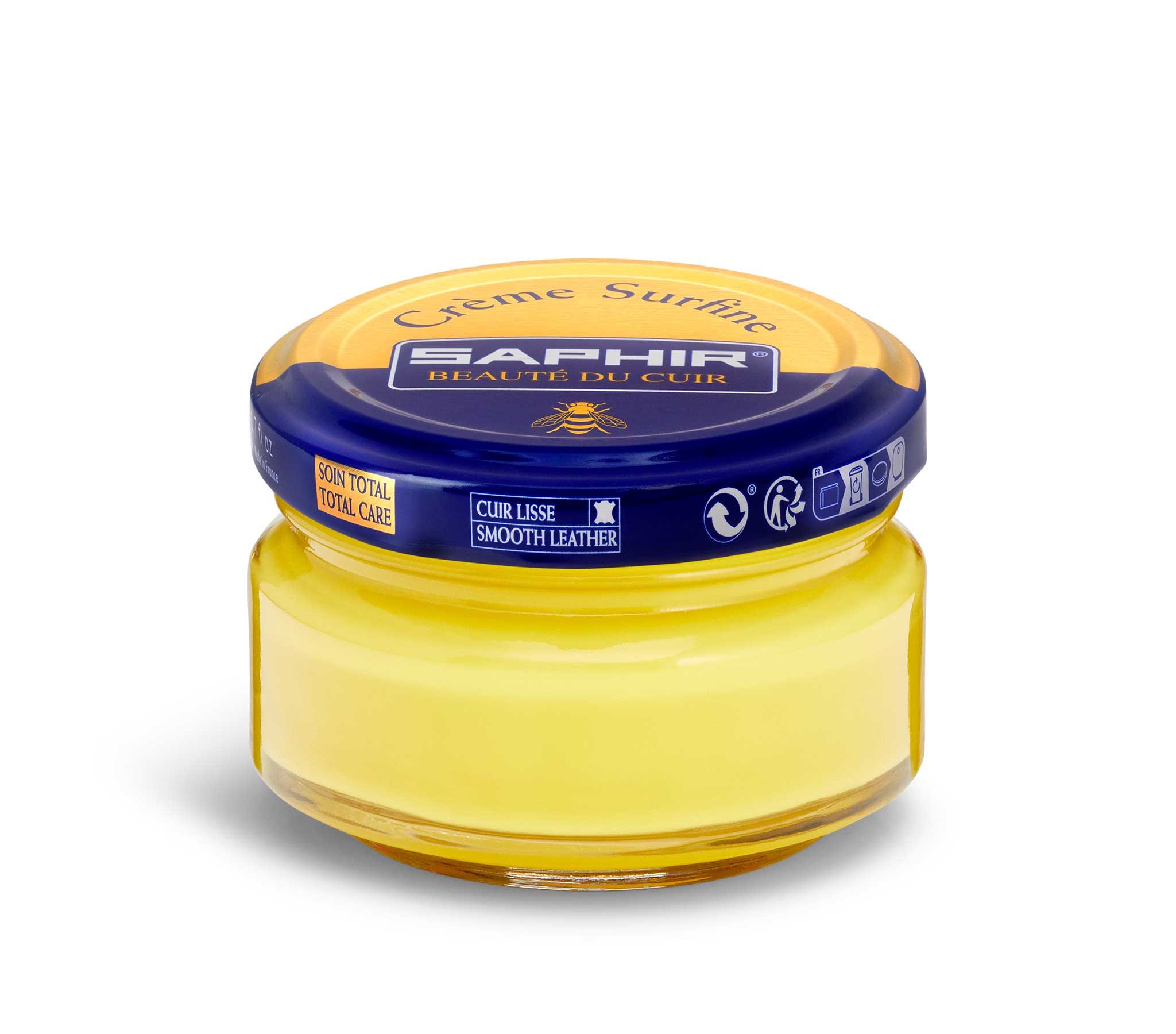 53 Yellow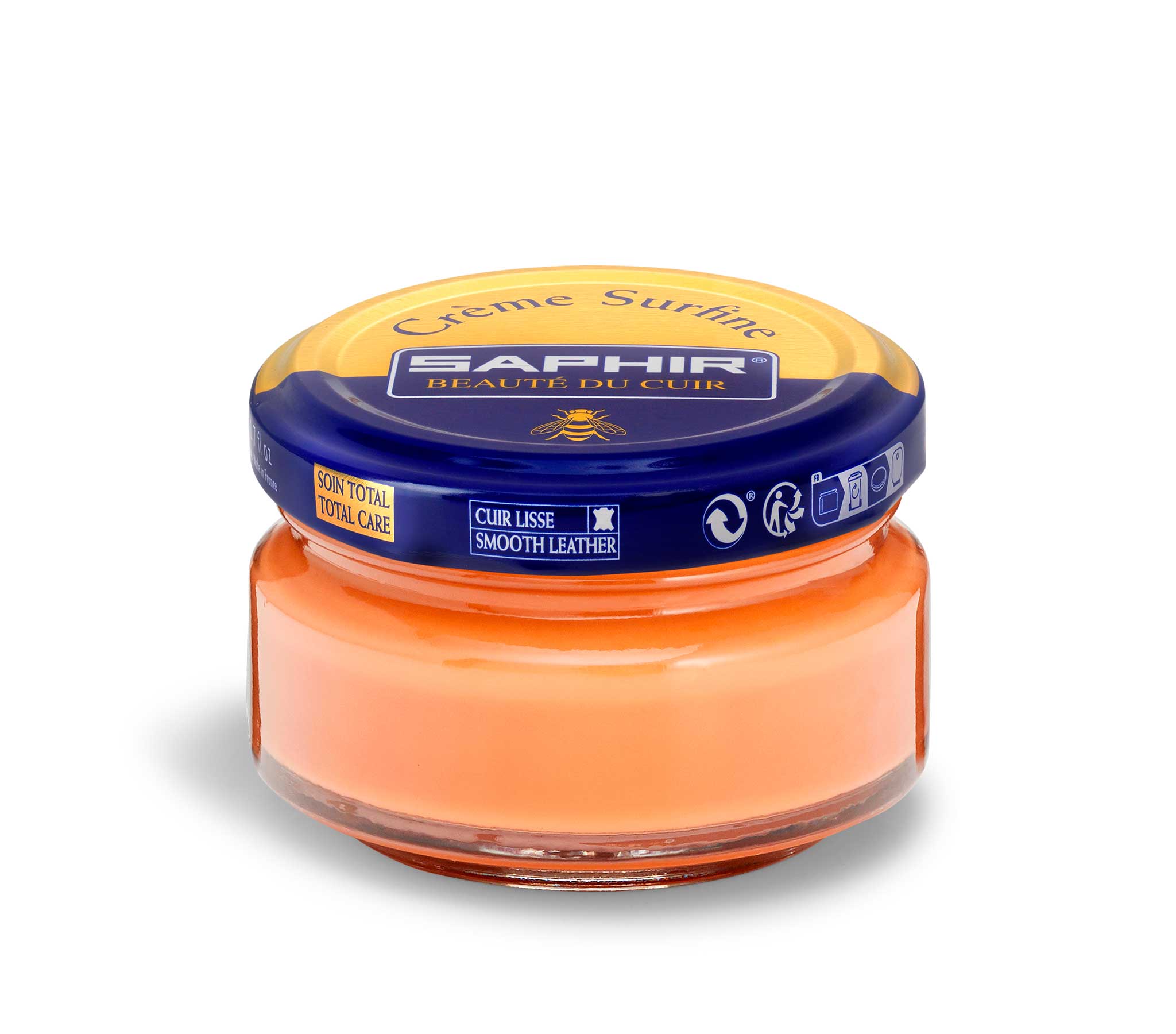 94 Peach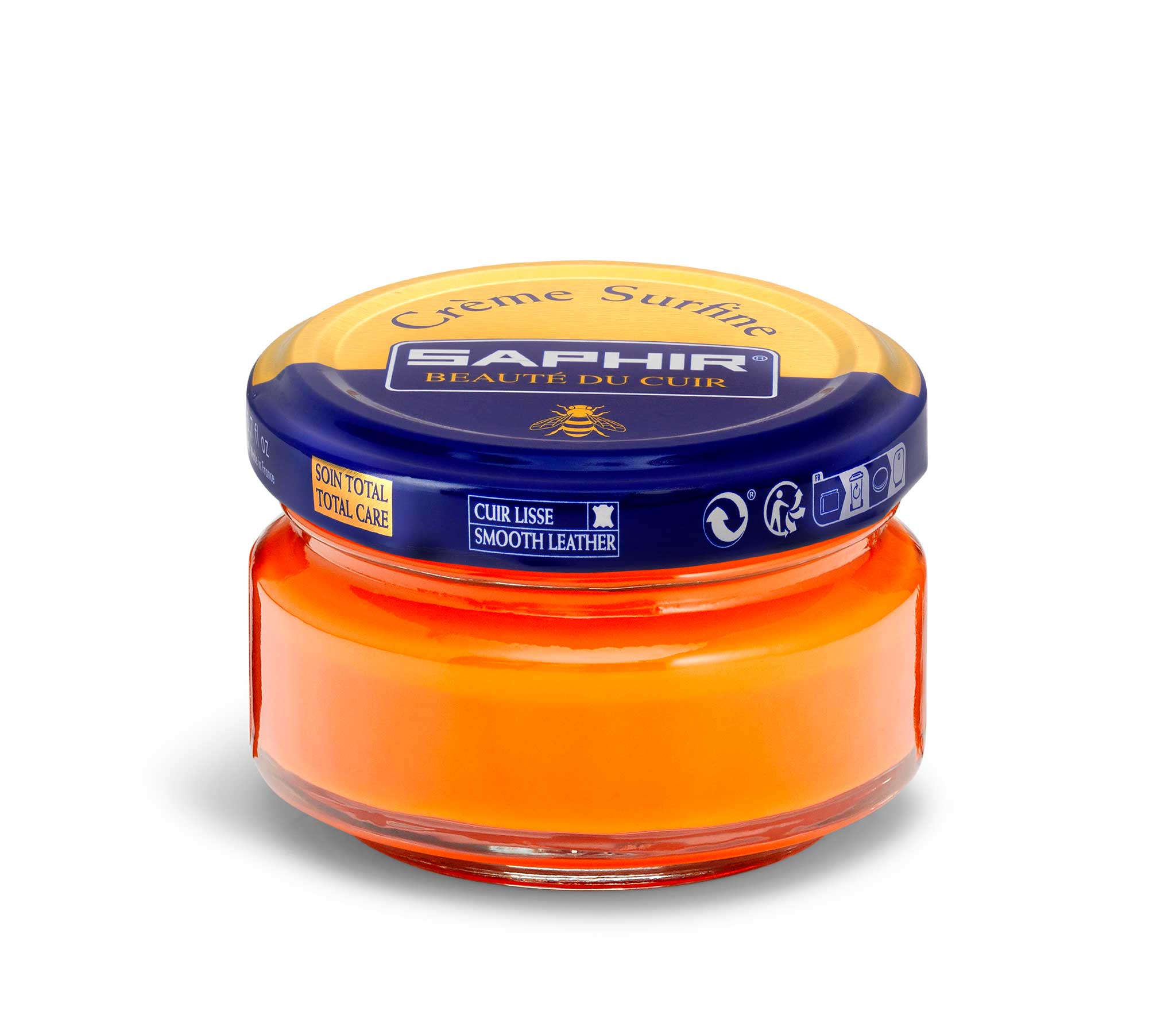 52 Orange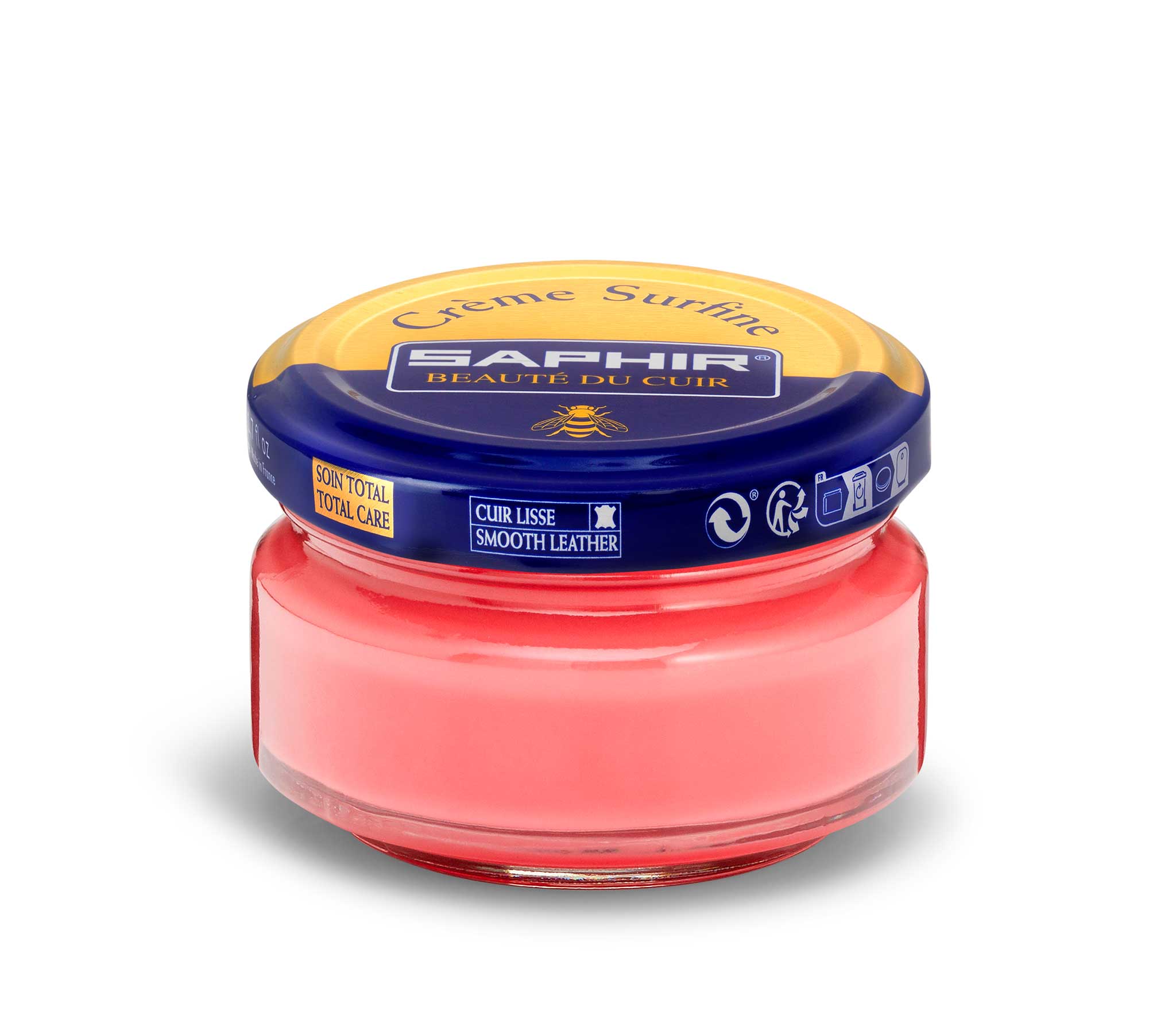 914 Coral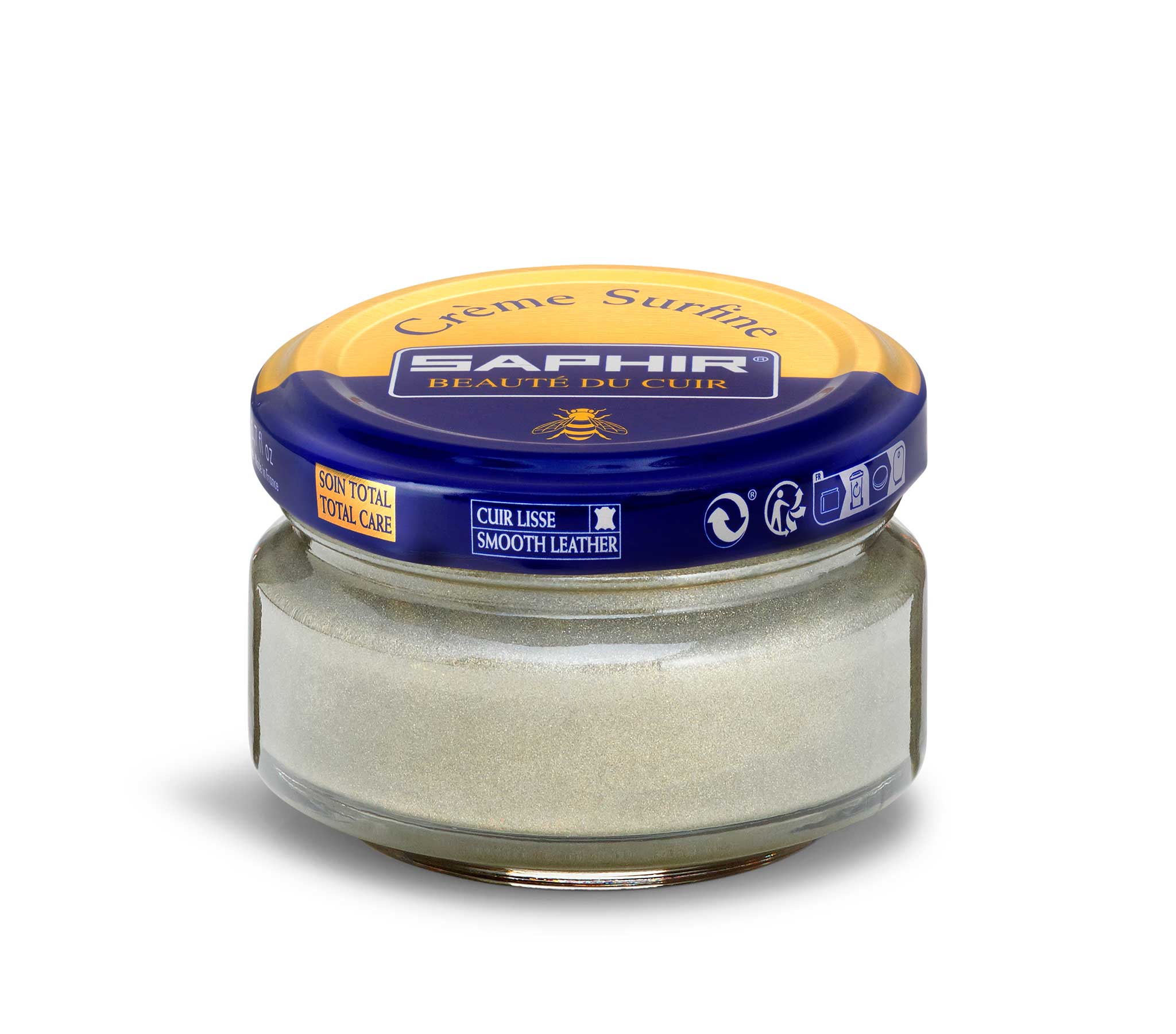 26 Steel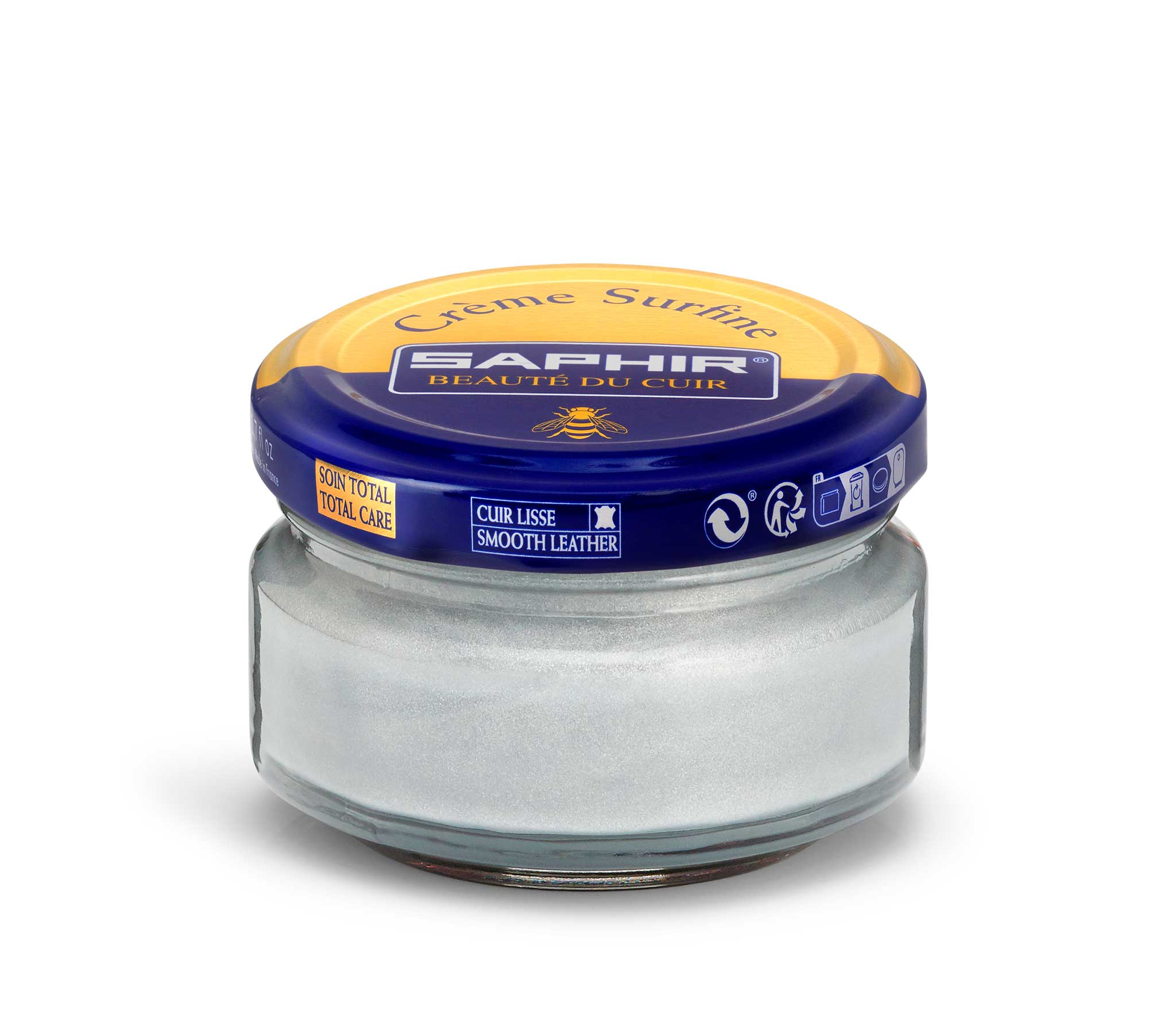 24 Silver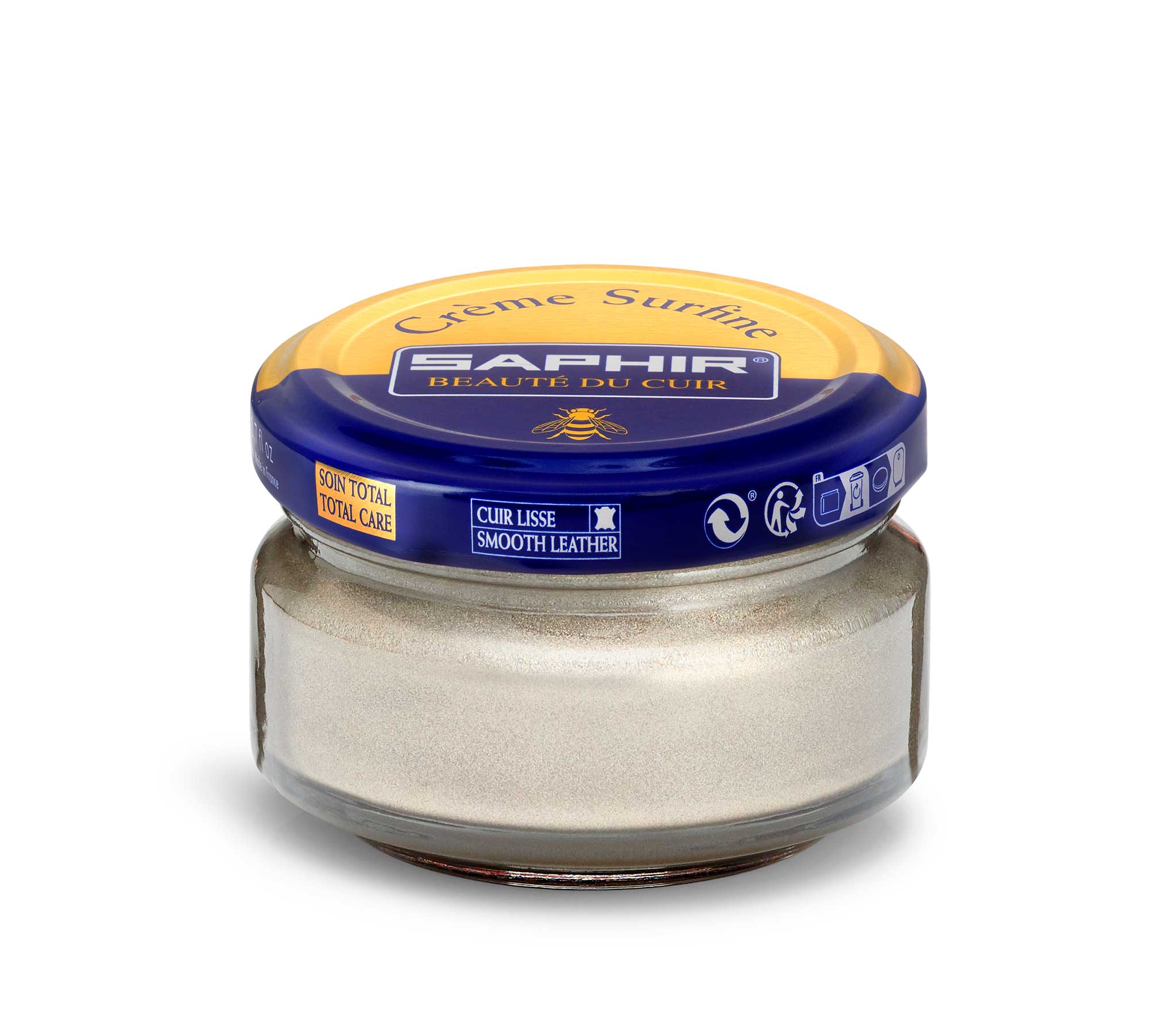 64 Platinum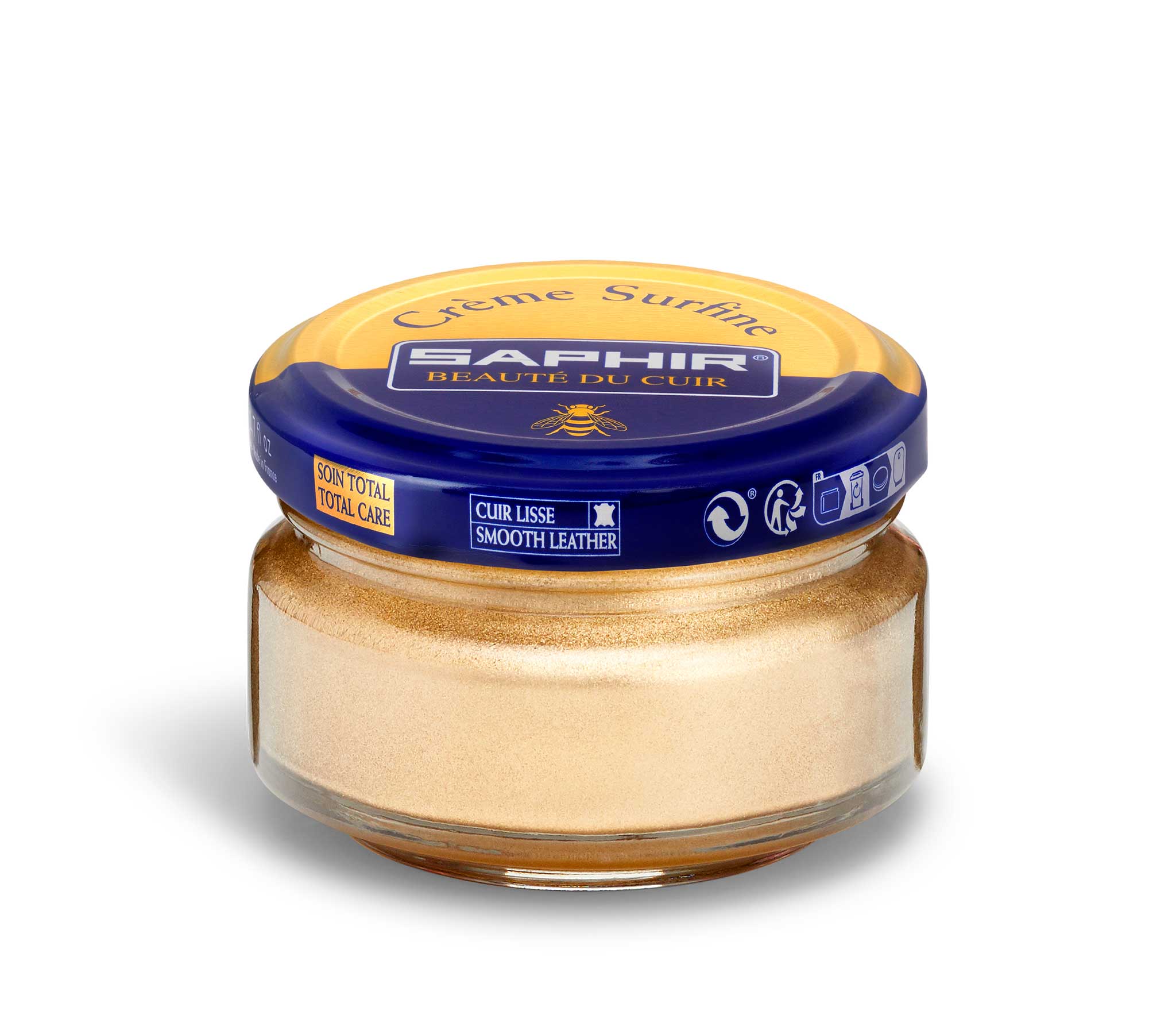 50 Pale Gold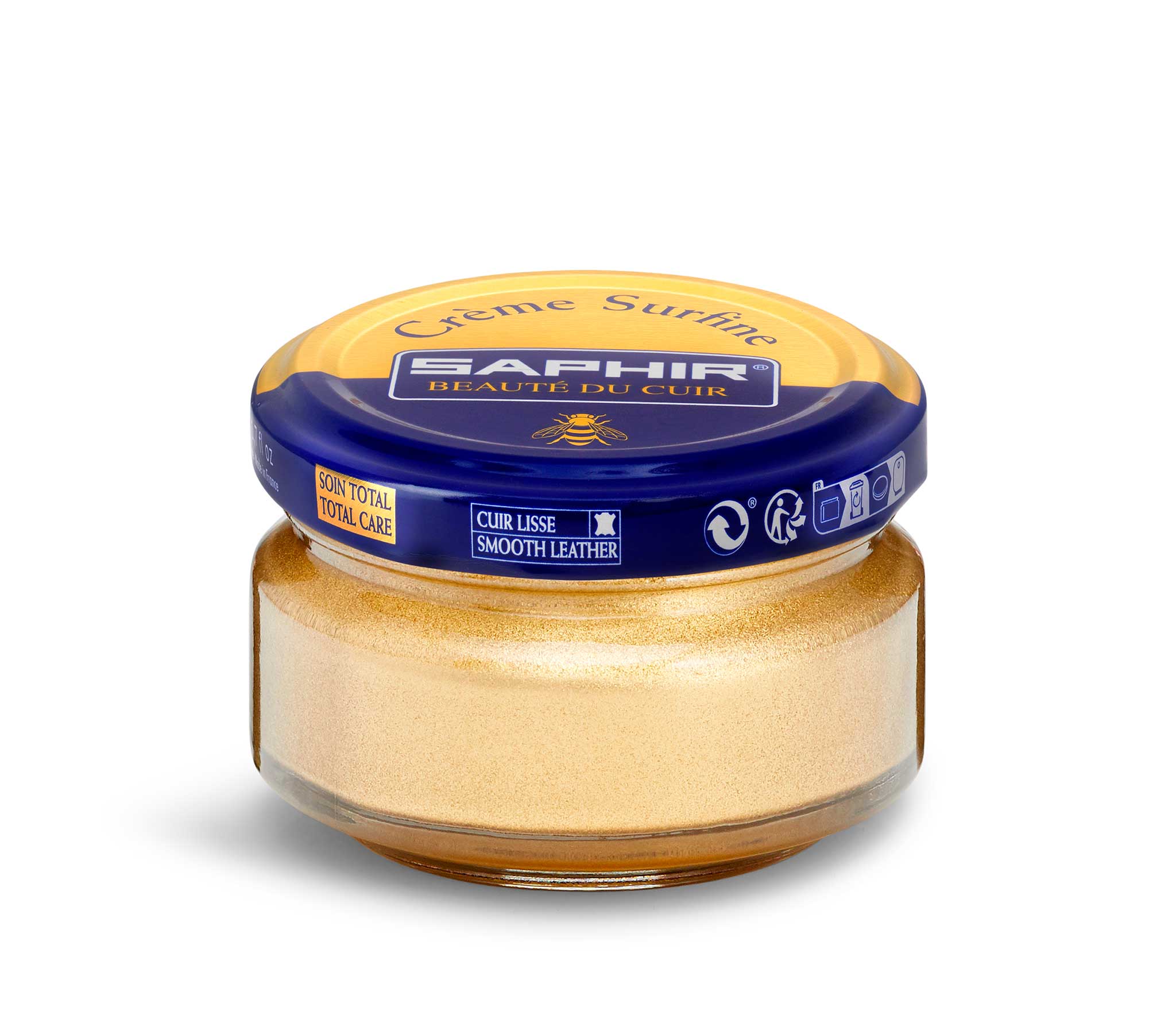 65 Trianon Gold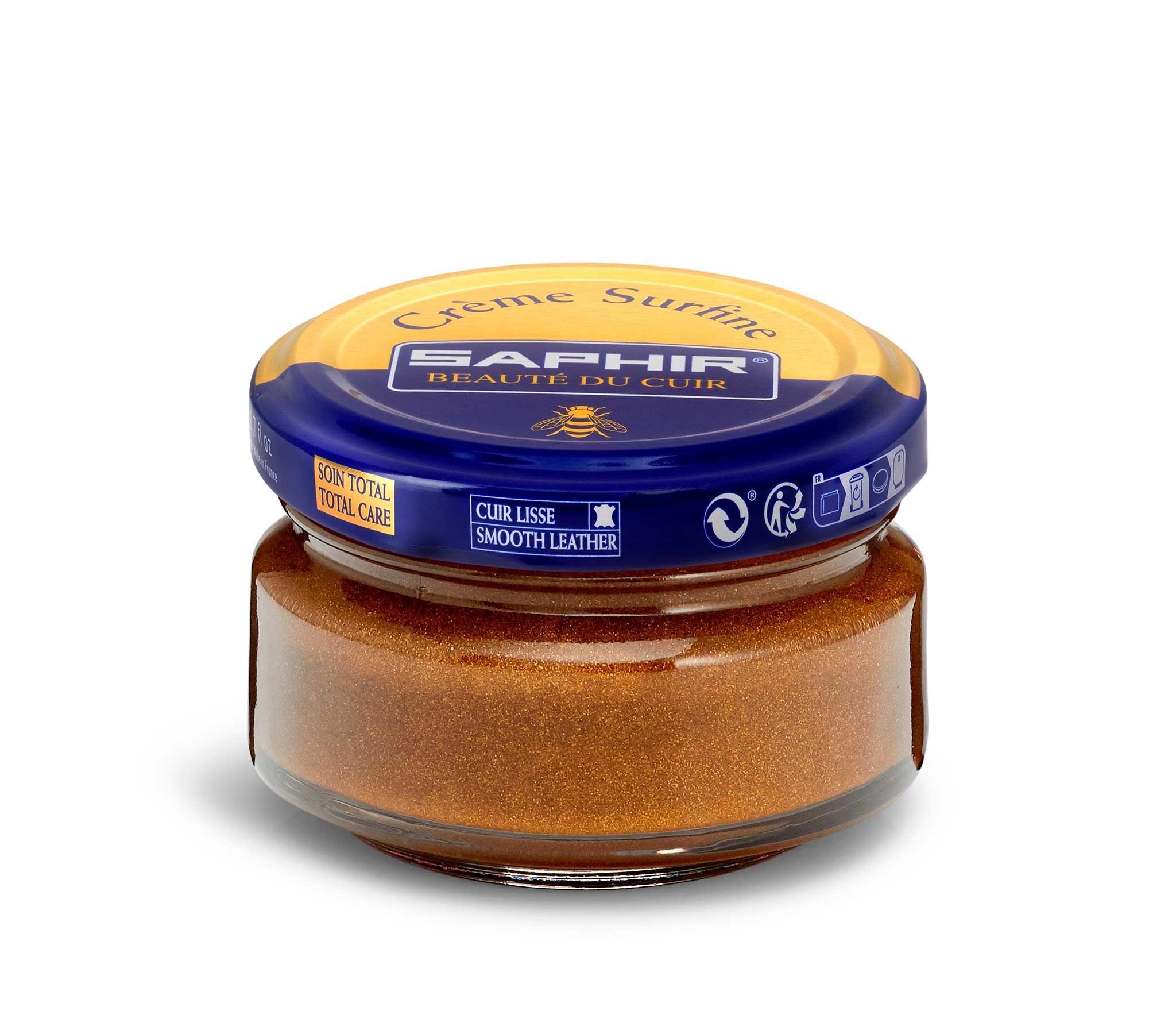 76 Bronze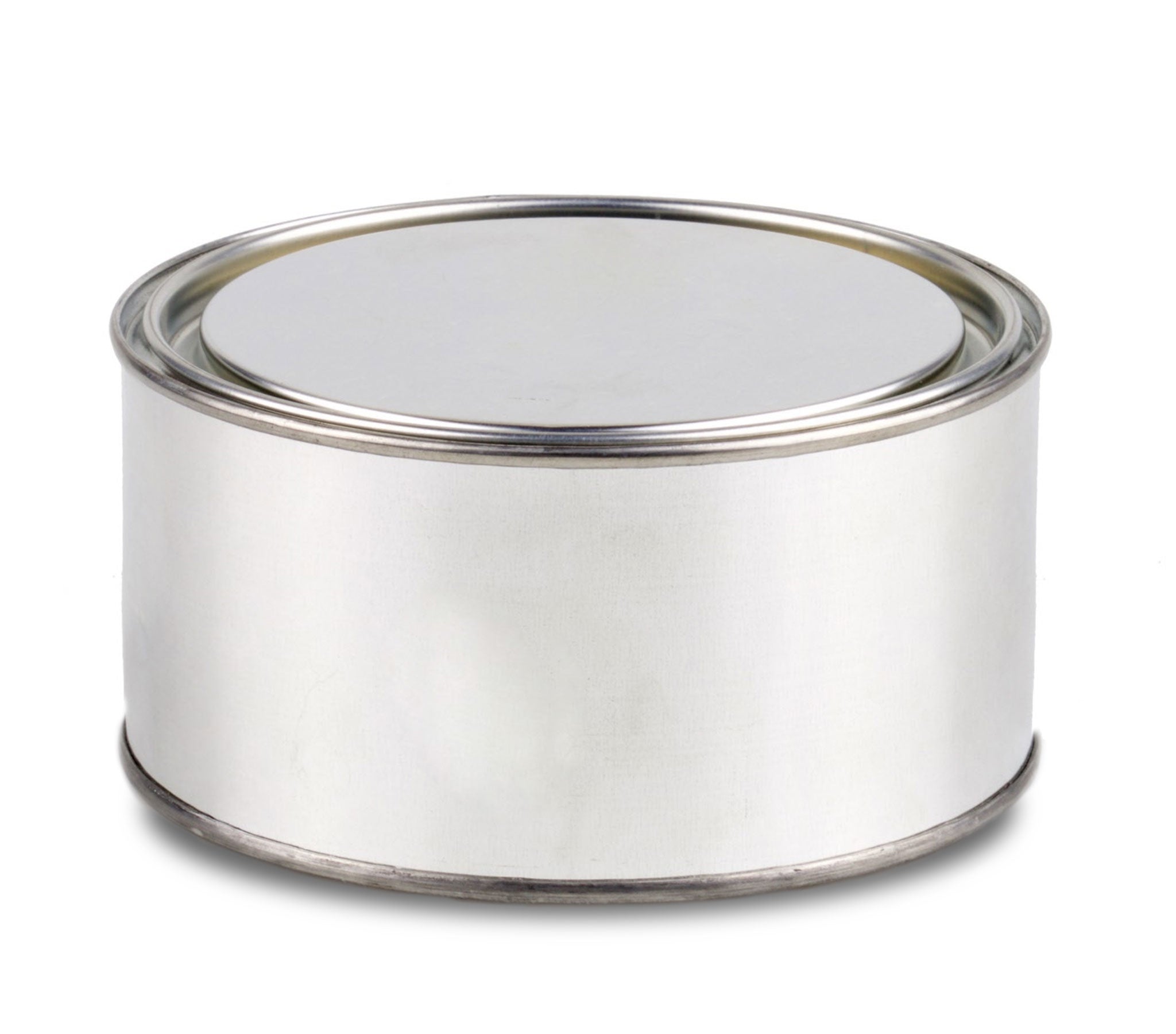 01 Black
02 Neutral