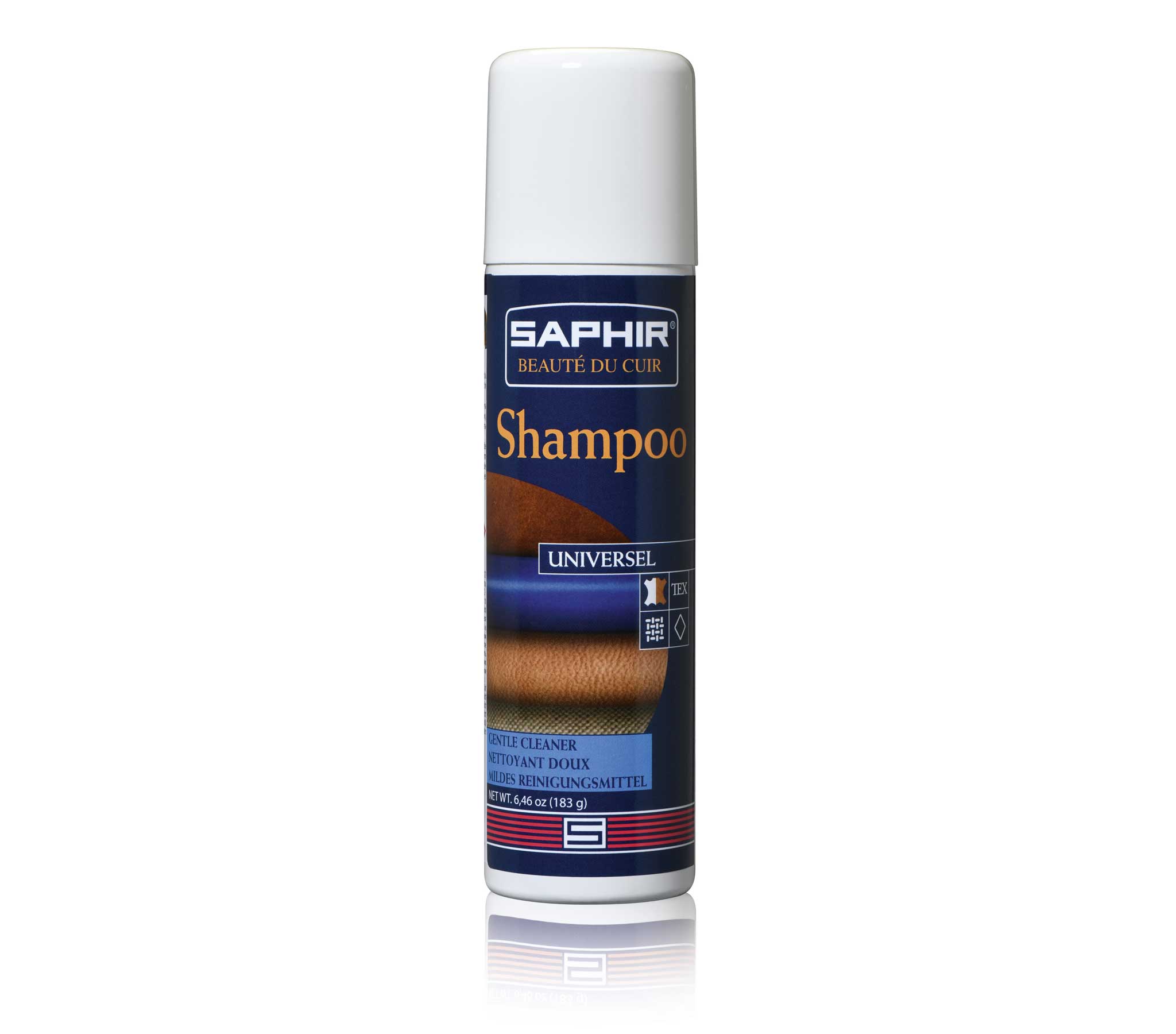 Shampoo
---
Universal Shampoo, thanks to its formulation, is the perfect choice for cleaning most materials: smooth leather, nubuck suede, velvety leather, textiles, crepe, stretch, « tex » material, synthetic materials.
With its foaming action, it offers a deep clean, removing dirt and stains whilst preserving the structure of the material.
Especially recommended for leather goods.
Details
Aerosol 150ml (code: 0525)
Choose options