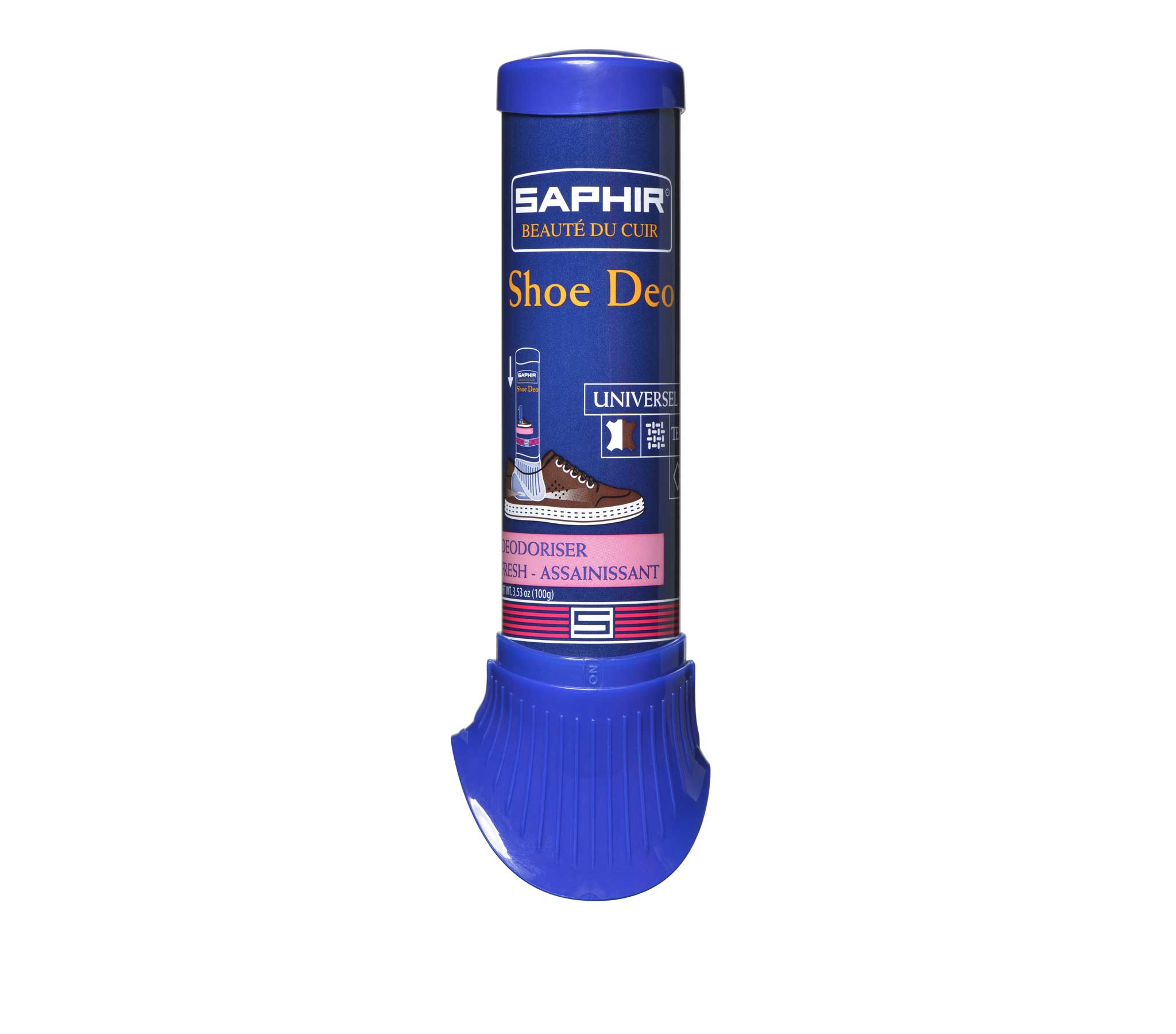 Shoe Deo
---
Shoe Deo sanitises the inside of shoes while leaving the sweet smell of its exclusive perfume. Sophisticated spray system optimally and easily distributes the necessary amount of Shoe Deo including in the most inaccessible places.
Its spray head has 2 nozzles of different sizes that will allow, in association with the more or less flared shape of the diffuser, to ideally distribute the spray between the front and back of the shoe. It adapts to all types of closed shoes and a simple vertical pressure allows to solve the odour problems related to the natural sweating that occurs & is aggravated when wearing closed shoes made of synthetic material.
We have developed an exclusive fragrance, highly concentrated, complex mixture of different fragrances to reach an olfactory note (unisex) where we find: bergamot, saffron, pear, rose, jasmine, Ylang Ylang, ambery, vanilla, raspberry ...
Details
Aerosol 100ml (code: 0642009)
Choose options